This article explains how to log into the mobile version of Vida and what functionality is available to you through the app.
The Vida Health mobile application can be found on both iOS and Android platforms and can be downloaded from the App store (iOS) or Play Store (Android).


We highly recommend running the app on a phone and not on a tablet.
The Vida app is designed to help you reach your goals, stay motivated, and become the healthiest version of yourself. Let's get started by giving you a tour.
Opening the app after the download process will take you to the Login screen.
If you already have a Vida account, tap on the blue Log in button on the top-right-hand corner of the page. If you would like to create a Vida account, tap Try Vida Now at the bottom of the page and follow the steps to create an account. If Vida is provided to you through an organization (such as your employer or health plan), enter the organization's name when prompted. If you are signing up for Vida on your own and not through an organization, you will be offered a free 7 day trial of Vida before payment is required.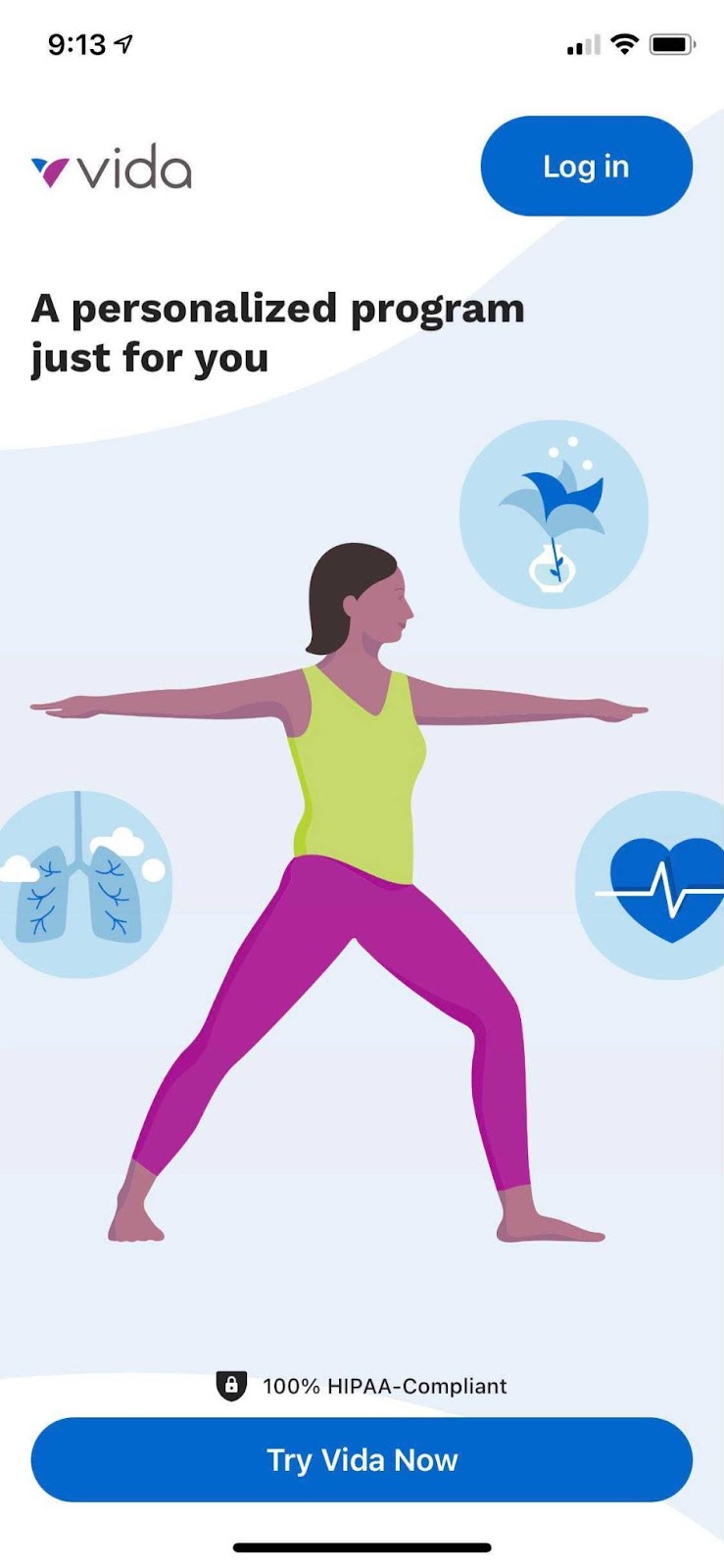 Using the App
---
Now that you're logged into the app, you'll have plenty of options to start managing your health goals, selecting a program, talking with a Vida coach, setting habits, adding trackers, connecting devices, and more! For more information about how to use the app, click on the following links below! This will provide information about the many tools in the app located on the Home, Settings, Chat, and Journey screens! You can navigate to these screens by tapping the corresponding icons on the bottom of the page.

Home
---
The Home Screen Explained, click here.
Chat
---
The Chat Screen Explained. click here.
Explore
---
The Explore Screen Explained, click here.
Journey
---
The Journey Screen Explained, click here.
Settings
---
You can locate your setting by navigating to the Home screen and tapping the cogwheel in the top right corner!
The Settings Screen Explained, click here.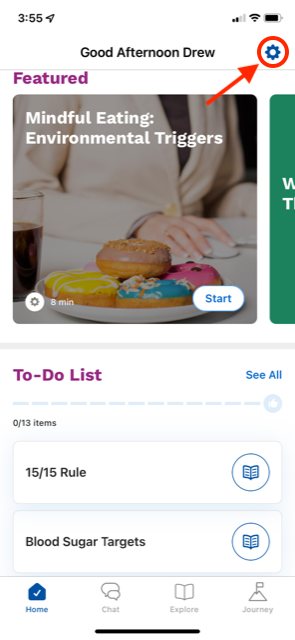 Other related articles: