Welcome to the Vida Journey Screen!
The Journey screen lets you visually see the progress you have made! Here, you can see how well you're doing through different charts and graphs.
Your Journey screen can be found when tapping the Graph icon located on the bottom right-hand corner of your screen.
To set a goal, please send a chat message to your coach.
You will be able to visually see all the progress you've made with every metric you track. Each tracker you have open in on your Home screen will have its own graph or chart. For instance, you can see all your recorded Steps, Food Calorie Intake, oz of Water, Exercise, and whatever else you track all right here.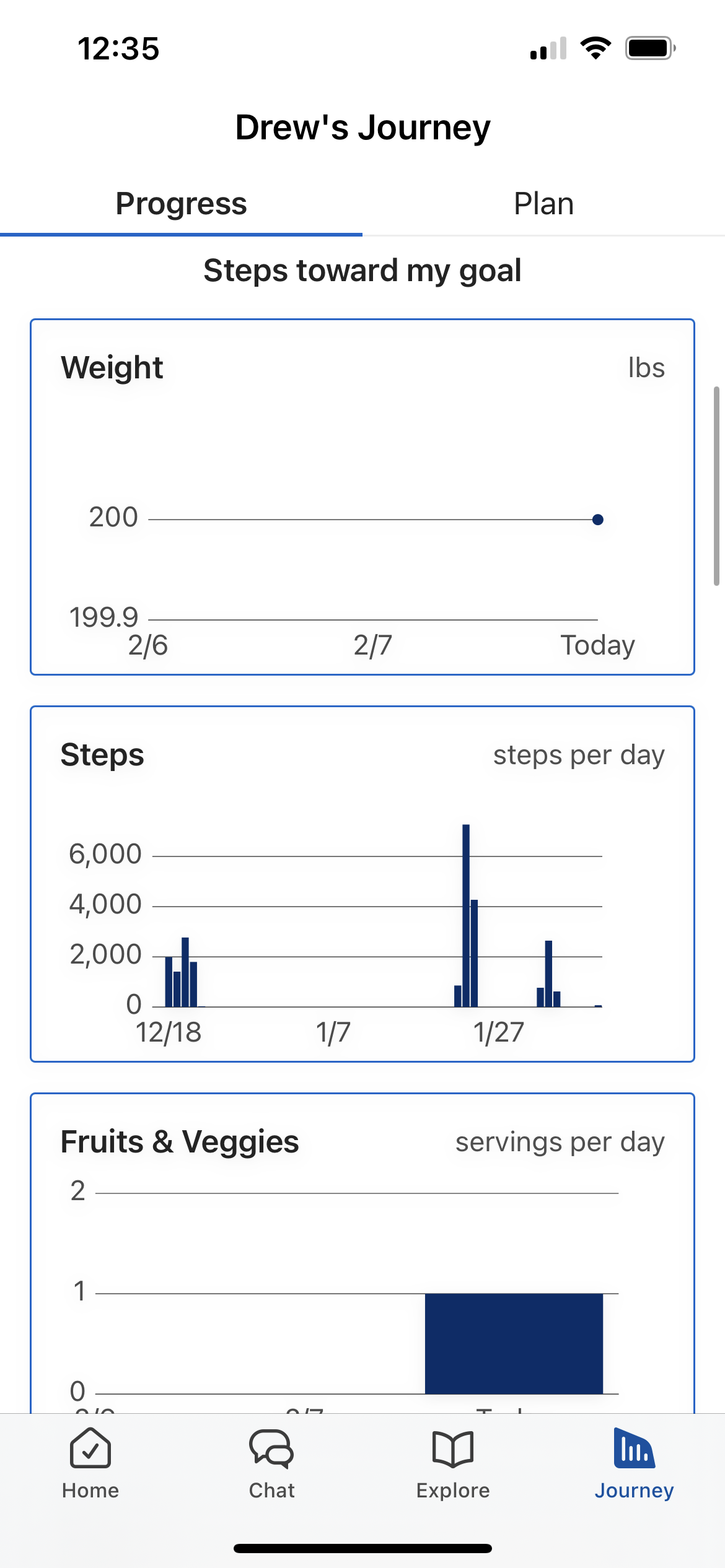 .
Now you can see how far you've come in your main goal!
Let's get started!
FAQ
Can I see more than 2 weeks' worth of data?
The Journey screen displays up to a month's worth of data if data is present. Your coach can also view up to about 1 year's worth of data on their side.
If you would like to see more of your data over time, please contact support@vida.com in order to get a copy of this.
Does the Journey screen display on the web app?
Yes! you can also track your progress now on the desktop app.
Simply go to Vida.com/clients and log into your account. Next, search for the toolbar on the left-hand side of the browser.

Then click the Flag Icon. This is your Journey screen which can also be found on your mobile app.

If you are actively logging metrics from your Home screen a week-long chart will be available to view.

If you have a tracker that is tied to your program, you will also see this next to your active program behavior.

You can also add new Habits on your goals, by clicking + Habits located on the bottom of your Tracker.