Changing Your Password!
If you are using the Desktop application, please Click Here.

Start by opening your Vida App on your mobile device.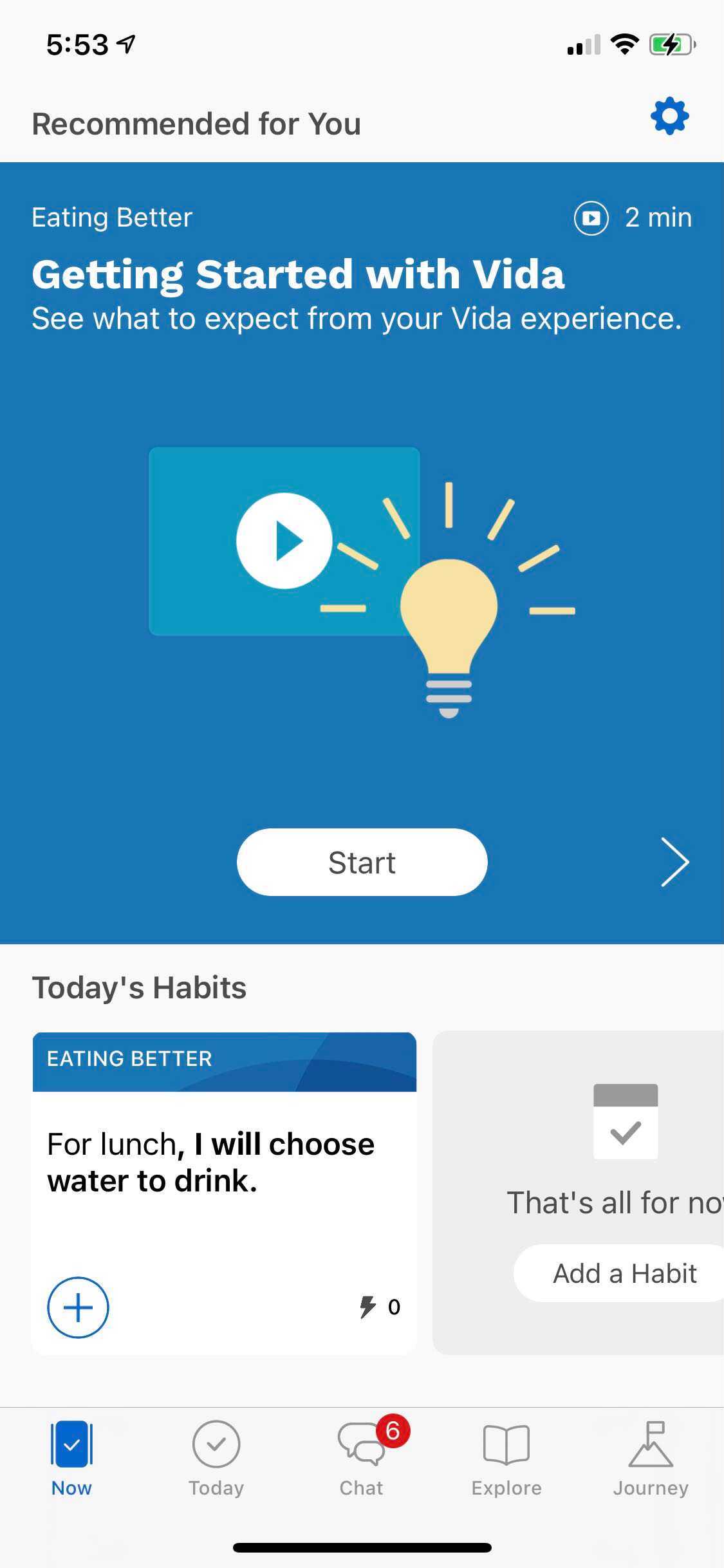 Next, click on the gear icon in the top right-hand corner.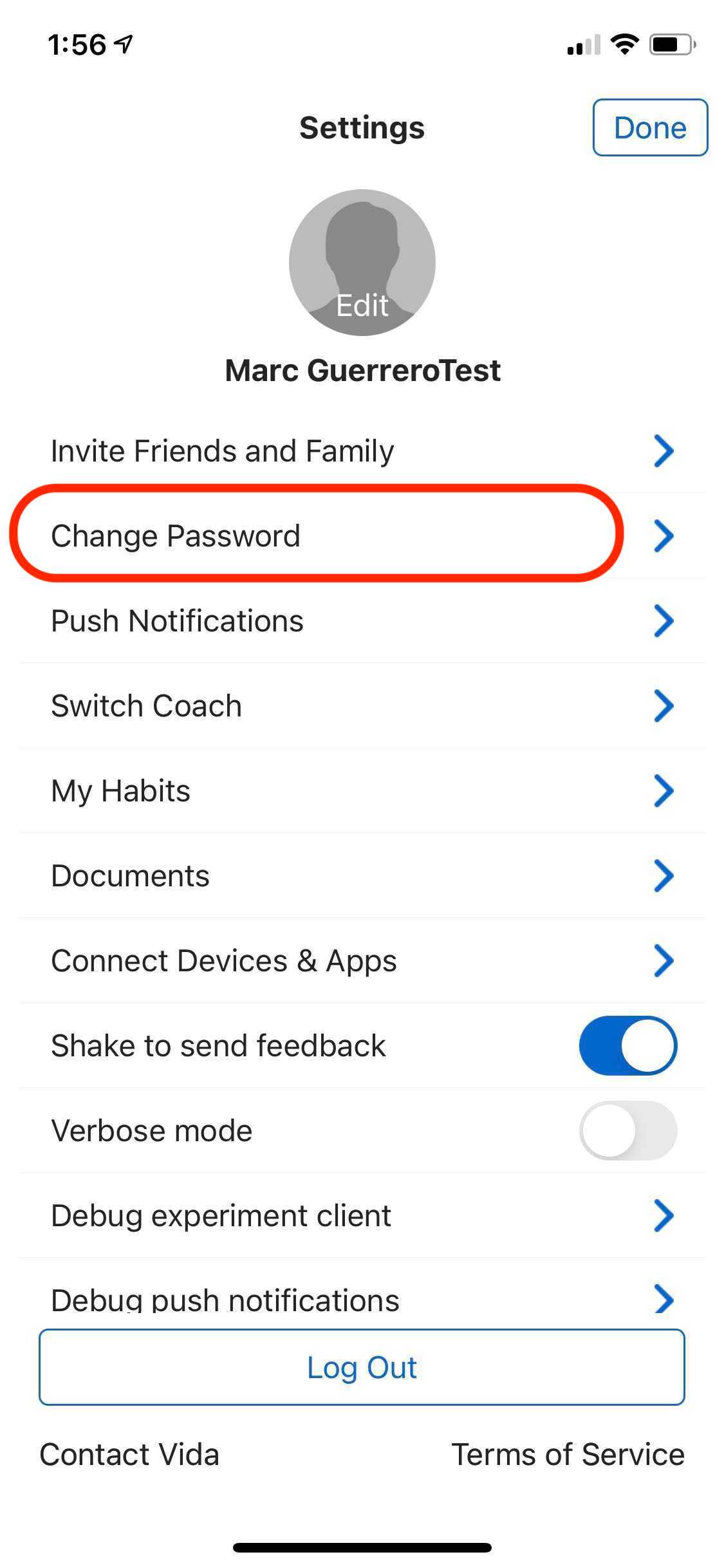 Select the tab that says Change Password.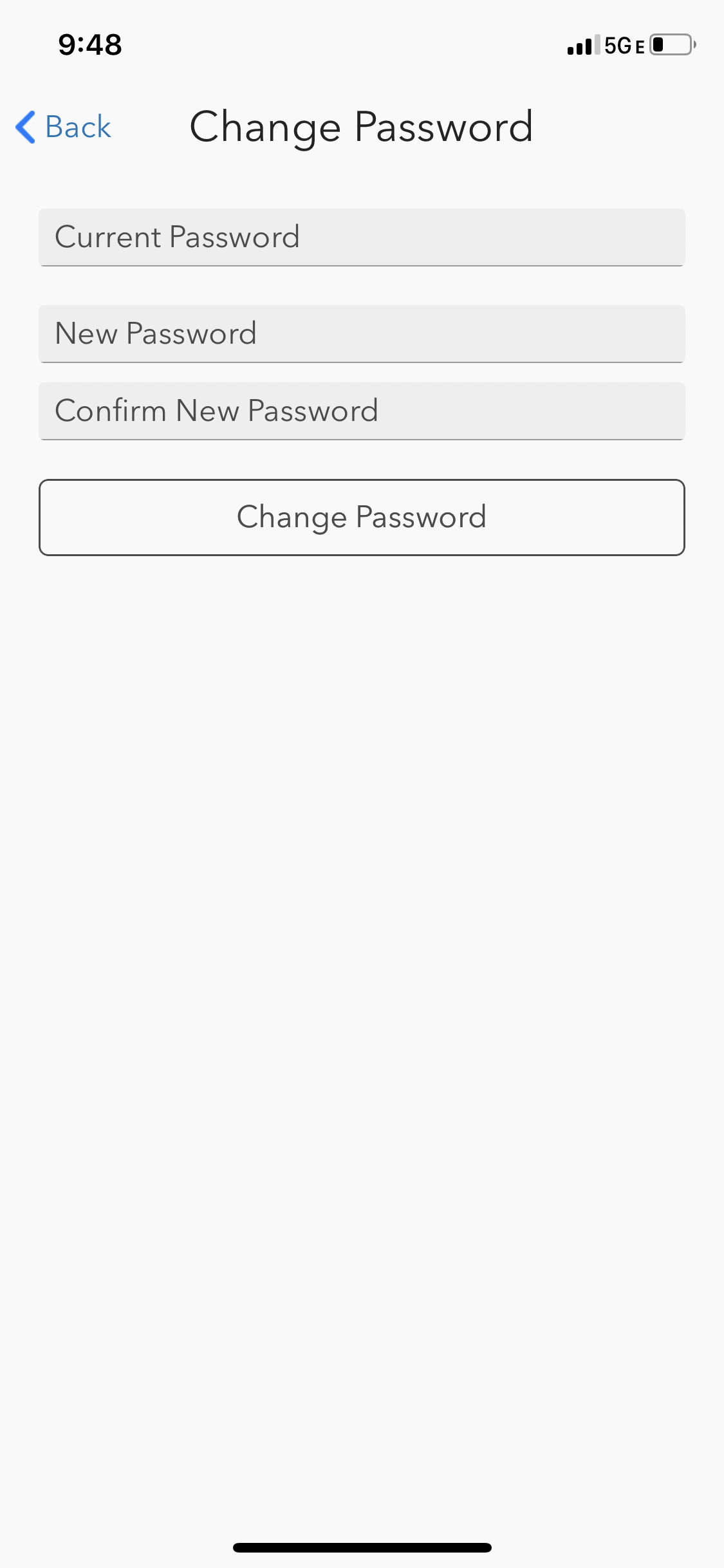 Enter your old password in the section Current Password. Next, type in your new password in the section New Password. You'll have to confirm your new password in the section Confirm New Password.
Your new password will need 8 characters, 1 capital letter, 1 number, and 1 special character.
For example:
P@ssword123!
Once you've completed this, select the tab that says Change Password.
You're all set!
*In case you lose that little piece of paper with your password on it, have no fear, Vida is here!*
If you encounter any issues with changing your password in the app, please reach out to our Support team at support@vida.com. Be sure to include the email address you used to set up your account and describe the issue in detail so that we can help in the best way possible.