Start by logging into your account and on the Home Screen, tap on the Gear icon on the top-right corner of the screen.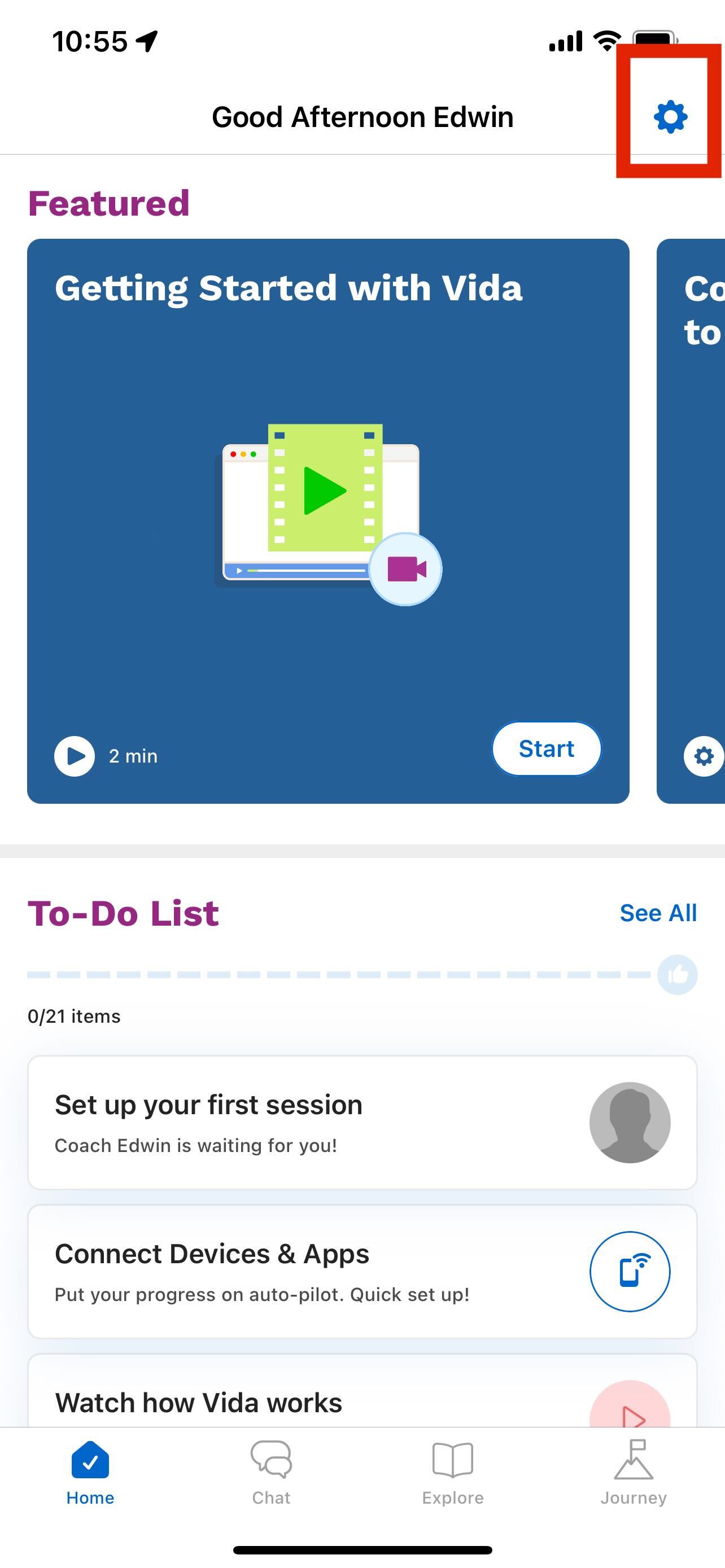 Next, tap on the Payment section in the Settings screen.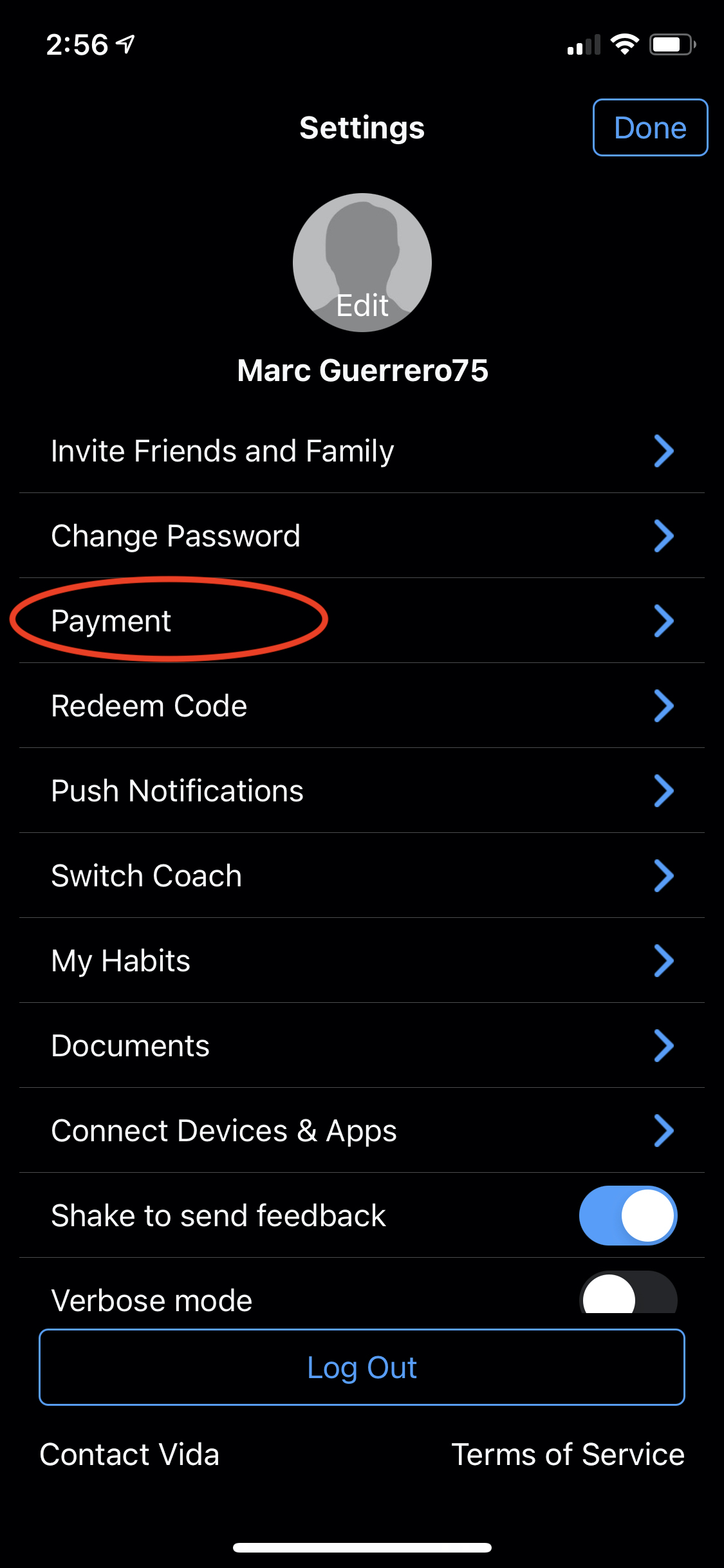 This takes you to the Payment Settings page. Choose the Cancel Subscription link at the bottom of the screen.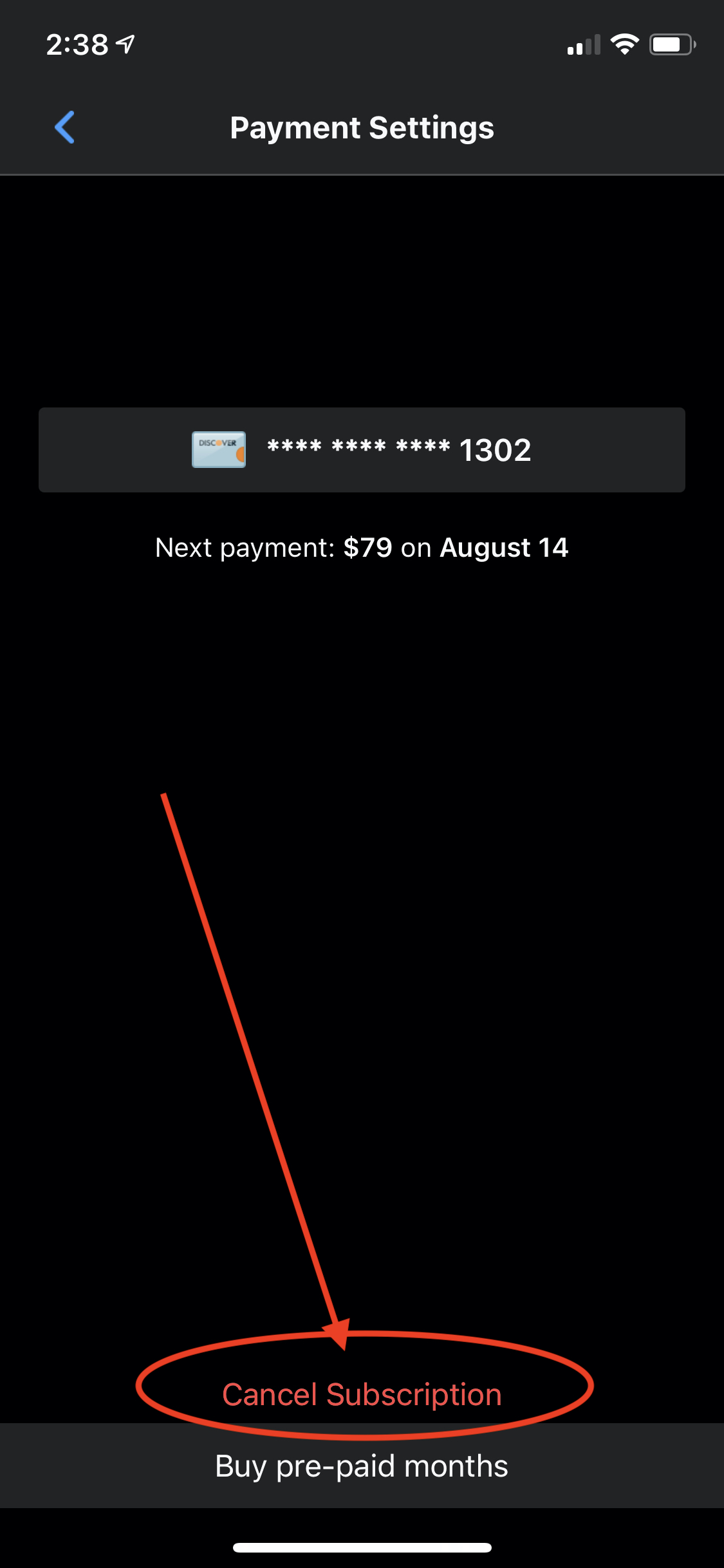 This will prompt you to confirm if you wish to proceed in canceling your account. Choose Cancel Vida.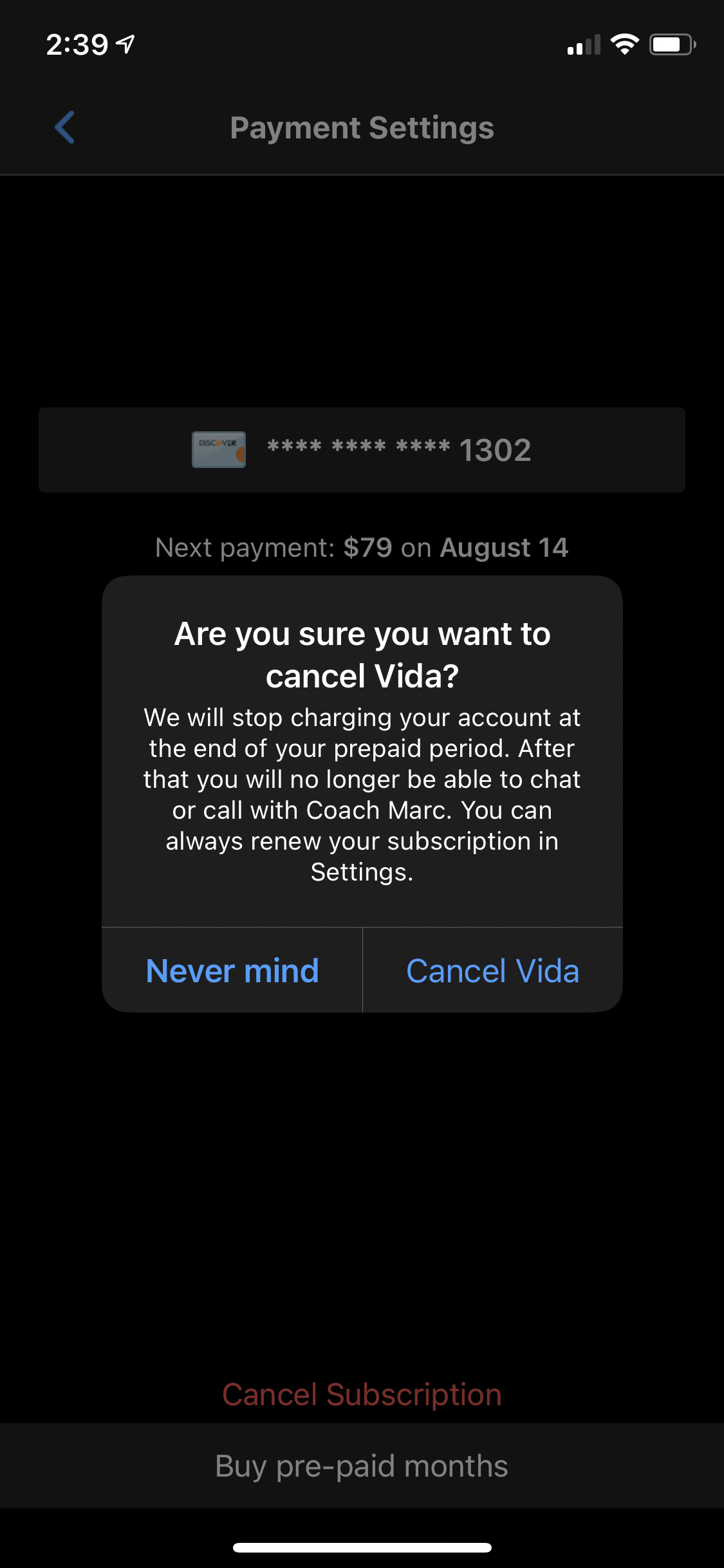 Another pop-up will confirm that your account has been successfully canceled. Select Okay.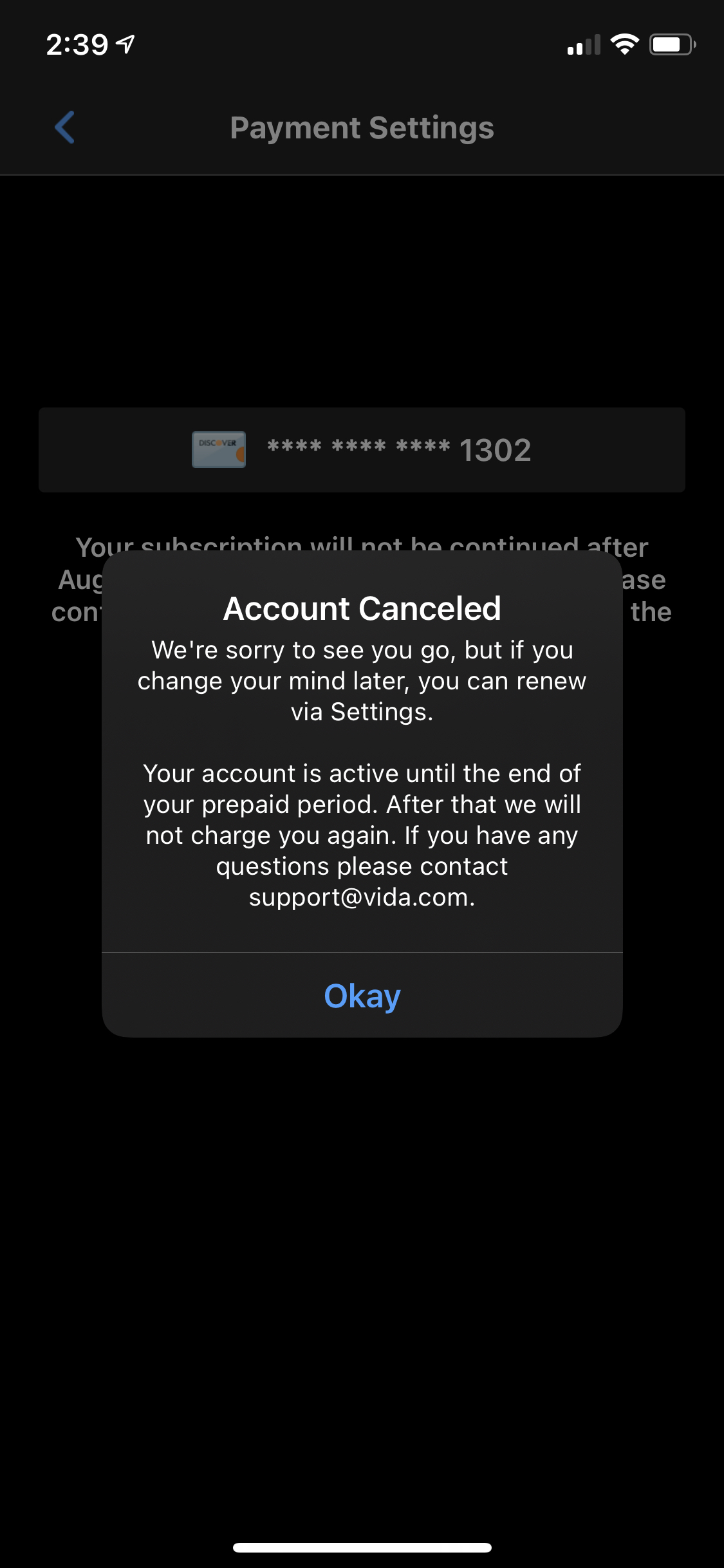 This will redirect you back to the Payment Options page, notifying you that your subscription will not be renewed the following month. Simply, click on the back arrow located at the top-left corner of the page.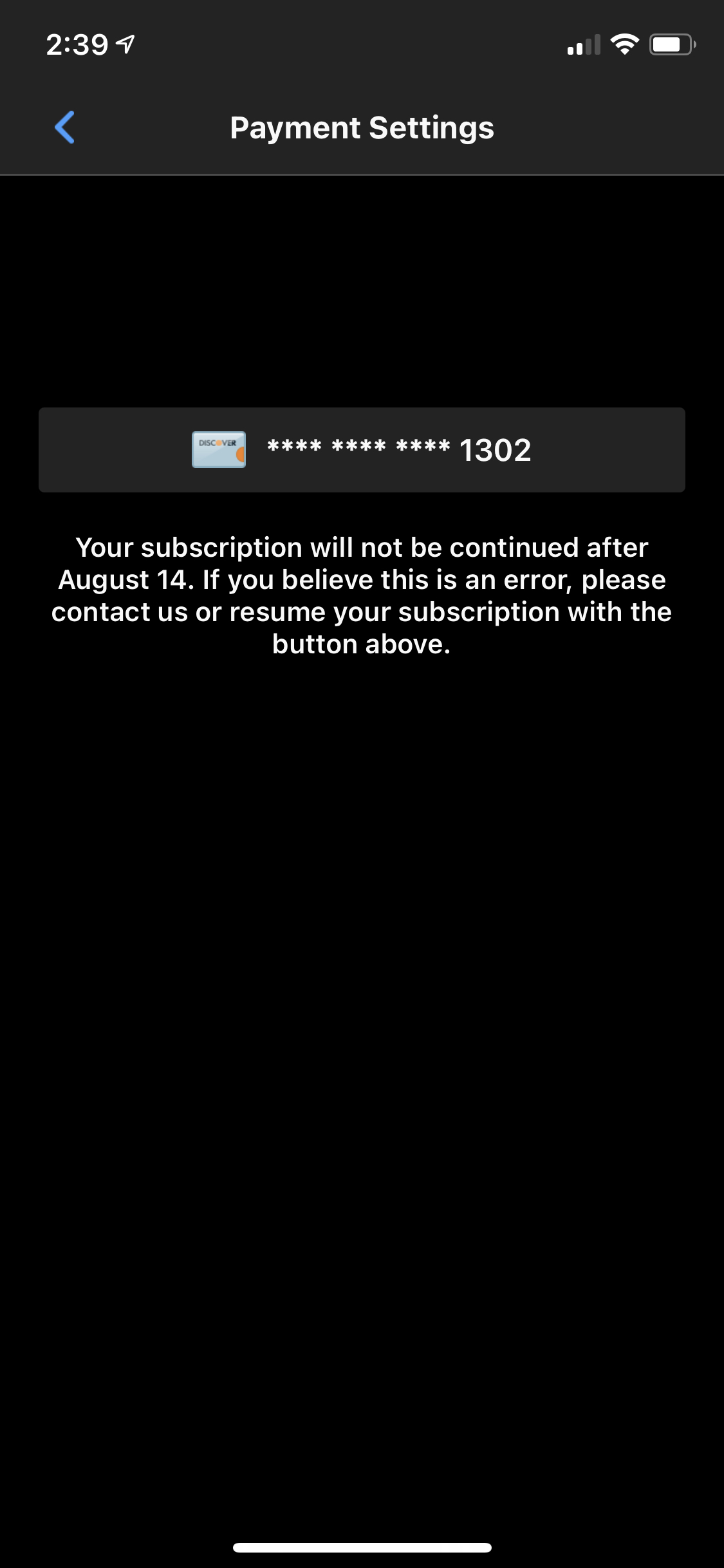 .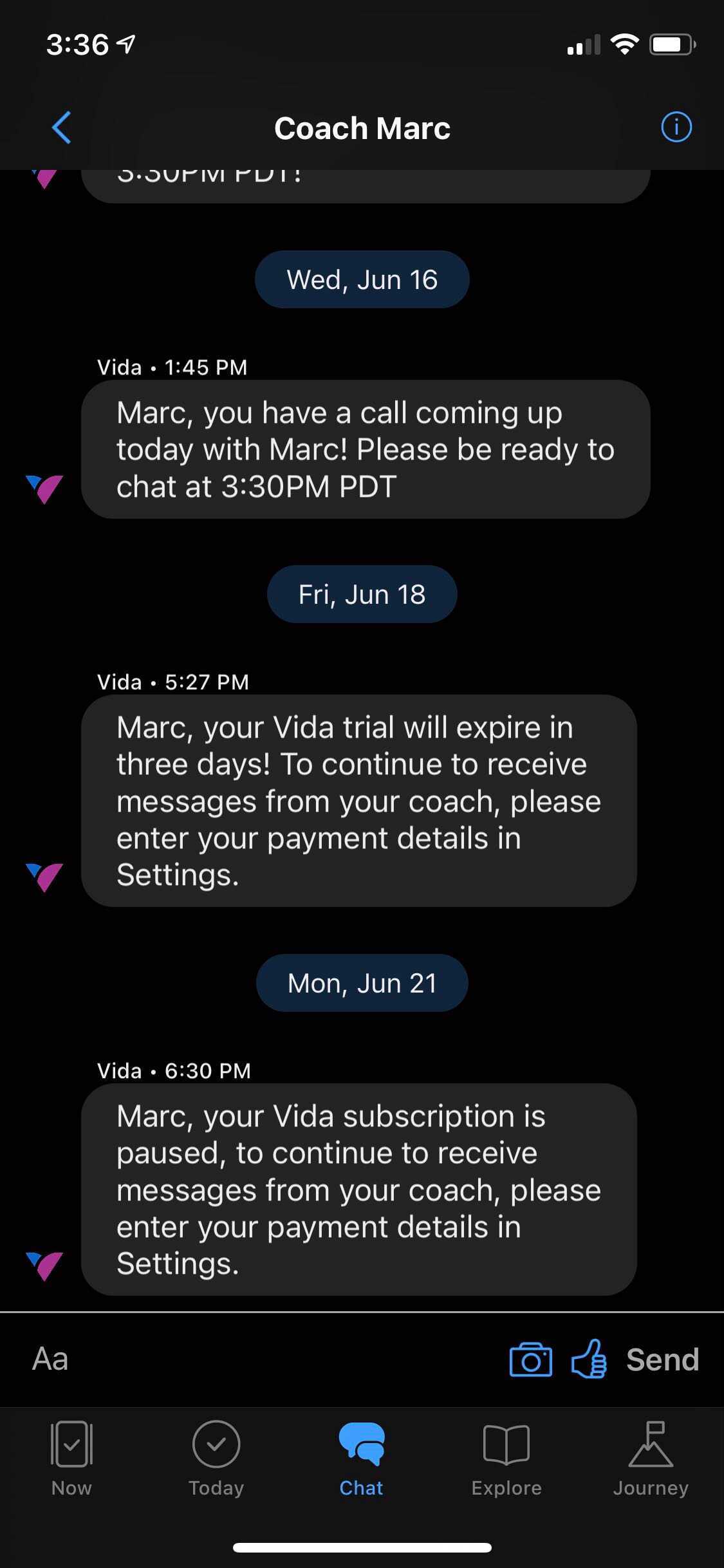 On the second screenshot above, you will also be notified in the chat that your subscription is paused until you update your payment. This means that you will no longer have the ability to send any messages to your coach after the end of your subscribed month, unless your subscription is re-activated.
You will be able to continue using Vida as normal for the remaining time before the end of the paid month. If you have further questions, please reach out to support@vida.com