Welcome to the Vida Explore Tab!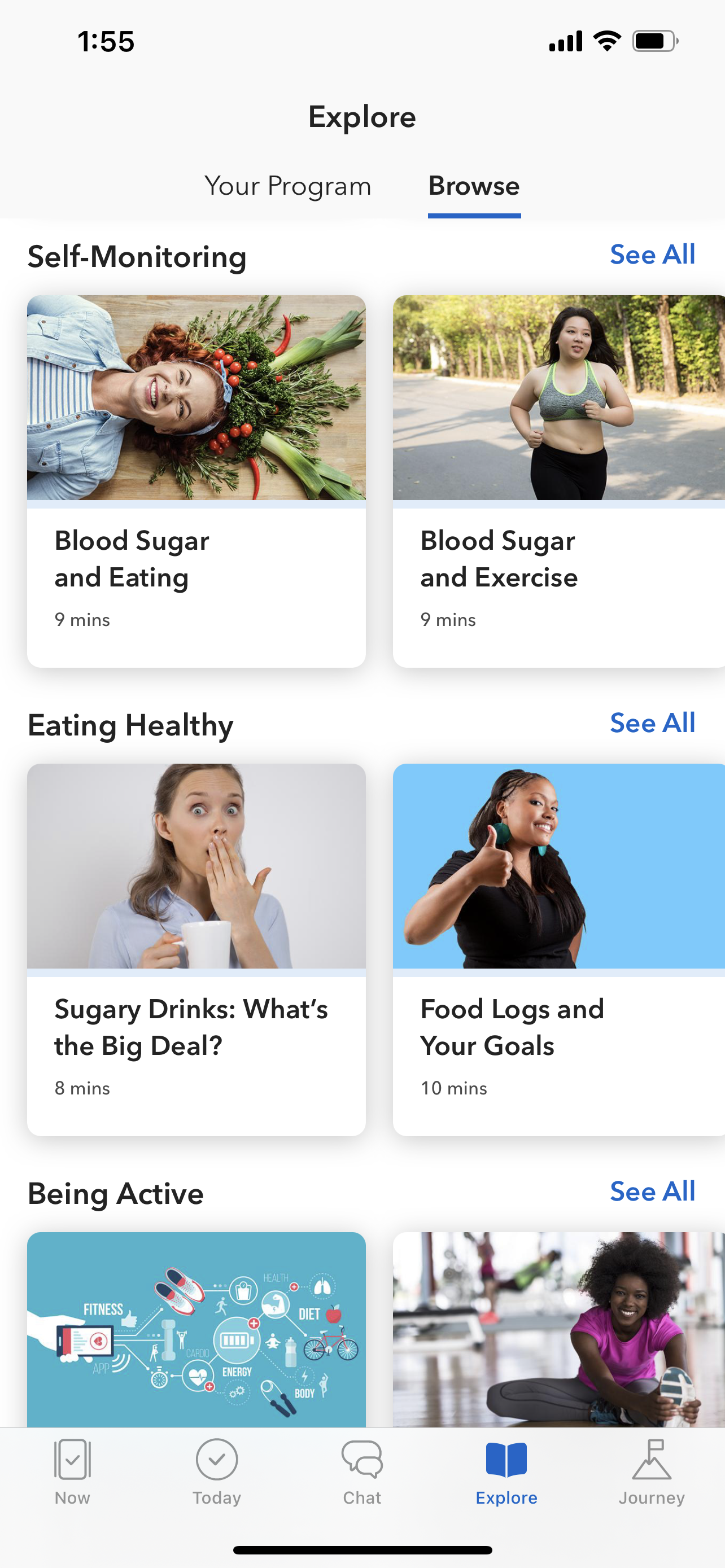 You now can find all of your program content neatly organized under the new Explore tab! All of the tools and lessons for your current program have migrated to this new tab. Simply scroll through the list and tap on the behavior you wish to work on. Each behavior topic has its own progress bar, so you can easily track your own progress.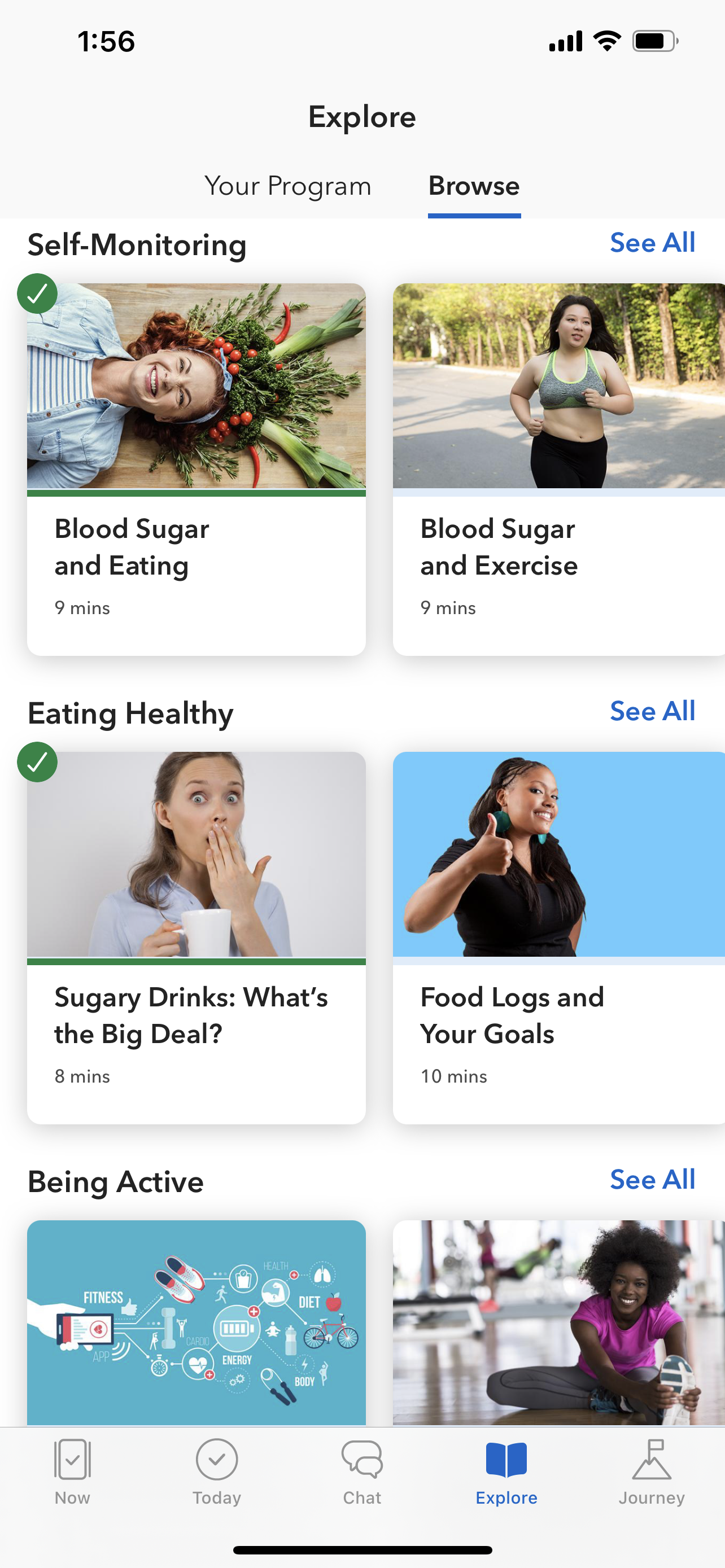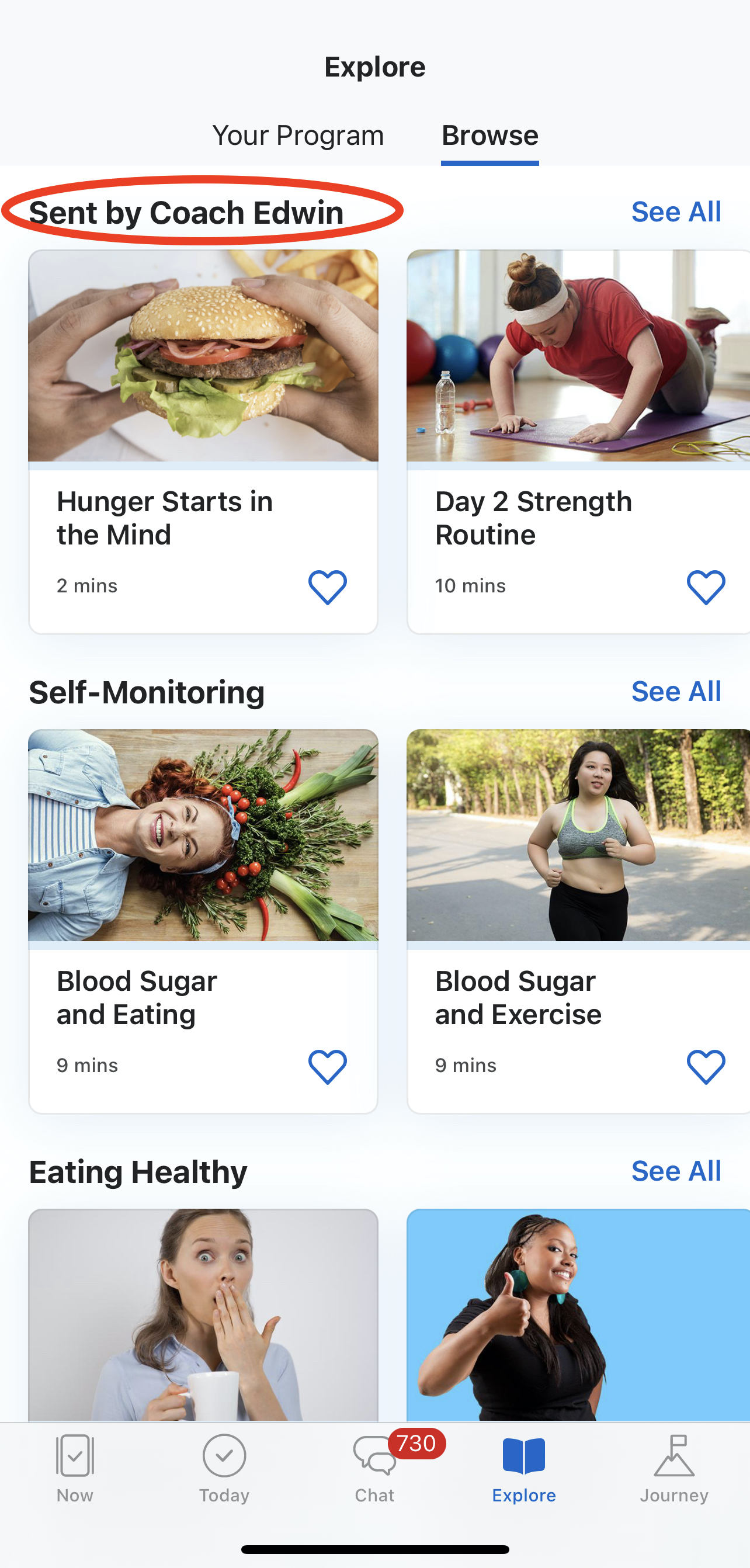 The Explore tab also contains your previously completed lessons and any new lessons your coach sends you. In case you ever want to go back to a lesson, simply revisit the behavior topic and tap on the completed lesson you'd like to revisit, and you will regain access to it.
To learn more about the Browse tab, please click here.