Follow these instructions to log and track your A1C in the Vida App.
Adding an A1C Tracker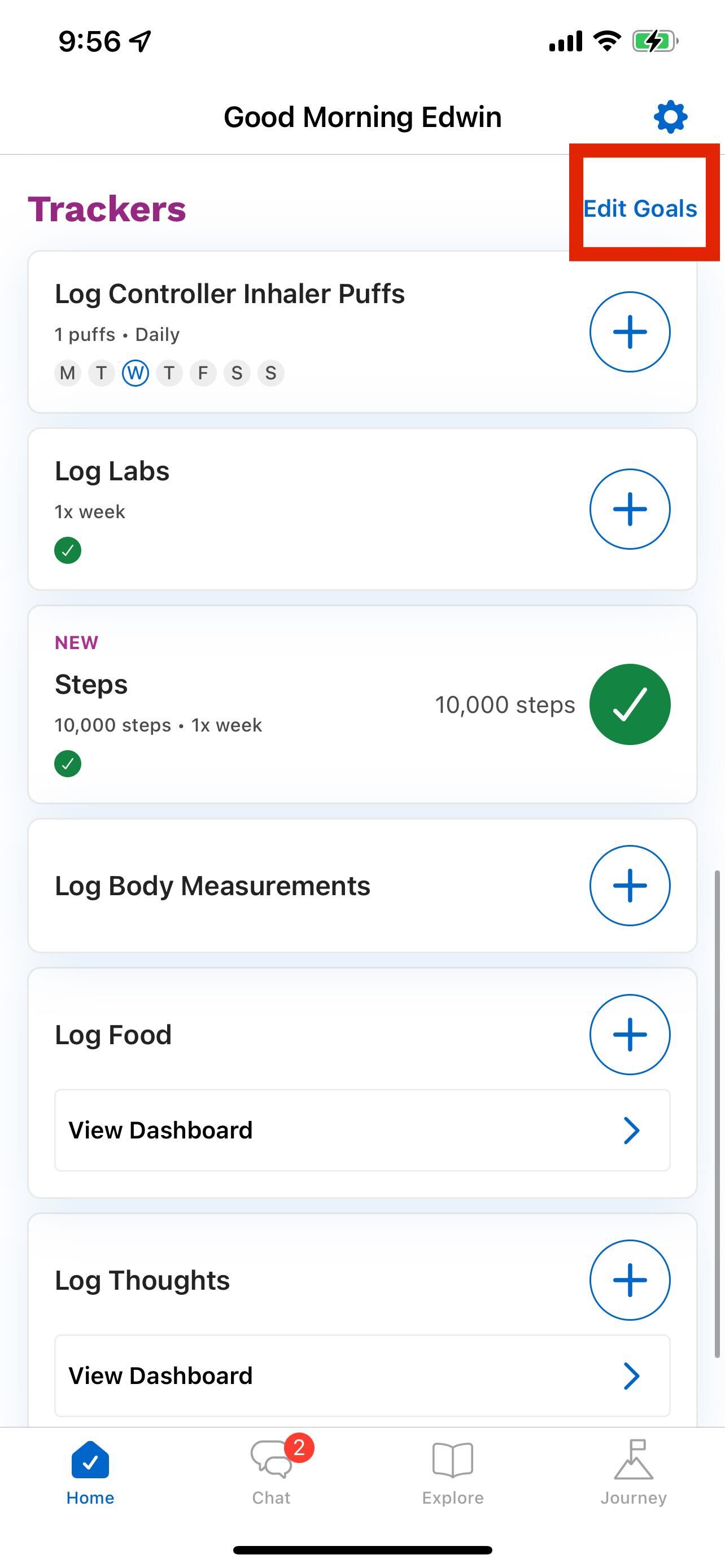 On the Home screen, scroll down to the "Trackers" section, then tap on "Edit Goals" in the top right-hand corner.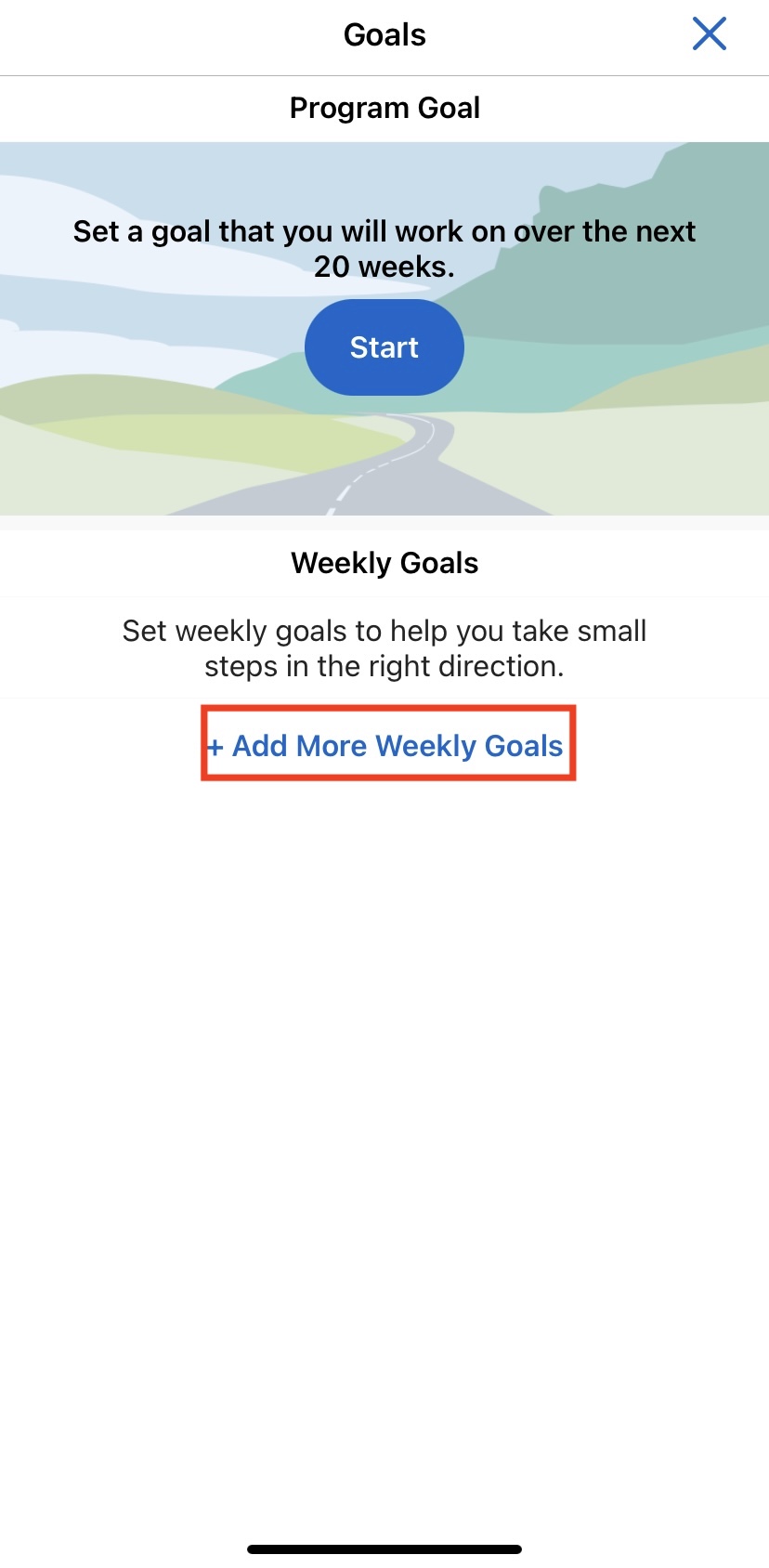 Tap + Add more Weekly Goals.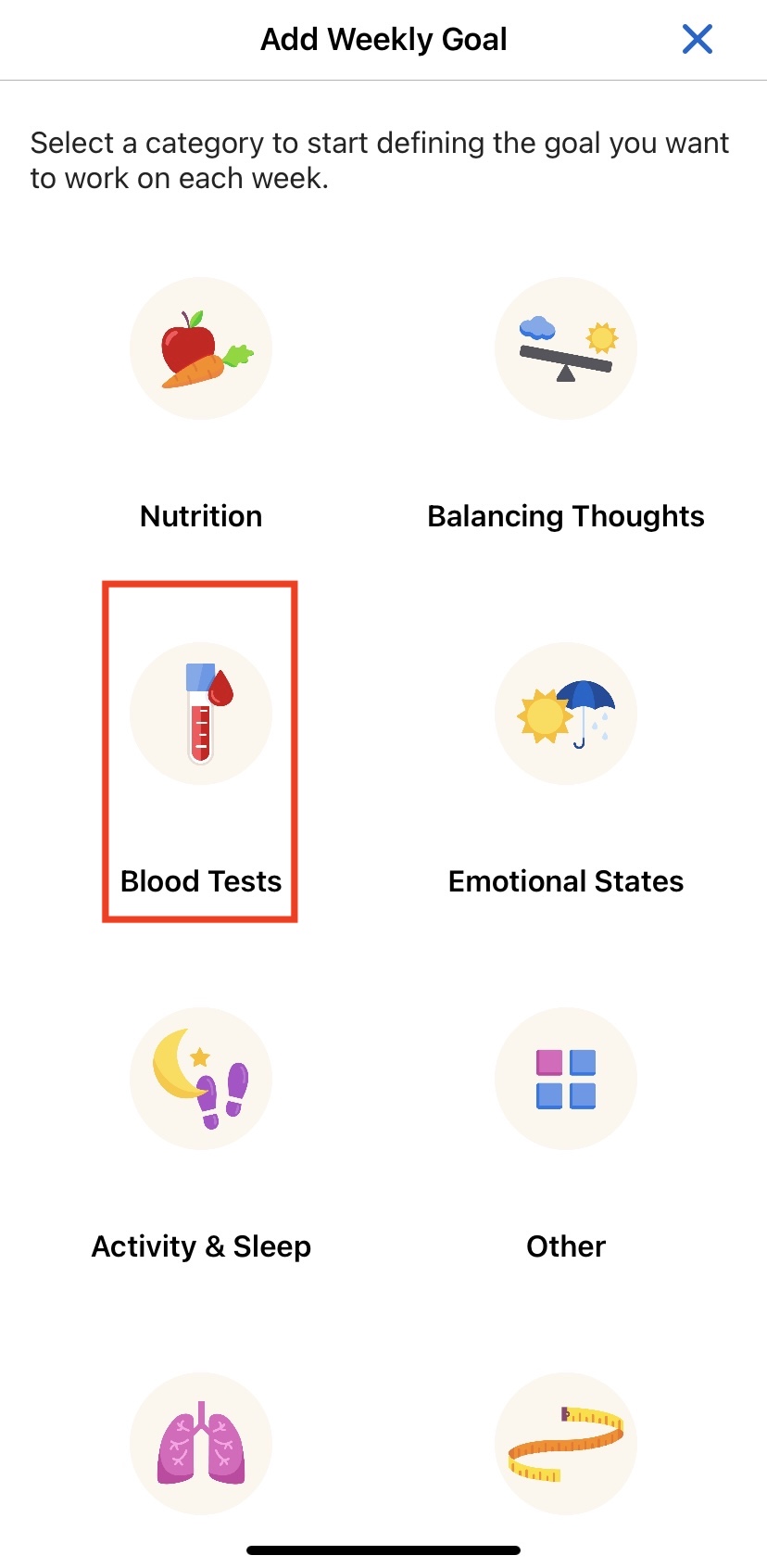 Tap Blood Tests, then select A1C.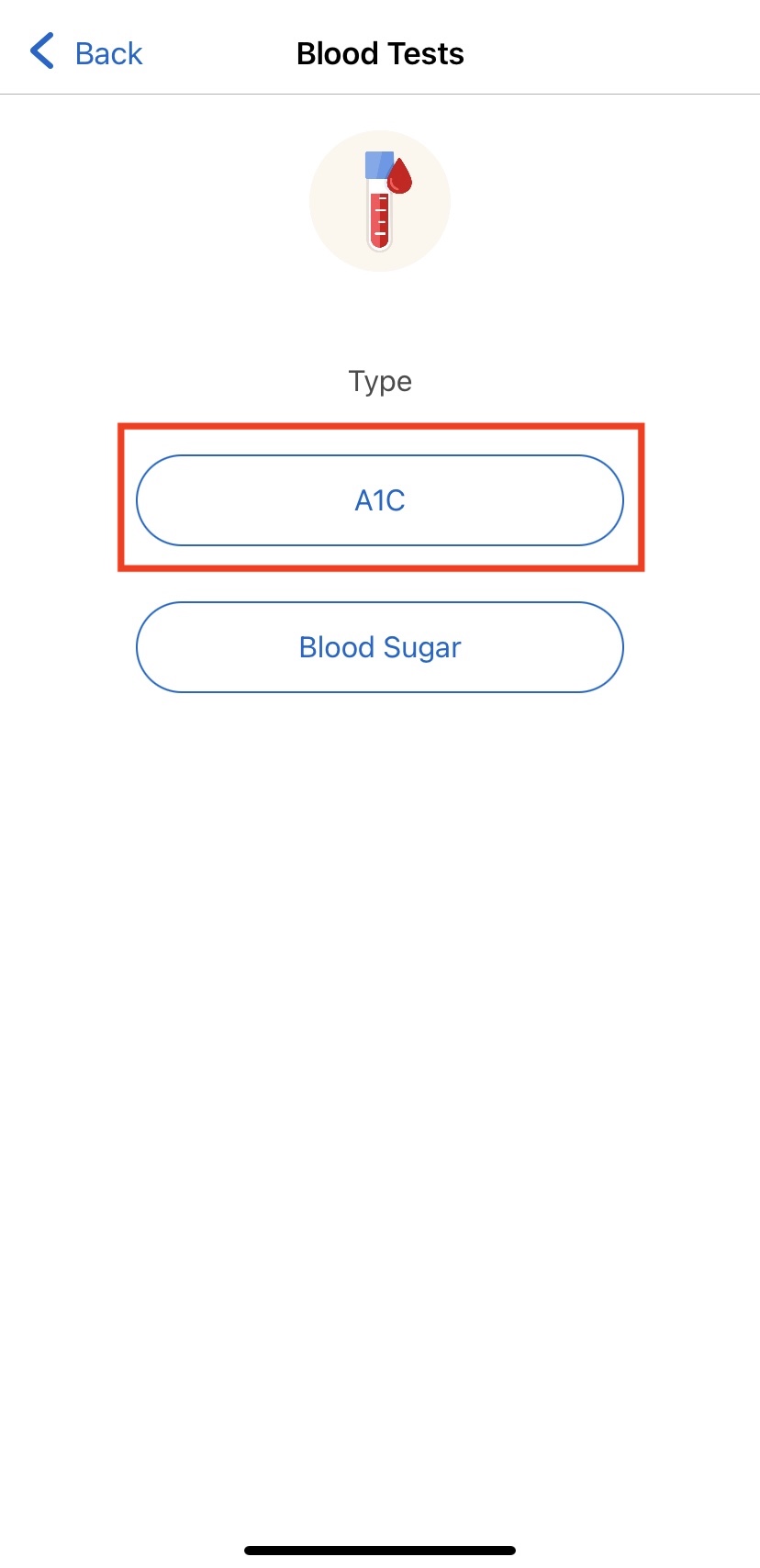 Set the frequency you want to log your A1C, then tap Create Weekly Goal.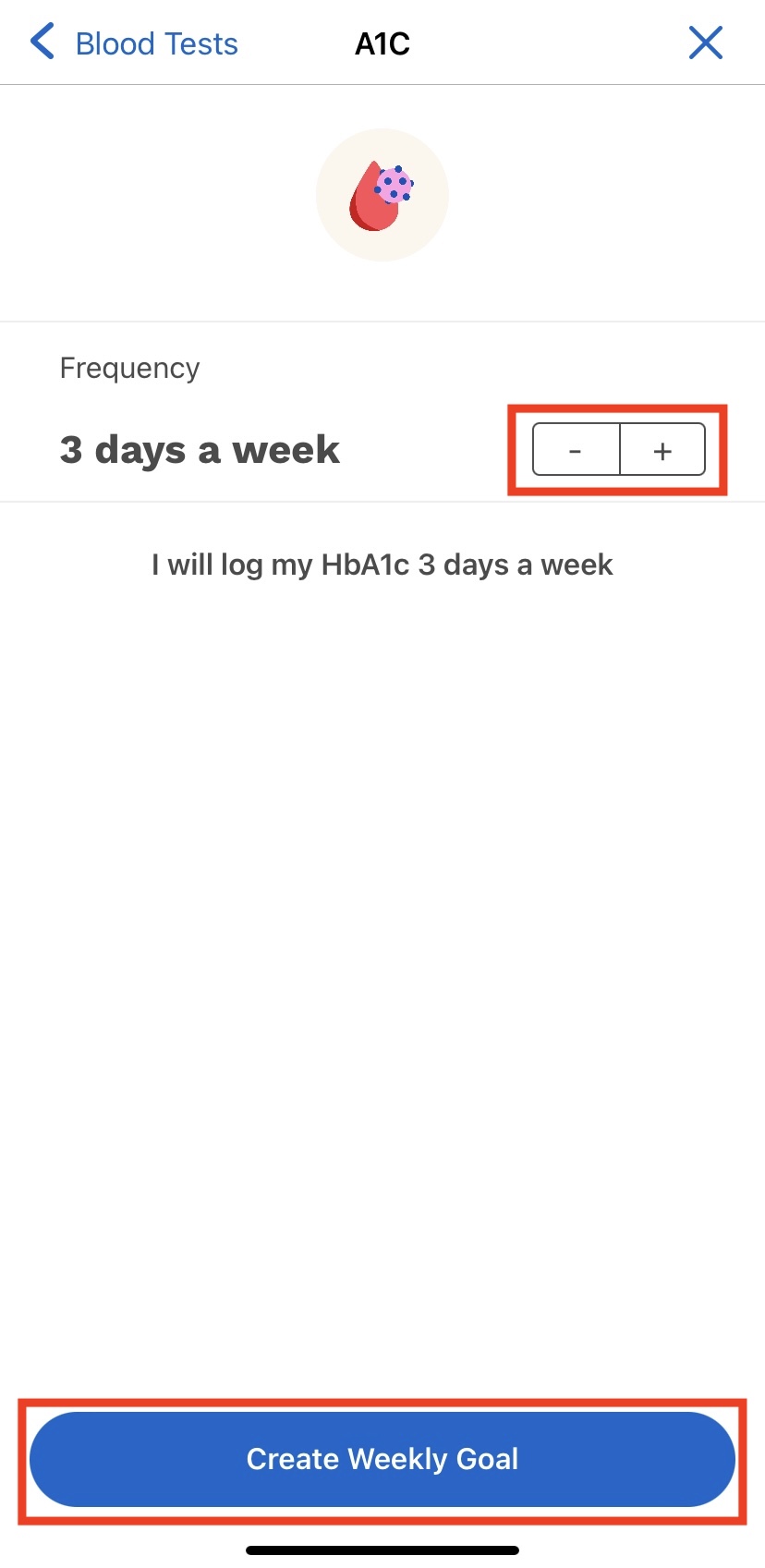 If your A1C tracker is successfully added, you'll see it listed under your Weekly Goals.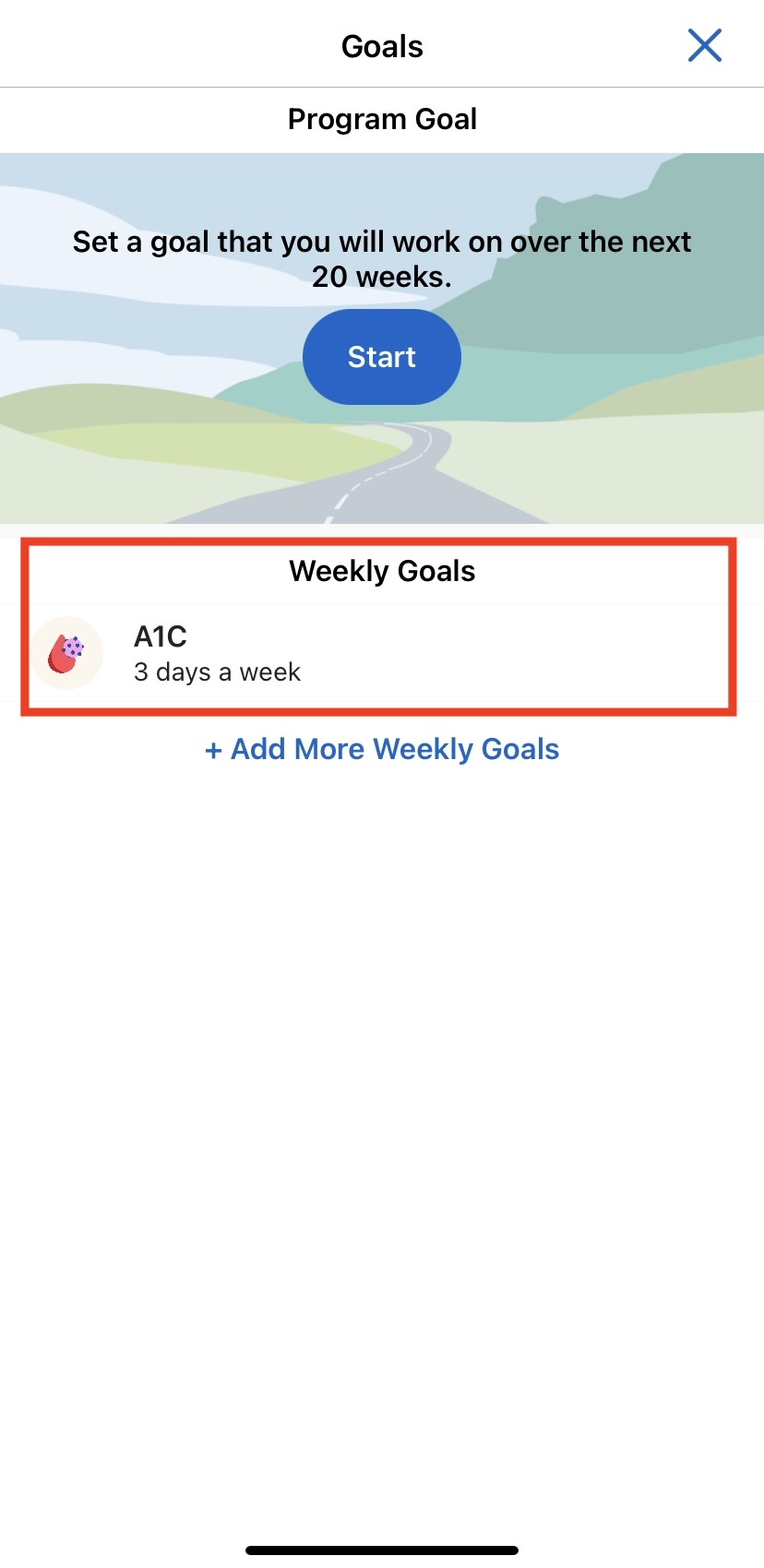 Logging your A1C metric
In the Home screen, search for the Log Labs tracker. Tap the + icon to log your A1C metric.

Tap the area near the % to bring up your number pad and enter your A1C. When finished, tap Done.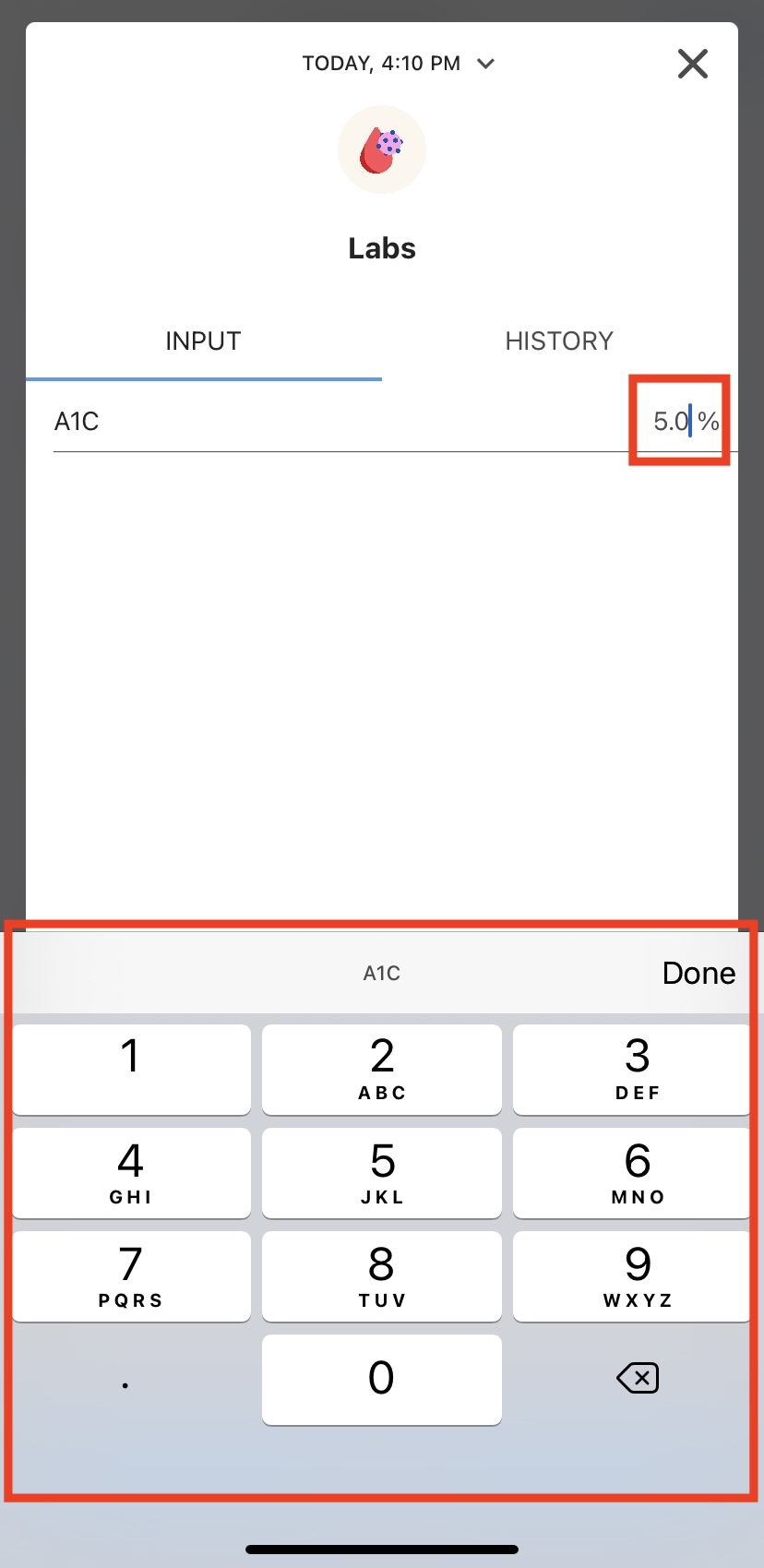 To finish logging your A1C, tap Add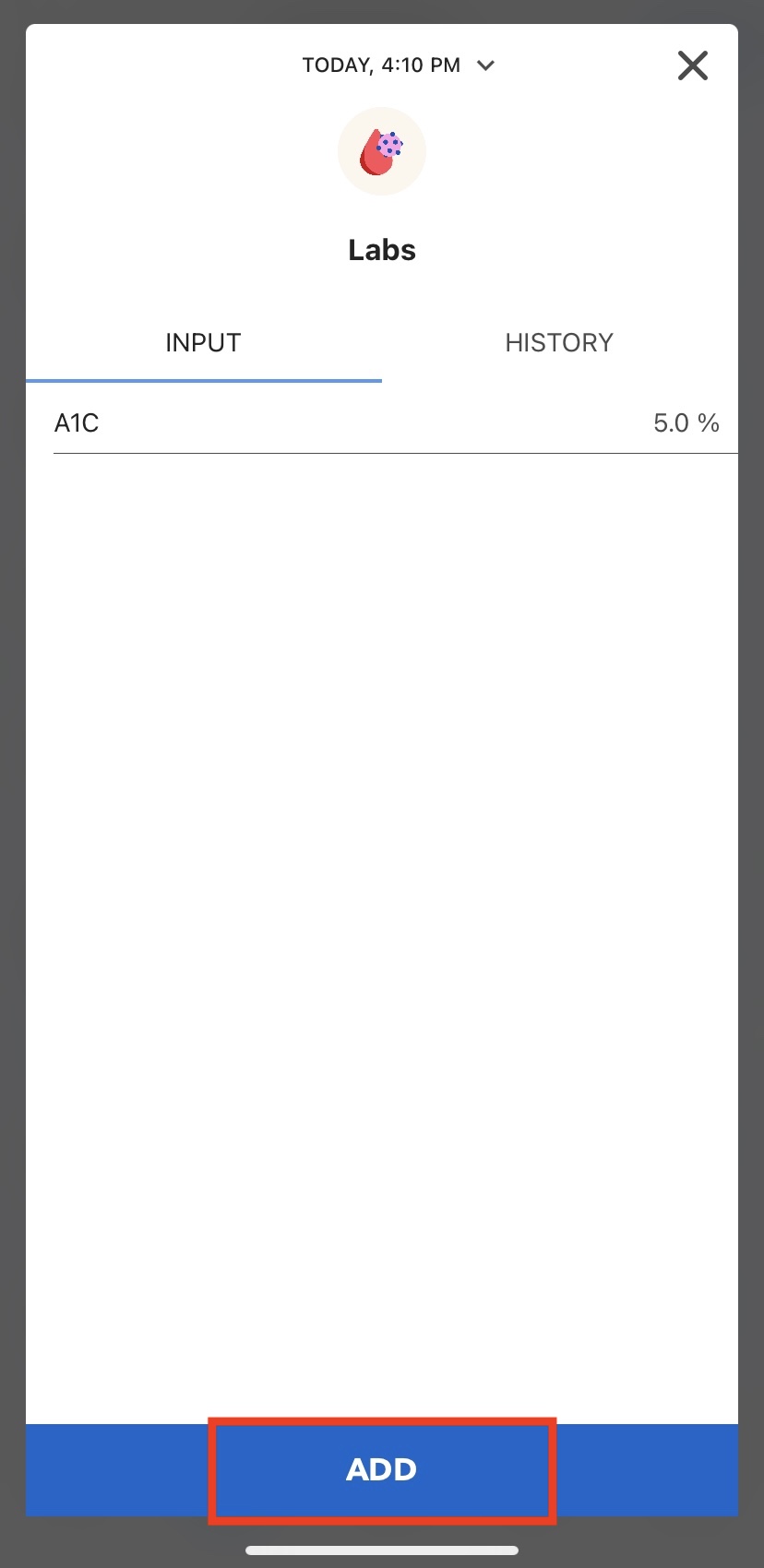 If successful, you will see a green check mark on the tracker with your most recent input next to it.

Reviewing your A1C history
Tap the Log Labs tracker, then tap History to view your A1C input history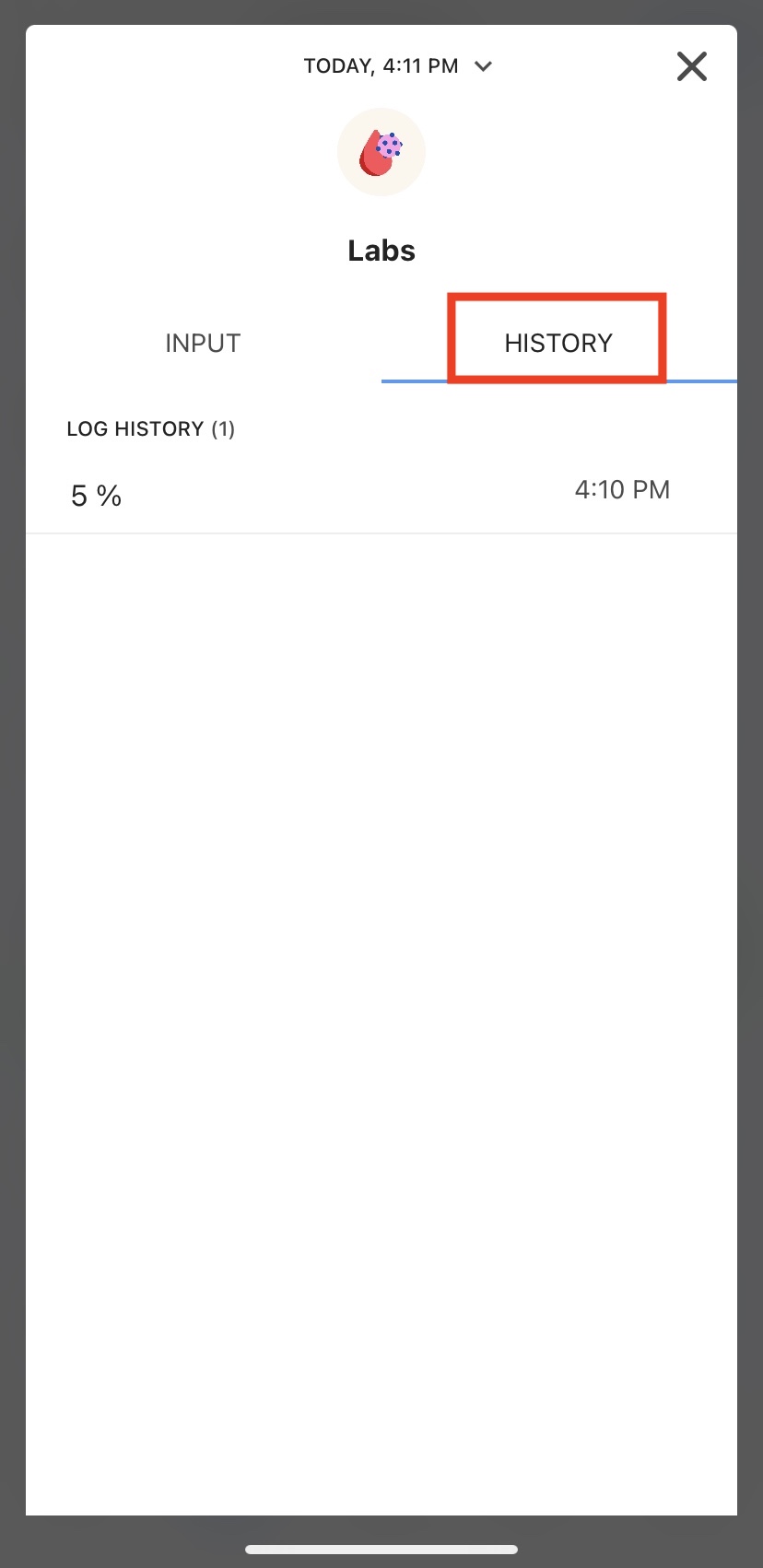 If you need to delete a log…
Tap and drag to the left to reveal the delete button, then tap delete to remove the metric.