You can now favorite lessons within the Vida app!
To get started, log into the Vida app and tap on the Explore tab.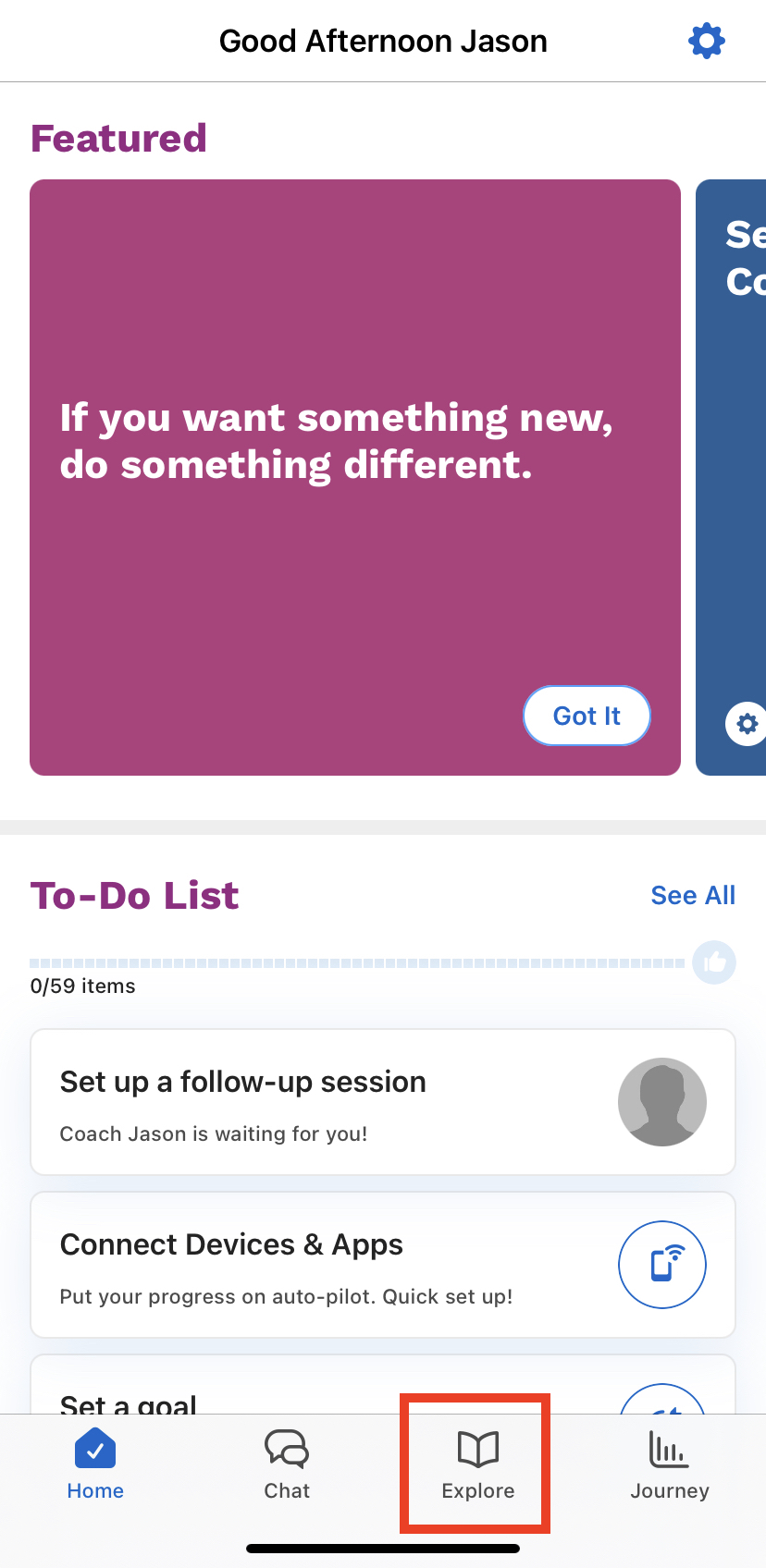 Next, tap on the program you want to view. Once in the program, tap on the heart icon next to the lesson to favorite the lesson.
You will see a pop-up letting you know that the lesson has been added to your "My Favorites" section.
To view the "My Favorites" section, tap on the "view" pop-up icon or you can tap on the Browse tab.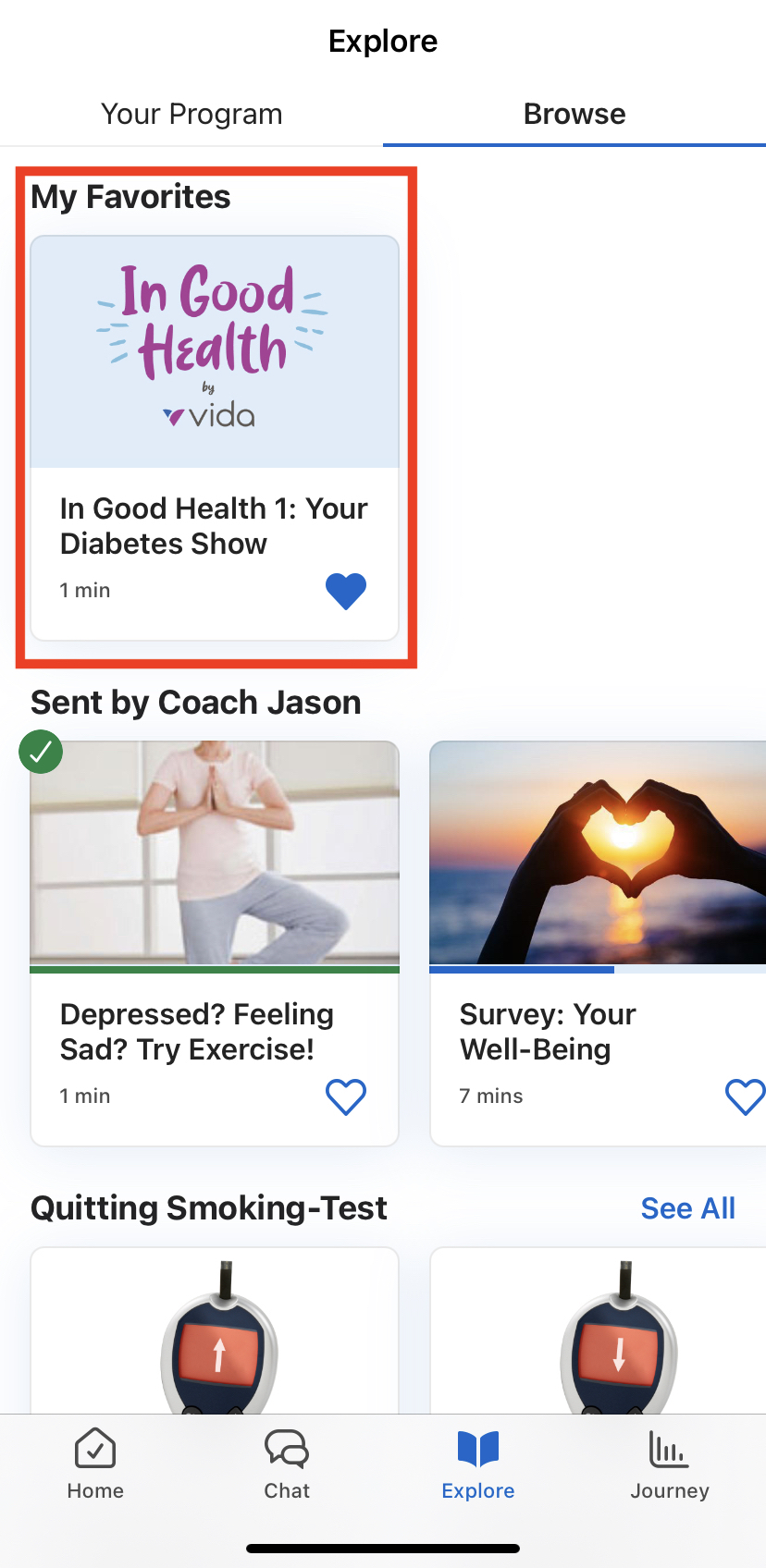 You can also favorite other lessons within the Browse tab.
If you have further questions, please email support@vida.com