Welcome to Nutrition Pathways!
Now, you can work with your coach on your individual meal pathways. If you have already had a meal plan intact which was previously established, please let your coach know, and they will work to incorporate this into your personalized wellness goals.
Quick Links
Setting a Nutrition Pathway
Start by opening up the Log Food tracker on your Home screen. Here, you can log your meals, see the nutritional value of your meal, along with all of the macronutrients associated with it.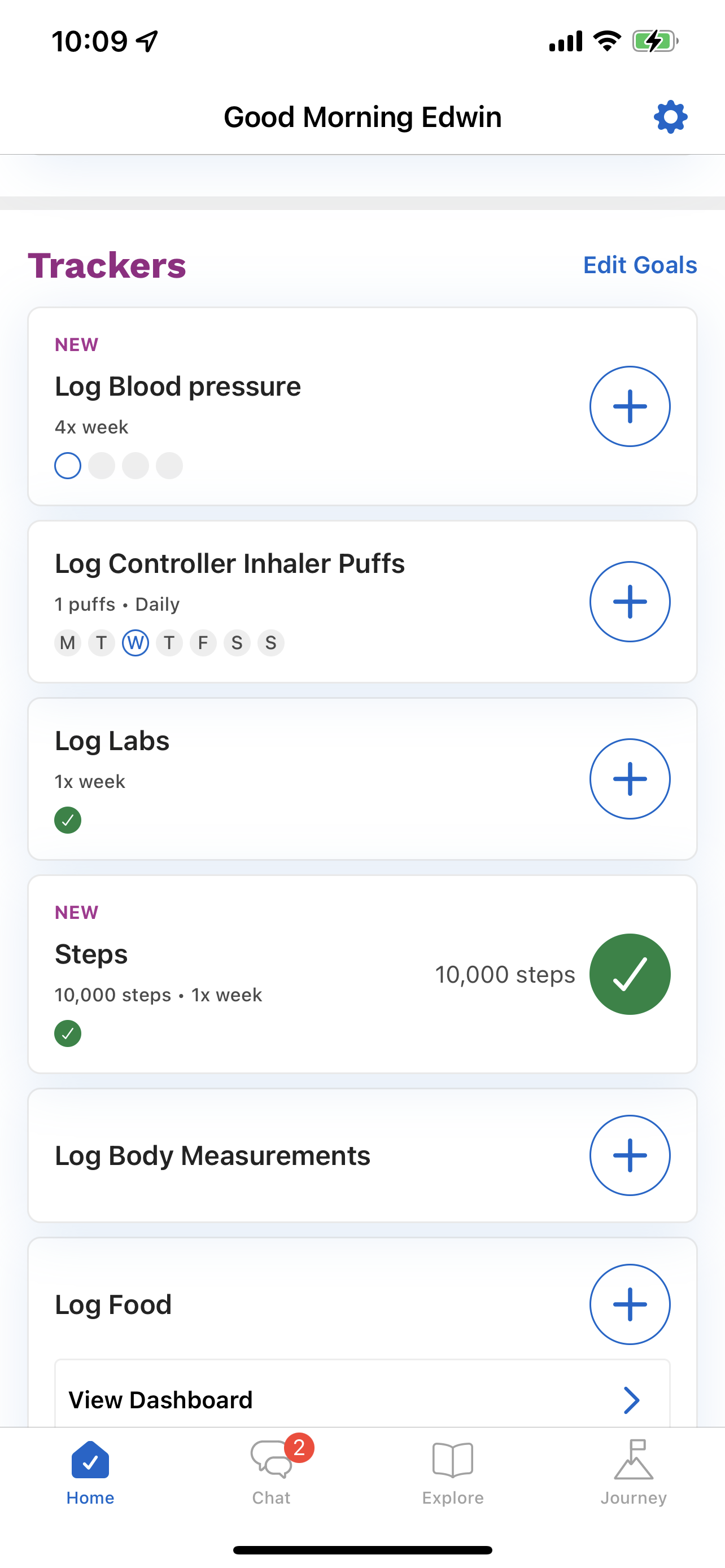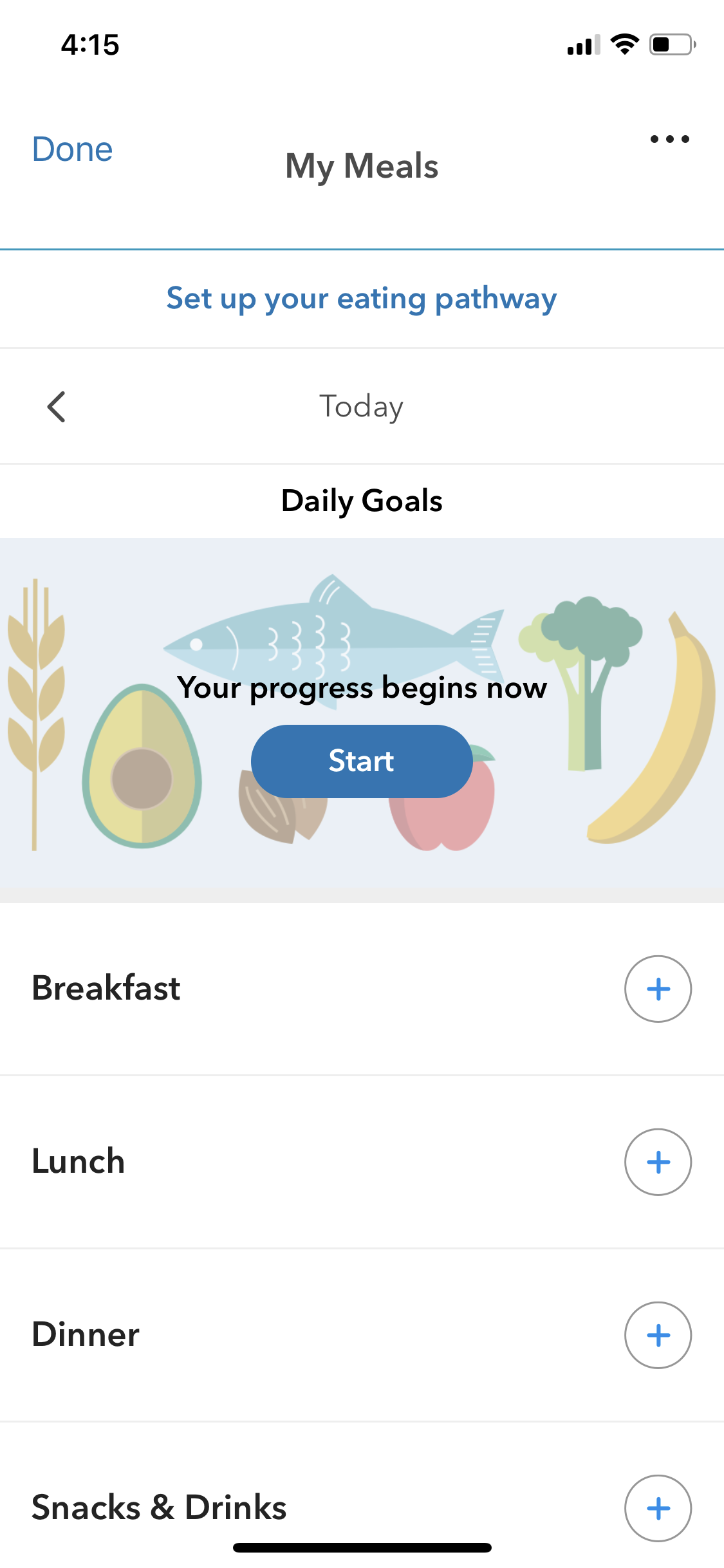 Look for the tab sitting on top of your Daily Food Goals labeled Set up your eating pathway.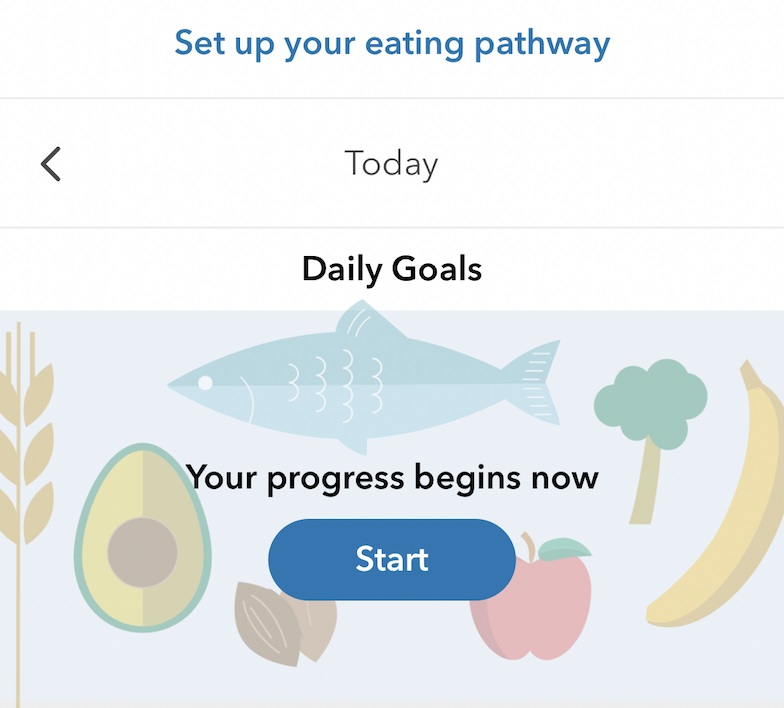 This will bring you to the different meal pathways you and your coach can work on. We offer a variety of different meal pathways that include, Lower Fat, Mediterranean, Plant-Based, Lower Sodium, and a Custom Plan.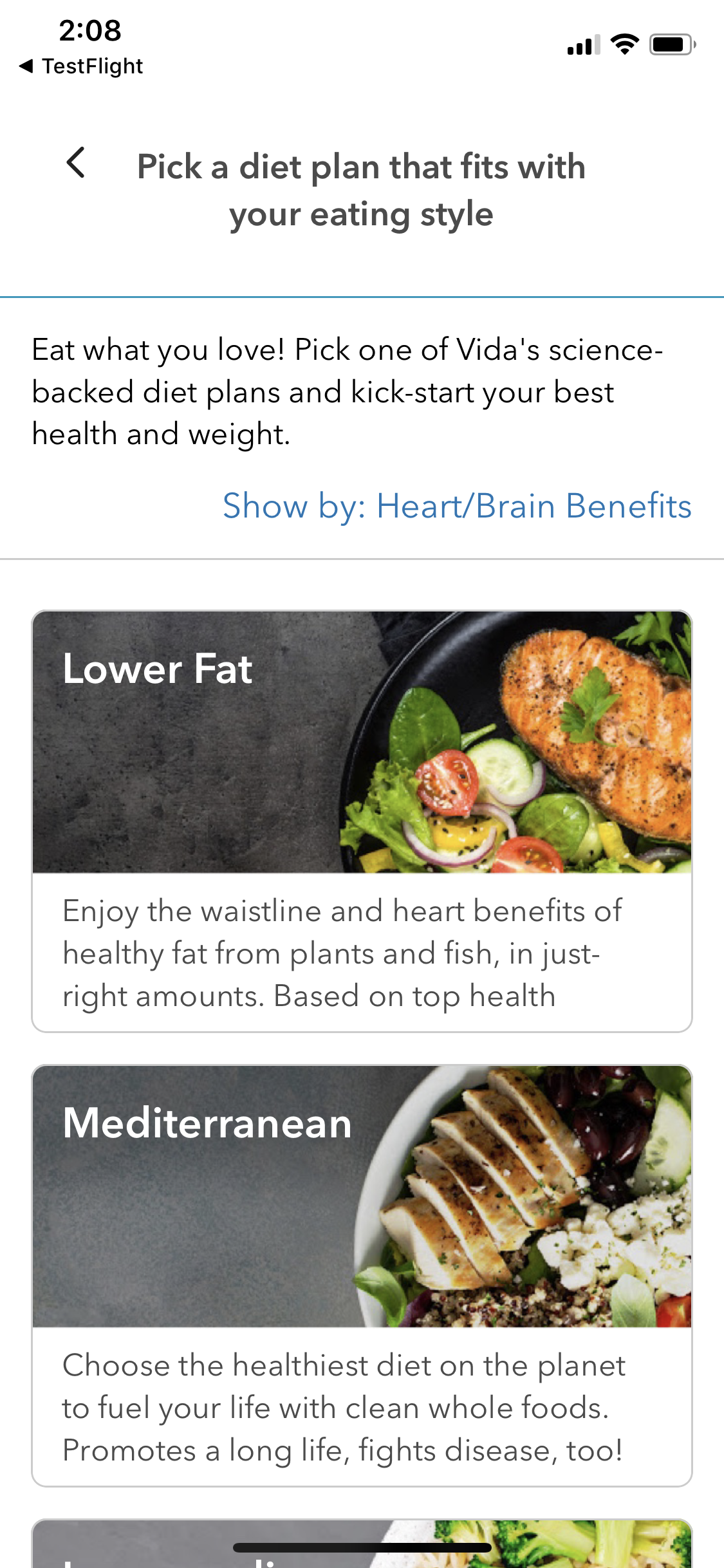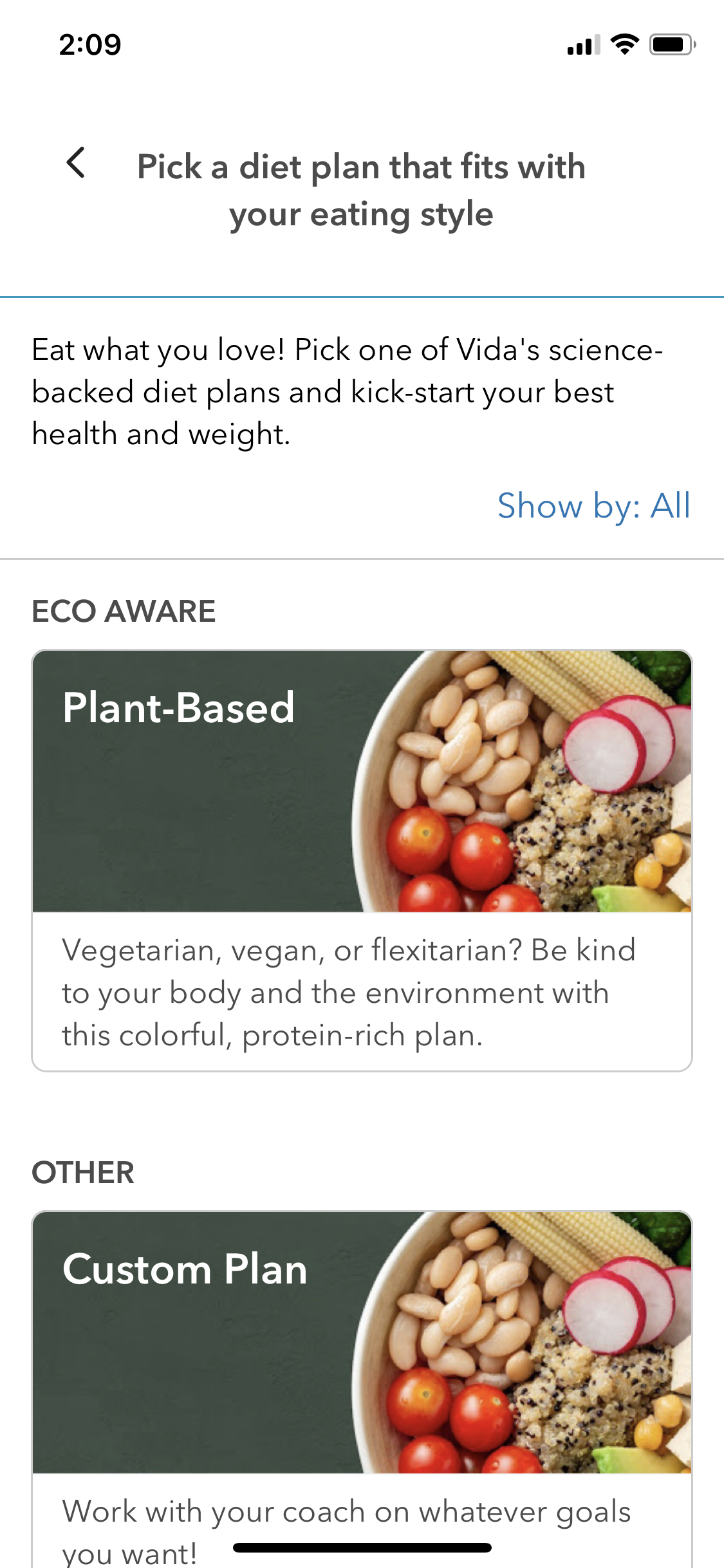 You can toggle up the screen, or select Show by in order to filter out the meal pathways.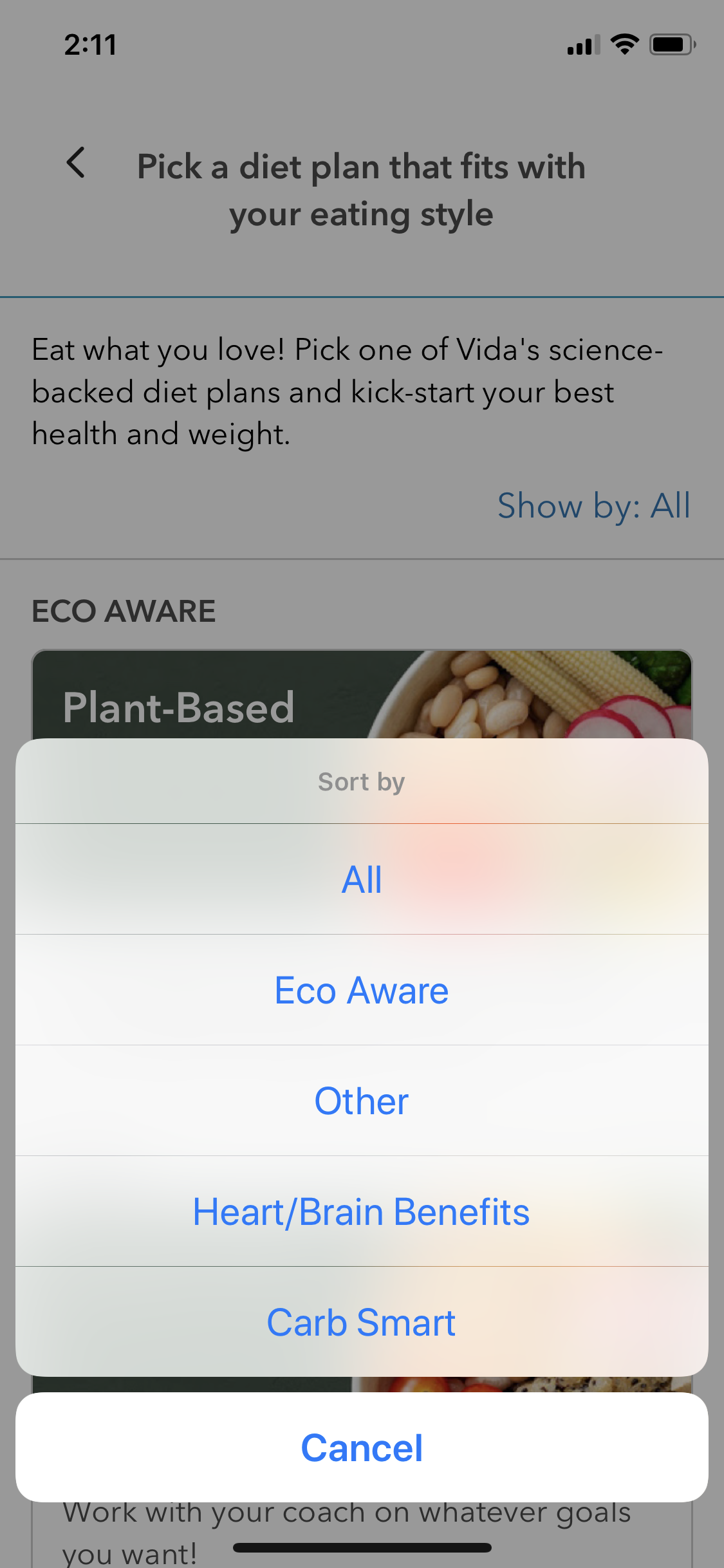 Once you've found a nutrition pathway you believe fit's your eating choices, simply tap on the meal card. Here, you can read more about what benefits each meal plan might have to offer. Once you've found a plan you like, please press Select Pathway.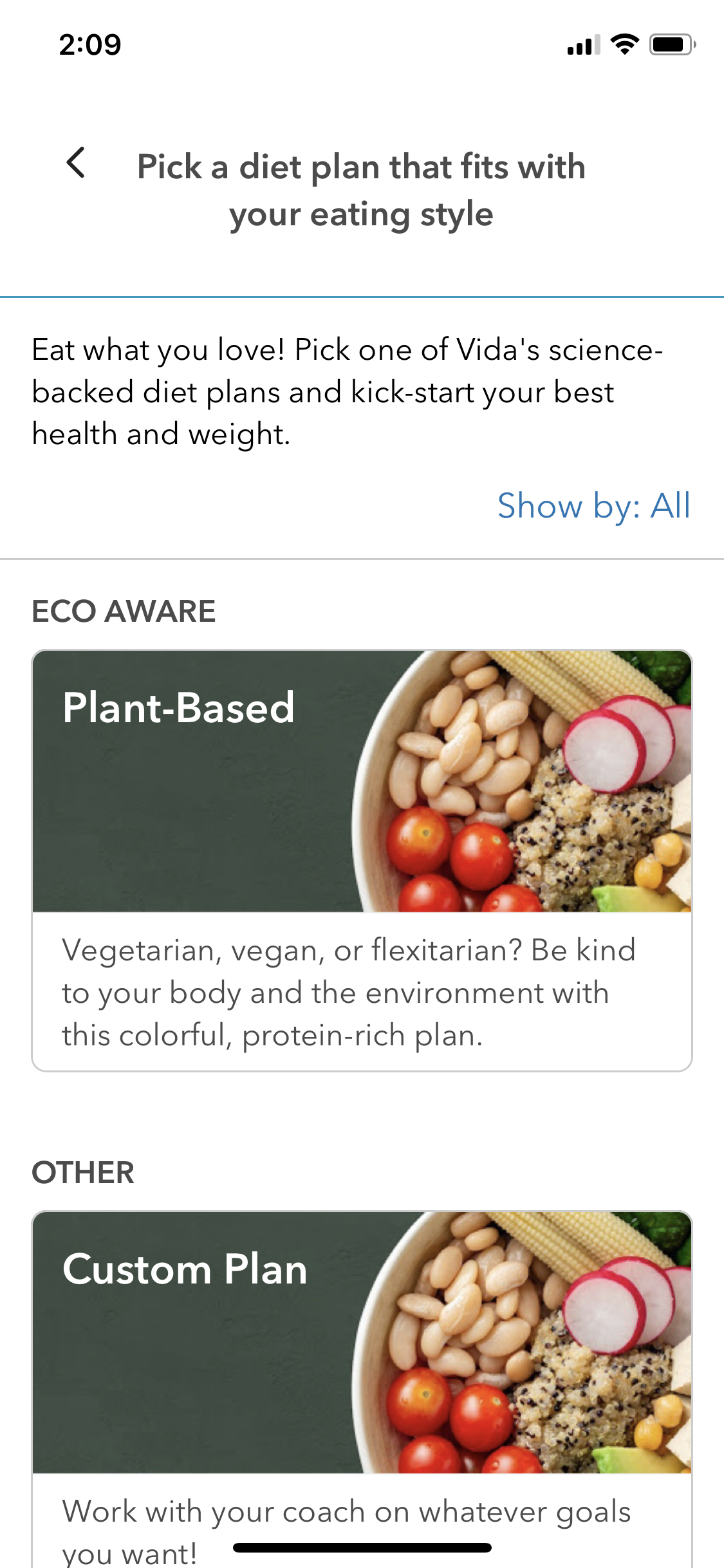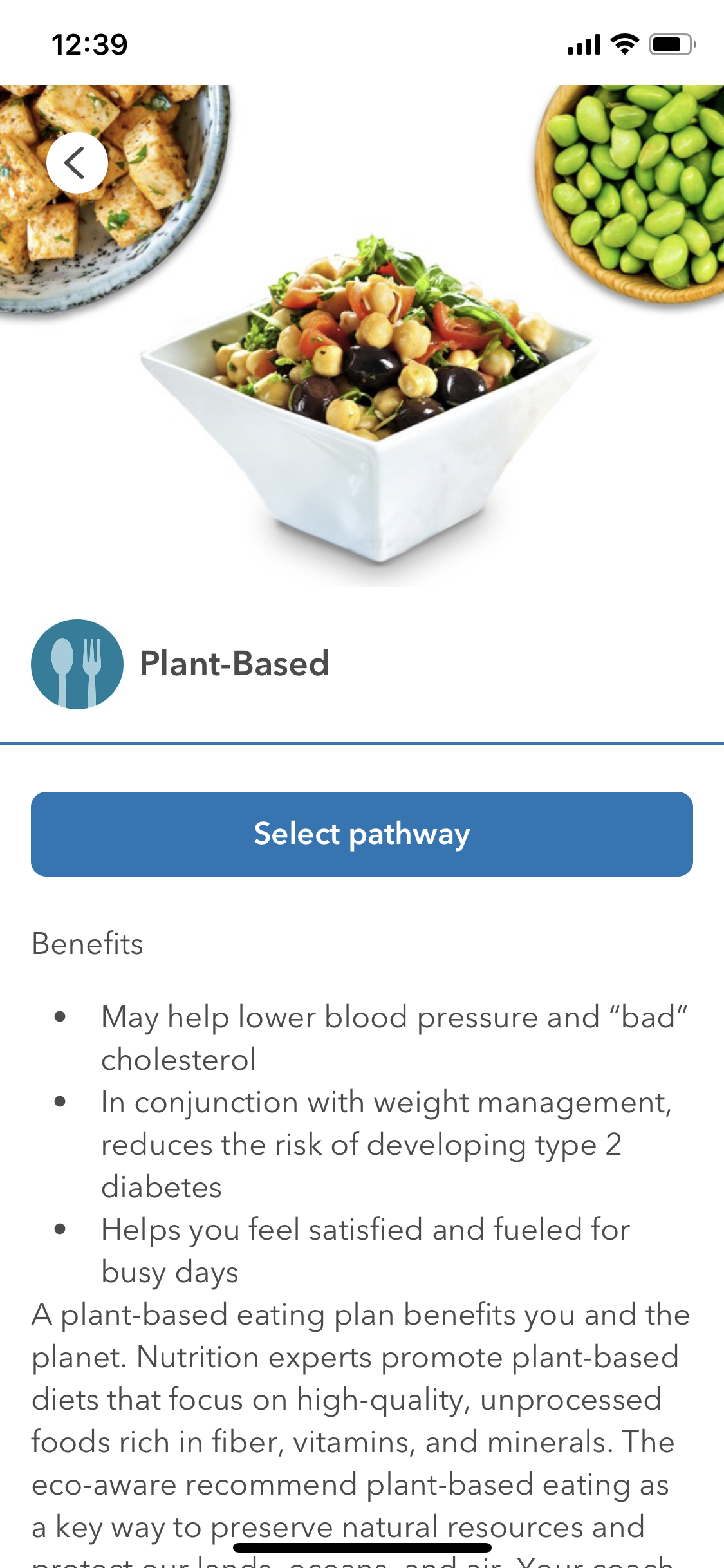 You will be redirected back to the Food Logger. The nutrition pathway you have selected will display on top of your nutrition goals. Once you've finished, select Done located in the top left-hand corner of the screen.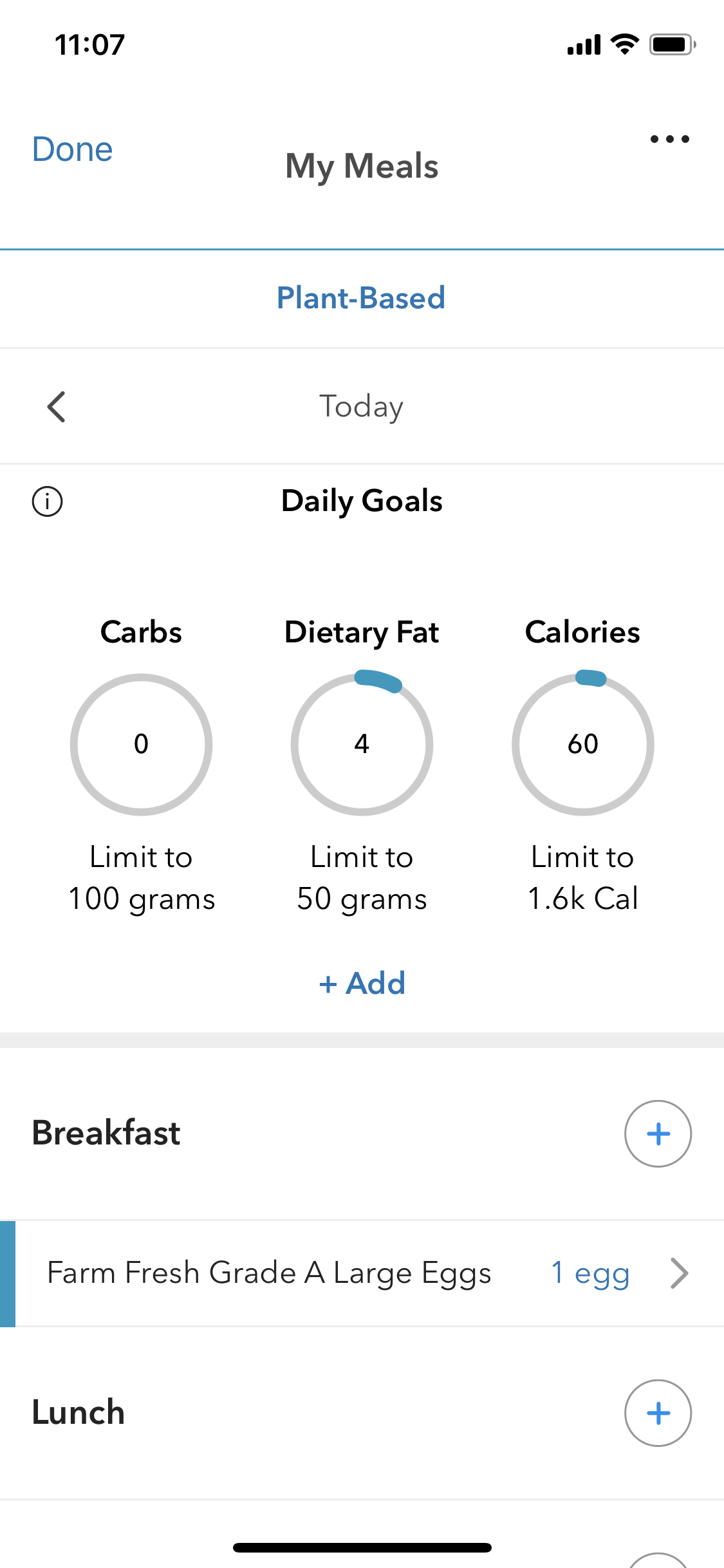 Setting your Nutrition Goals
After you've selected your nutrition pathway, it's time to start setting your goals. Creating goals in the Food Logger is a great way to keep track of information like calories, sugar, or carbs so you can make sure you are always in line with your personal food goals.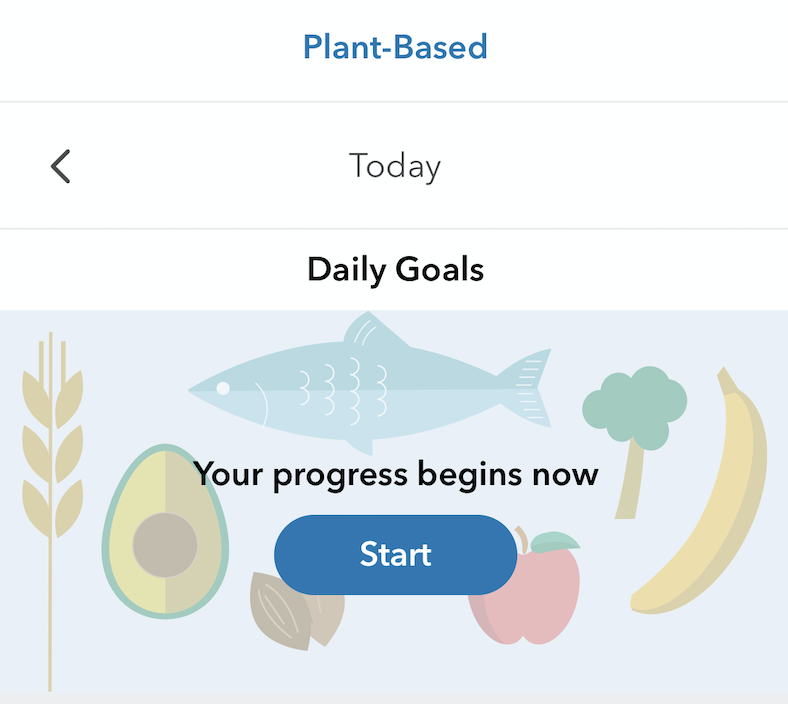 To Begin, press Start in the Food Logger. From this page, you can choose the information you would like to track and set it up as a weekly goal. Please see the following article for more help on Setting Goals.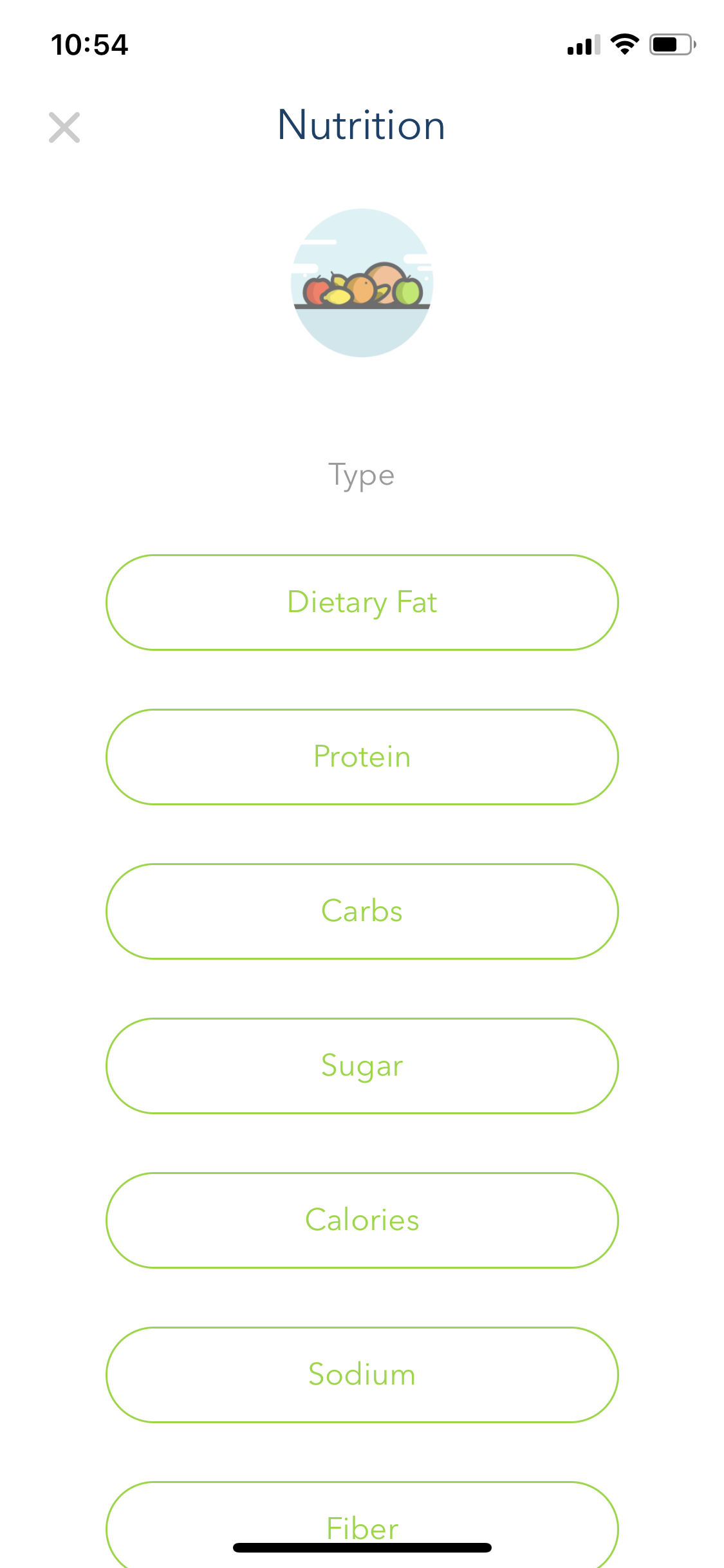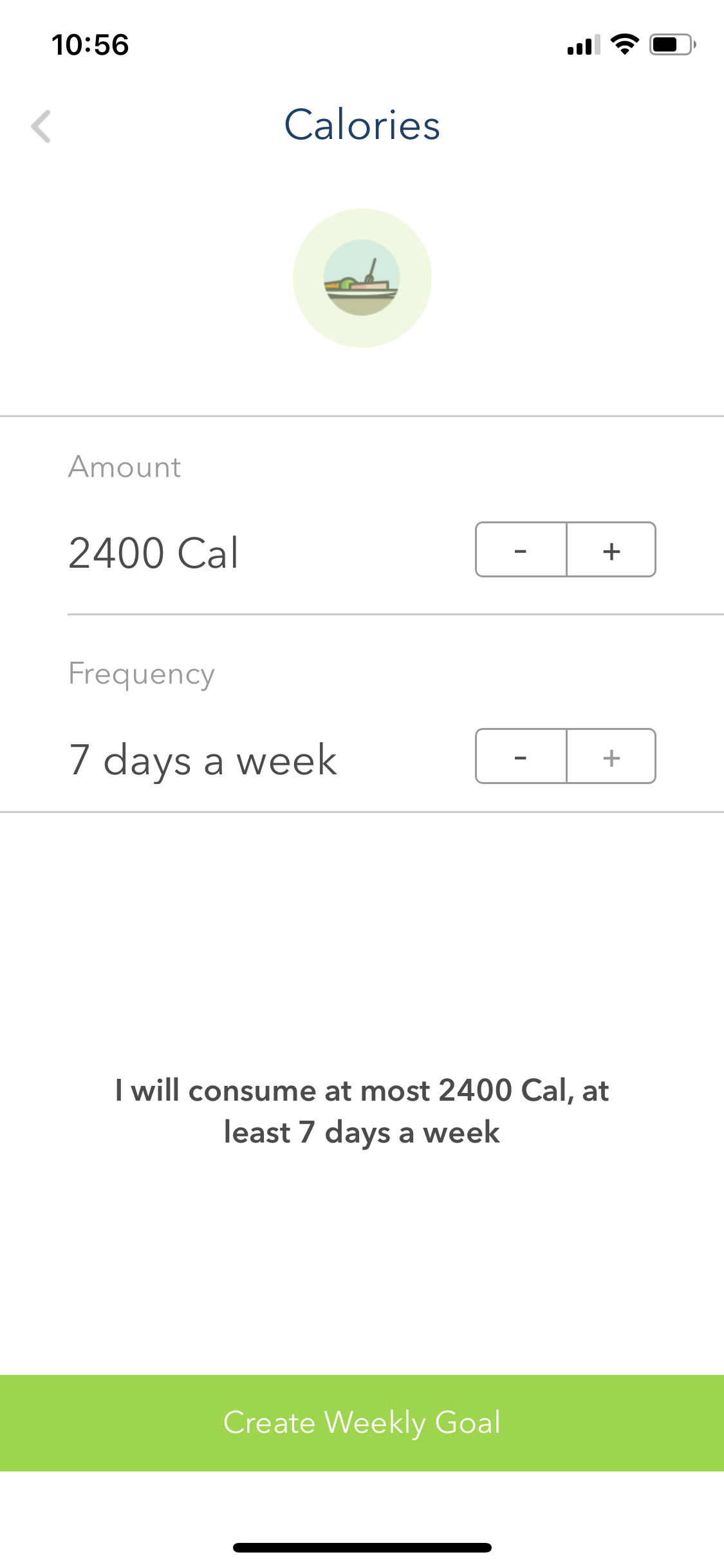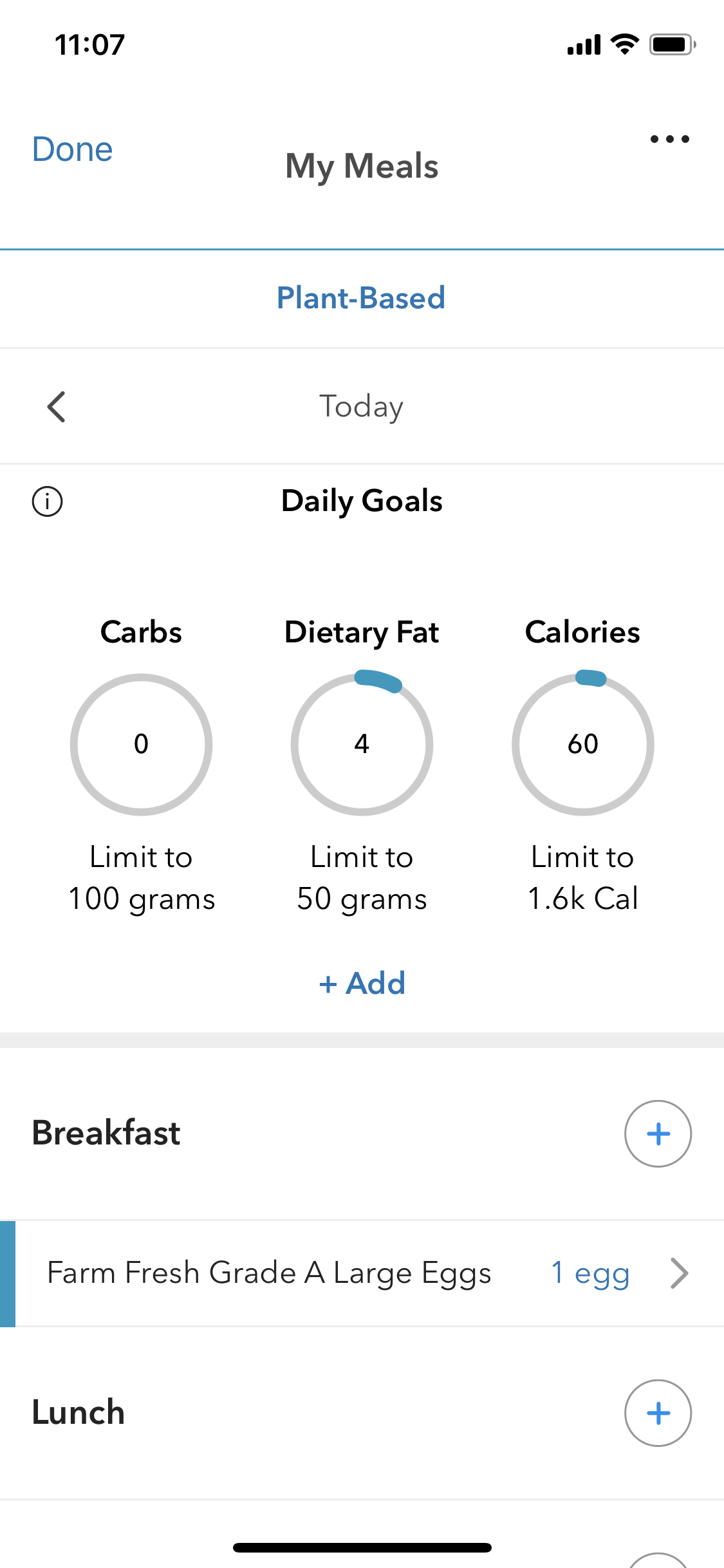 Please feel free to add as many of the macronutrients goals as you'd like. Once you start logging your meals, you'll see this data populate under these food goals!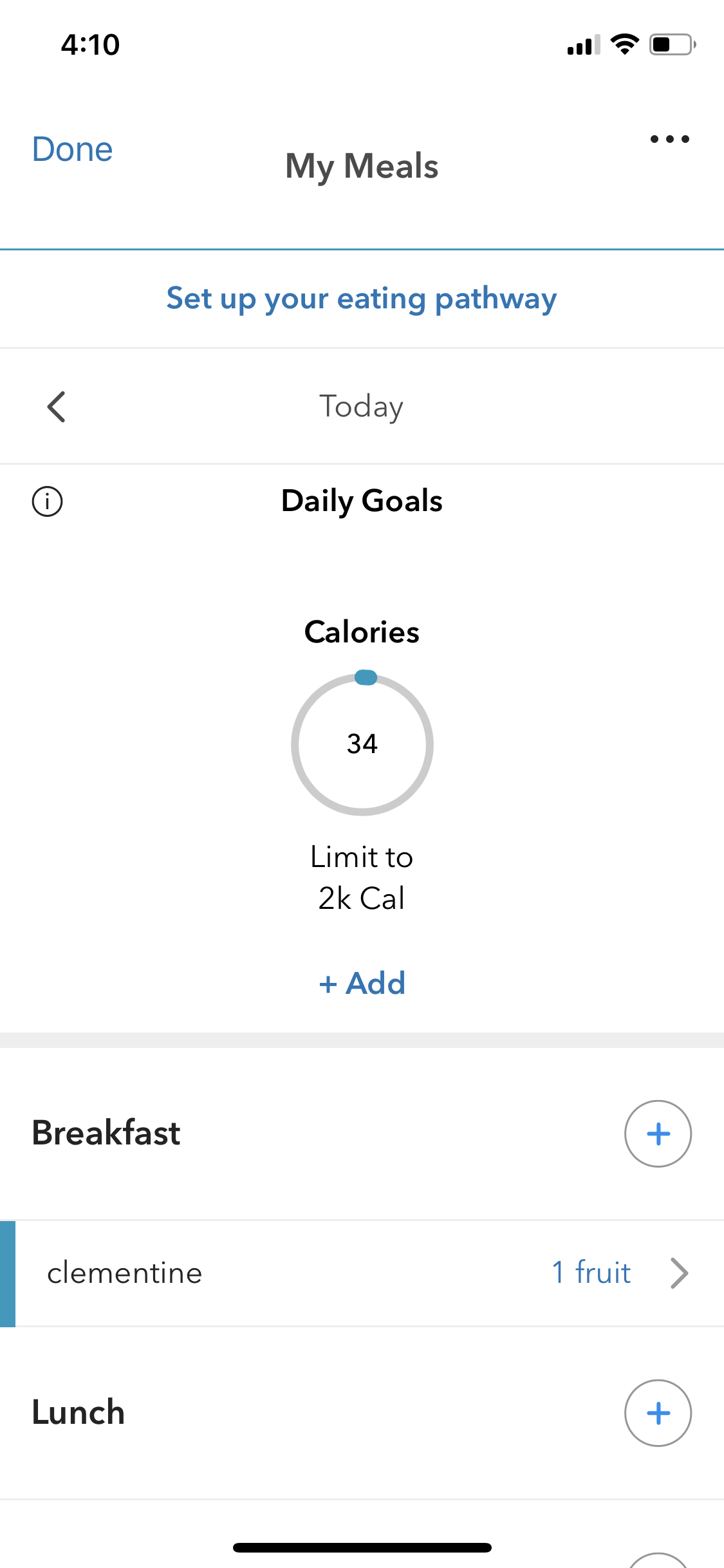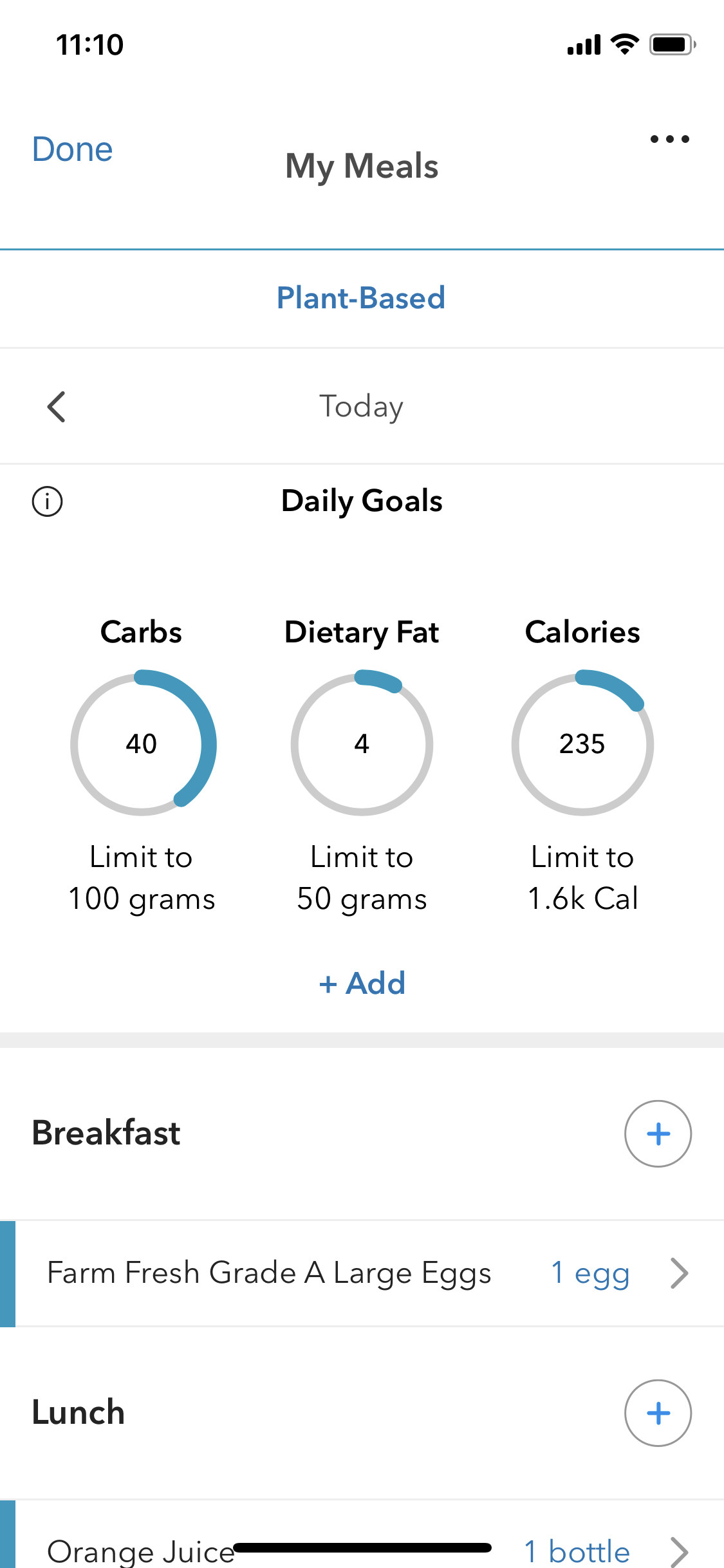 Don't forget, you can always click into the meal items themselves, and see the nutritional information specifically for that meal.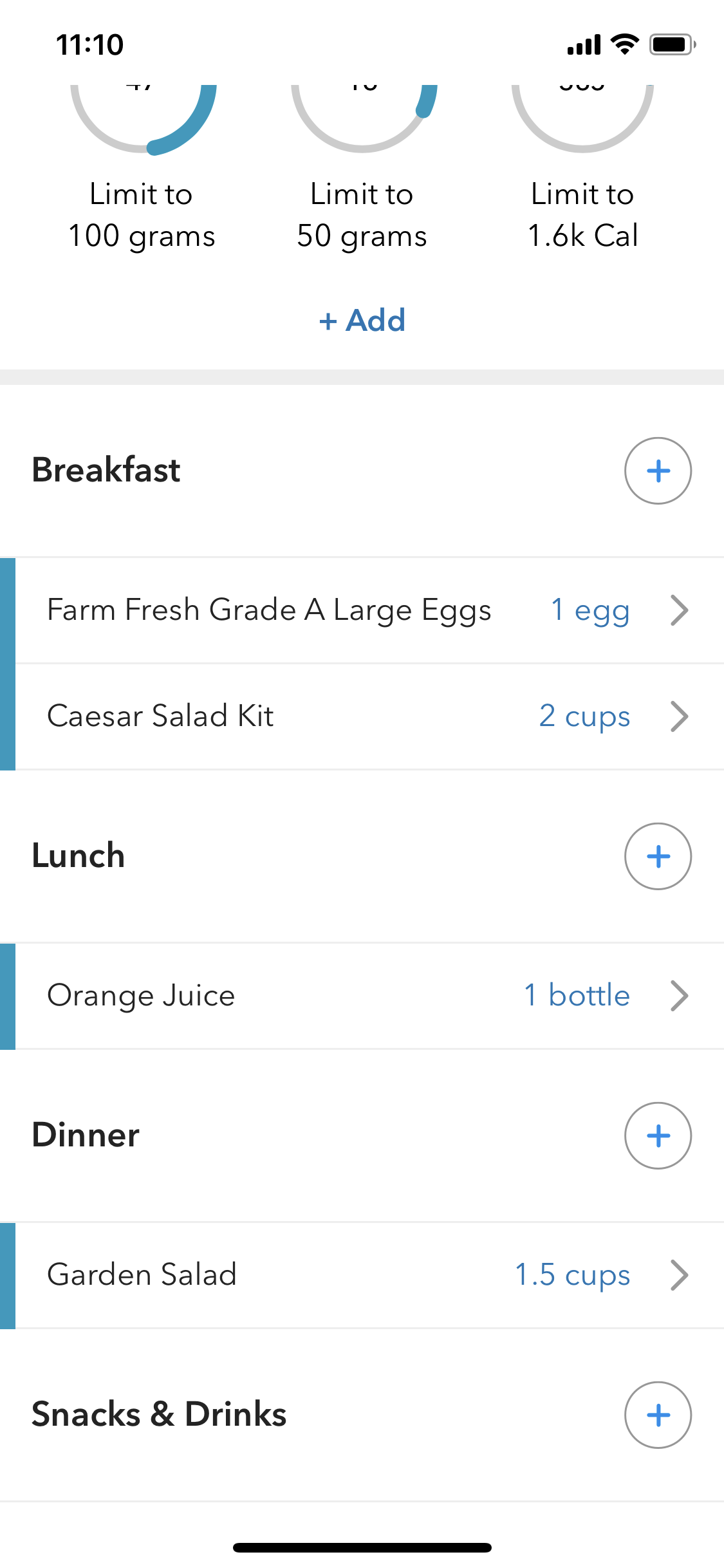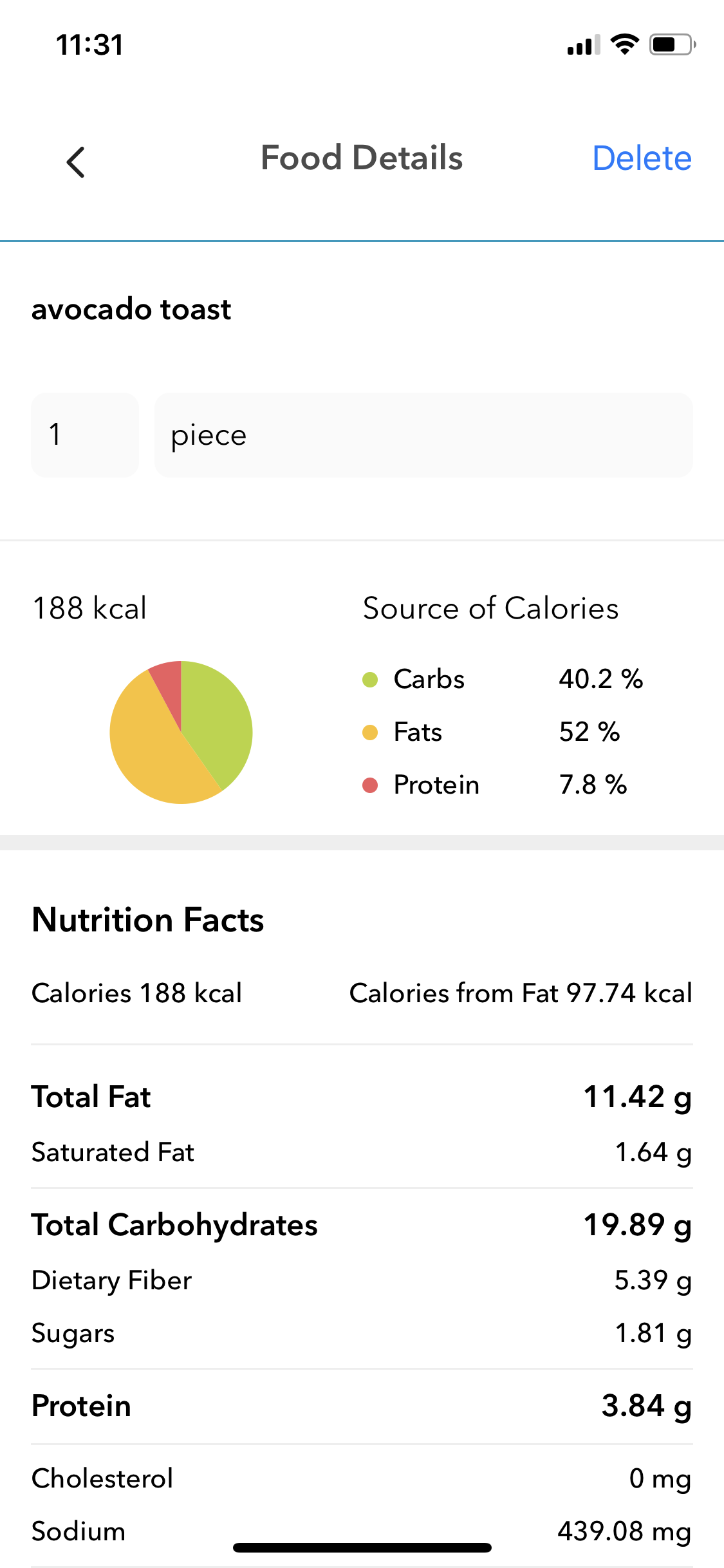 If you have any issues, please contact our support team at support@vida.com