Welcome to Your Goals!
Settings goals in the Vida app allows you to track your progress, and helps informs your coach how your wellness plan is going.
Quick Links
Setting a Main Program Goal
Start by opening the Home tab. Then scroll down until you see the "Trackers" section. To add or edit a Track, tap on the "Edit Goals" tab.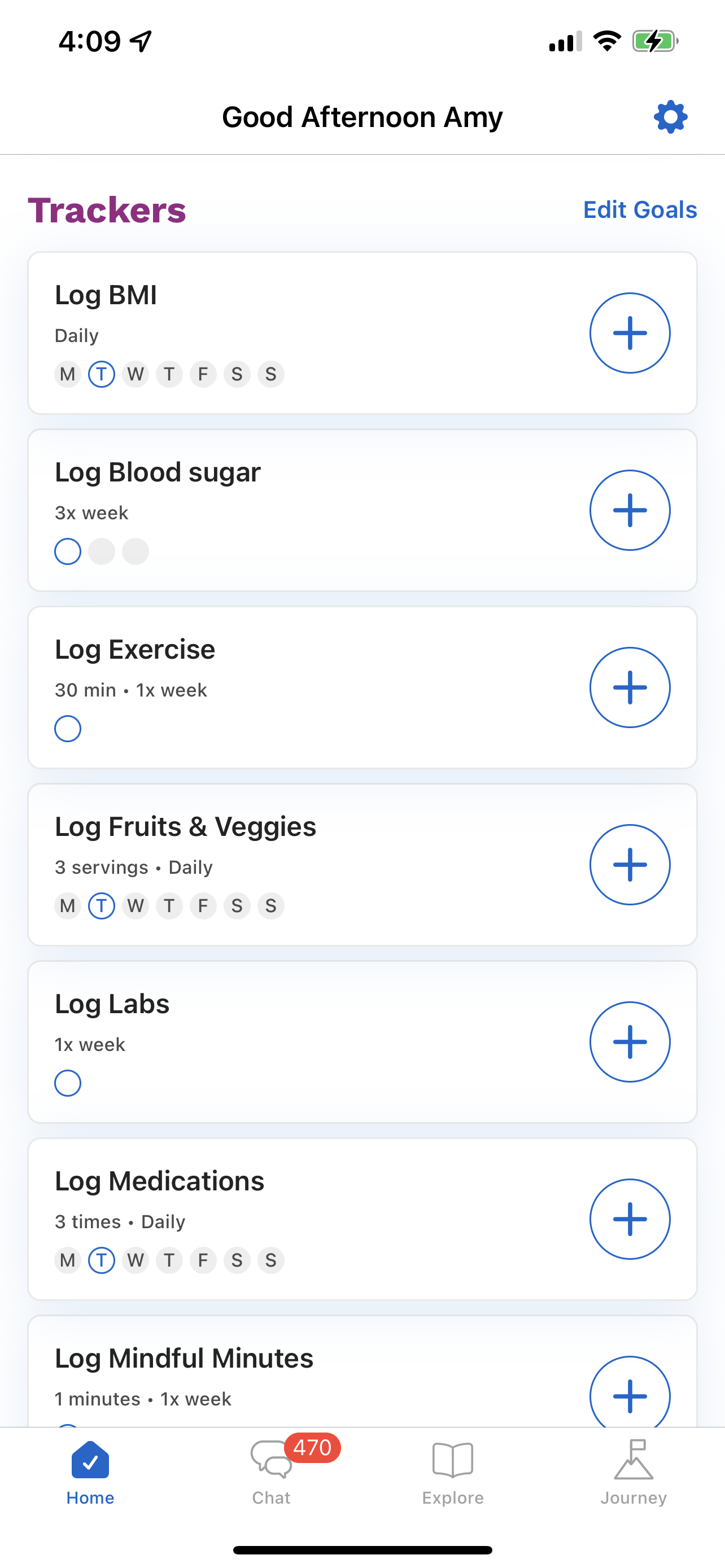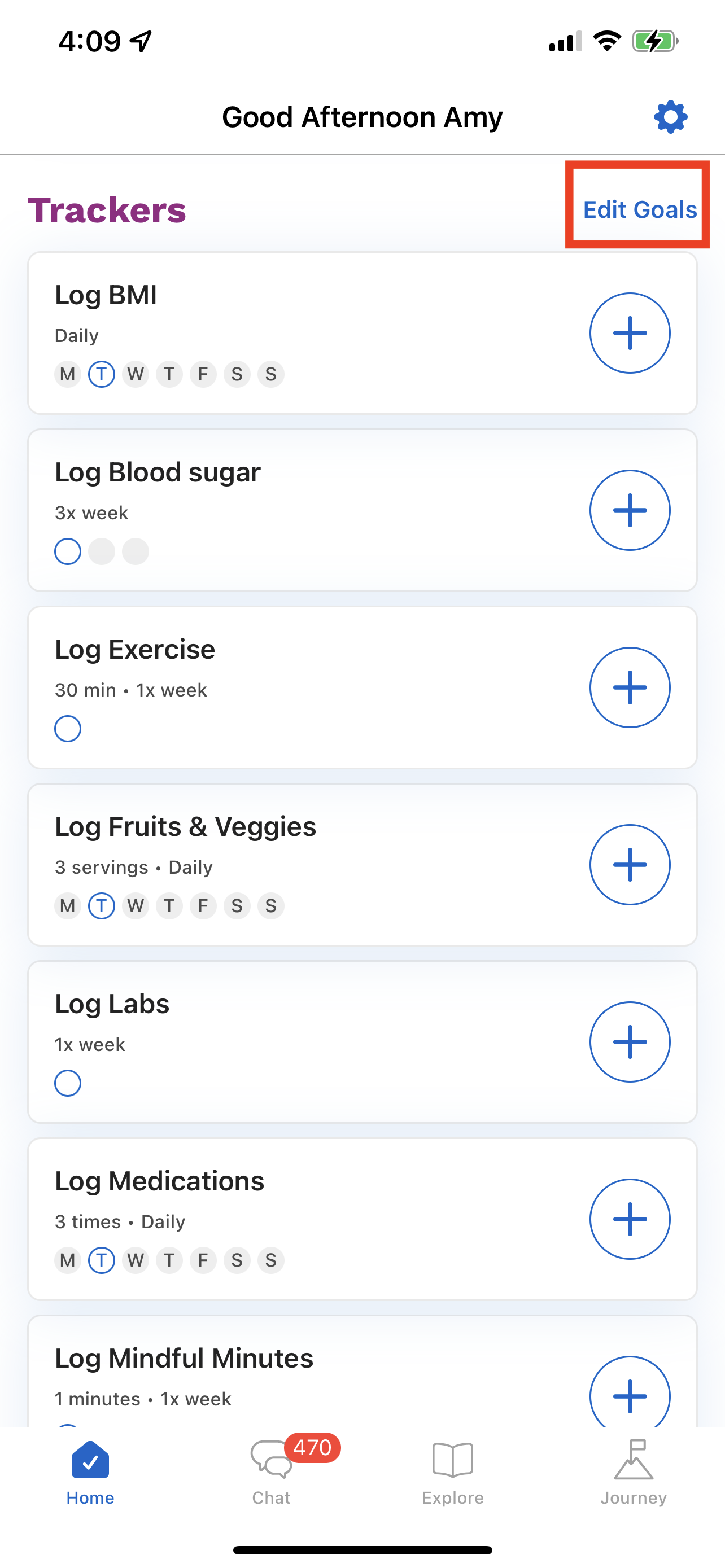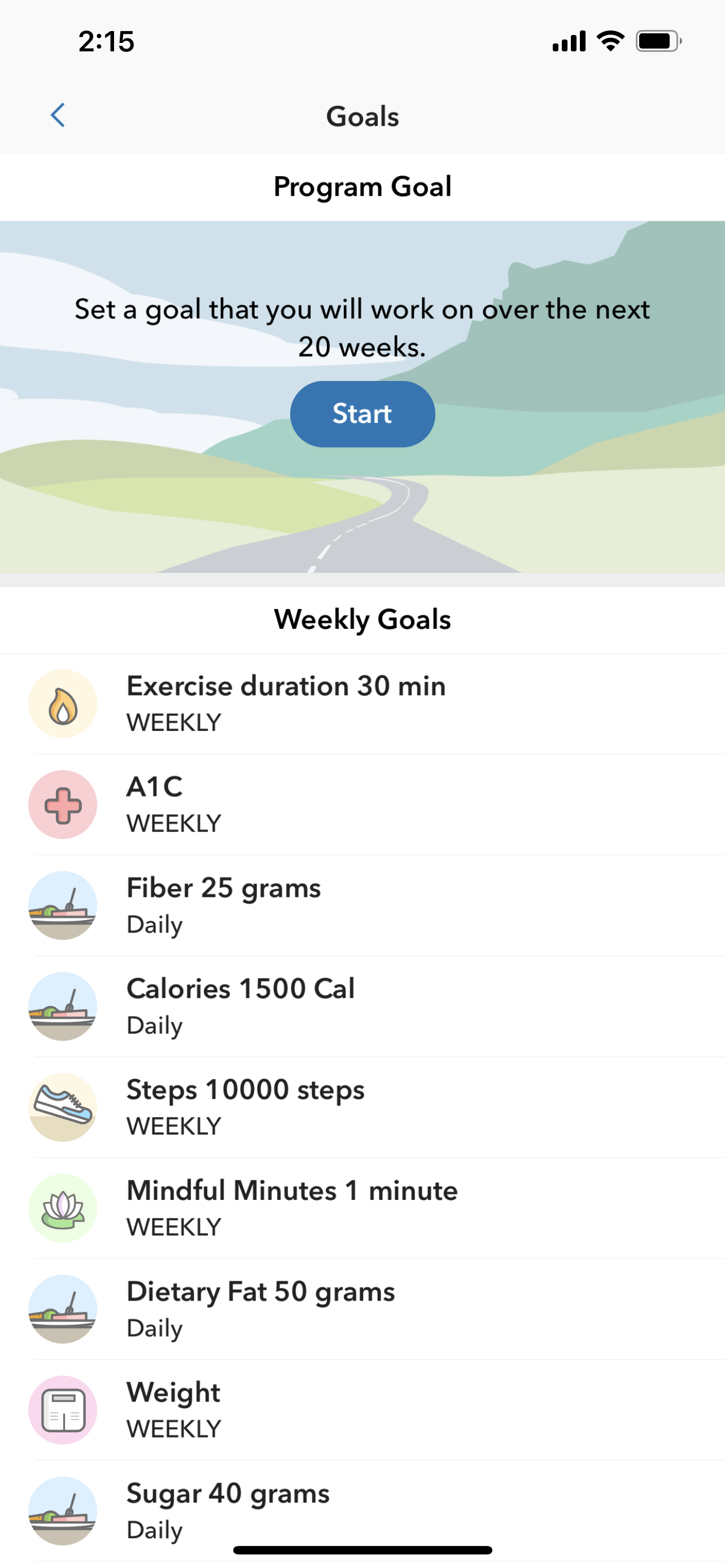 To set the main program goal, simply click on the blue Start button.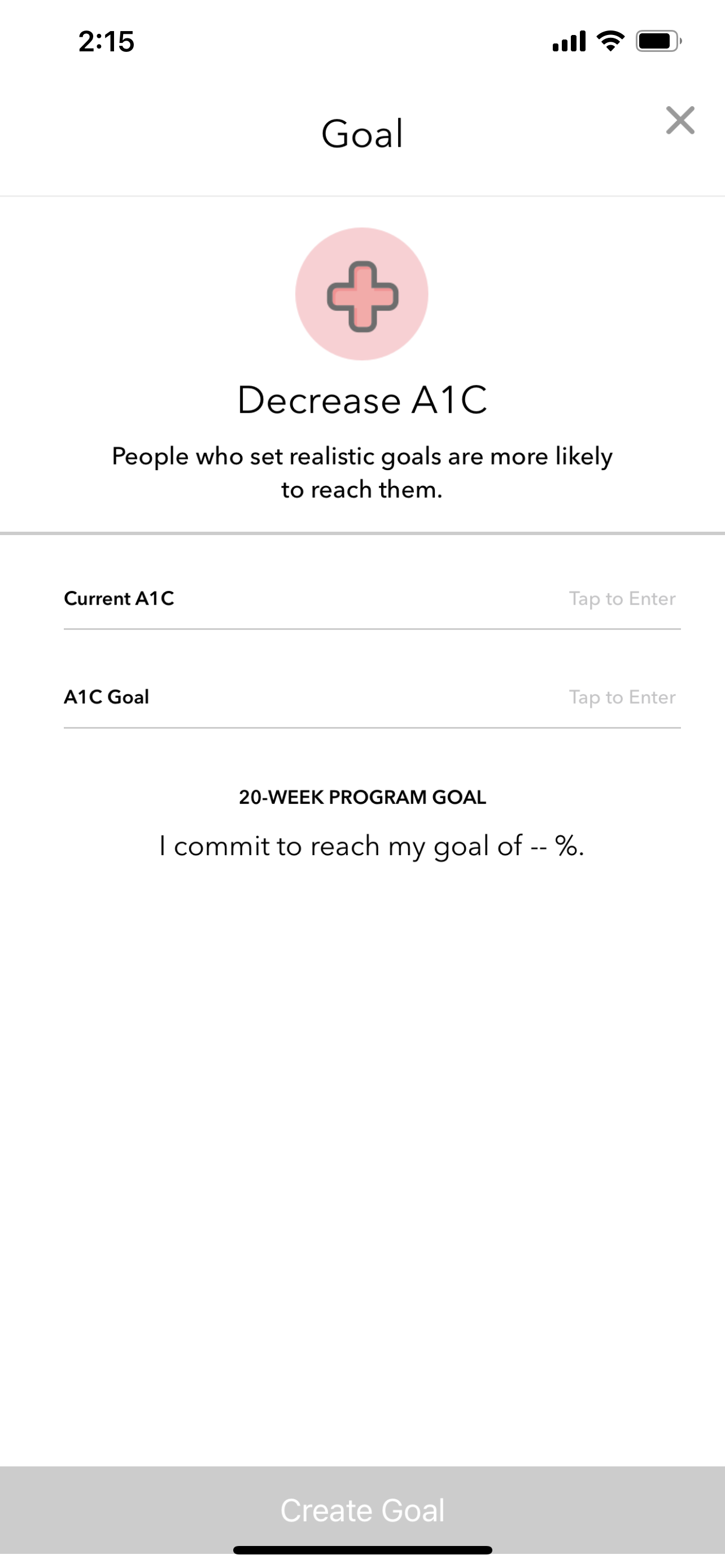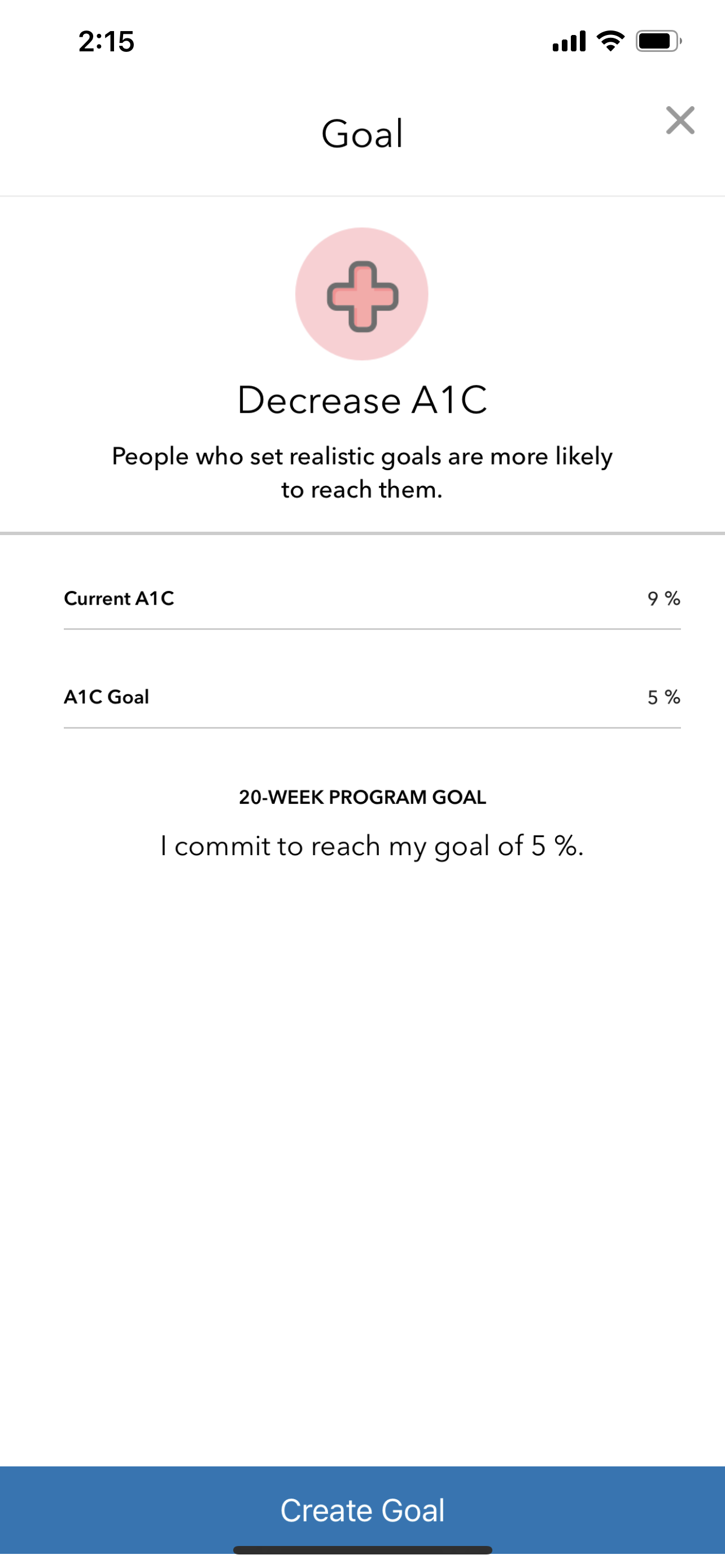 This will bring up the current main program goal. Once you have inputted your goals, click on Create Goal on the bottom of the screen.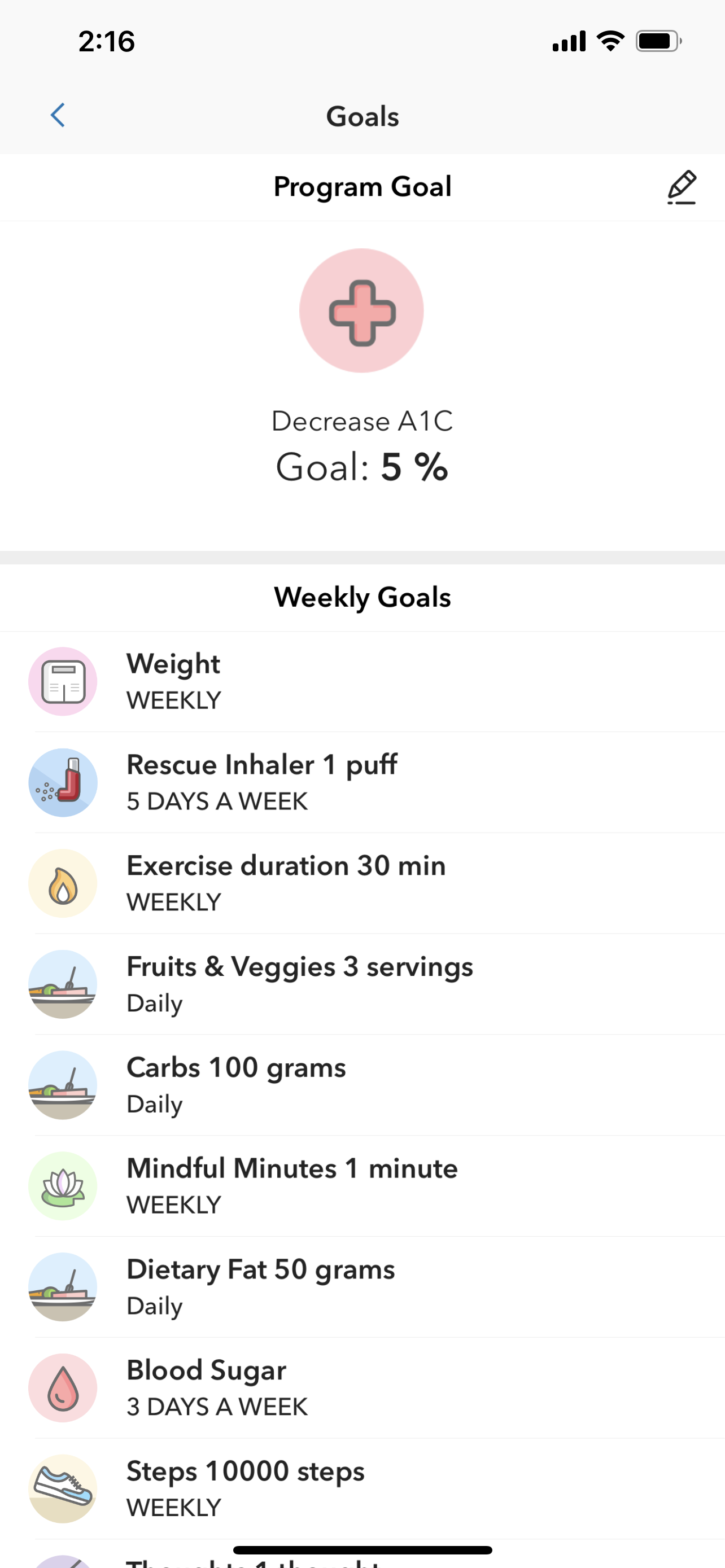 Congratulations, you have now created a main program goal!
If you do not like the suggested main program goal please contact your coach in the chat tab.
Setting Weekly Goals
There are 8 different goal categories you can choose to track:
Category
Type
Activity & Sleep

Steps
Exercise Sessions
Sleep Duration
Exercise Duration

Balancing Thoughts
Blood Tests
Body Measurements

Resting Heart Rate
Body Fat %
Systolic BP (Top)
Weight
Waist Measurement

Emotional States

Anxiety Episodes
Socialization
Mastery
Mood
Hunger
Relaxation Duration
Stress Level
Craving Level
Energy Level
Mindful Minutes
Nausea
Pain

Nutrition

Carbs
Dietary Fat
Fiber
Protein
Calories
Sodium
Sugar

Other

Cigarettes
Water
Fruits & Veggies

Respiratory

Rescue Inhaler
Controller Inhaler Puffs
To set a weekly goal
Open the Home tab located at the bottom left-hand corner. Next, scroll down to the "Trackers" tab and tap on "Edit Goals".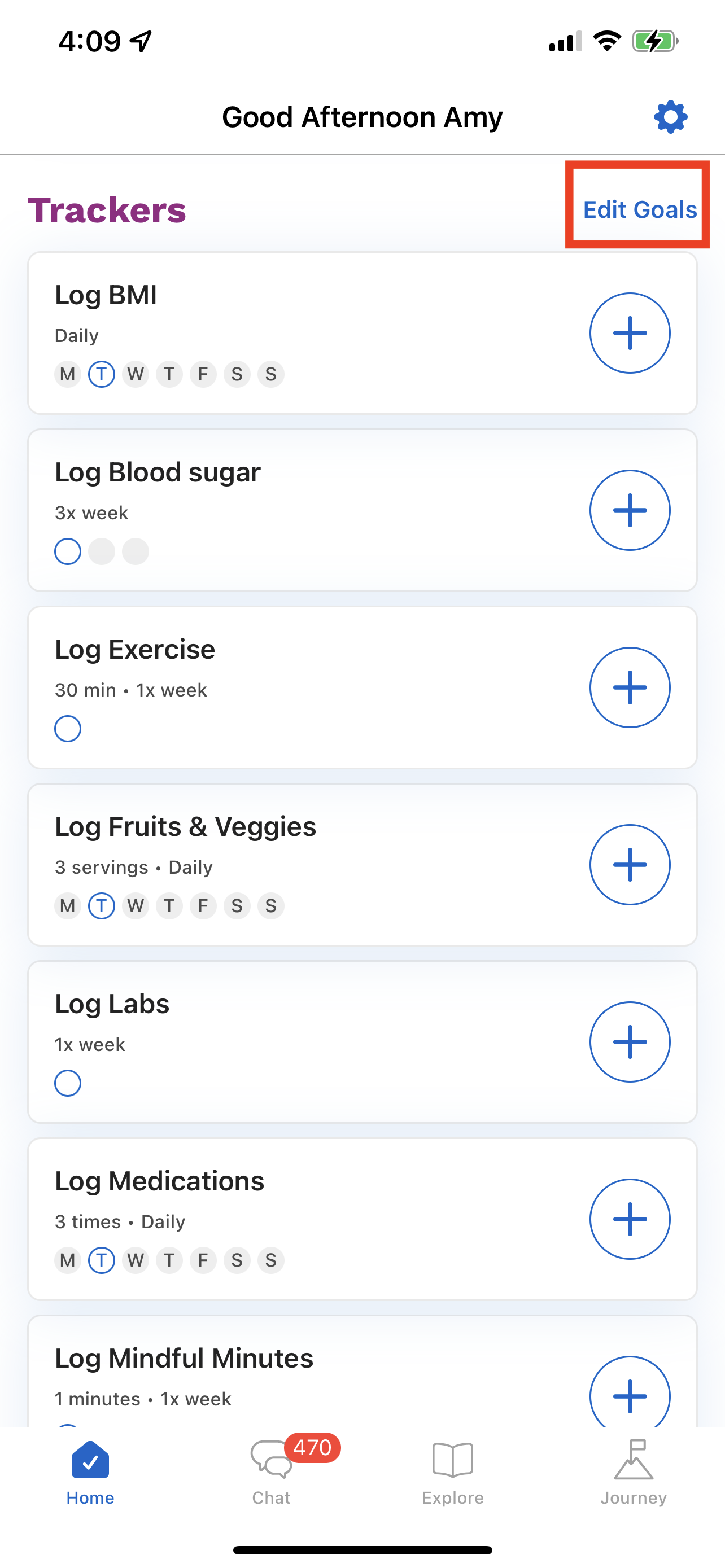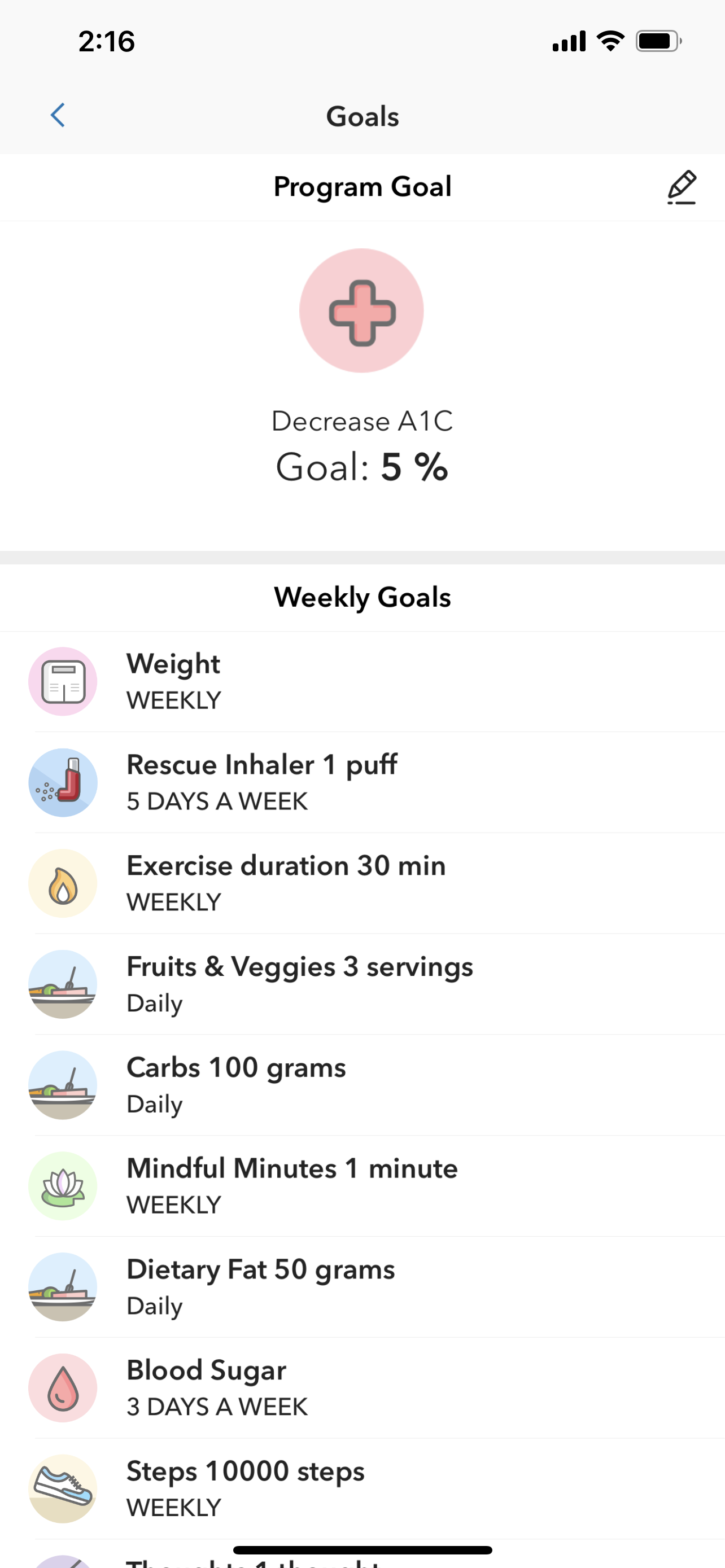 This is your Goals Tab. Here, you can create weekly goals.
For iOS Devices:
This will appear as + Add More Weekly Goal located in the middle of the screen.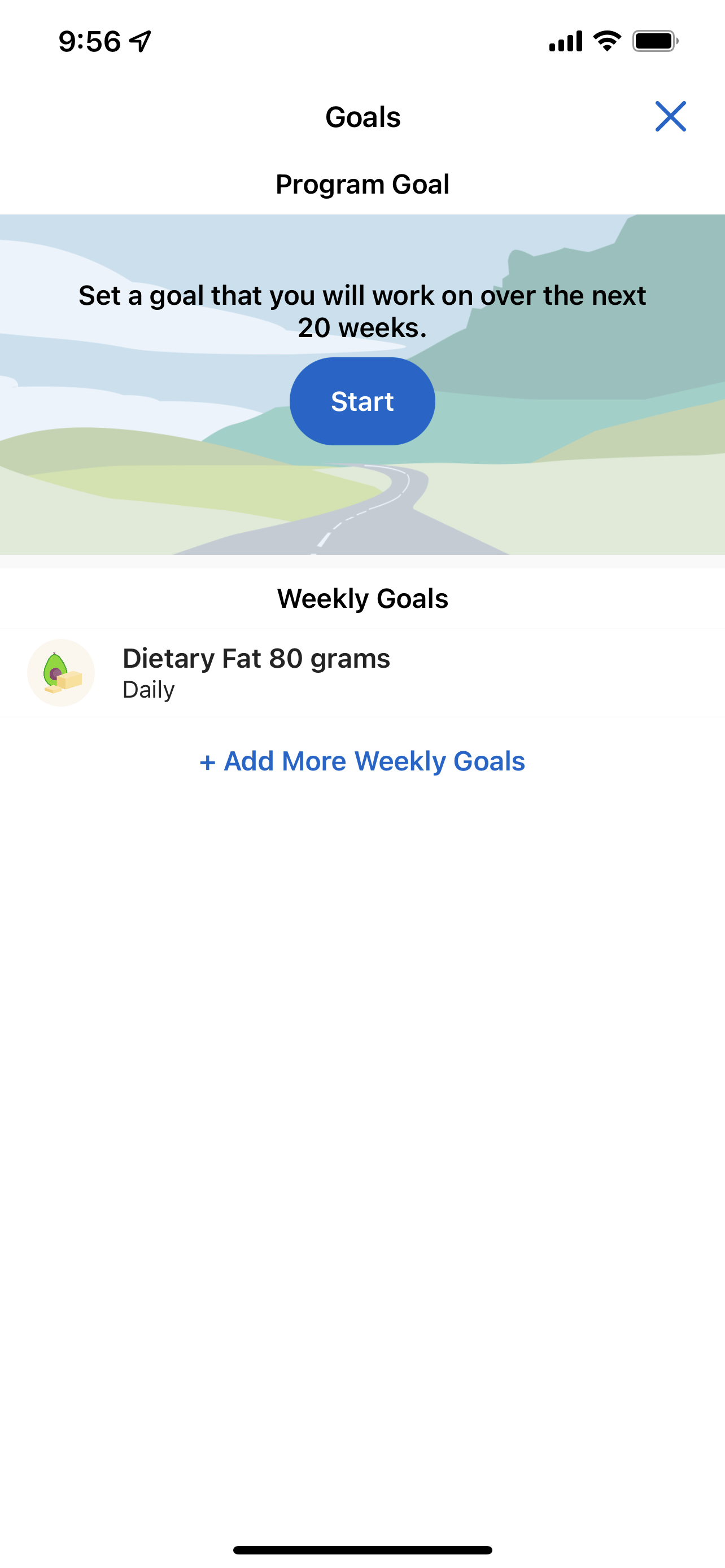 8 different categories will appear in the middle of the screen. Simply select 1 of these categories, and you will be taken to a new page opening up different trackers within that category. Then select 1 of those trackers.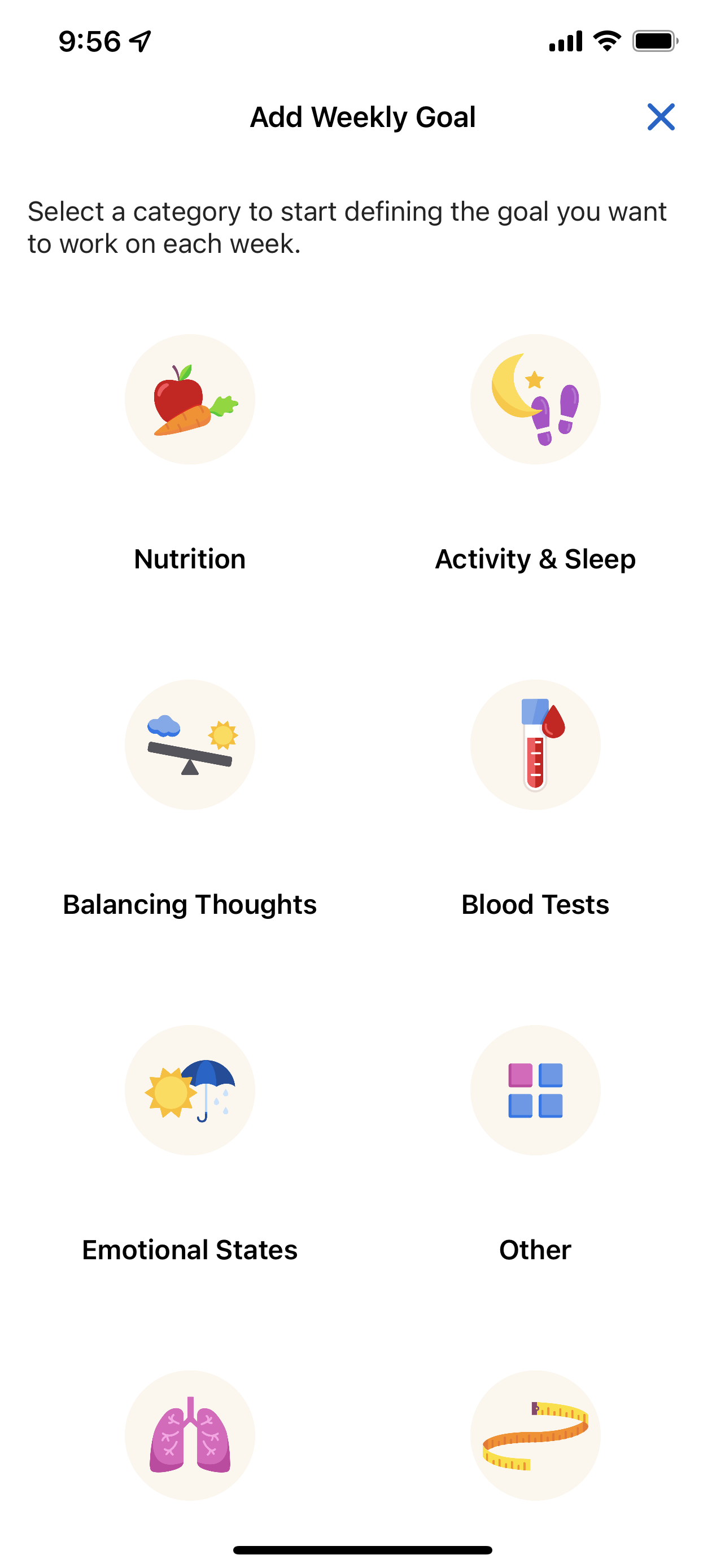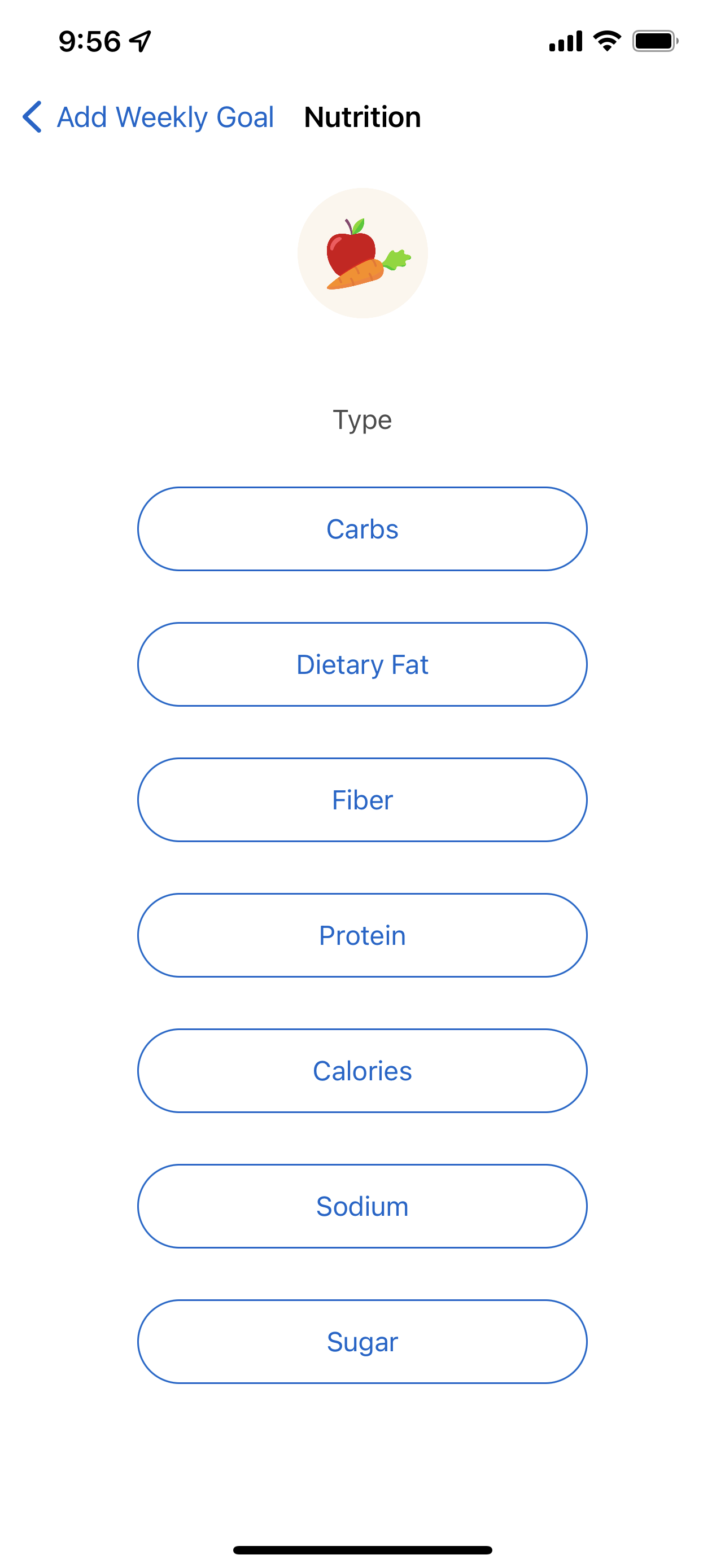 Here you can modify how many times a week you'd like to keep track of, and the amount you would like to keep track of. Once you're done, simply press Create Weekly Goal located at the bottom of the screen.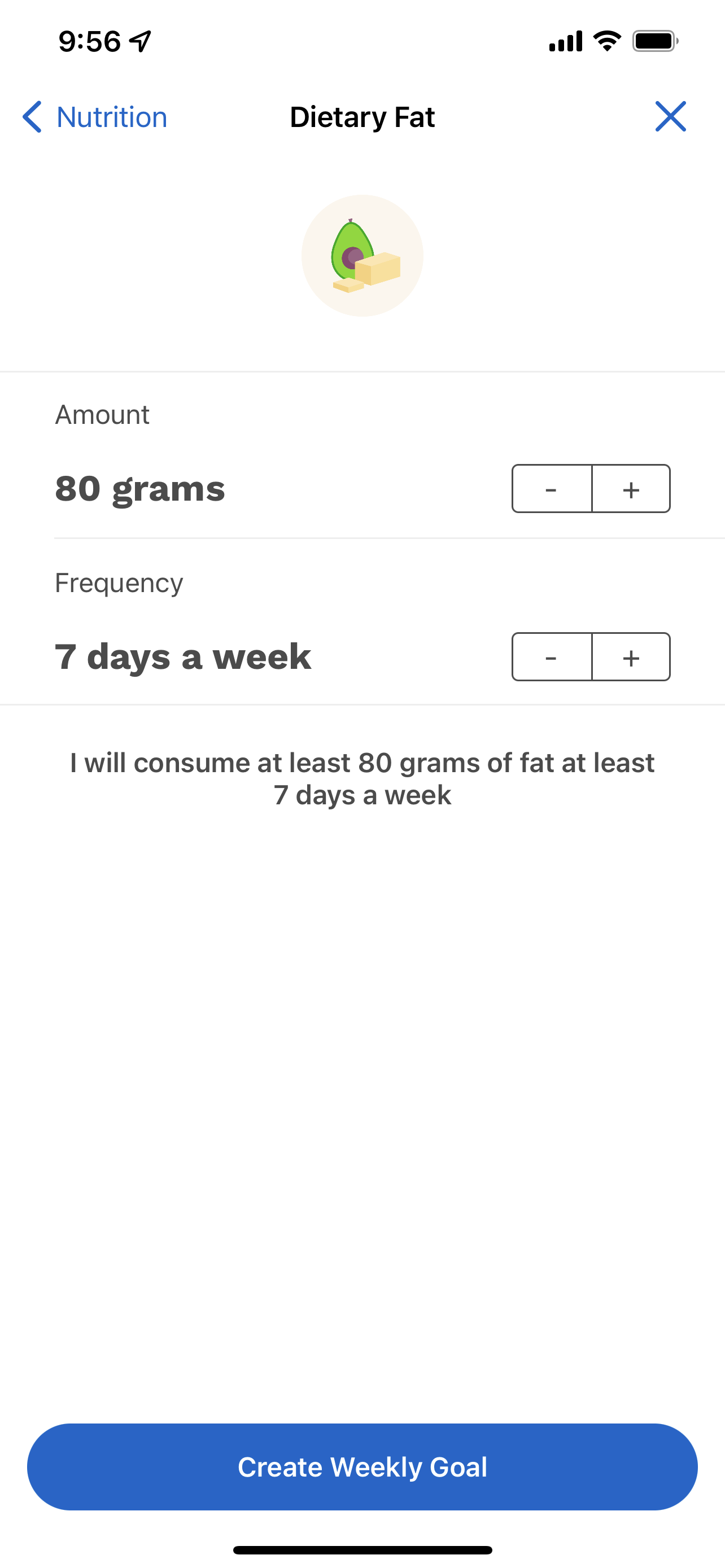 You will be taken back to your weekly goal page. Look! You have a new goal! To return back to the Home tab, simply press the x icon located at the top right corner of the screen. You will see your new tracker!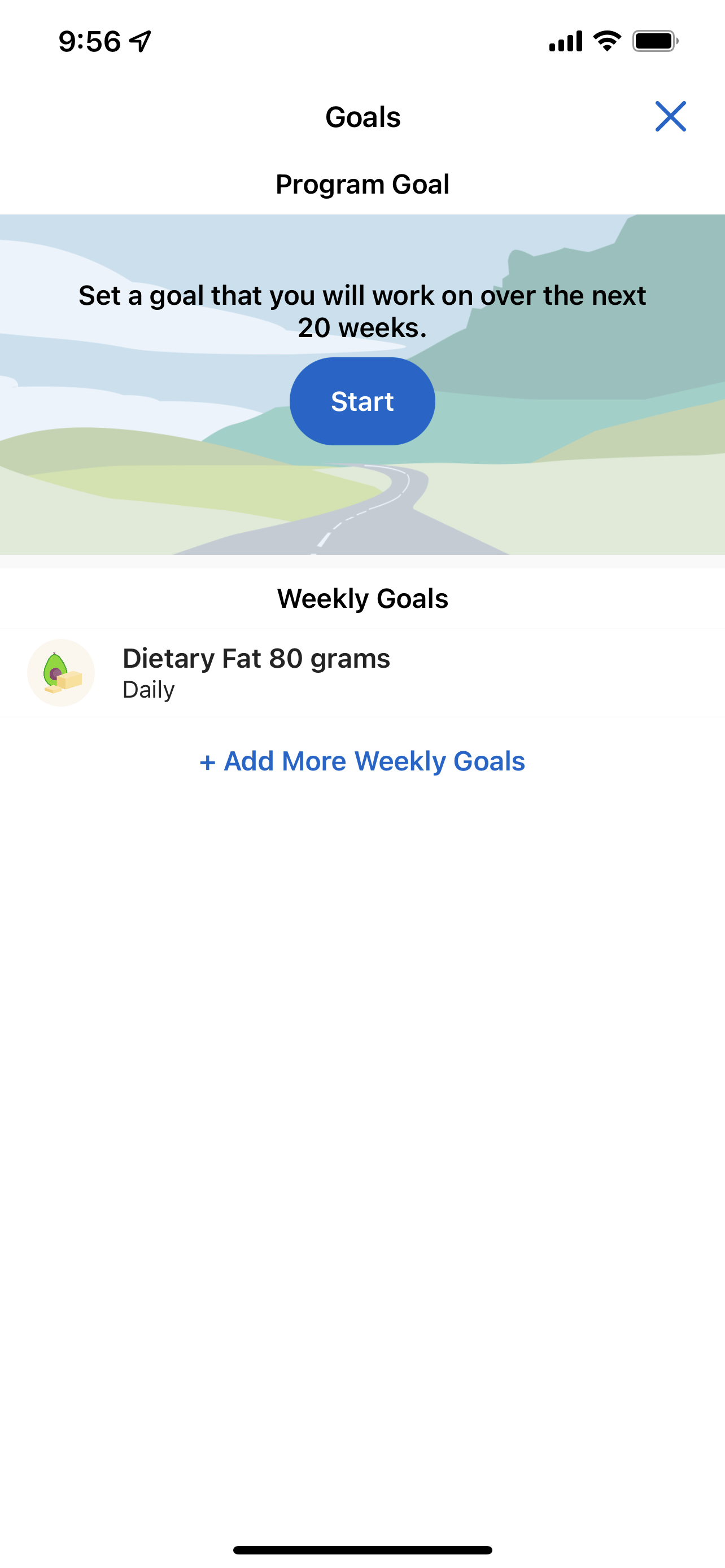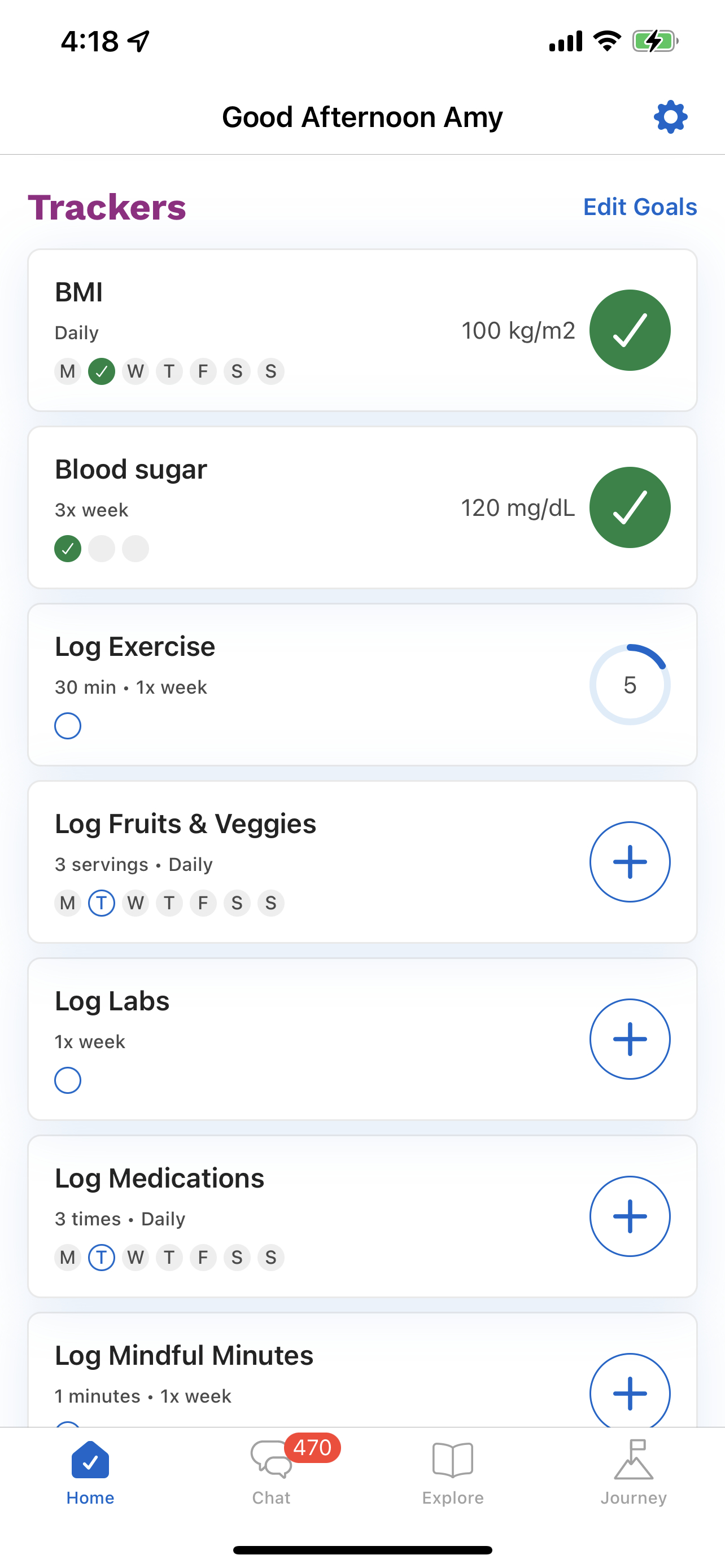 For Android Devices:
In the Trackers section on your home screen, tap Edit Goals.
Tap the + to bring up the category list of things you can track as a goal.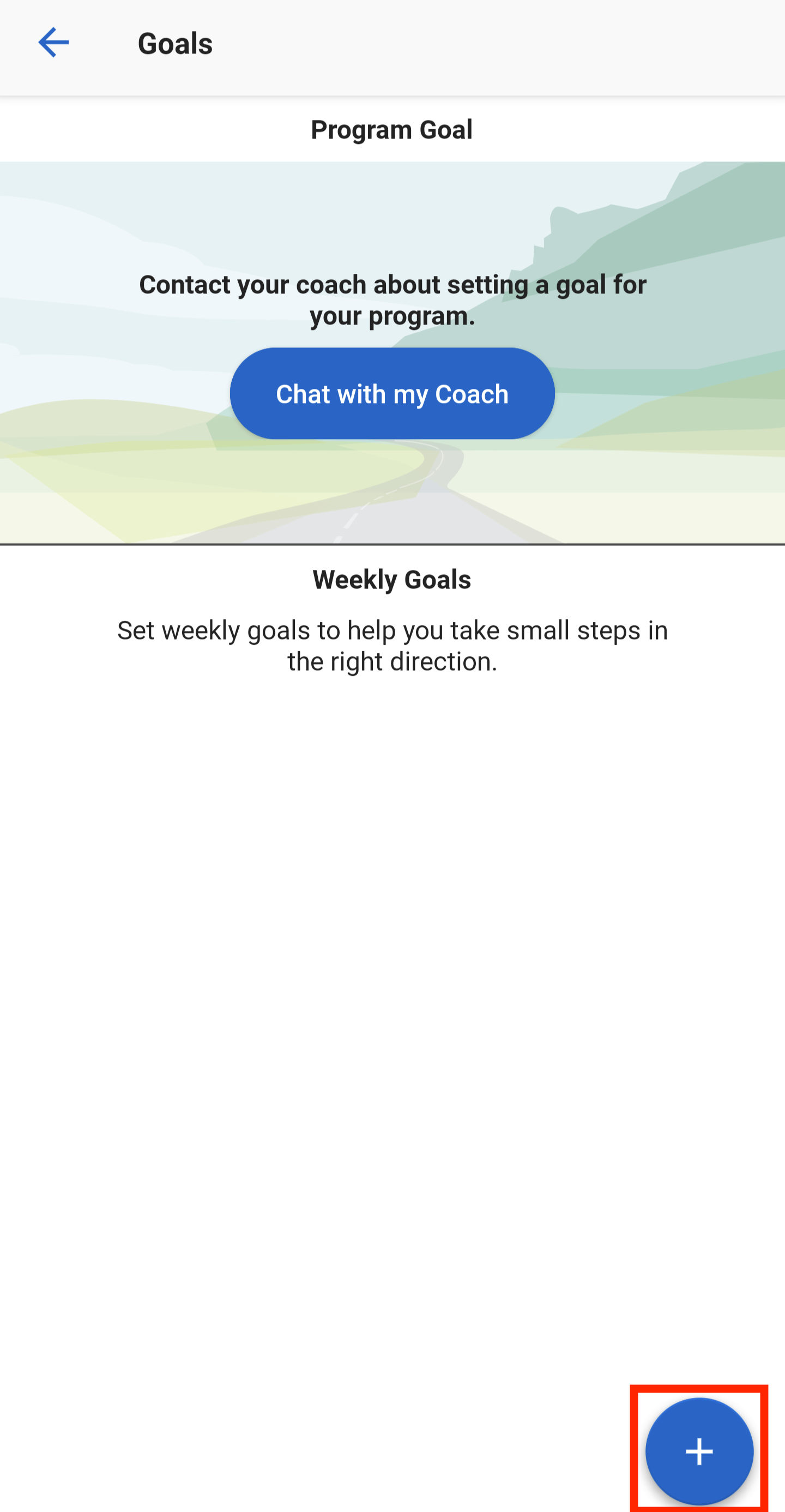 Tap the category of choice, then tap to select the goal type.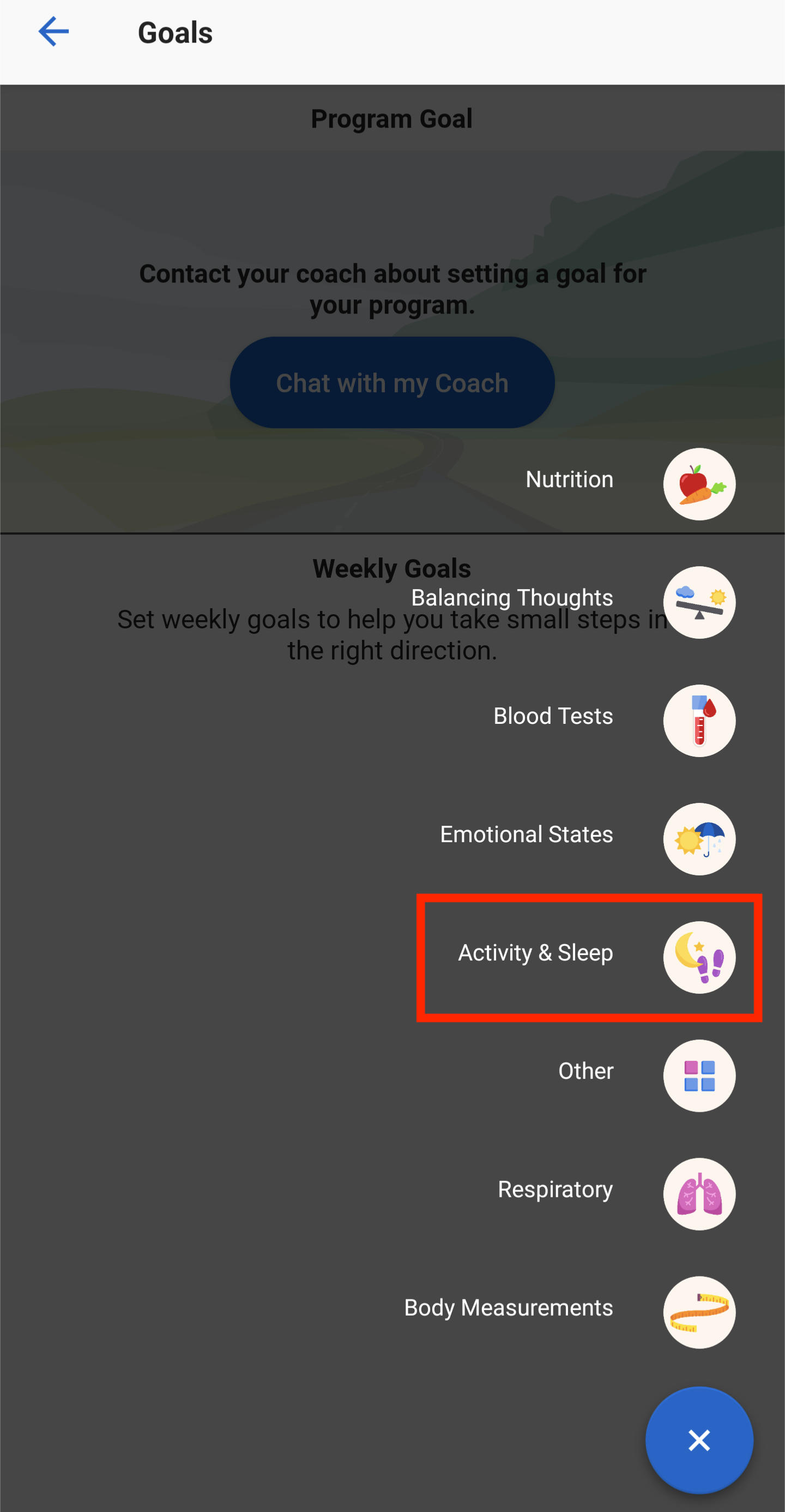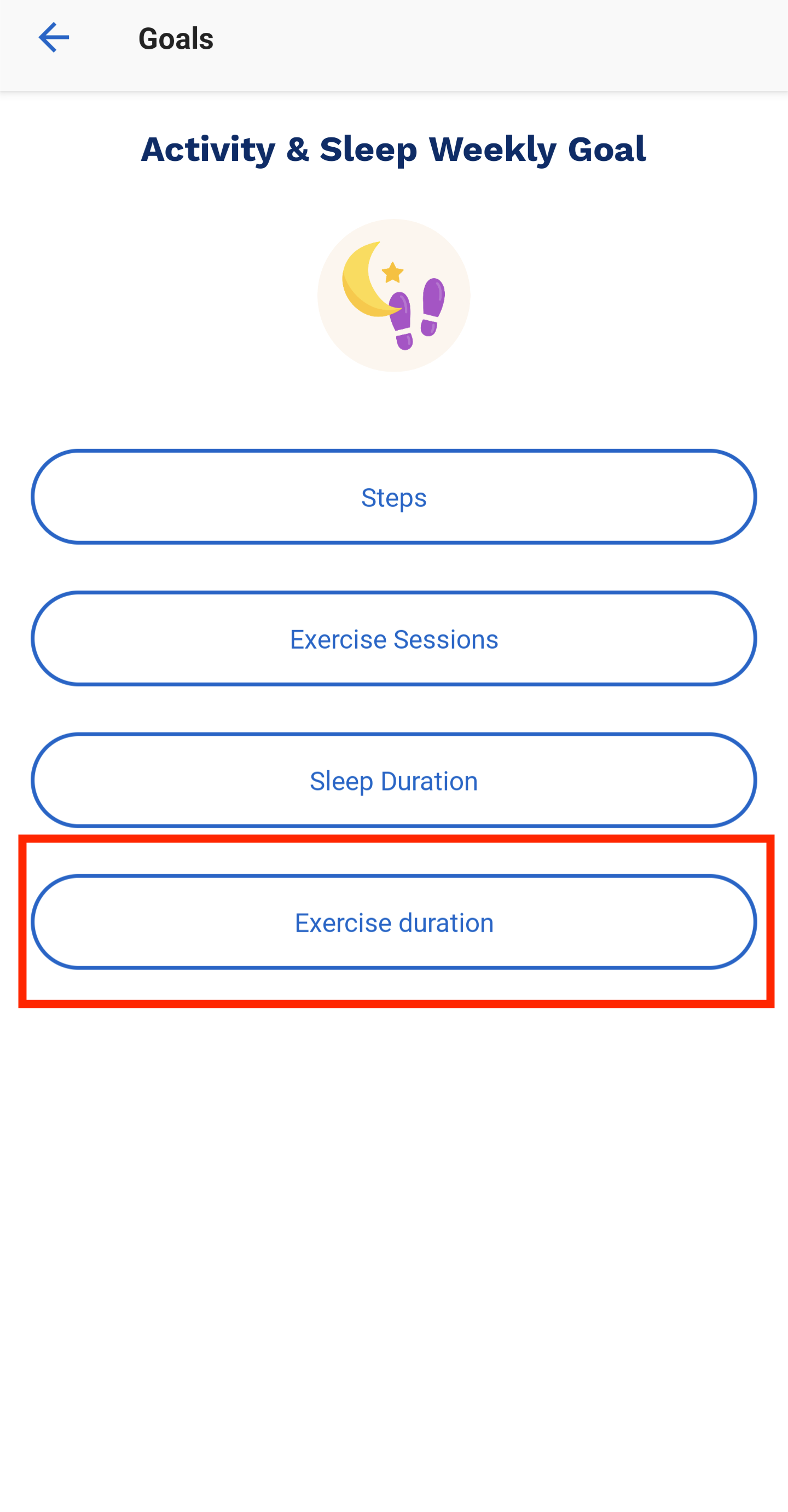 Set the parameters of your goal, then tap Set Weekly Goal.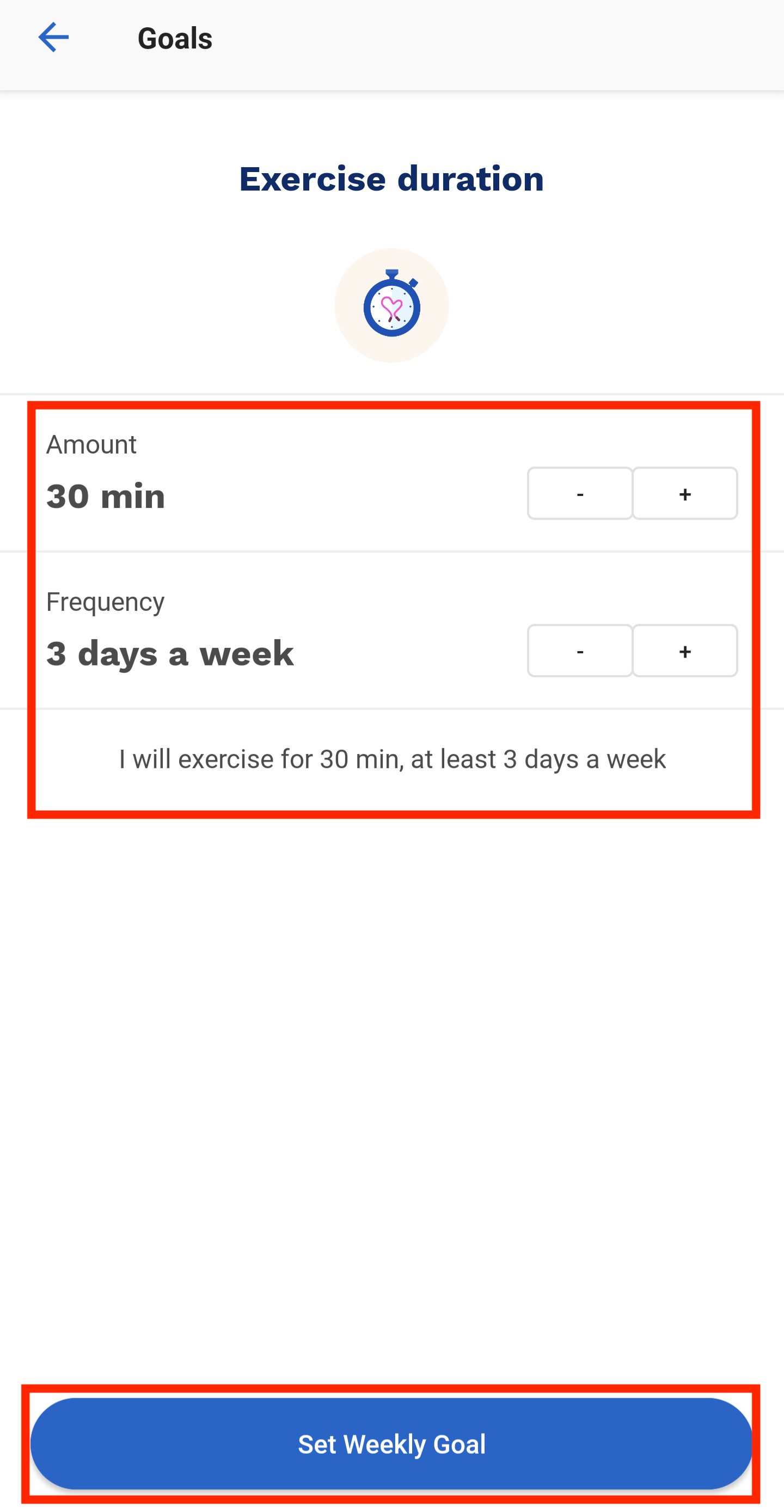 Your weekly goal will be listed under Weekly Goals.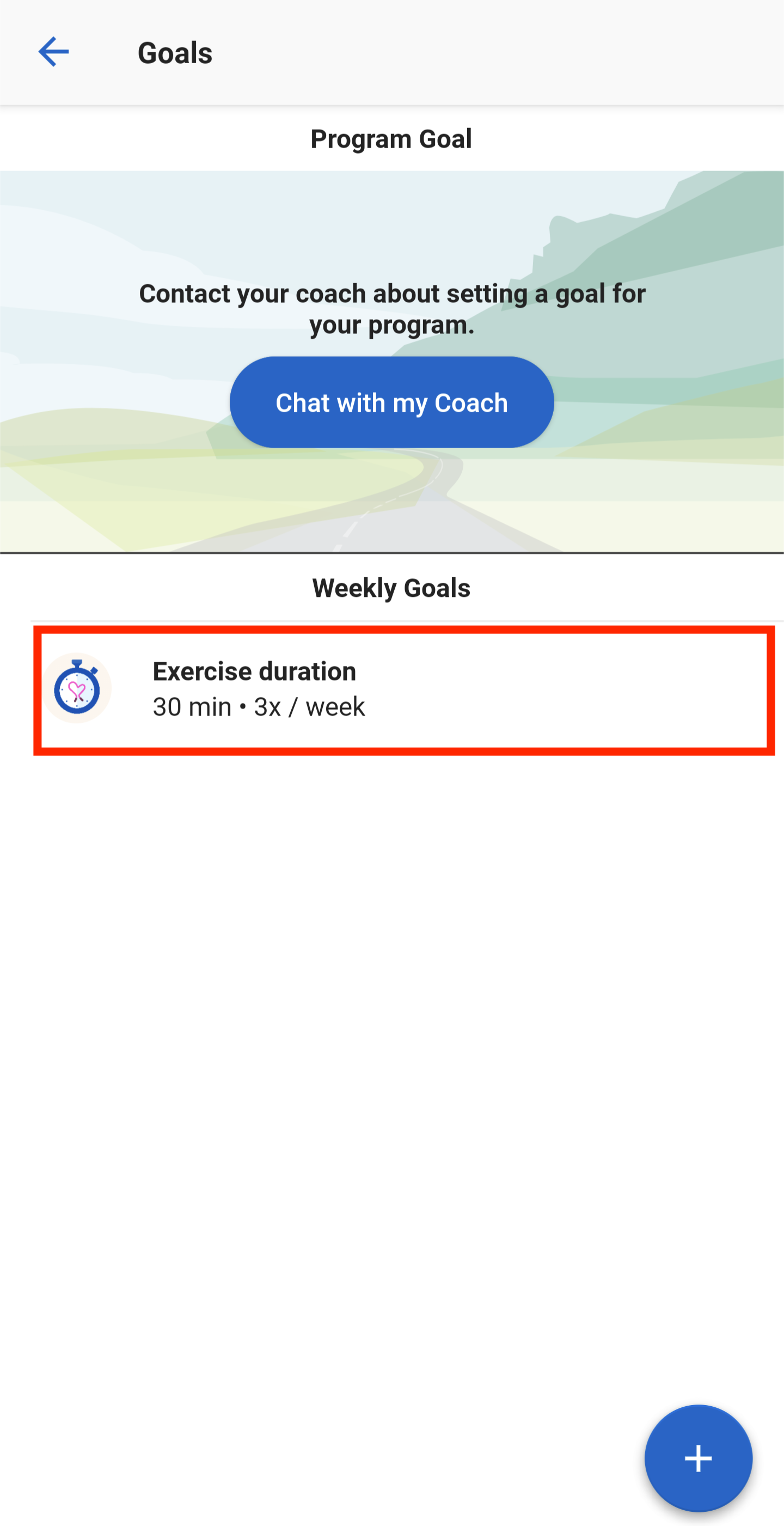 To return back to the Home screen, simply press the Back Arrow located at the top left-hand corner of your screen. You will see your new tracker!

You can always go back into your Goals list to either edit, change, add more, or delete your Goals. For more information on how to track your metrics, please go Here
If you have any issues, please feel free to email our support staff at support@vida.com