For quality assurance and training purposes, Vida Health records interactions between you and your provider, including telephone and video conference calls. This is applicable to all programs except therapy. Vida Health does not record calls or video conferences between you and your Care Navigator.
List of programs where sessions may be recorded:
Whole Health
COPD
Asthma
Diabetes Prevention Program
Weight loss
Nutrition
Exercise
Sleep
Mindfulness-Based Stress Management
Resilience
Smoking Cessation
Mental Health Coaching
Back Pain Relief
You will be asked to consent to session recordings prior to your initial session. If you do not want Vida Health to monitor your interactions with your provider, please inform your provider or write to Vida support at support@vida.com. Alternatively, you can disable recordings under Settings in the App.
To disable or enable session recordings, log into the Vida app and find the Home screen, then click on the gear icon in the top right-hand corner.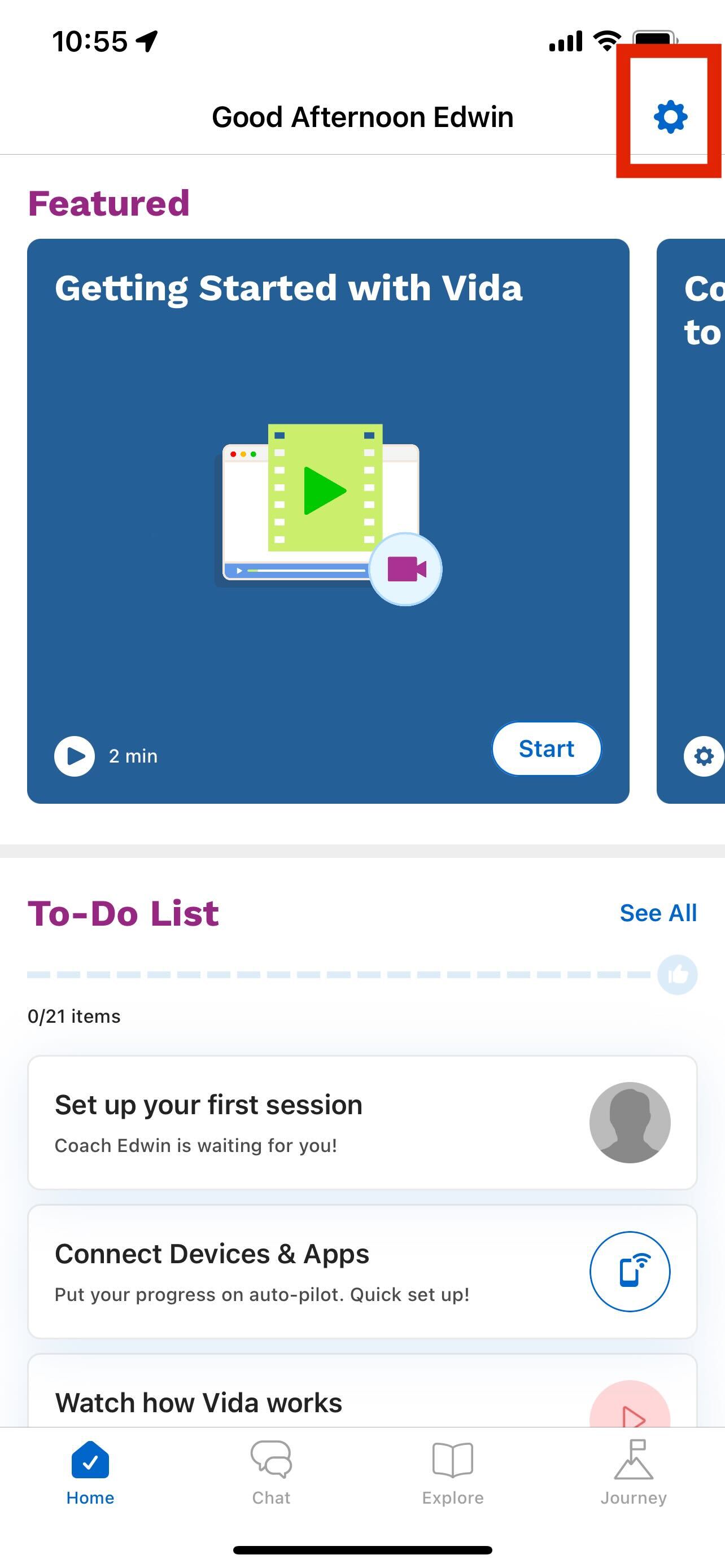 Next, scroll down and select the Data and Privacy tab.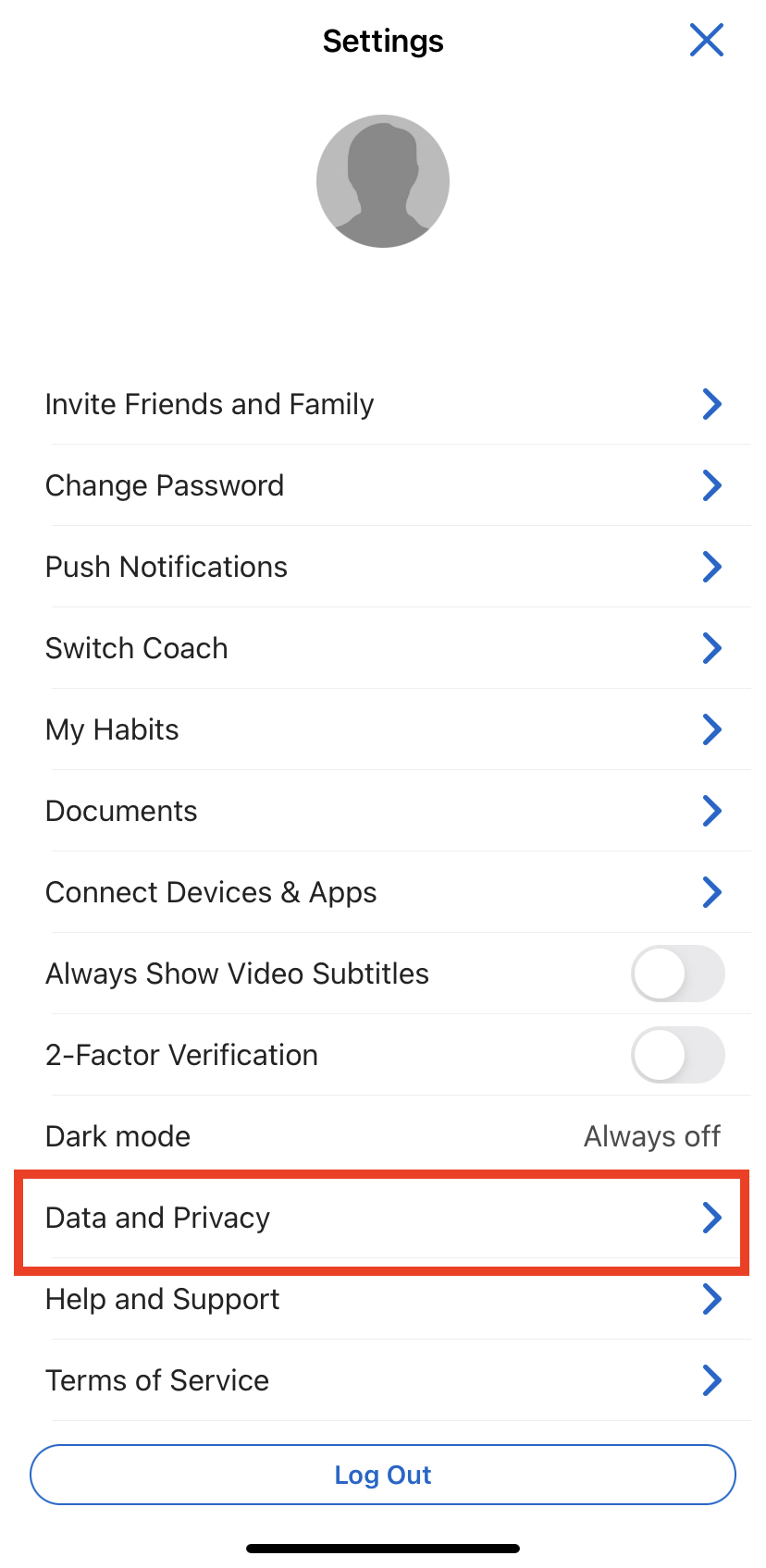 This will bring you to the Privacy page. To enable or disable session recordings, click on the button next to "Allow Vida to record calls".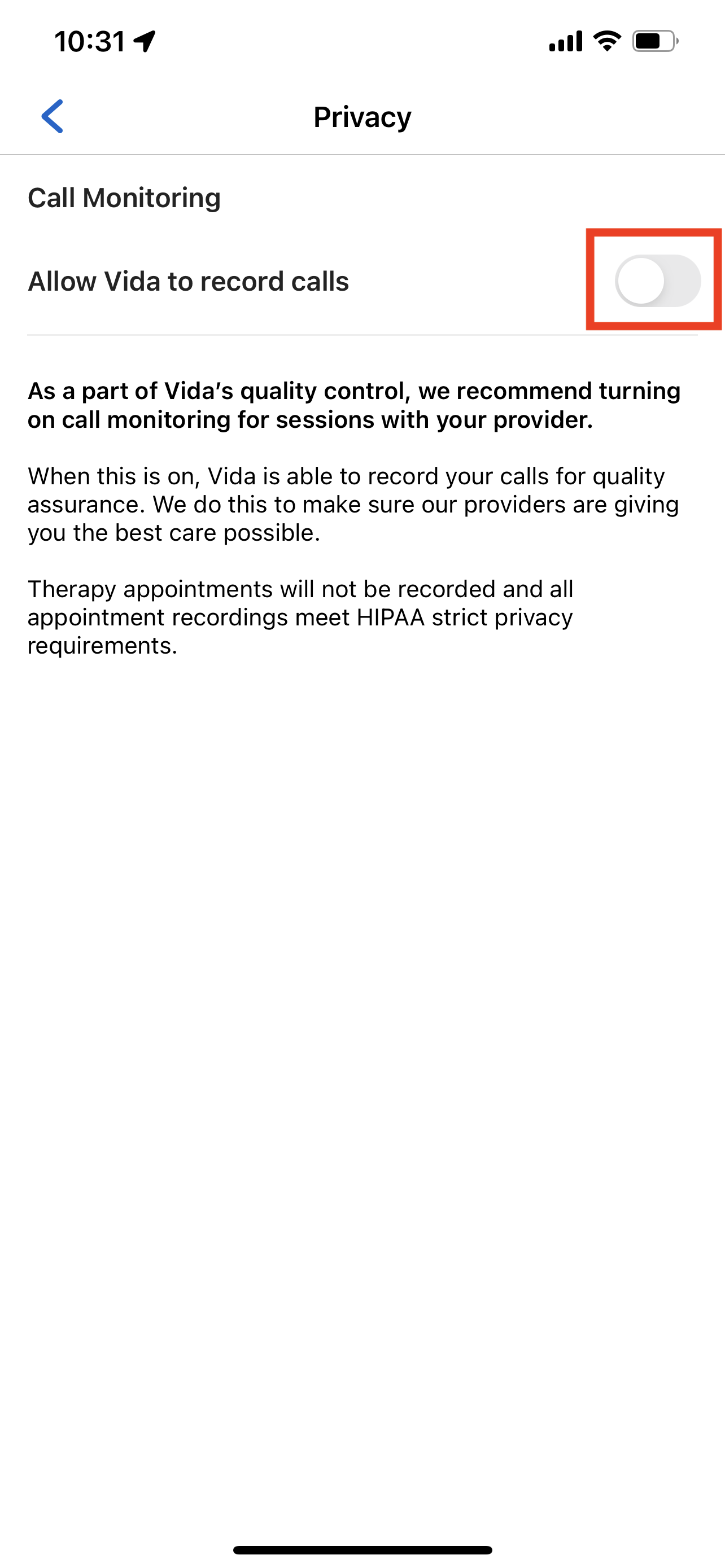 If you have further questions please send an email to support@vida.com