Your phone, your friend
Within your Android device there are many accessibility settings that can improve the app experience when using Vida.
Accessibility menu
Many phones have a menu called "Accessibility." On Android phones, you can find this menu in Settings > Accessibility. These settings let you set up your phone so it works better for you.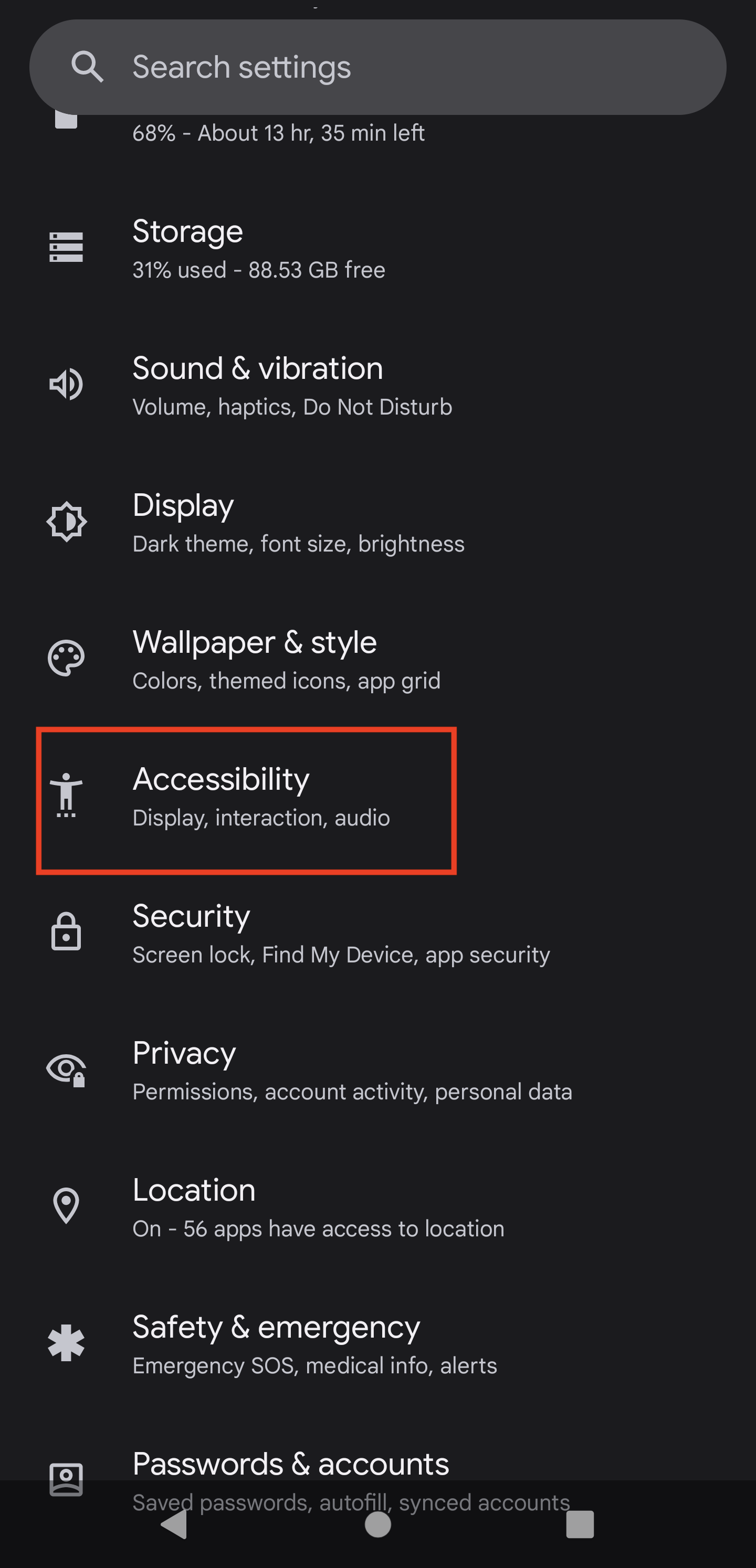 Accessibility options
Display and text size
In Settings > Accessibility > Display, there are different options you can use to make the display and font larger.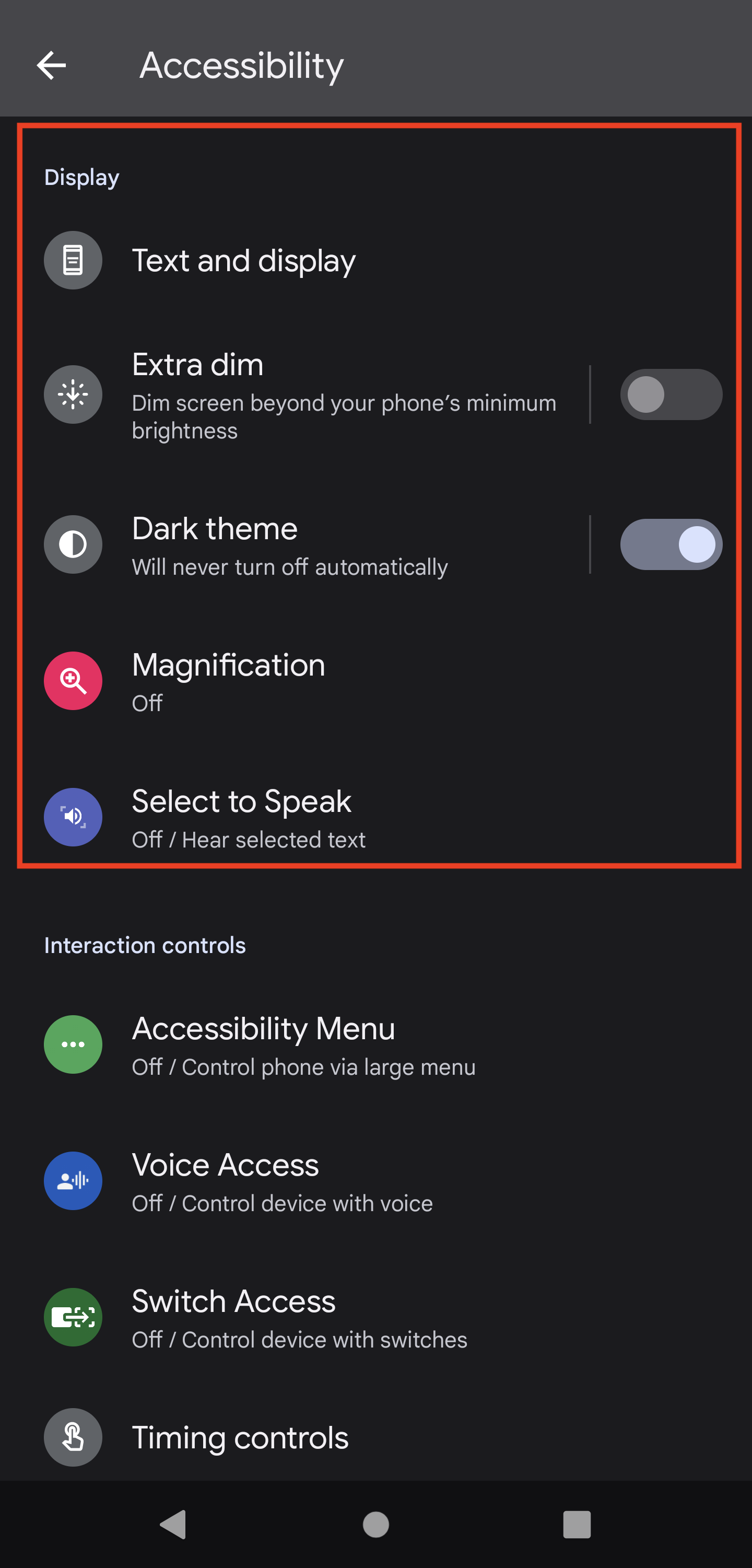 In Text and display, you can find:
Font size

: This option allows you to make the text on your phone screen larger or smaller.

Display size

: The items on your screen, like app icons, will show up smaller or larger.
There are also options to change the screen colors. This is useful if you have trouble telling some colors apart.
Other features in "Display" include using your fingers to increase the size of the screen (Magnification), and Dark theme, which uses a black background to help use less battery power and cause less eye-strain.
Audio and On-screen text
In Settings > Accessibility > Captions and Audio, you can adjust the sound and text for audios and videos.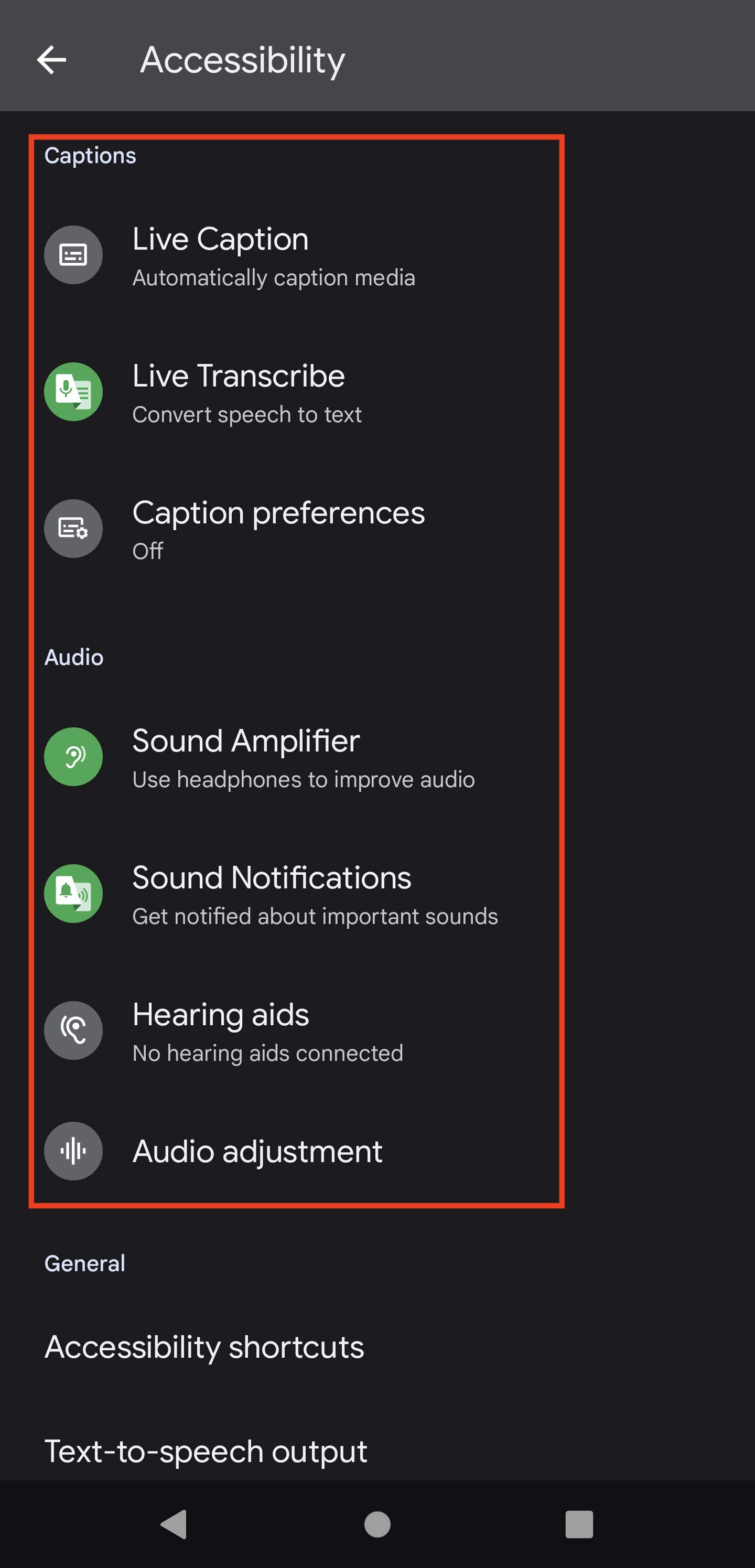 Vida offers closed captions. That means you can read the words being said in the video as you watch it. To turn captions on or off in the Vida app, click on a video. In the bottom right corner, click the text bubble icon, and select English, Spanish, or None. You can also find step-by-step instructions in this article: How to use the Subtitle button.
If you find the size of the captions too small, you can set them to be larger. Go to Settings > Accessibility > Captions (in some phones, you'll have to also click on Caption preferences). Click on Caption size and style, and choose how you'd like to see the captions.
Your phone, your way!
The Accessibility menu on your Android phone will change over time and based on which Android version you currently have. As features change, you might find that you can adjust settings to better fit how you like to take in information.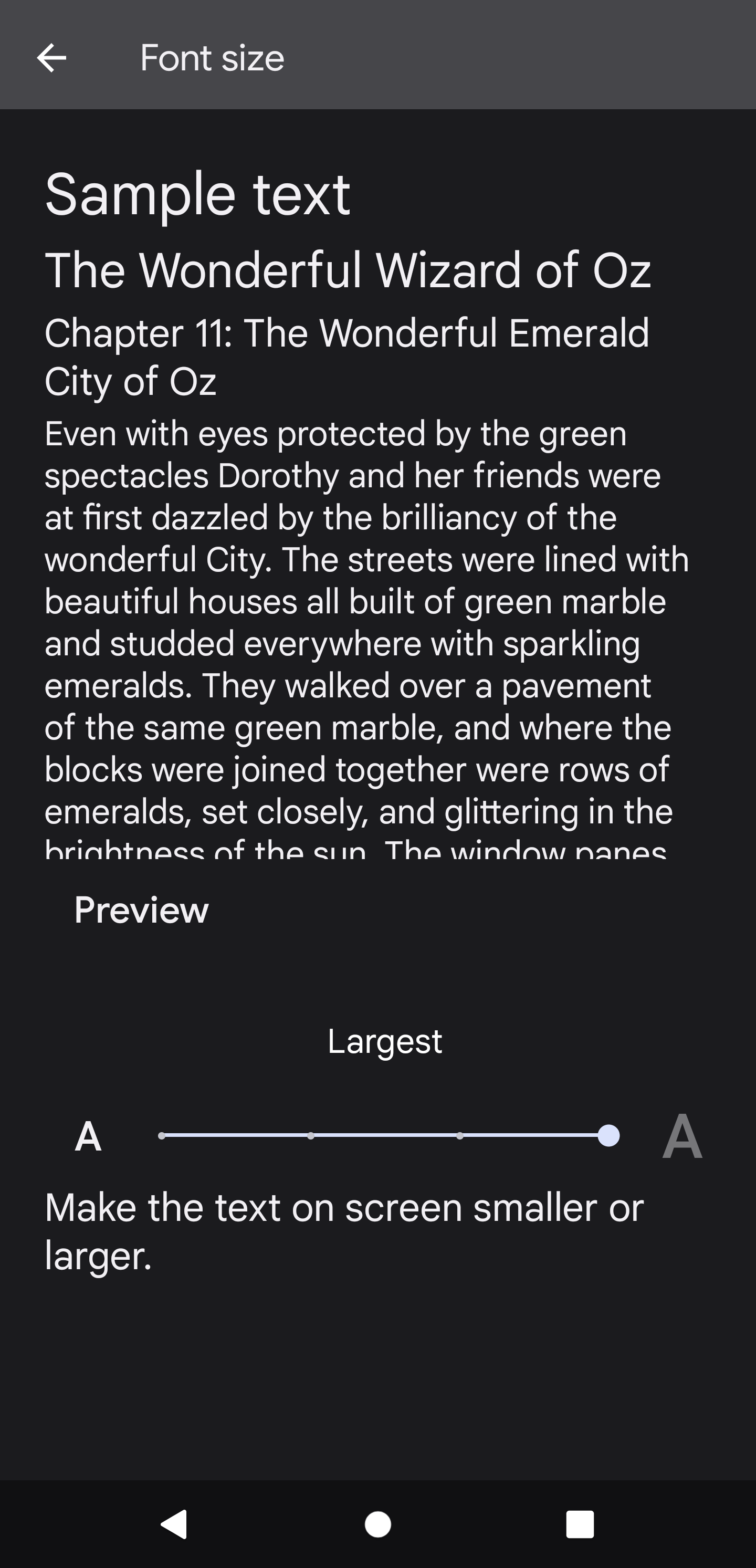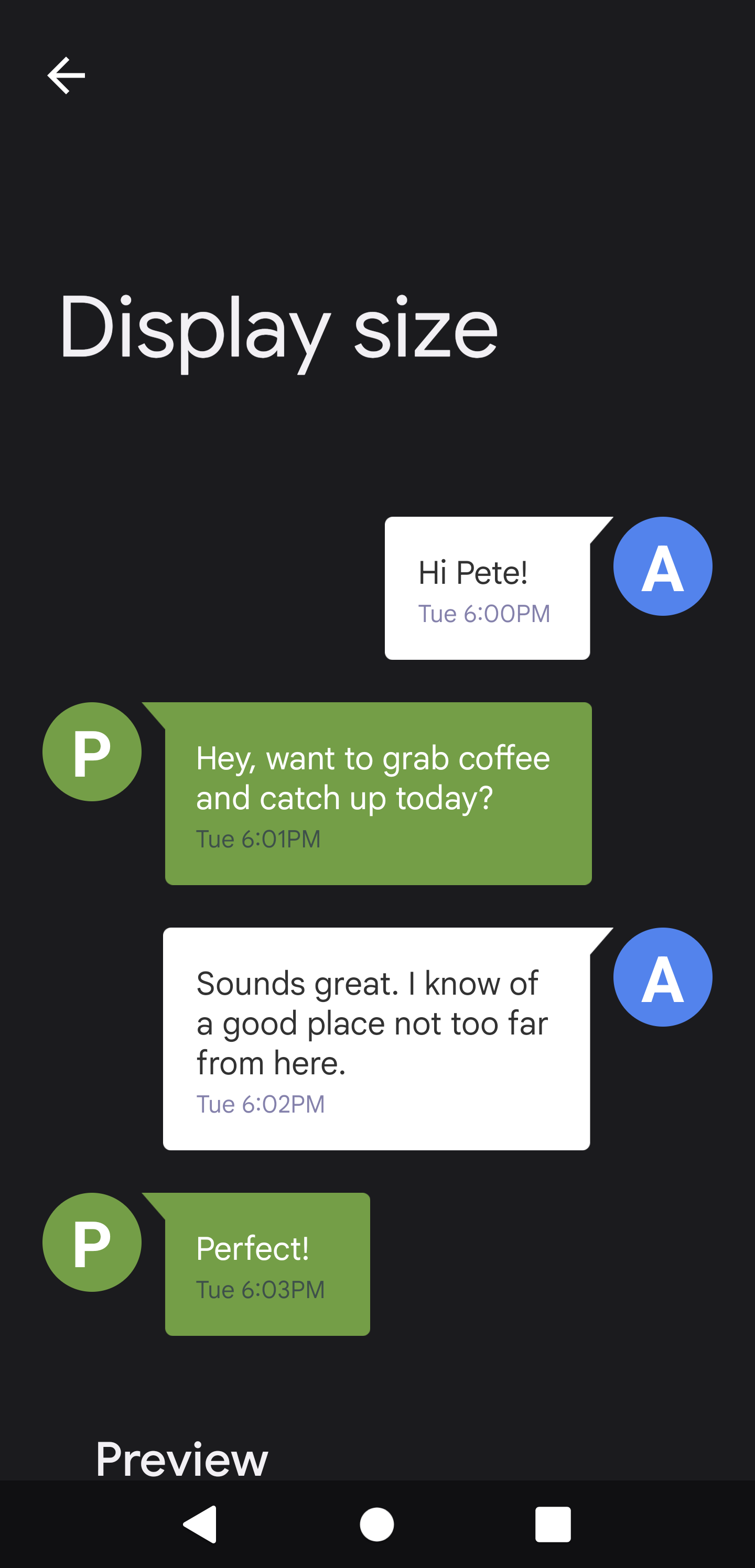 If you have any questions or need help updating settings within the Vida app, please reach us at support@vida.com. We'd be happy to help in any way we can!