Here are steps to schedule your appointment with your coach in the app.
The "Appointments" section is where you can schedule a session with your health expert. To schedule a session, tap on the "Schedule" button.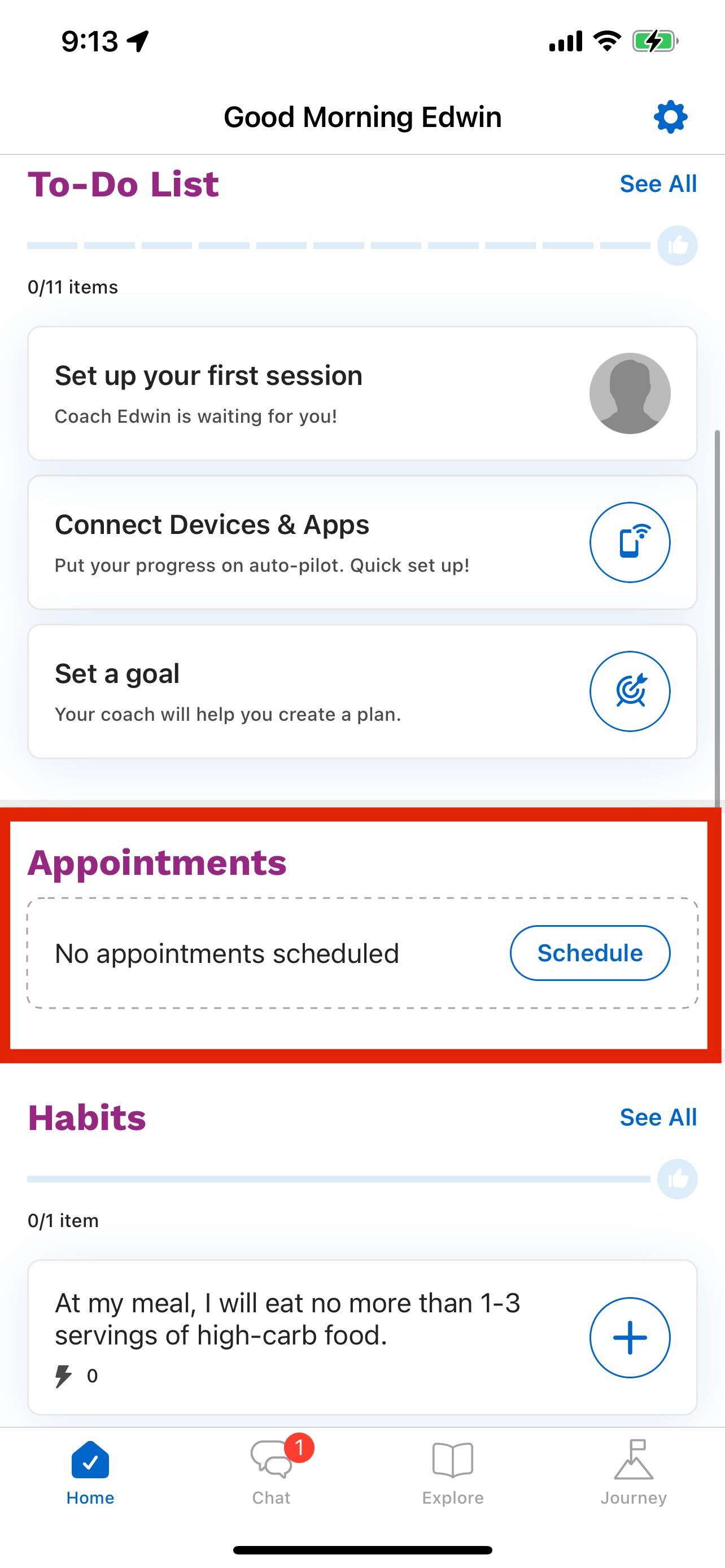 Next, you'll see the scheduling page. Choose the date and time that works for you and tap on the "Schedule Call" button to schedule your session. On the next screen, you can add your session to your calendar by tapping on the "Add to Calendar" button. You can also change your session by tapping on the "Edit Appointment" button.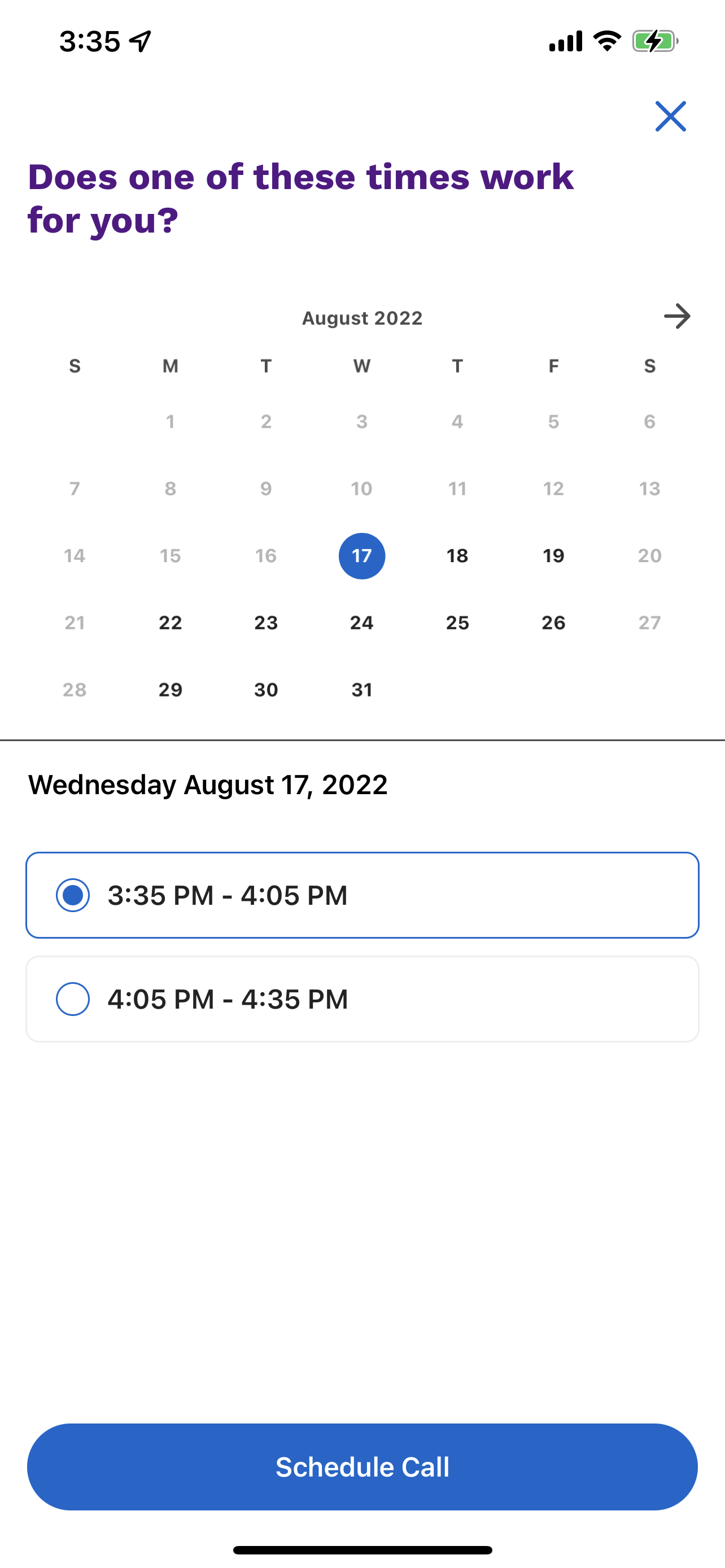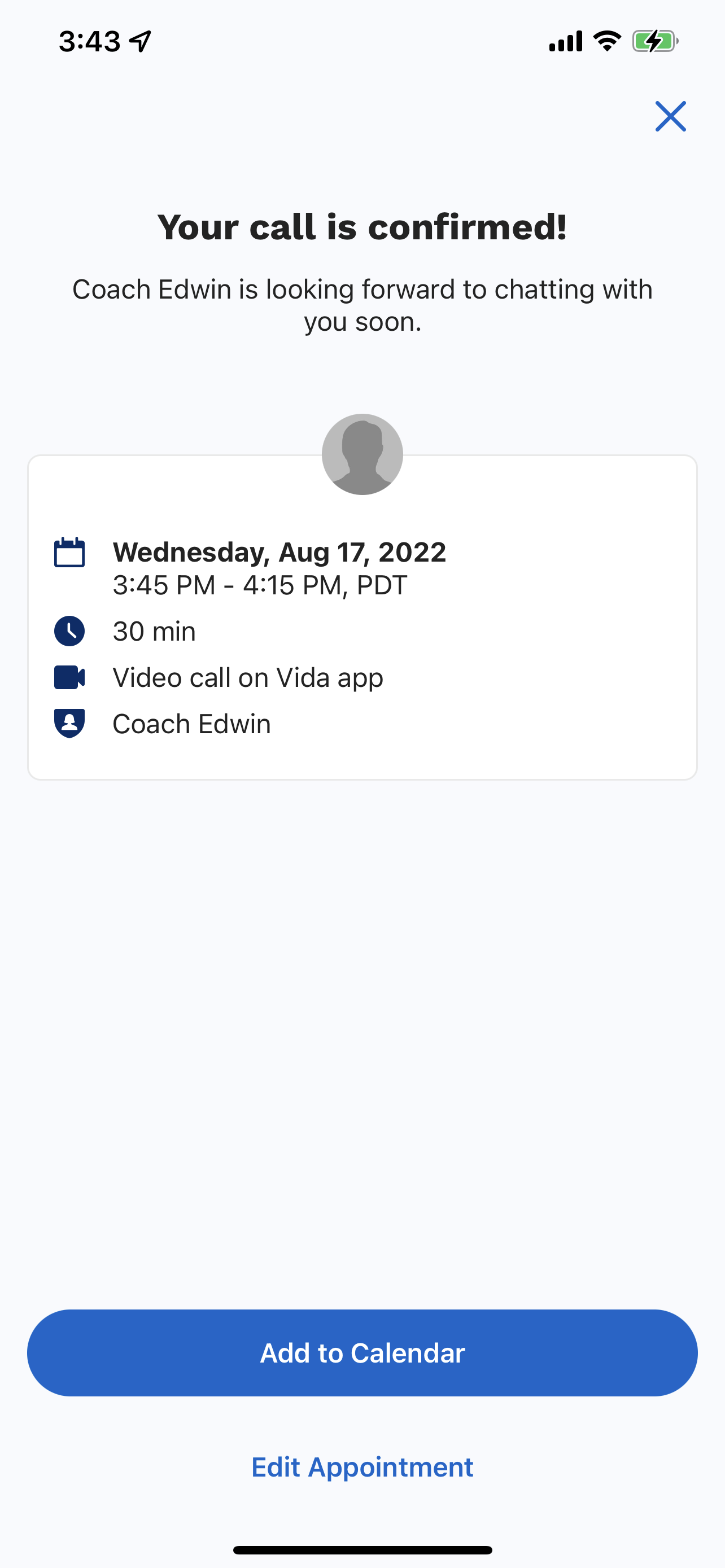 After you've scheduled your session, it will appear on your Home screen.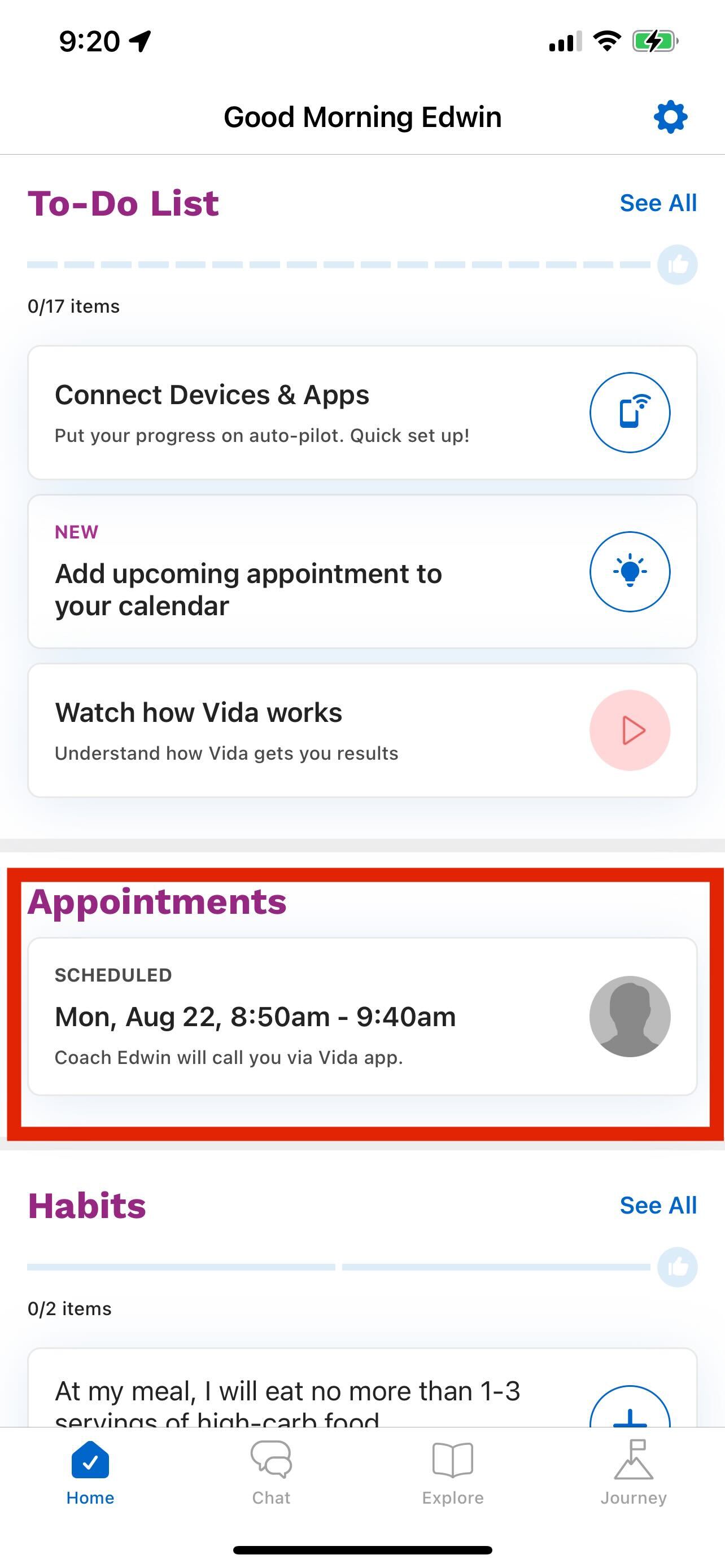 You will receive a confirmation email as well, along with a reminder before the scheduled appointment.
How do I schedule a follow-up session?
Once you complete your initial session, you should see the follow-up session action appear on your Today Tab.
You will then repeat the steps above to schedule your next session.
FAQ
How long are the sessions?
Depending on your schedule, and your coach, sessions typically range from 30-40 minutes. In case you'd like to know what to expect with your Vida Health subscription, Click Here!
I missed my appointment, what do I do?
We understand there are times when you must miss a scheduled session due to emergencies. Please note that if there is a pattern of skipped sessions (three no-shows to your scheduled session), you may not be able to schedule future sessions with your health expert.
We encourage you to work with your coach on finding the best times to meet so that you can receive the best possible care.