We'd love to hear your feedback on your coaching experience. This helps us create a more personalized user experience, and we want to hear what you have to say!
Where can I leave feedback?
Start by going to the Chat screen on your Vida App. If you'd like more information on how to use the Chat screen, please Click Here.
Tap on the chat thread with your coach.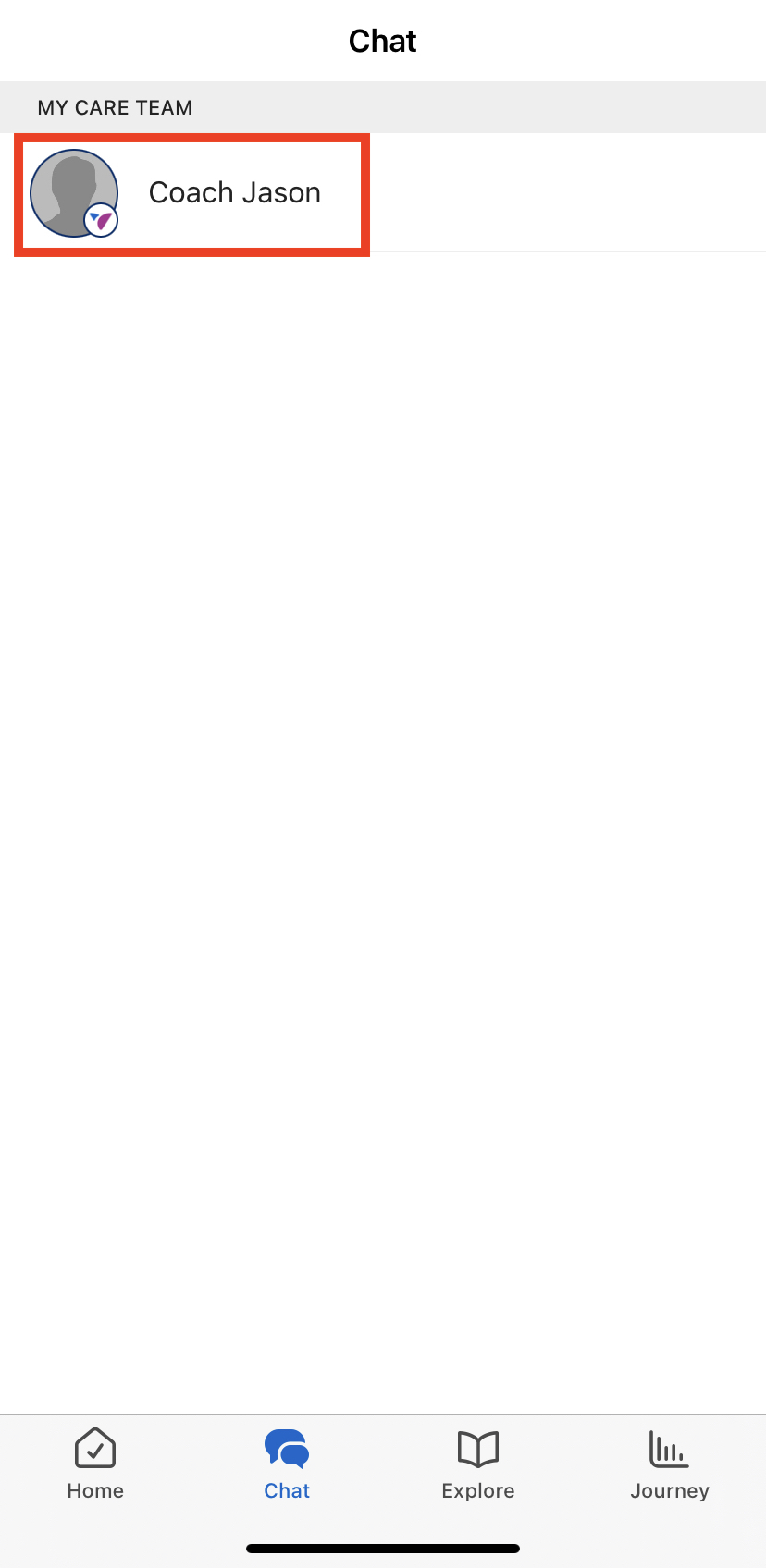 Tap on the "i" icon located at the top right corner of the screen. This will bring up your coach's Specialties, Bio, and Certifications.
Tap on the Leave Feedback button to open the feedback page.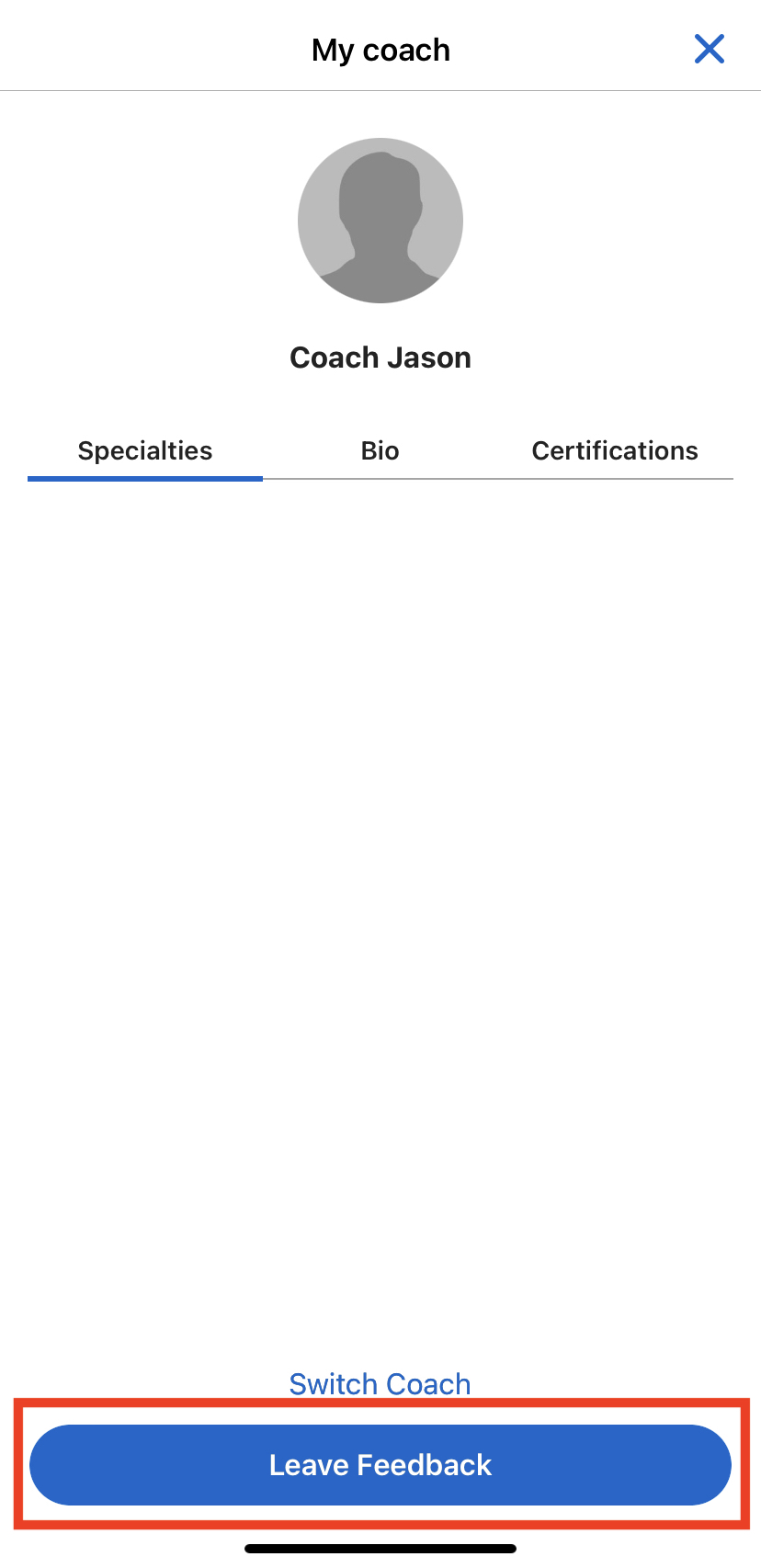 Leaving Feedback
Here, you can rate your coach on a scale from 1 to 5, just press the star you give your coach. You can also leave Feedback for your Coach, and for the Vida App! Just tap into any of the fields and let us know how your Vida experience is going.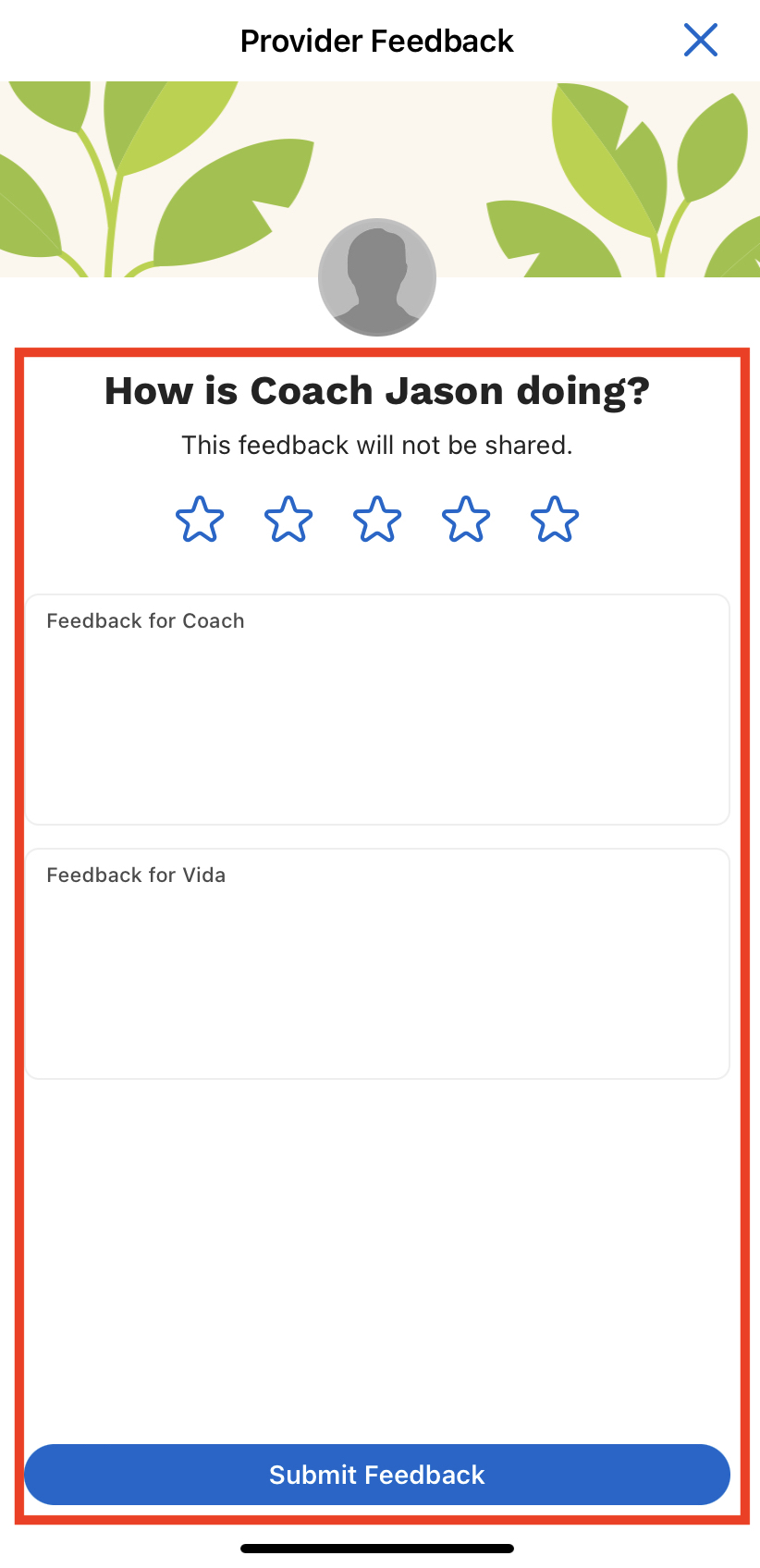 Once you're finished typing in your response, tap Submit Feedback. A pop-up will appear, letting you know we've received your comments.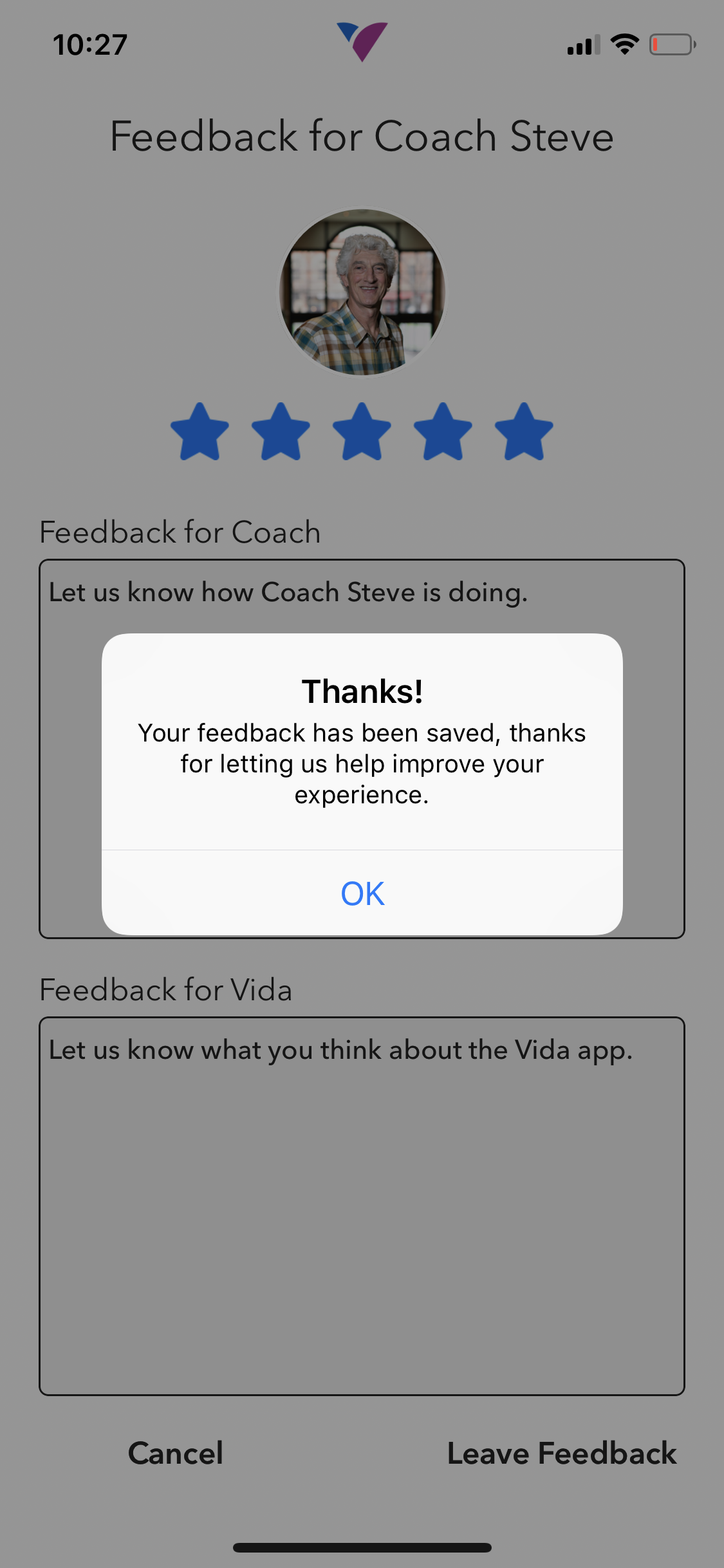 You can also leave feedback by emailing feedback@vida.com if you have feature requests.
If you have any issues with the Vida app, please feel free to contact support@vida.com.