Welcome to the Vida Chat Tab!
There may be times when you want to ask your coach something between your scheduled meetings. Or perhaps your coach wants to check up and see how your week is going.
Your Chat tab is what you'll use between scheduled meetings. A response from your coach shouldn't take more than 24 hrs.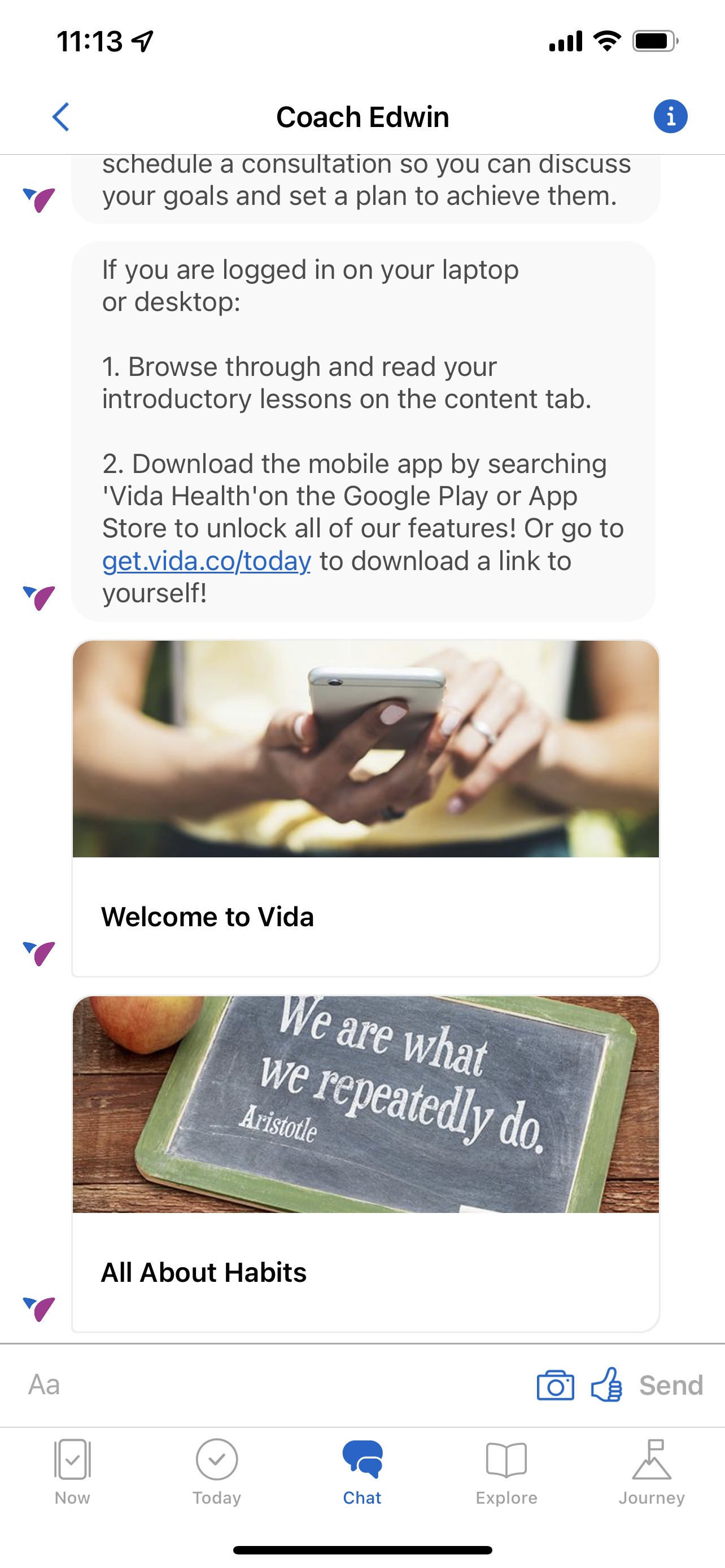 Content Cards in the Chat Tab
Coaches also have a range of content cards that contain everything from Mediation tips to Cooking tips to Work out tips that they will send to you. If you have a question for them, reach out!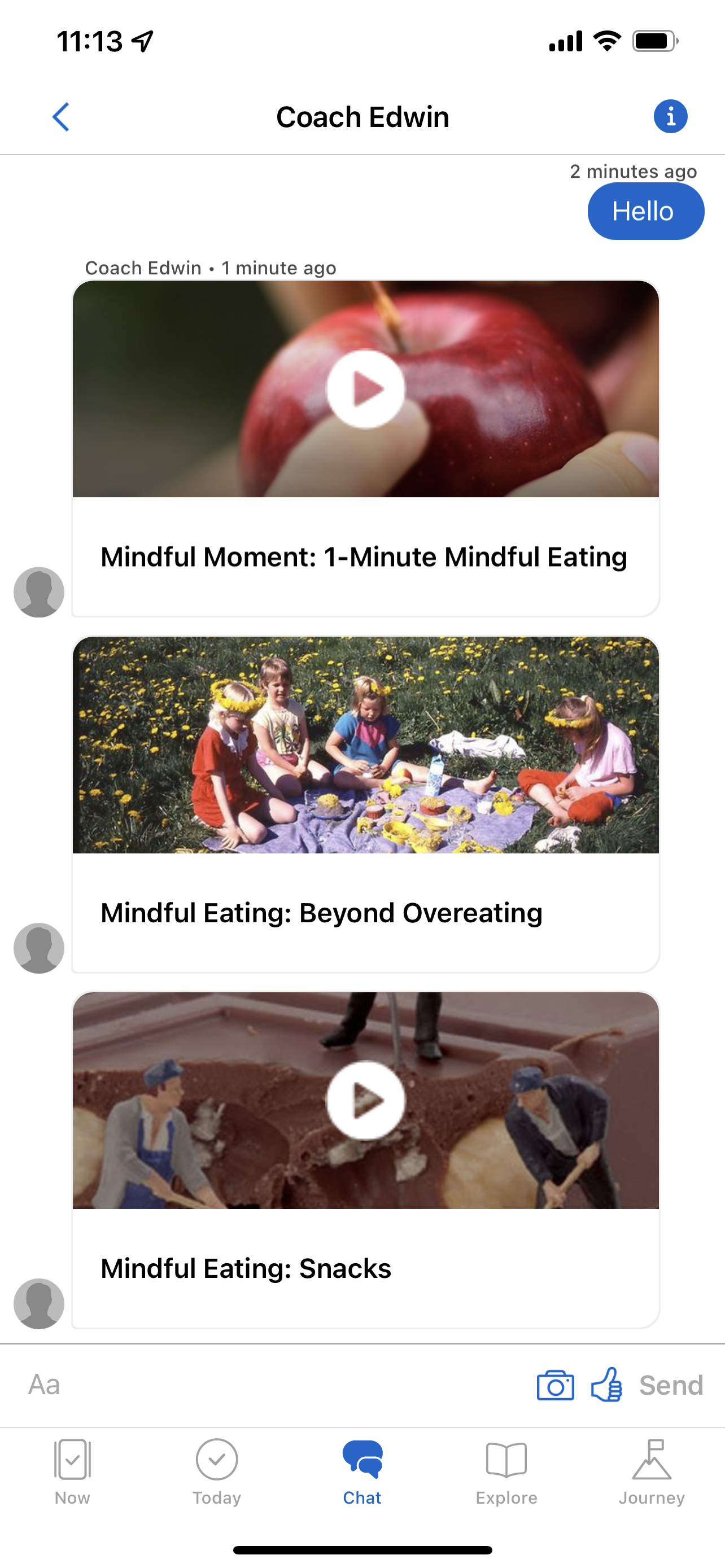 Emojis
We all live busy lives. Sometimes, you might receive a message from your coach, and it can be too time-consuming to reply. You can also respond by using our Emoji feature. This is located next to the camera icon on the bottom right-hand corner of your screen.

Simply select the Thumbs-Up Icon, and 6 different reactions will appear. This lets you send a quick reply if you're on the go, and makes it as easier to respond to personalized messages from your coach.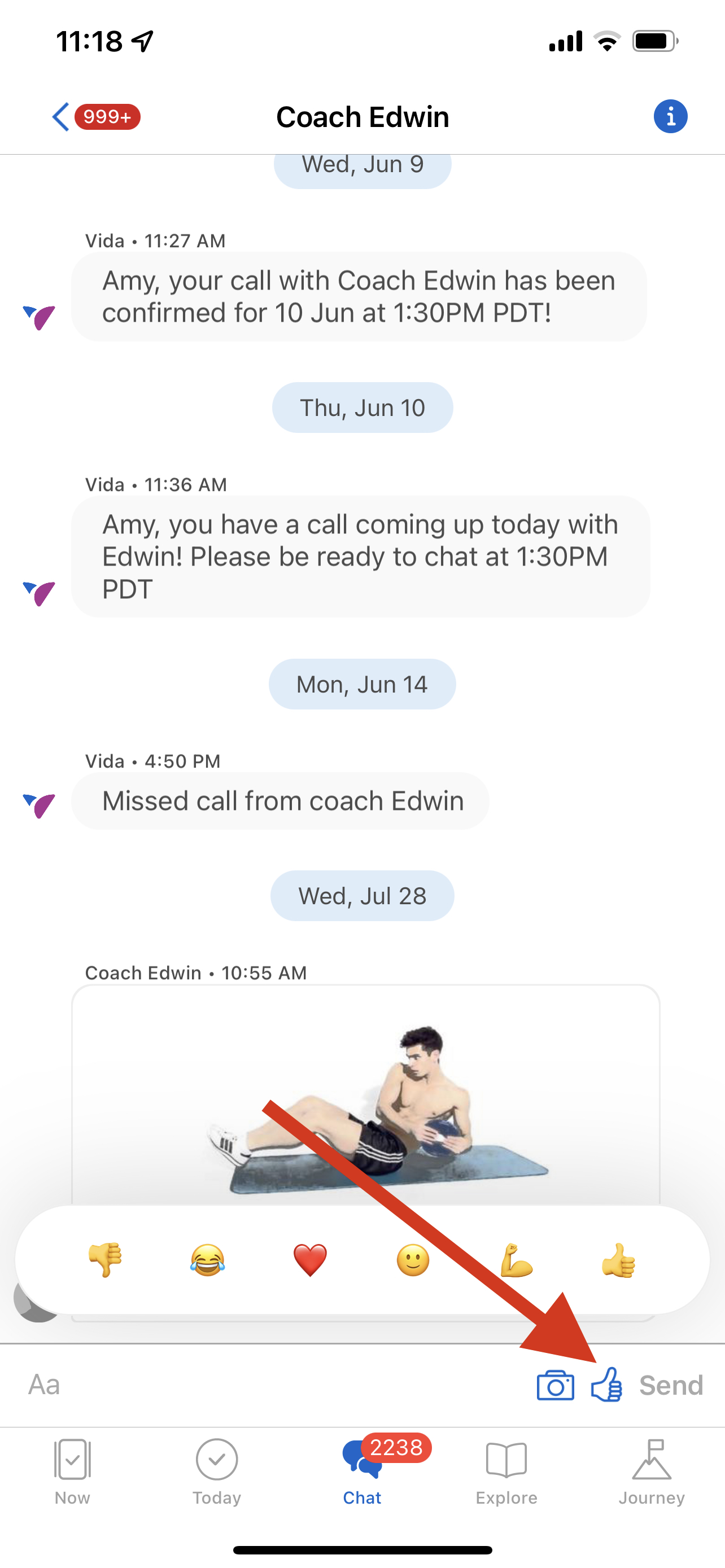 Note: If you're working with both a therapist and a health coach, the Team Icon (as shown below) will appear in the top left-hand corner of your screen.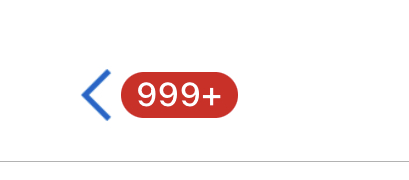 Simply tap on this icon to switch to the person you want to speak to!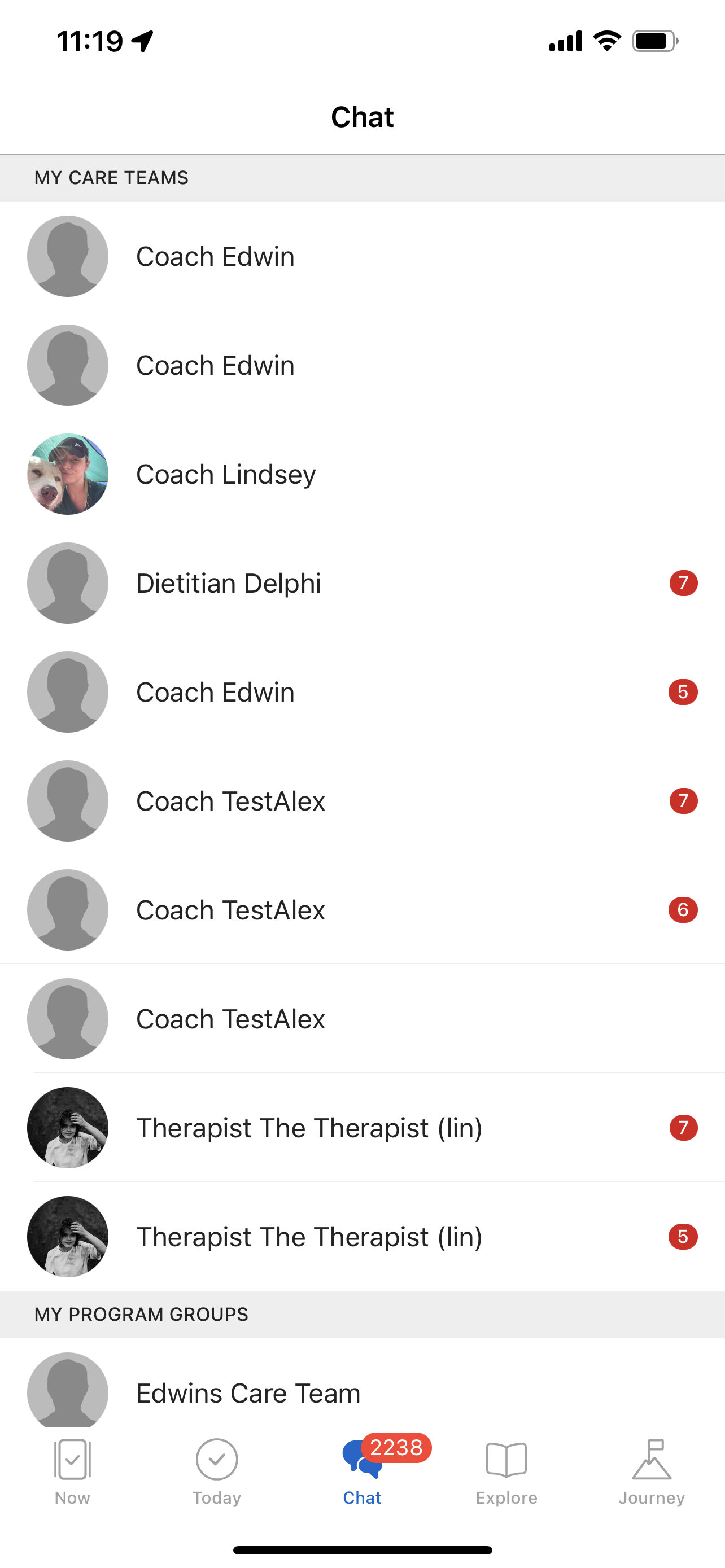 If you ever have a question, please feel free to reach out to your coach!
Now you're ready to start chatting! Chatting with your coach is a great way to stay engaged with your health and they love to hear from you! Use this as a key component in your daily health habits.
Introducing Social Groups!
Now you can connect with other Vida Health members through community social chatting! These are other members who are actively working to achieve their wellness goals too!
To learn more about the social groups, please Click Here!
Can I talk to my coach on the Desktop App?
Yes, now you can! However, you will still need to download the mobile app in order to use all of the features that Vida Health provides to you.
All you have to do is log into your account on your laptop by Clicking Here. You will see your chat history on the right side of your browser.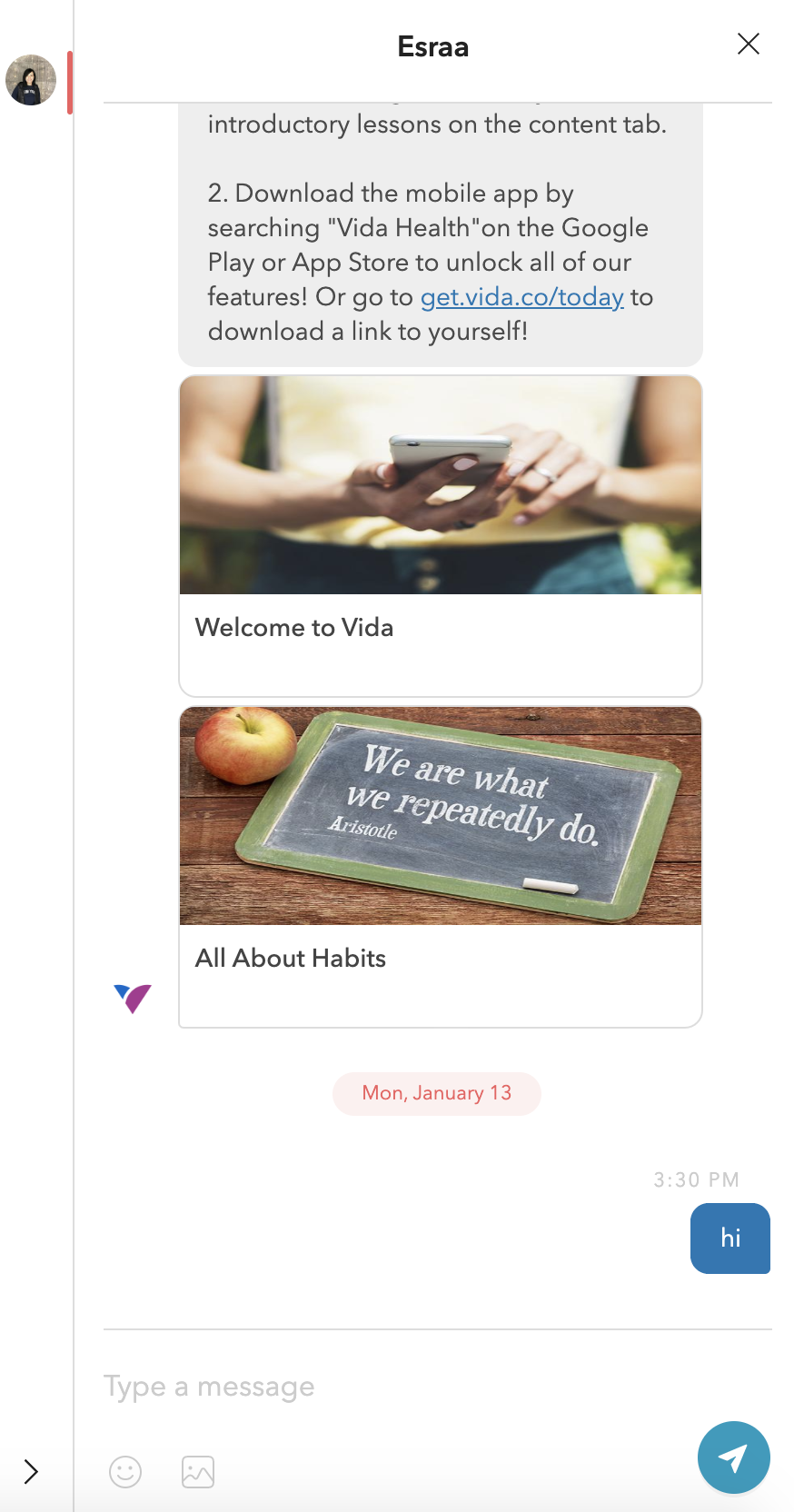 You can send your coach messages, emojis, photos and videos from your desktop! Just type your message to your coach, and press Send!