Let's Start by Understanding What it's All About
Health coaching is a way of mentoring and supporting people who are coming to terms with changes in their lives and helping them build their skills so they can manage their health and wellbeing. Your coach has been trained to help you come to terms with what's happened and get the information you need. They have lots of experience in finding out what motivates people to want to lead a healthier life, and they'll help you find ways to change your lifestyle based on who you are and how you live your life.
You'll work together to set goals and break them down into small, manageable steps. These steps can add up to make a big difference to things like taking your medications as prescribed, coping with stress or changing your lifestyle.
Remember, Your coach is here for you whenever you need them, to help you find a way forward!
What to Expect
During your initial session, your coach will work with you to develop your personalized Wellness Plan. Your Wellness Vision is the part of your Plan that reflects your big-picture goals; a compelling statement of who you are and what health-promoting, life-giving behaviors you want to do consistently.
Before your video call try to think about your short-term goals and your long-term. For example, maybe you want to start eating more fruits and vegetables in the short-term, or in a year maybe you want to go down a few sizes in your waist.
Choosing Your Coach
During your initial setup with Vida, we will suggest a few different coaches for you to pick from based on the information you have provided us with (i.e. the Best time to reach you, Coaching style, and Things to work on).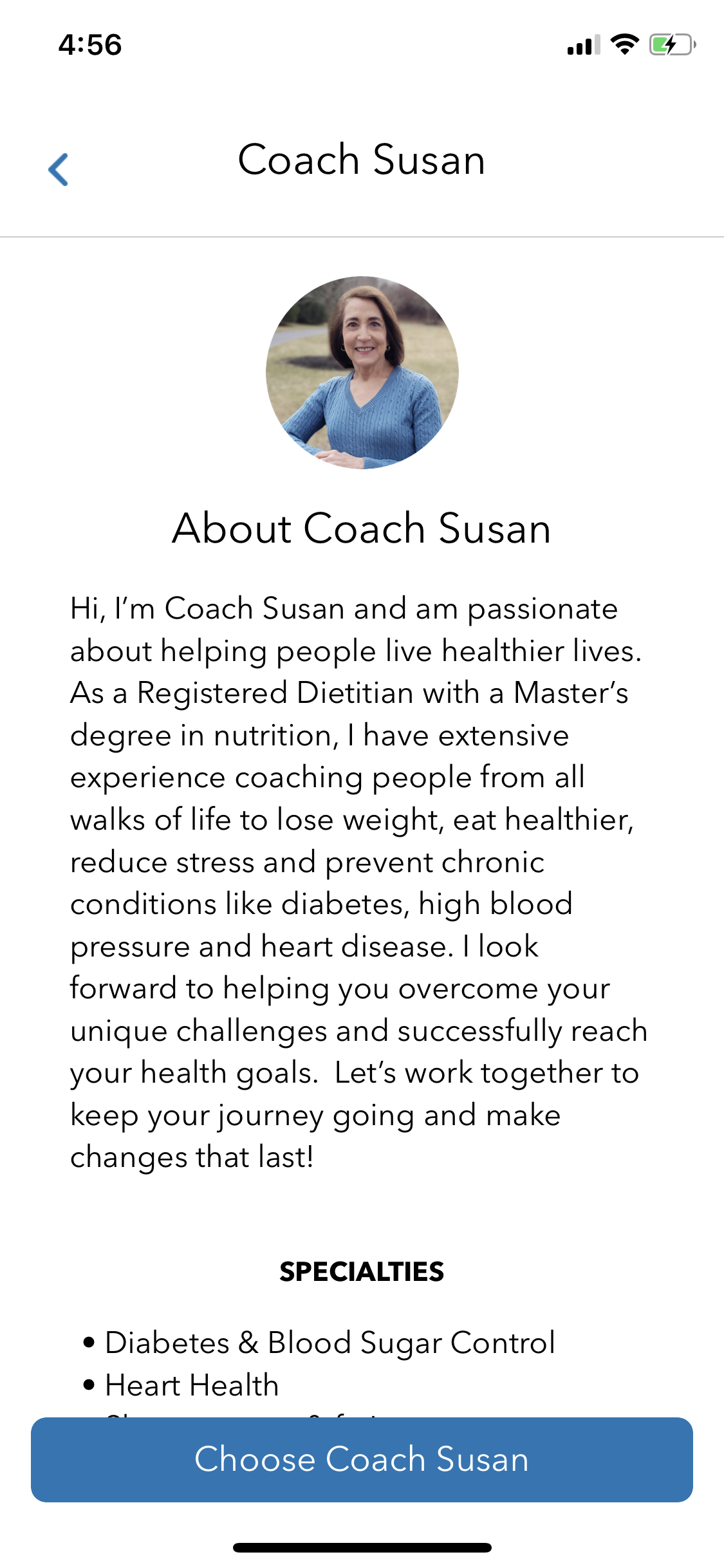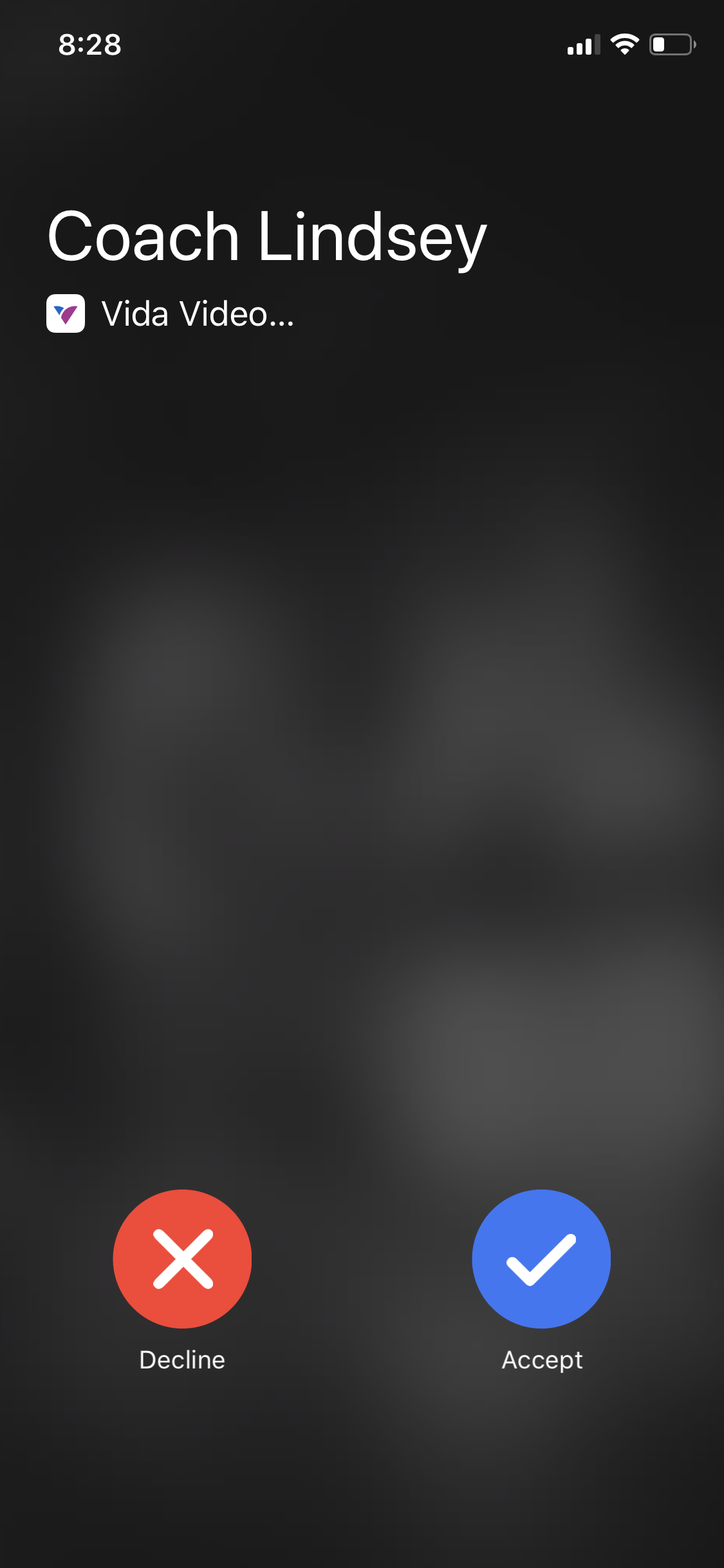 You will have your first Face-to-Face Vida Coaching Session! Whether you're curious about what to expect or maybe you don't even know what Health Coaching is, don't worry. We're here to walk you through it.
*You Will Need to Enable your Camera Permissions*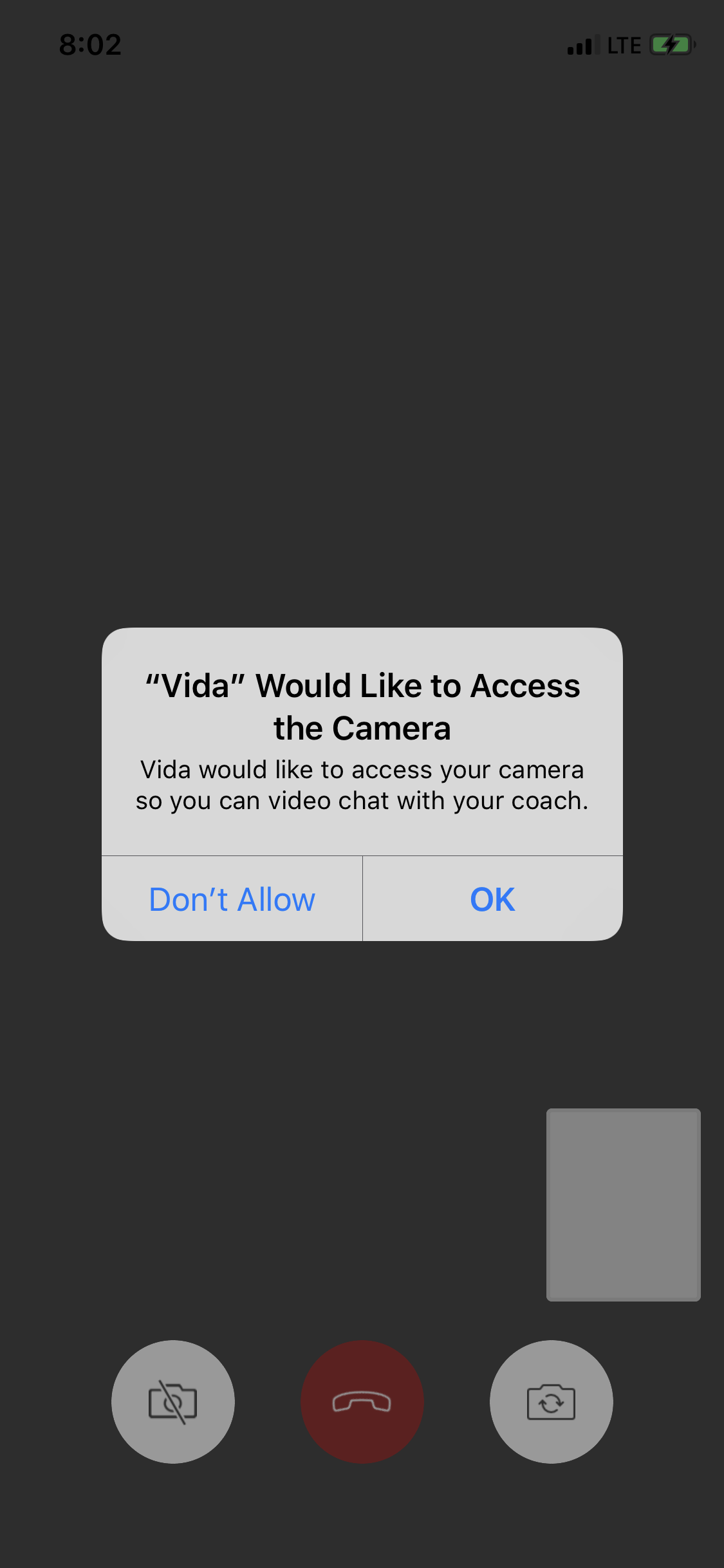 Following the call
After your Face-to-Face, your coach might start sending you some tasty recipes if eating healthier was a goal of yours. Throughout the week your coach may send you more recipes or articles on the health benefits of your new life changes. This is all to help encourage and motivate you to continue to plug away at accomplishing your goals.