Welcome to the Vida Chat Screen!
You may find that you want to ask your coach something between your scheduled sessions. Or perhaps your coach just wants to check in and see how your week is going.
You can use your Chat screen in between scheduled meetings to talk to your coach — and you can expect a response within 24 hours.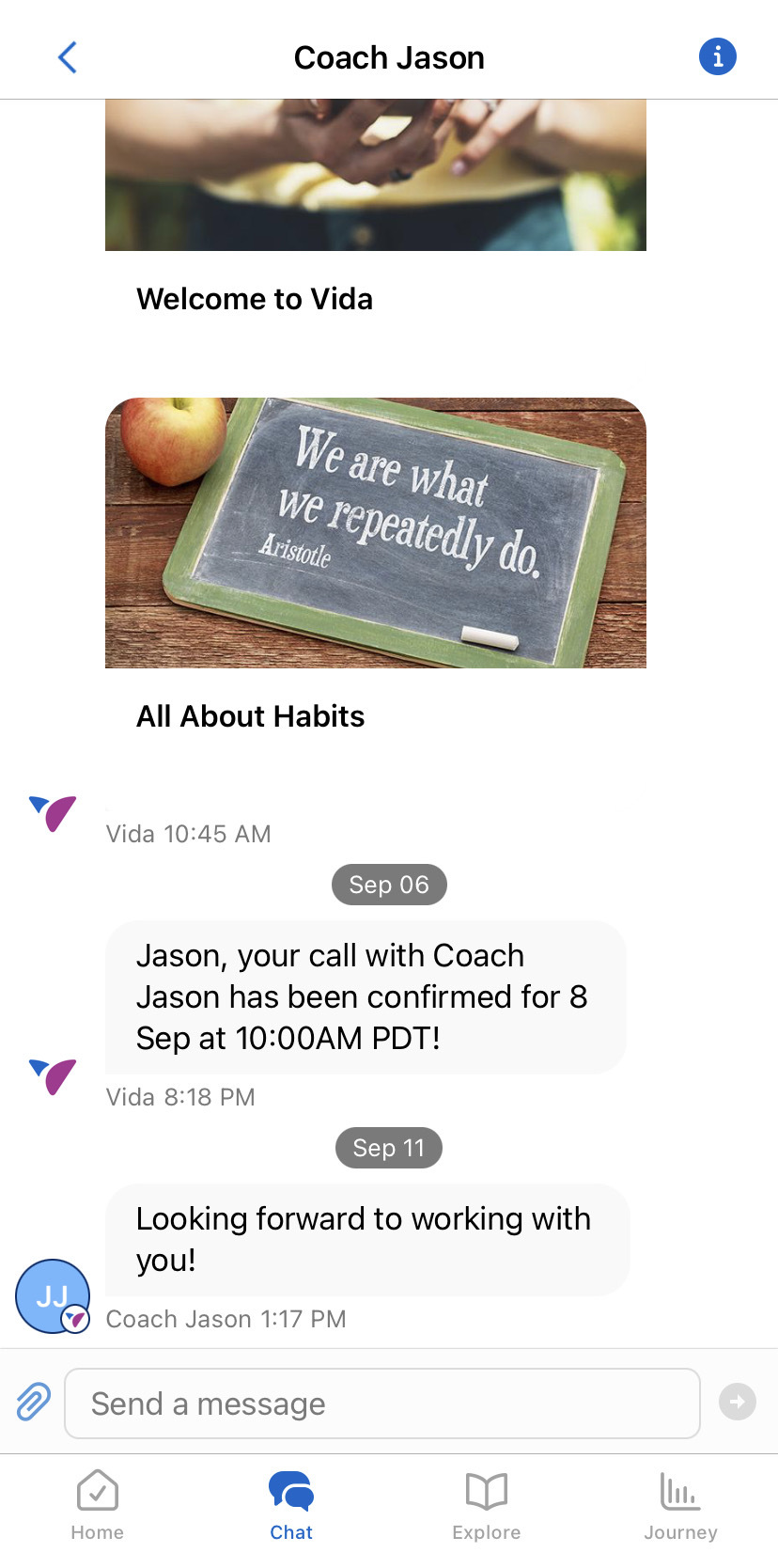 Your Care Teams
If you're working with a therapist and a health coach, their threads will be listed separately under My Care Teams. Tap on the coach you want to speak to.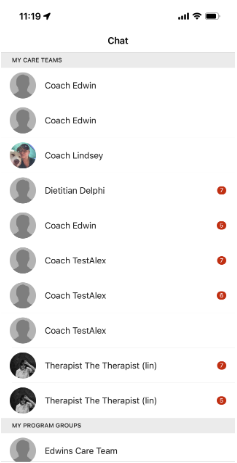 Content cards in Chat
Your coach can send content cards via chat. You'll find things like guided meditations, work out tips, recipes, and more.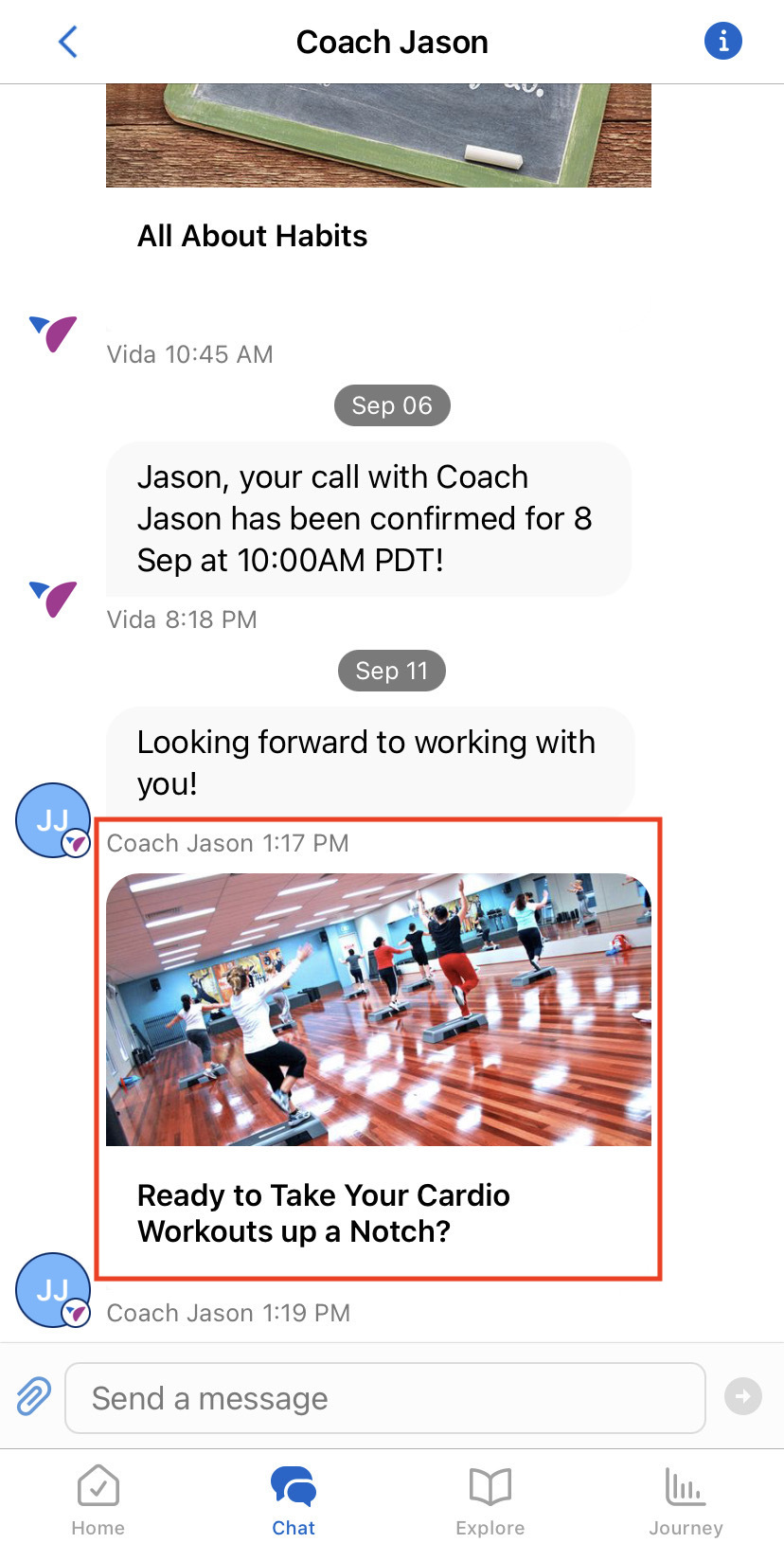 Now you're ready to start chatting. Chatting with your coach is a great way to stay engaged with your health and they love to hear from you.
Introducing Social Groups!
Now you can connect with other Vida Health members through community social chatting.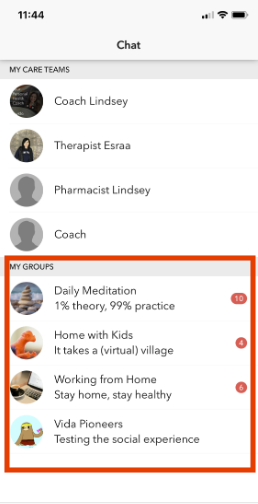 To learn more about the social groups, please click here.
Can I talk to my coach on my computer?
Yes, now you can. However, you'll still need to download the mobile app to use all of the features that Vida Health has to offer.
All you have to do is log into your account on your computer by heading to vida.com/clients. You'll see your chat history on the right side of the page.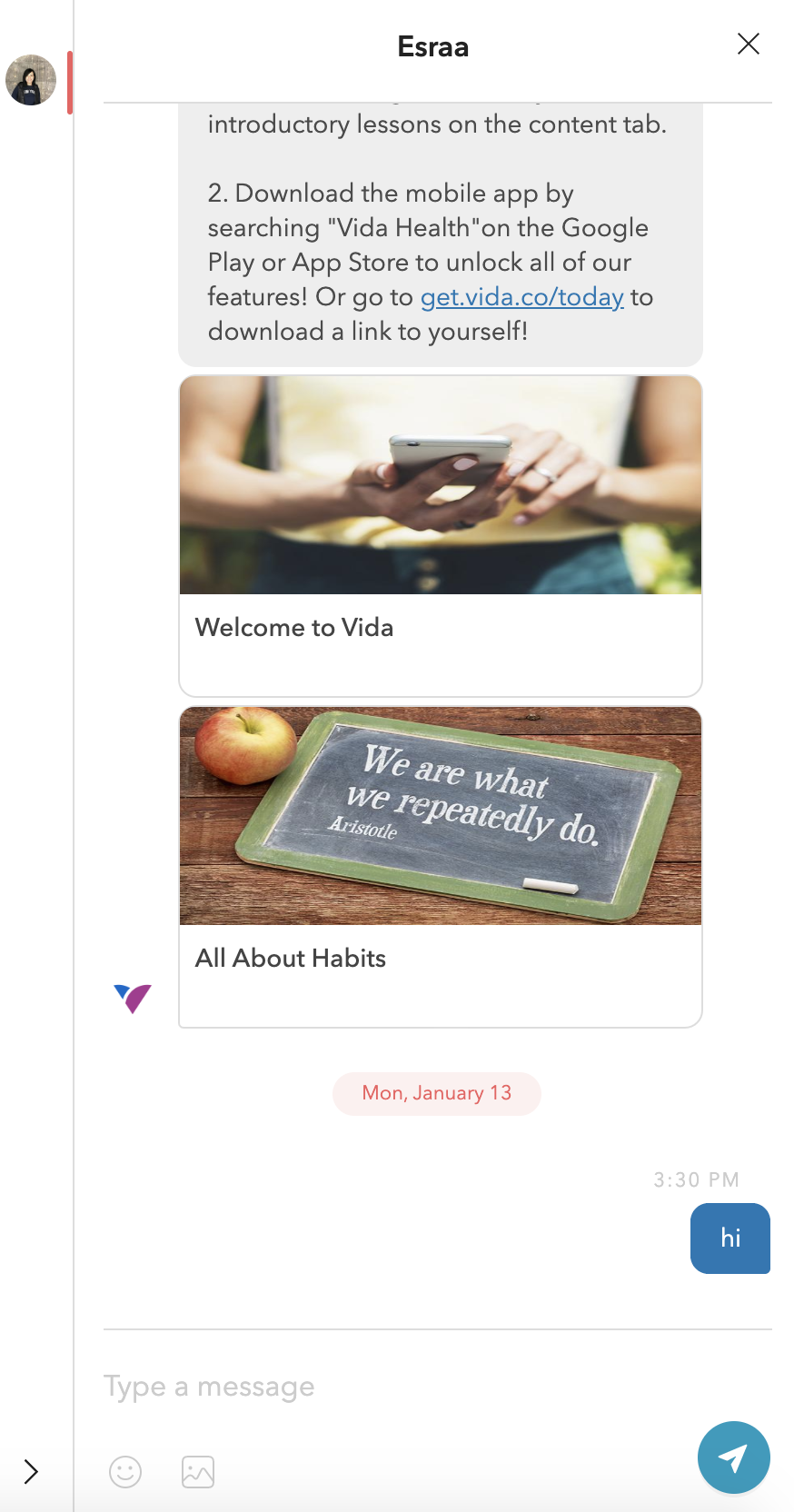 You can send your coach messages, emojis, photos and videos from your desktop! Just type your message to your coach, and press Send.