Our Vida programs integrate with devices to make monitoring and communicating your metrics with your coach easier. If Vida is offered to you at no cost per your benefits, you may be eligible to receive a free device. Here's how.
Step 1: Complete the Survey: Your Health Devices
Located in your "To-Do" list on your Home screen, there will be a survey made available to you shortly after you enroll with Vida.

Please complete this survey to proceed to the next step. Make sure to only indicate you have a device if you will be able to use it for the duration of your Vida program (the next 12 months).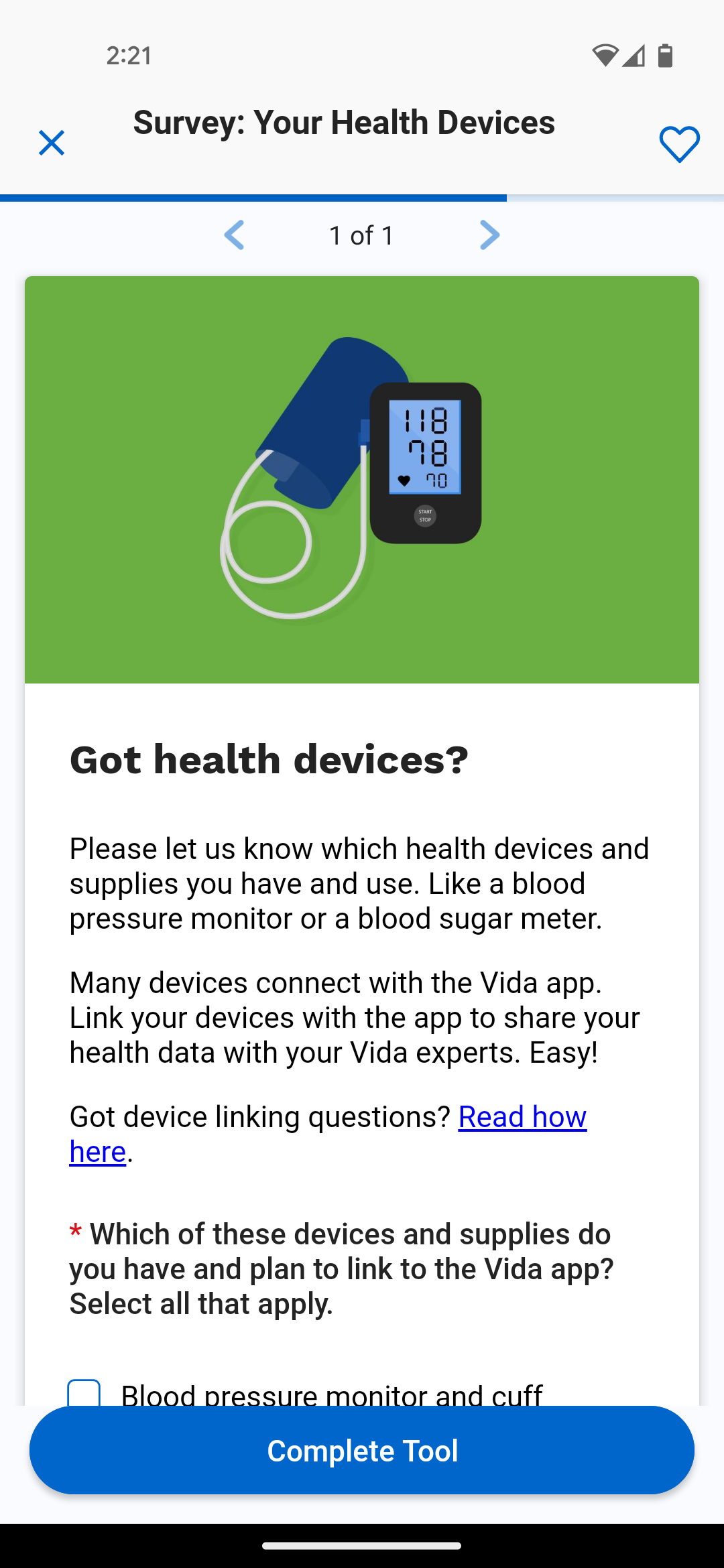 Step 2: Meet with your coach
Before you can place a device order, you're required to complete your first consult with your coach. Your coach will discuss your program with you, which may include details about the devices specific to your program and health conditions.
If you haven't done so already, take the first step by scheduling your first consult.
Step 3: Complete the device order form
Sample screenshots below are for the glucose meter.
If you are eligible for a device, you will be sent an order form for the device that you qualify for based on your program and qualifying health conditions.
The form will be added to your "To-do" list on the home screen. Tap the form to get started.

Choose whether you would like to receive a device from Vida or prefer to use your own.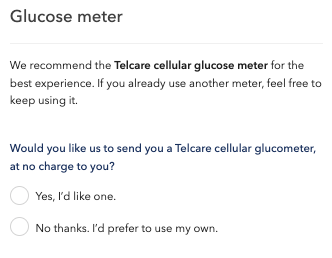 Enter your full shipping address.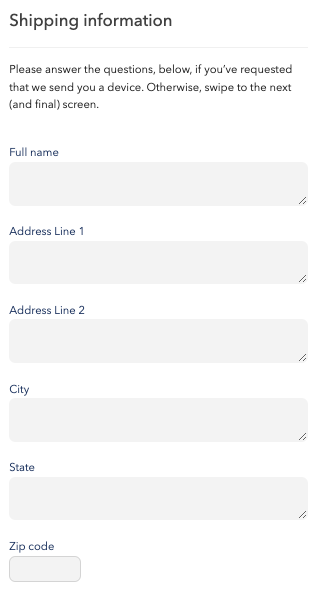 Double-check that your address is entered correctly before proceeding to the final screen.
Tap "Complete Tool" to submit your order.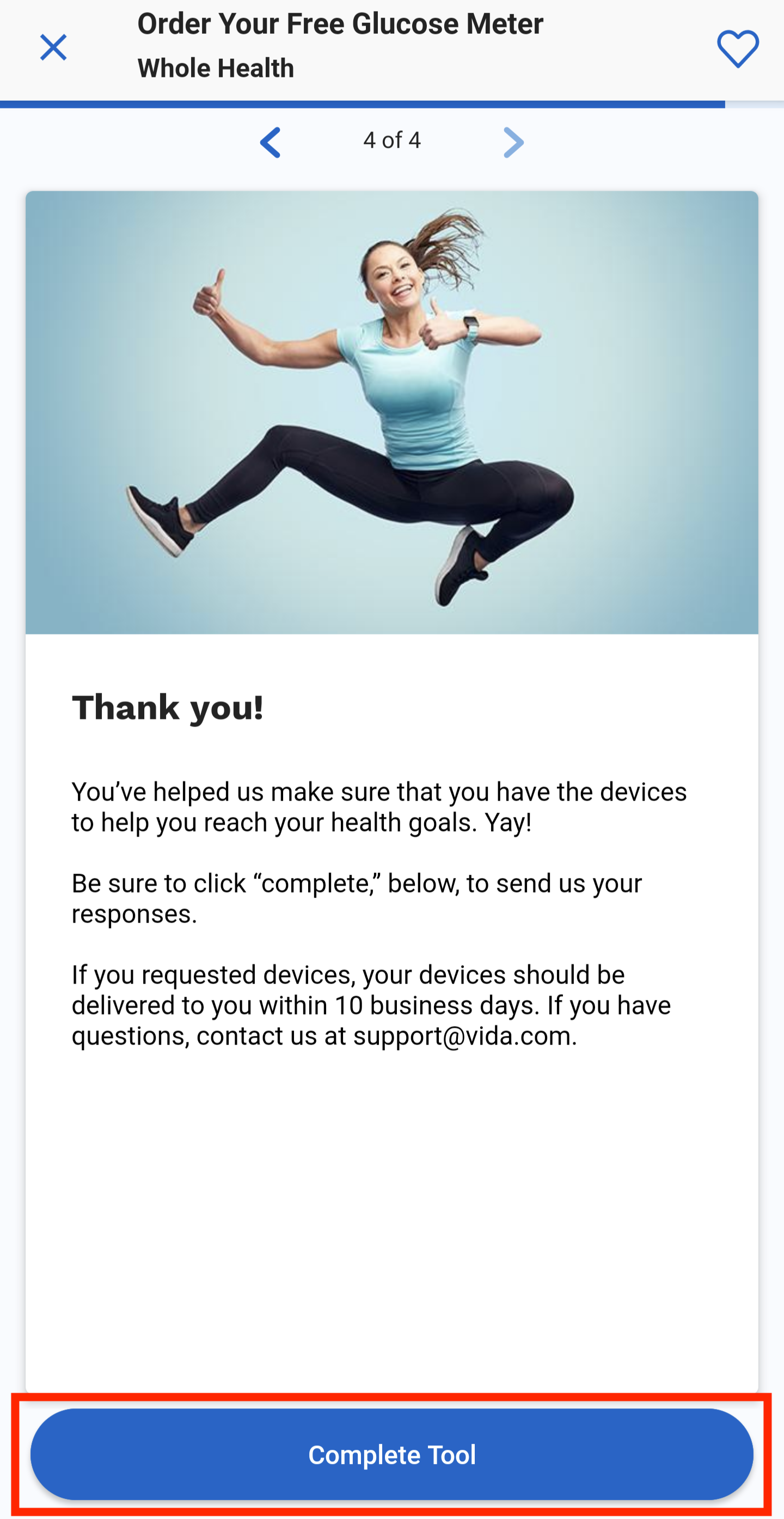 Your device order will be processed and delivered to you within 10 business days. If you have questions about the order you submitted, you can contact us at support@vida.com.