Great question!
To get started, go to the chat tab in the app and locate the content card you want to email to yourself.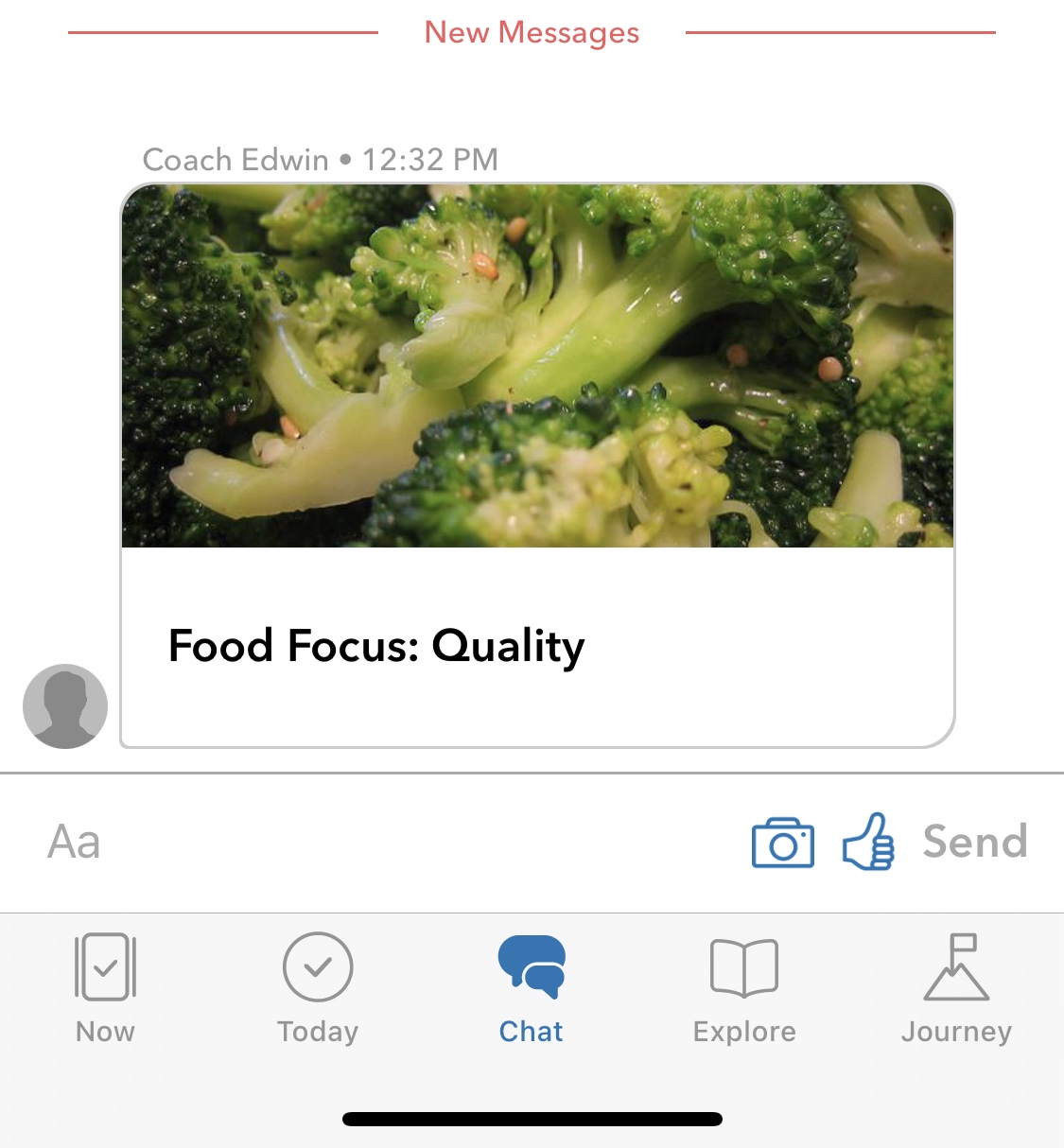 Next, click on the content card and click on the Share button located in the top right-hand section.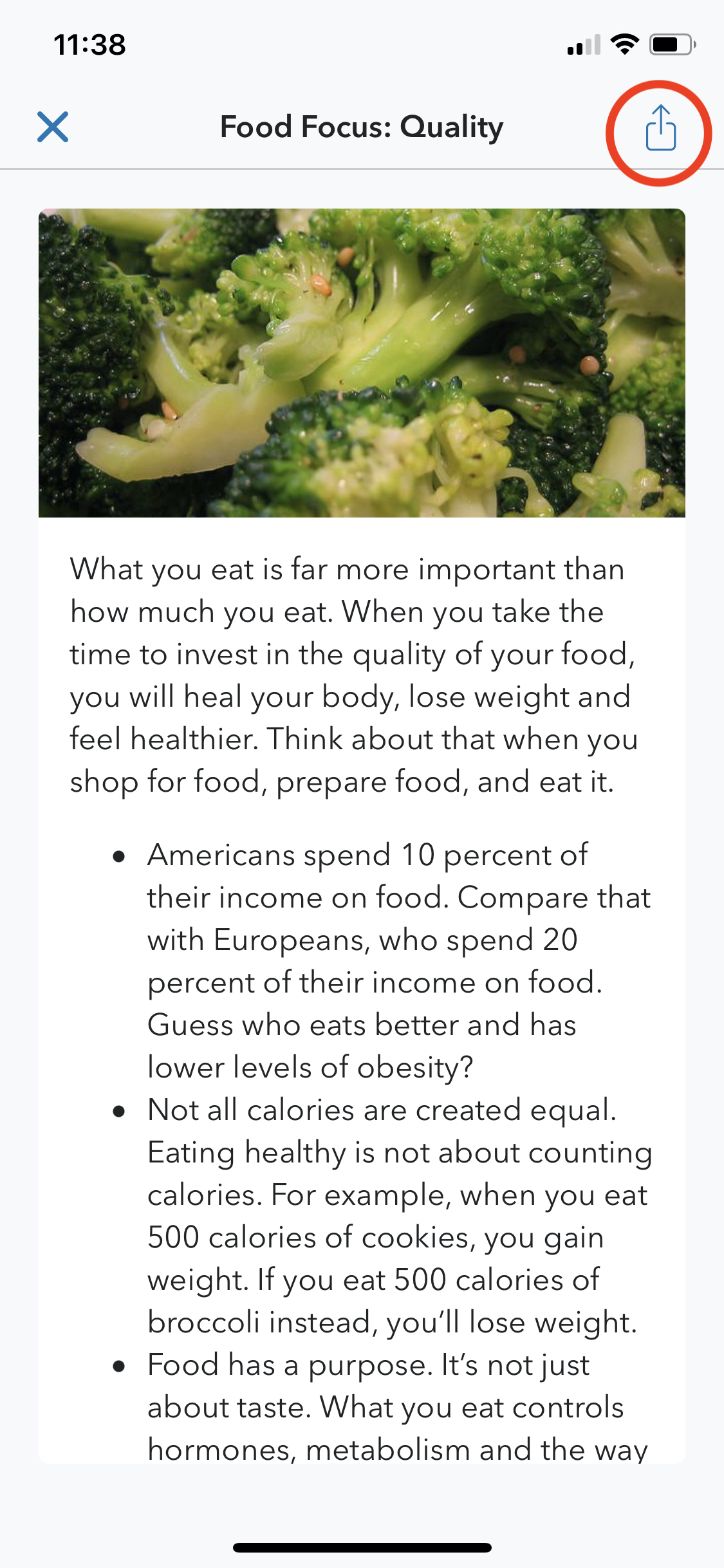 A pop up will appear, please click on "Email this Card (Printable)" to email yourself the content card!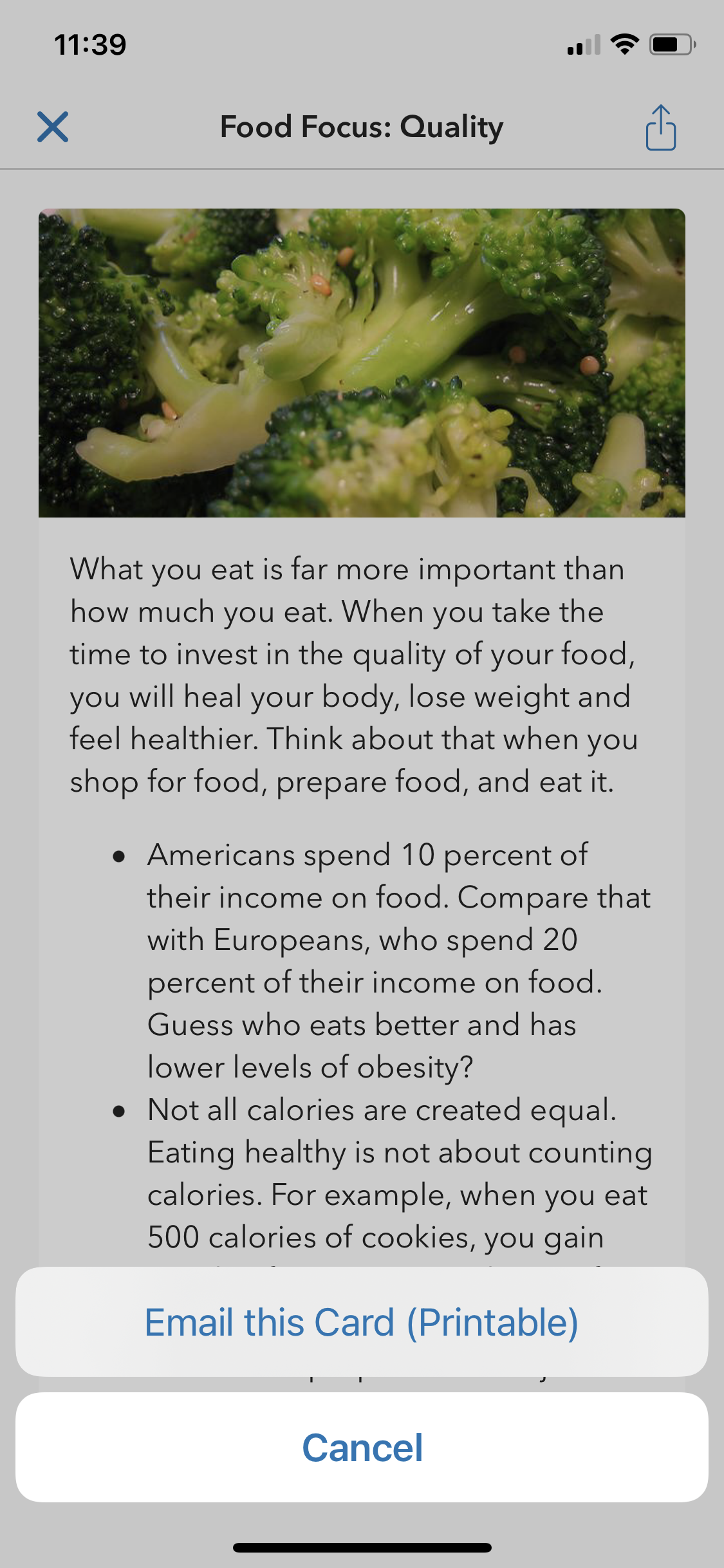 If you need further assistance please reach out to support@vida.com