Great question!
iOS Users
To get started, go to the Chat screen in the app and locate the content card you want to email to yourself.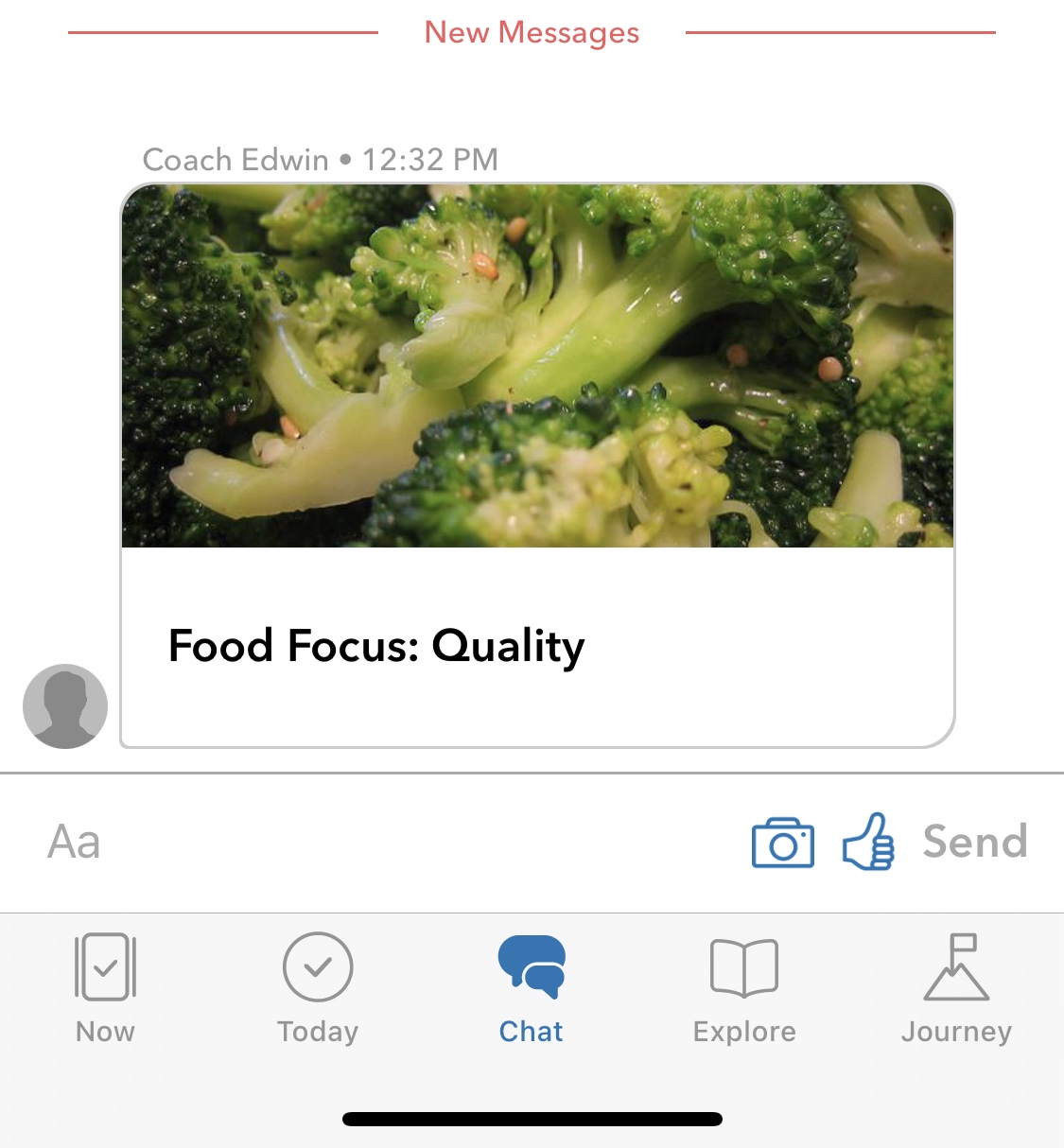 Next, click on the content card and click on the Share button.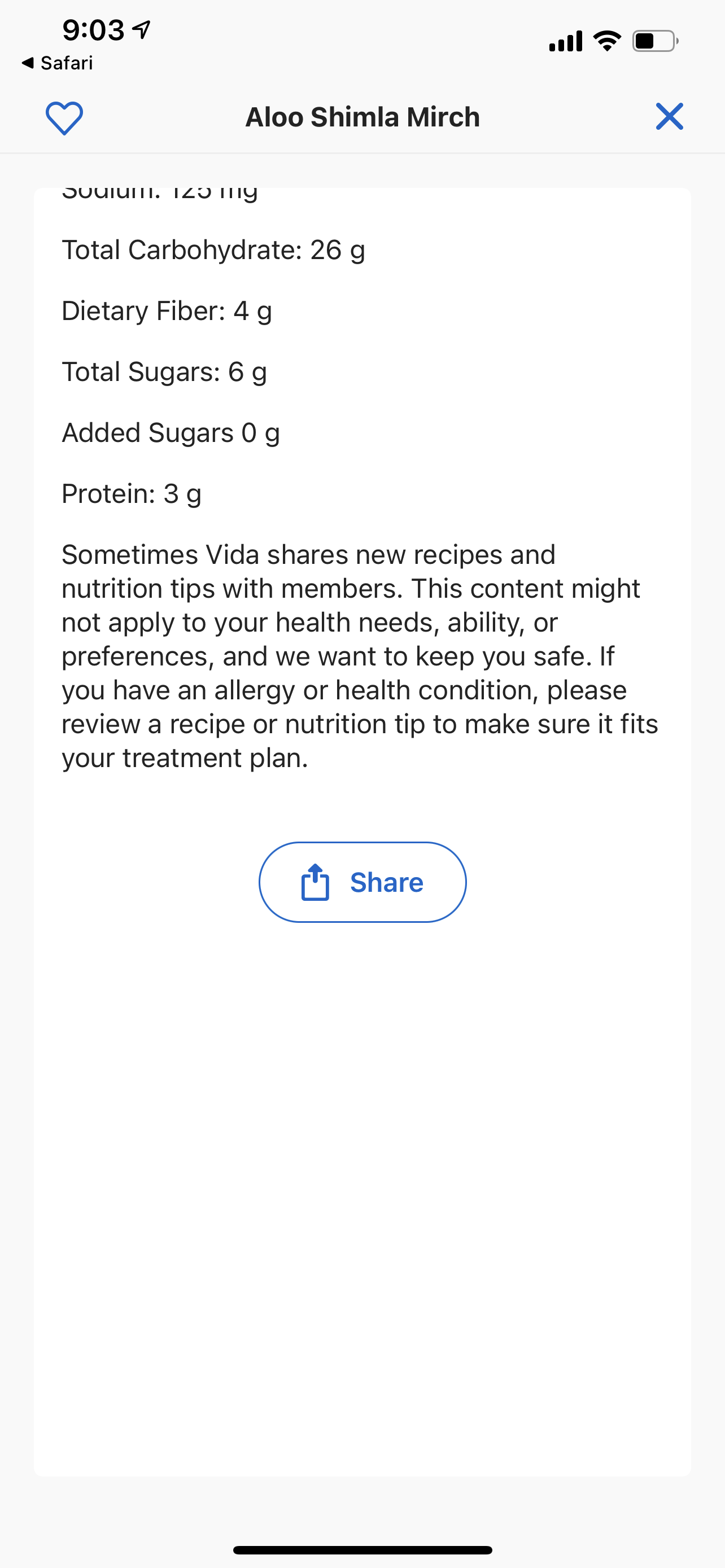 A pop up will appear, please click on "Email this Card (Printable)" to email yourself the content card!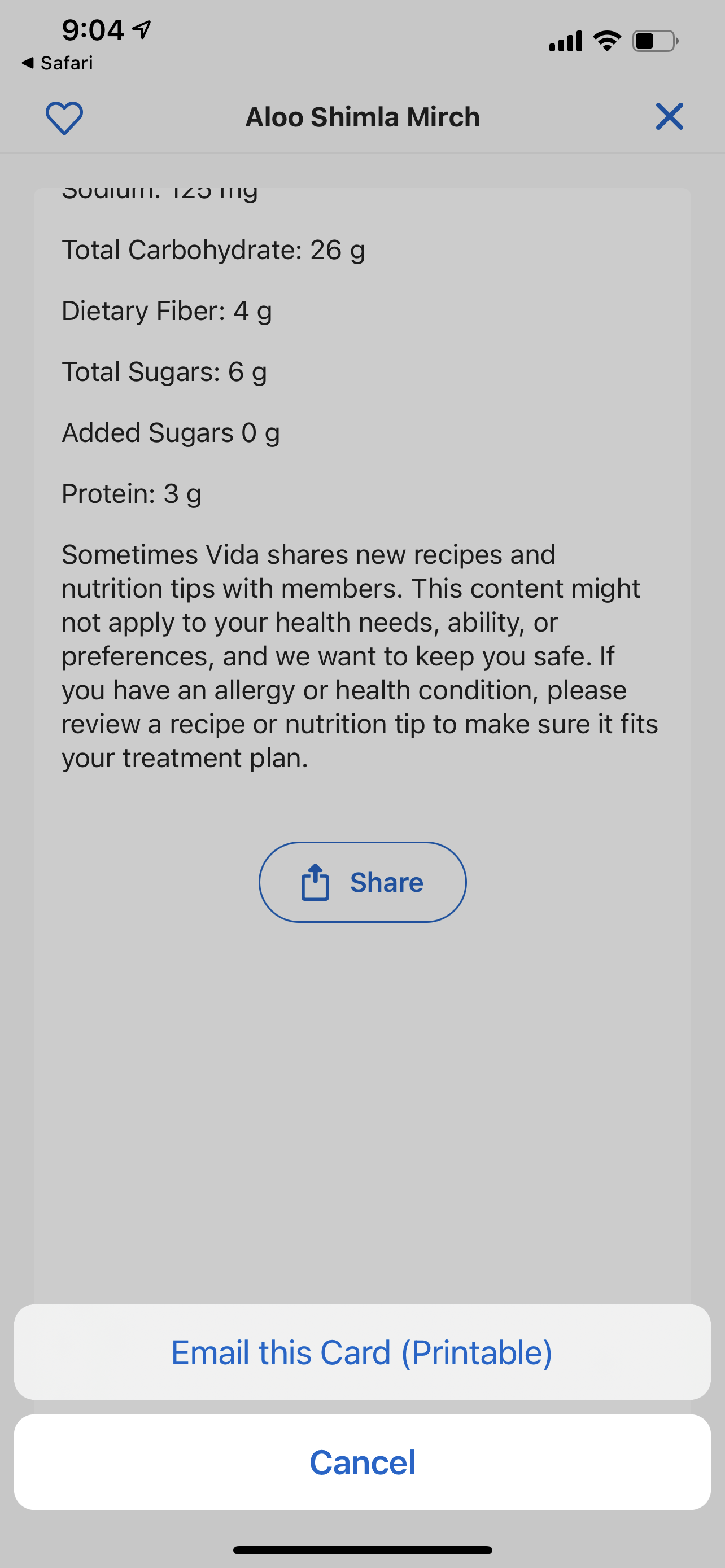 Android Users
After tapping the share button, choose your default email app to begin composing your email. The content card link will be embedded in your message.
If you need further assistance please reach out to support@vida.com