All programs require completion of the Emergency Contact form. All programs also require members to complete the Informed Consent form, with the exception of the Diabetes Prevention Program.
To complete your informed consent form, you would want to log into the app first by clicking on the Log in button.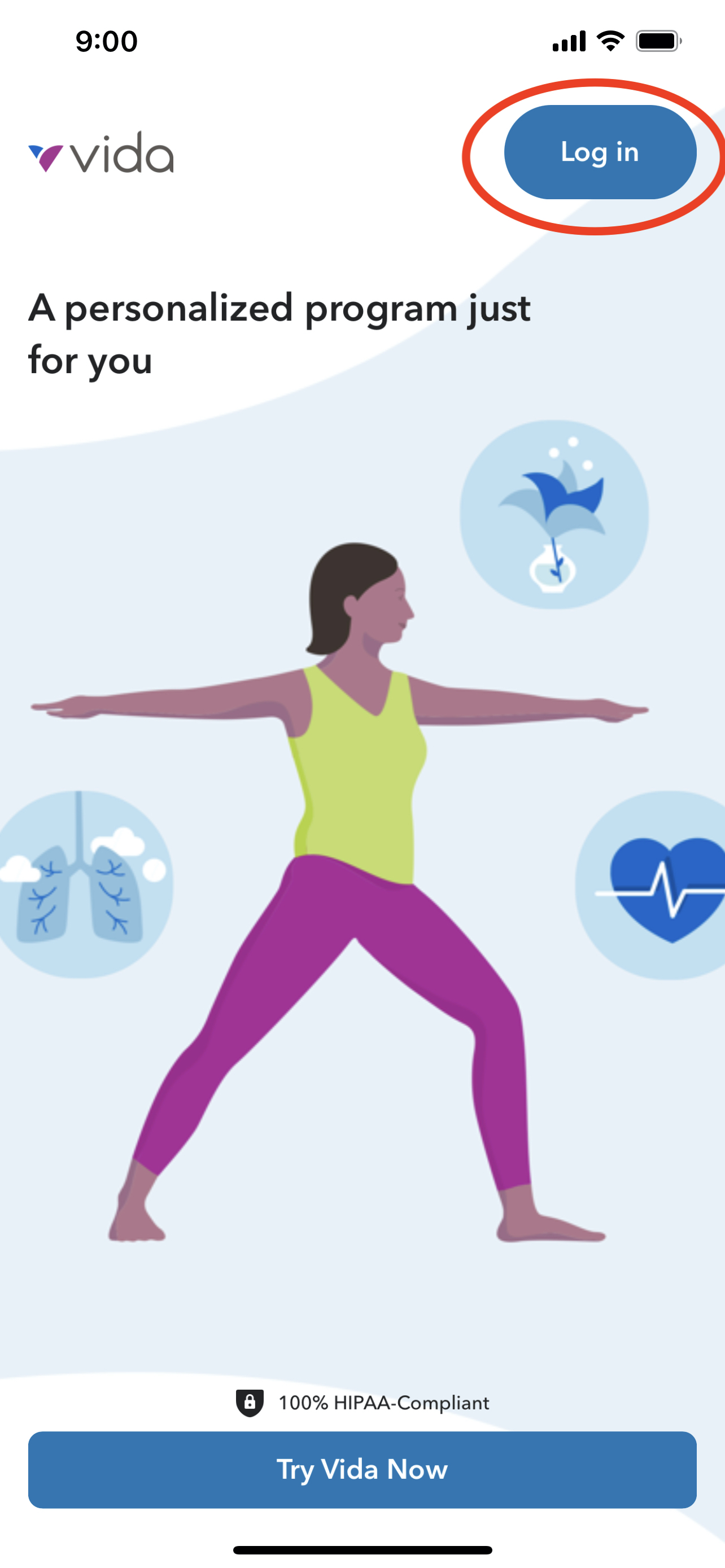 Next, go to the Today tab and locate the form called "Do Informed Consent".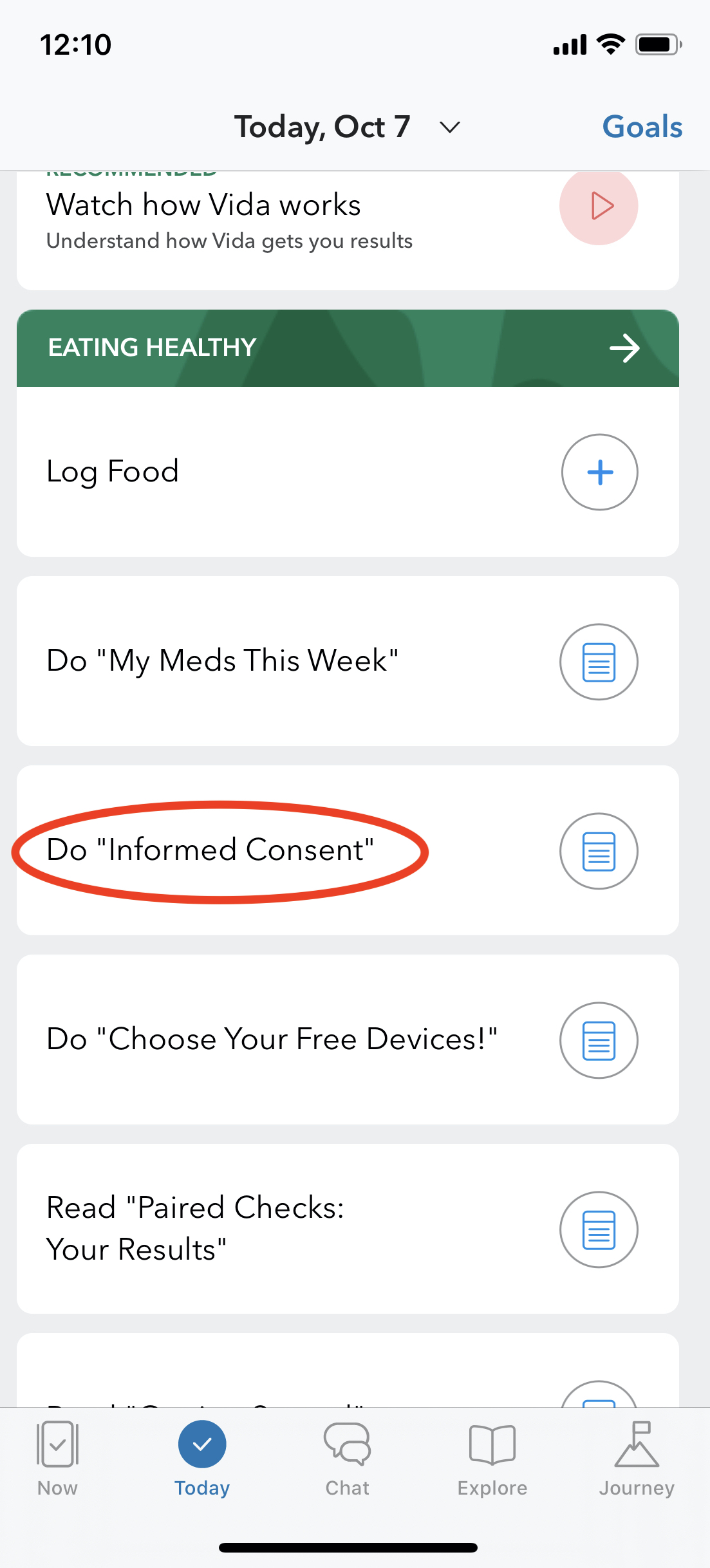 Next, you would want to click on the > to read each slide.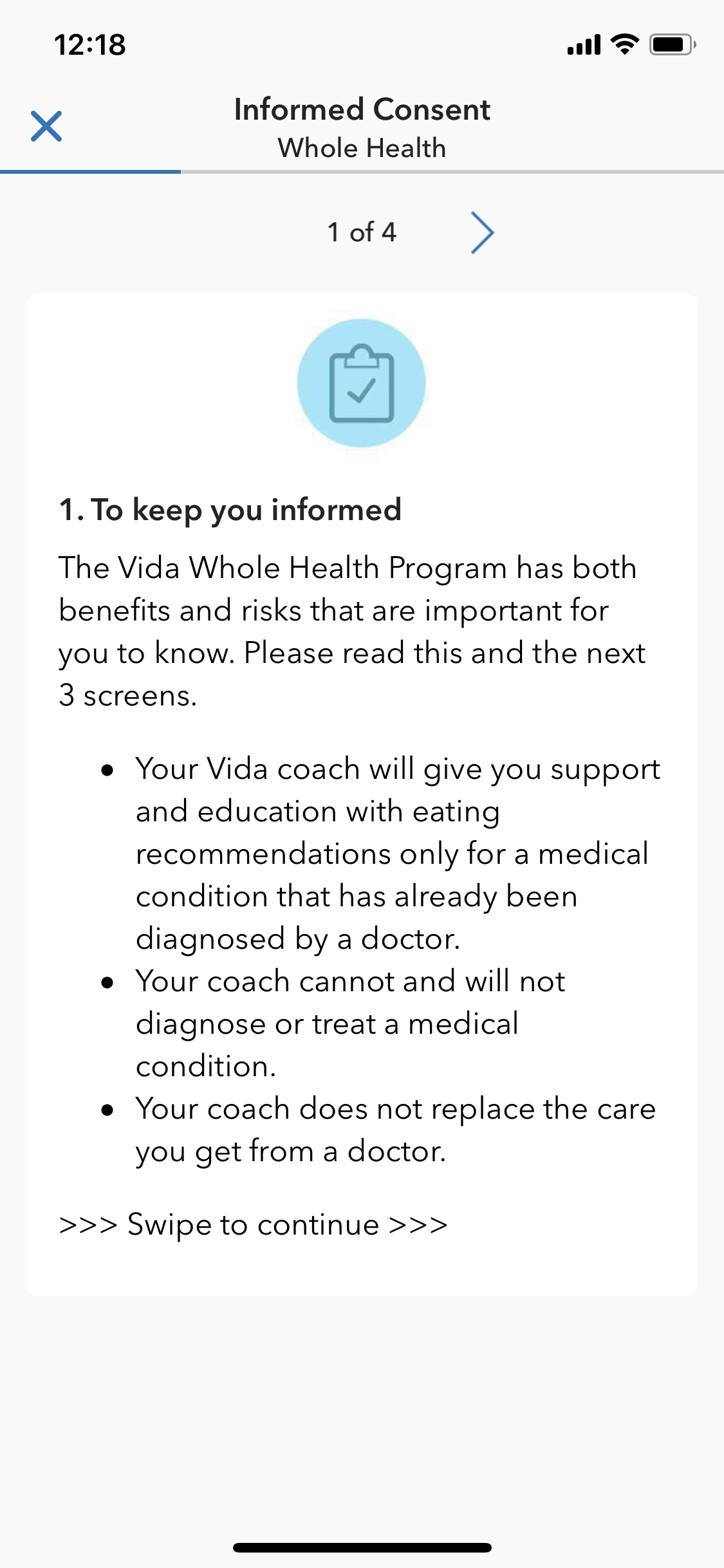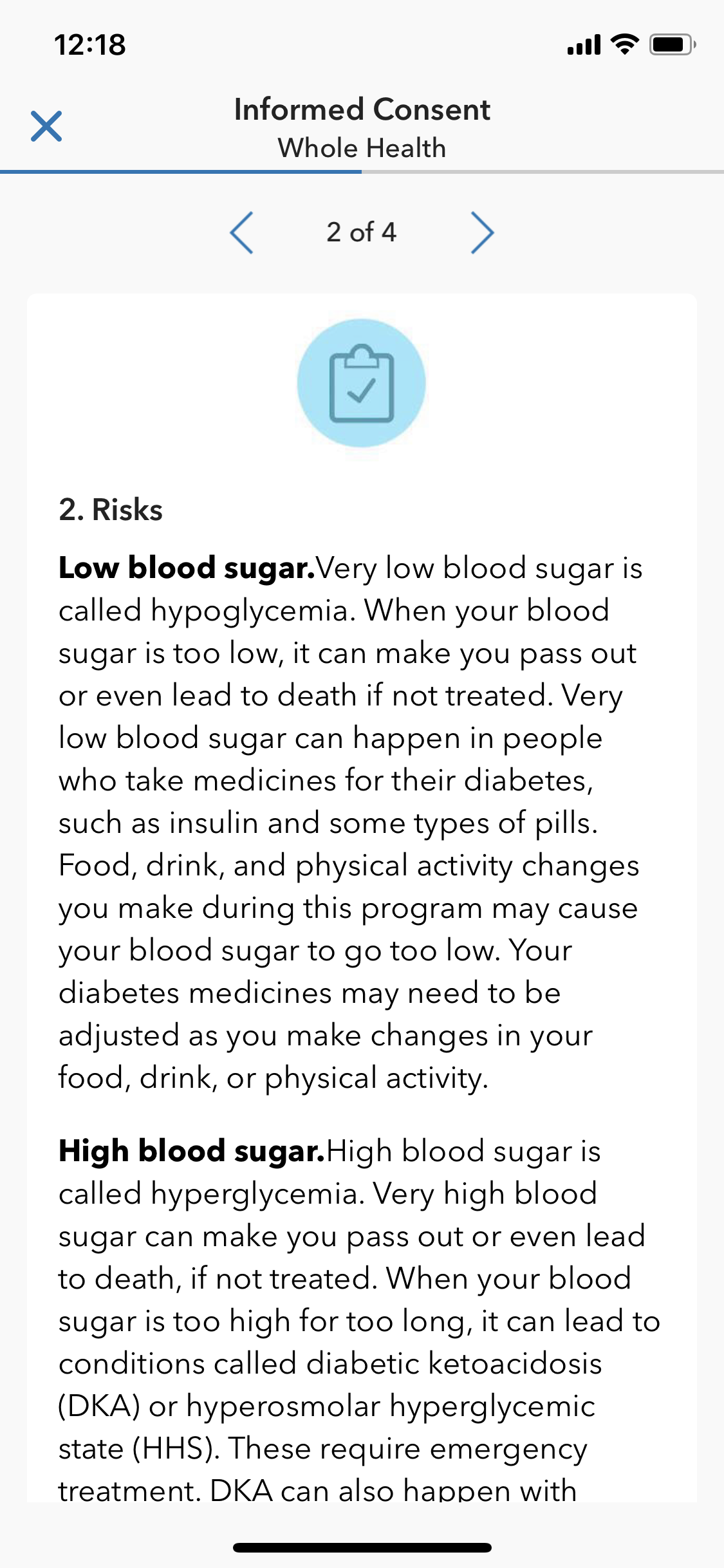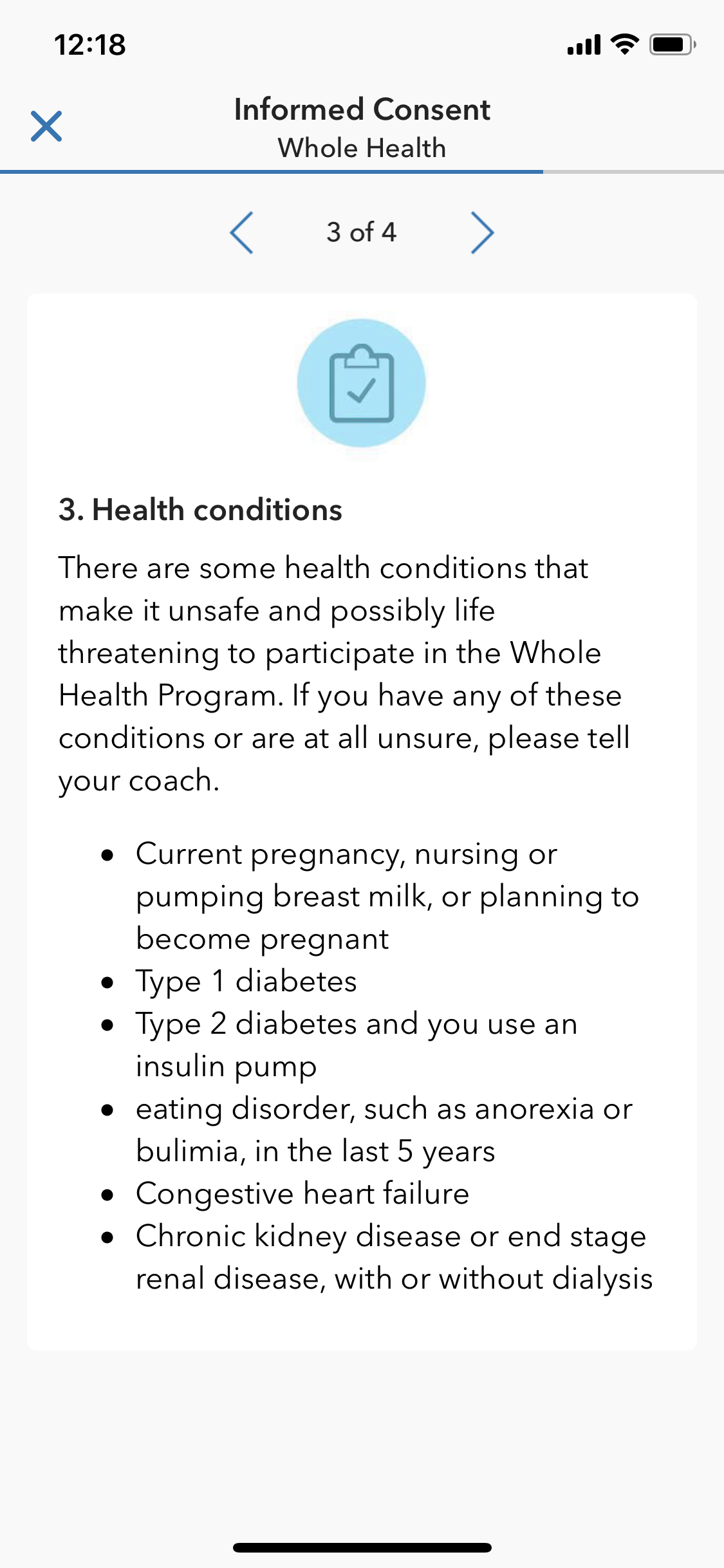 On the last slide, scroll down to finish reading, then click into the top box and type your name to sign the form, then hit complete. If you have questions before signing, please enter them in the bottom box and hit complete to send the questions to our team.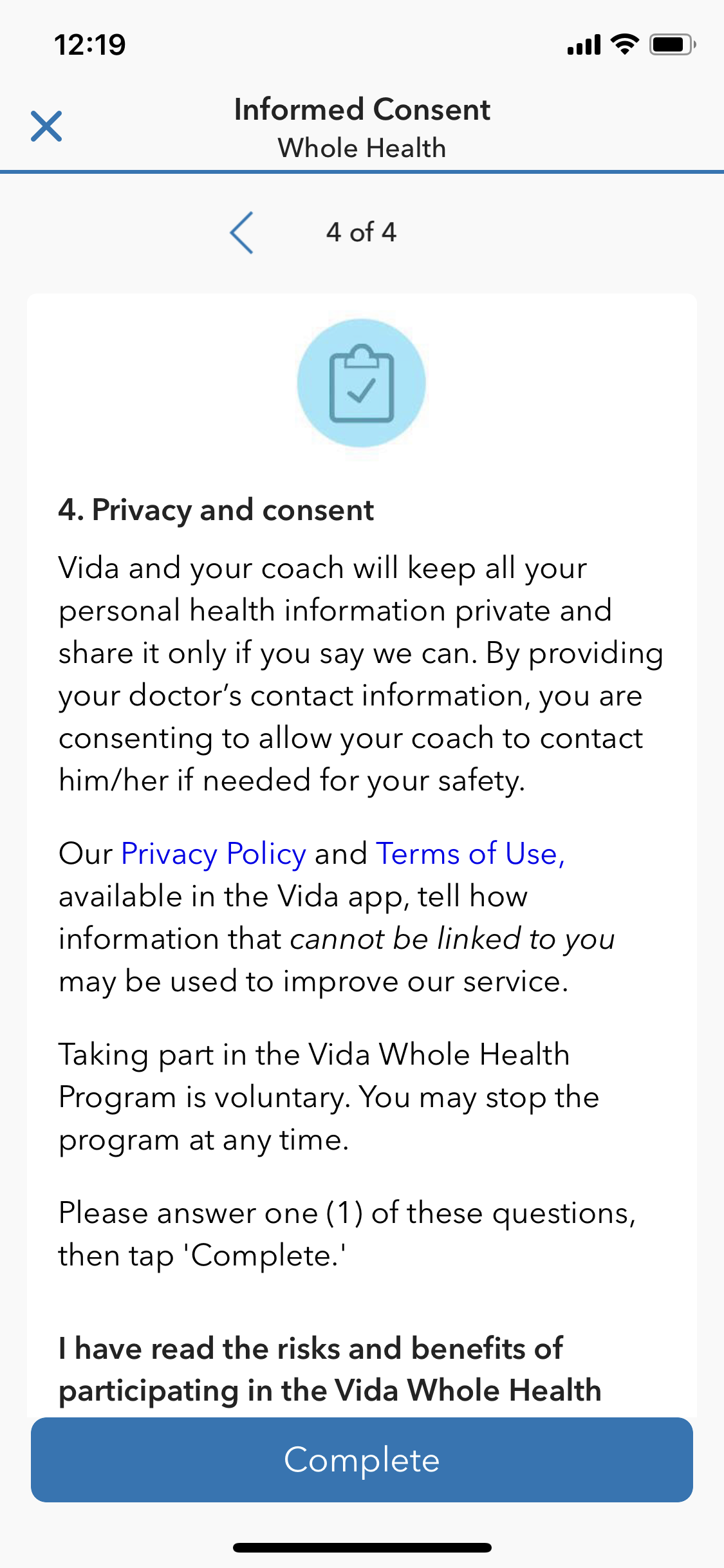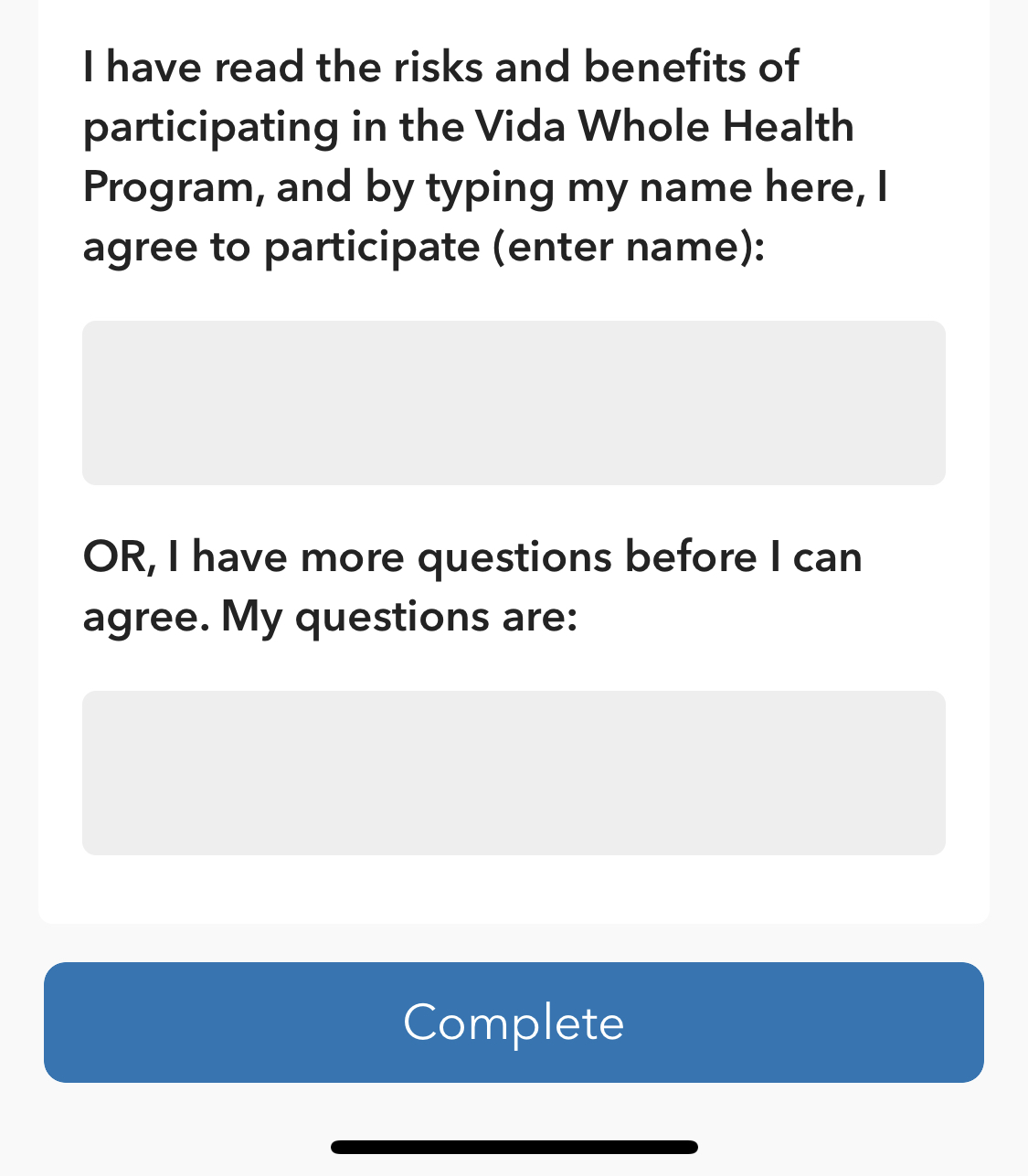 Emergency Contact Form
To complete the emergency contact form, go to the Today tab in the app.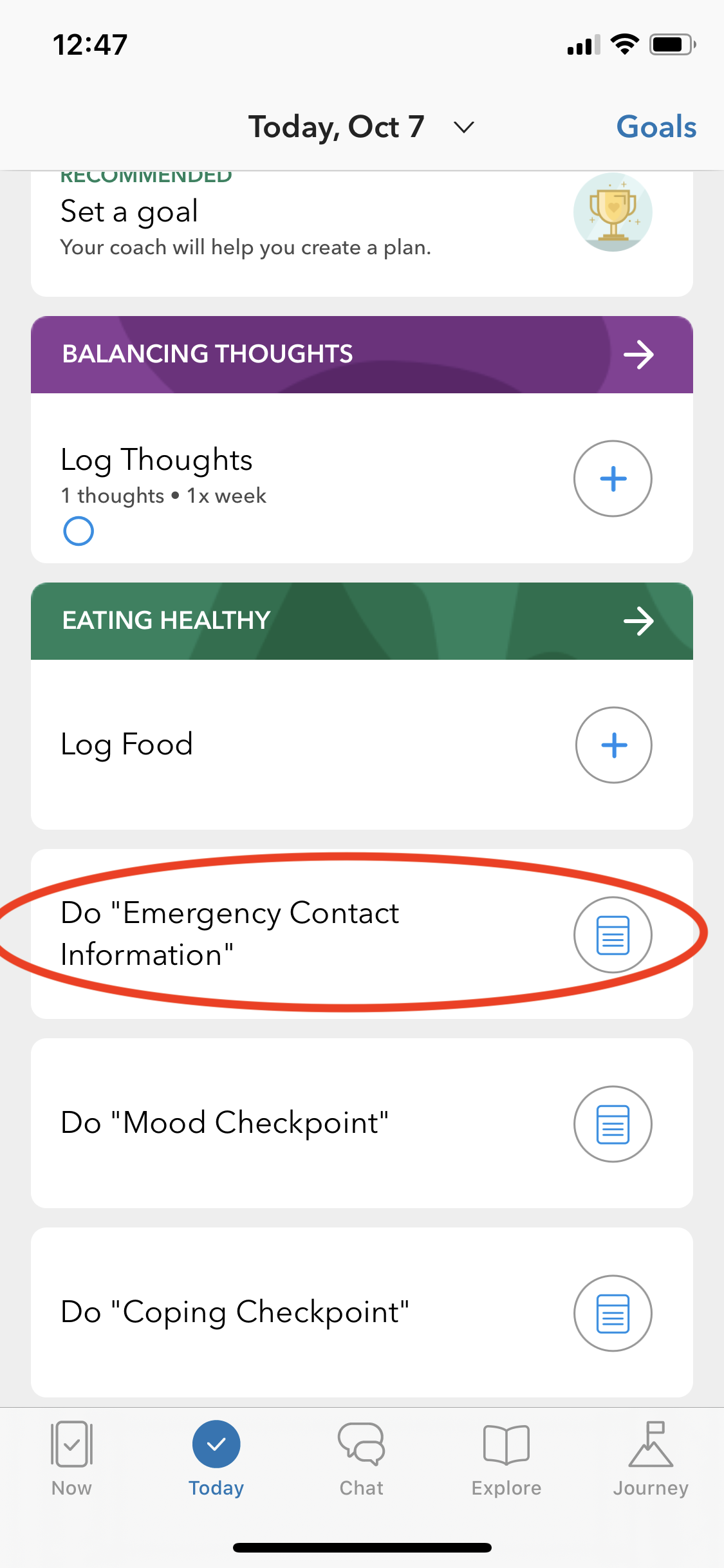 Click into each box to type your answer. Once everything is filled out, please click the complete button.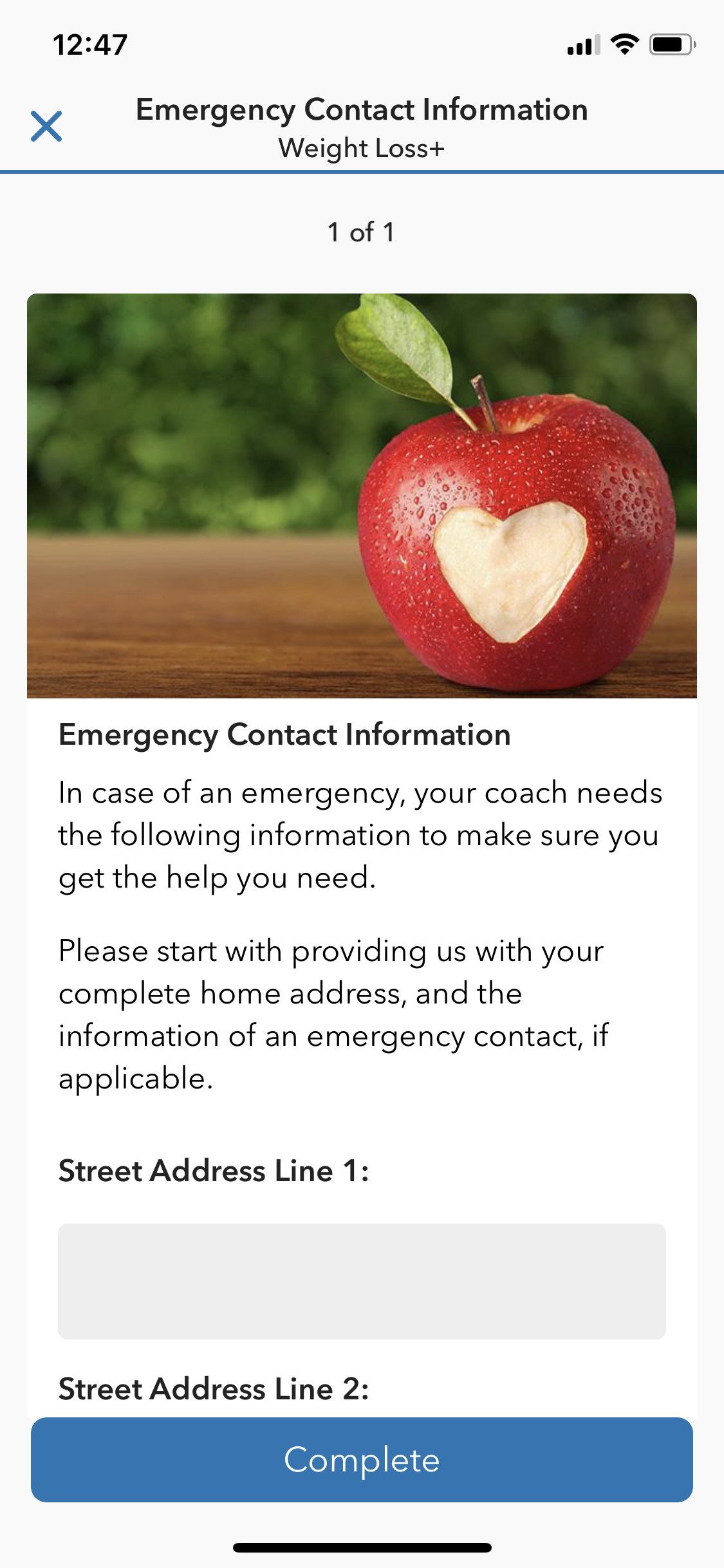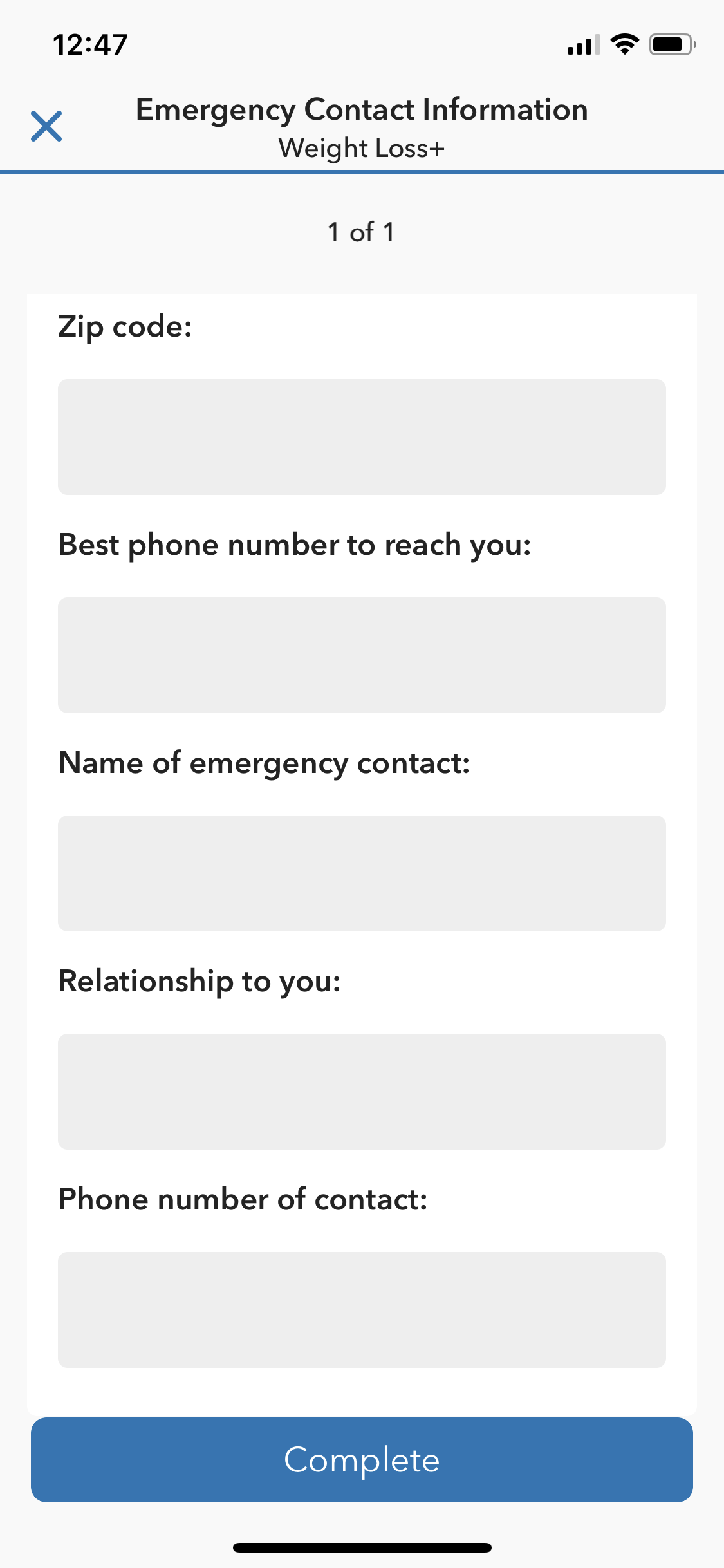 Once completed, there will be a blue checkmark next to the form.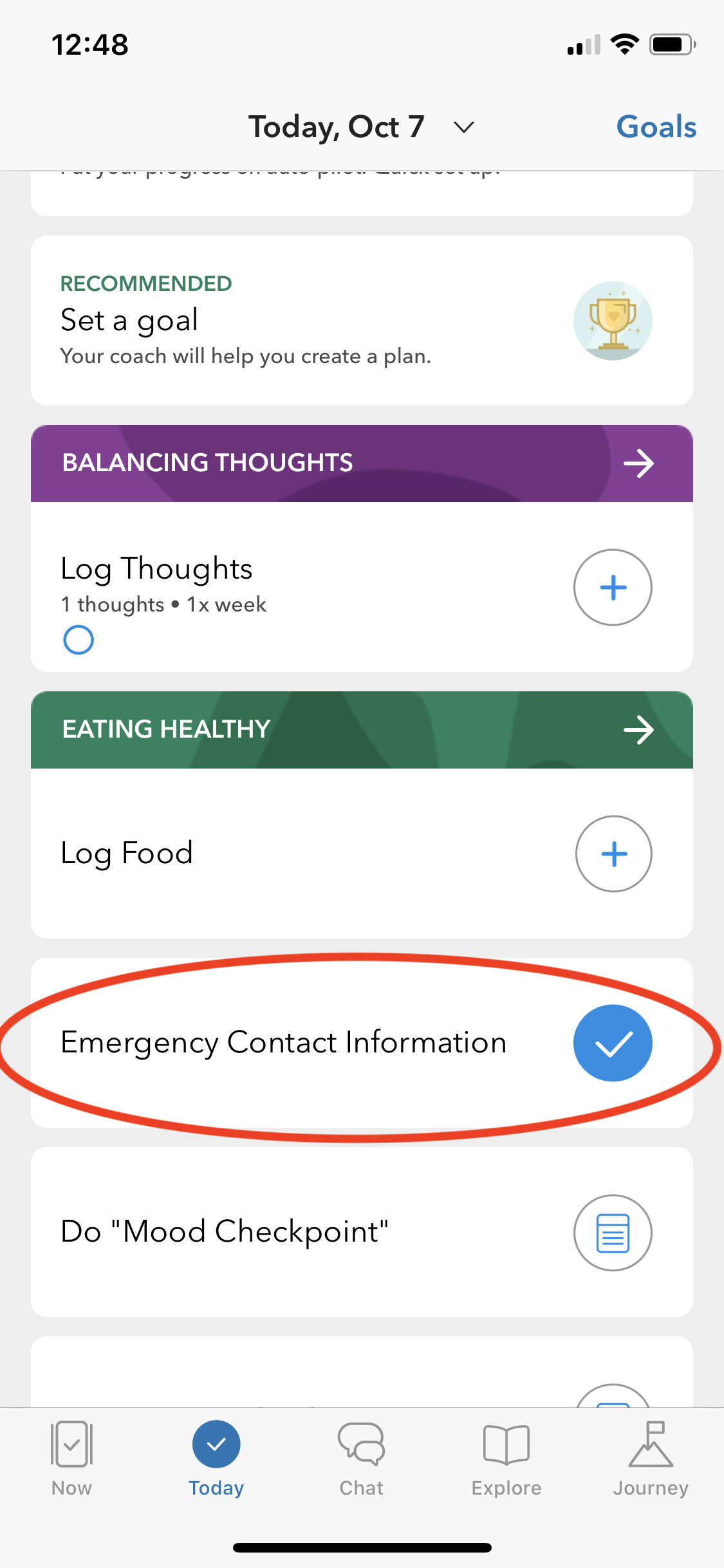 If you have further questions please contact support@vida.com