Before Connecting with Vida
For instructions on how to set up and connect your Contour Next Glucometer, you can read the included instruction manual in the box, or view the instructional video.
*Before connecting your Contour Next device with Vida, please make sure you have connected the device to the Contour Next one application. *
Please download the app either at the Google Play Store or the App Store.


Once you have created your account, you'll want to pair your Contour Next Glucometer with your mobile device.
Click the Menu icon located in the top-left hand corner of the screen.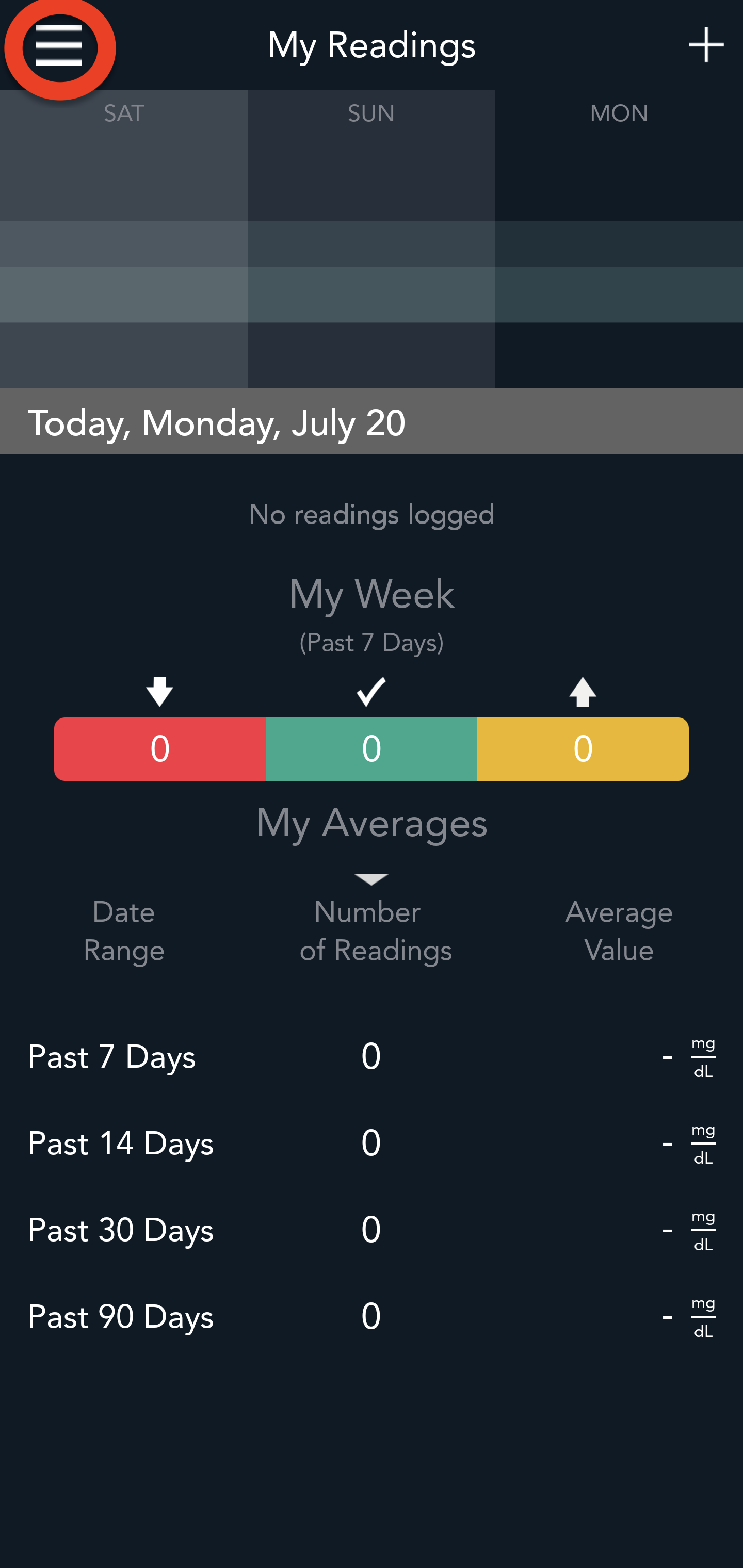 Click the section Pair a Meter to connect our glucometer to your mobile device.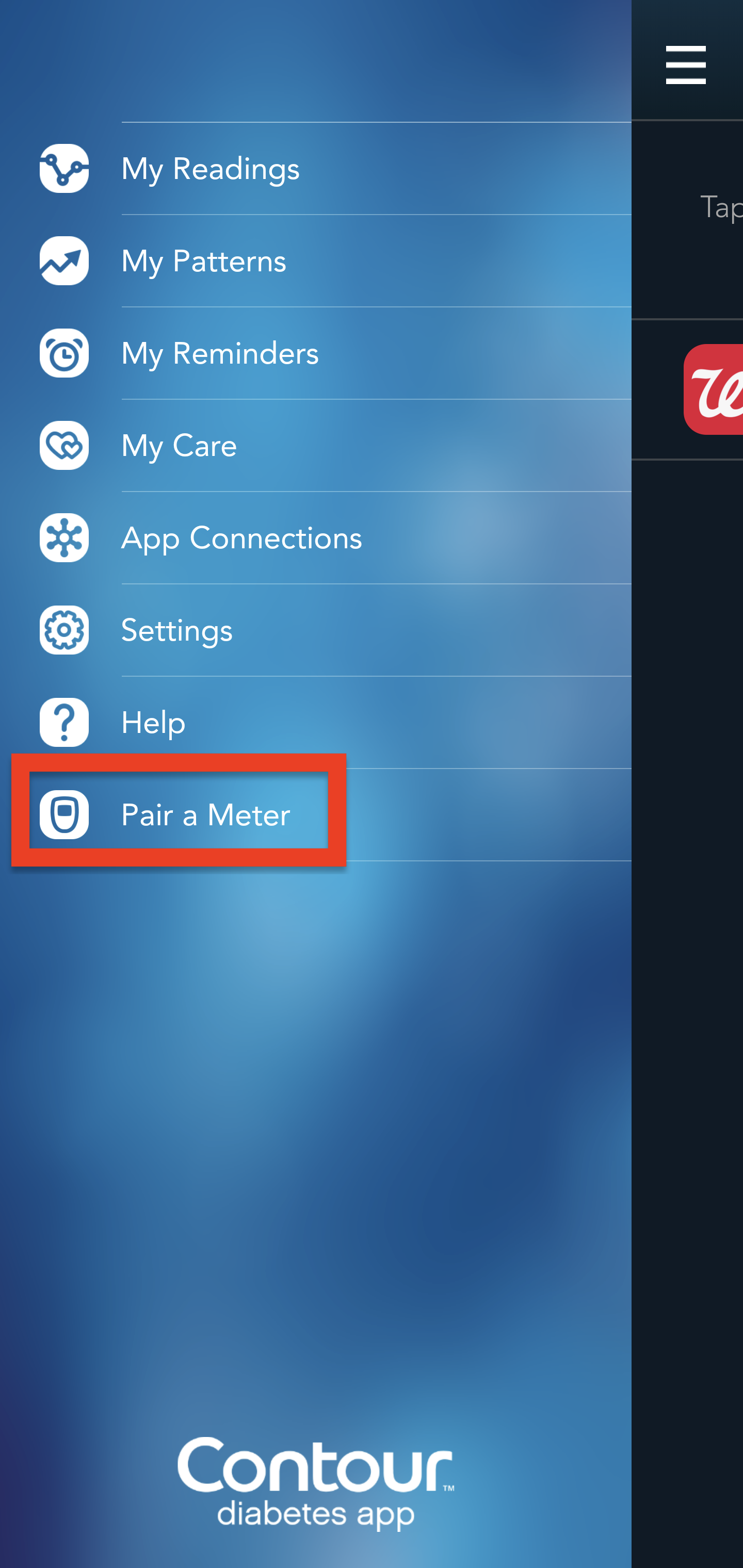 Click on the Countour Next One Device icon.

Please make sure your meter is off and keep it near your mobile device.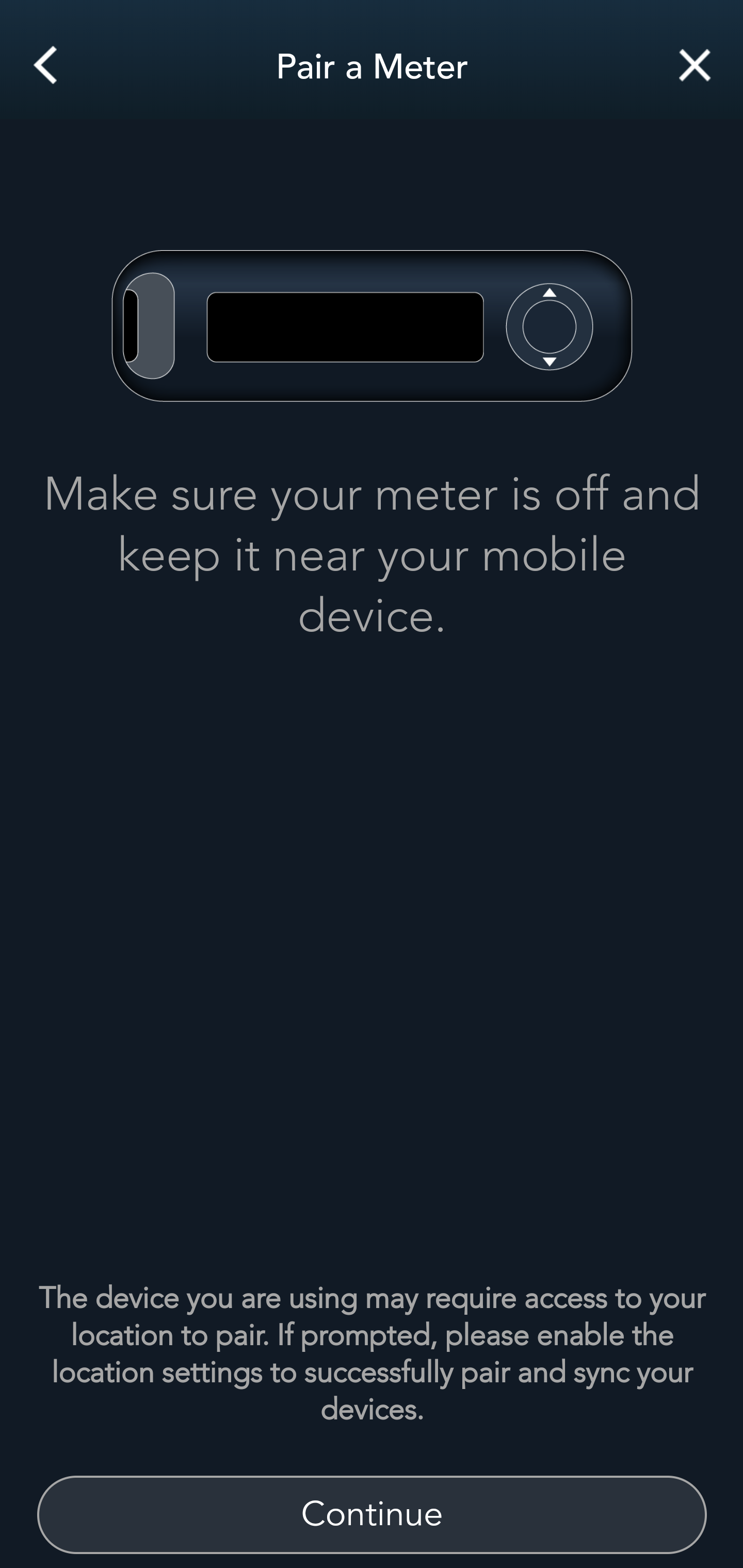 Press and hold the center button for 6 seconds until you see the blinking Bluetooth symbol. A blue light will blink on the device when you are in pairing mode.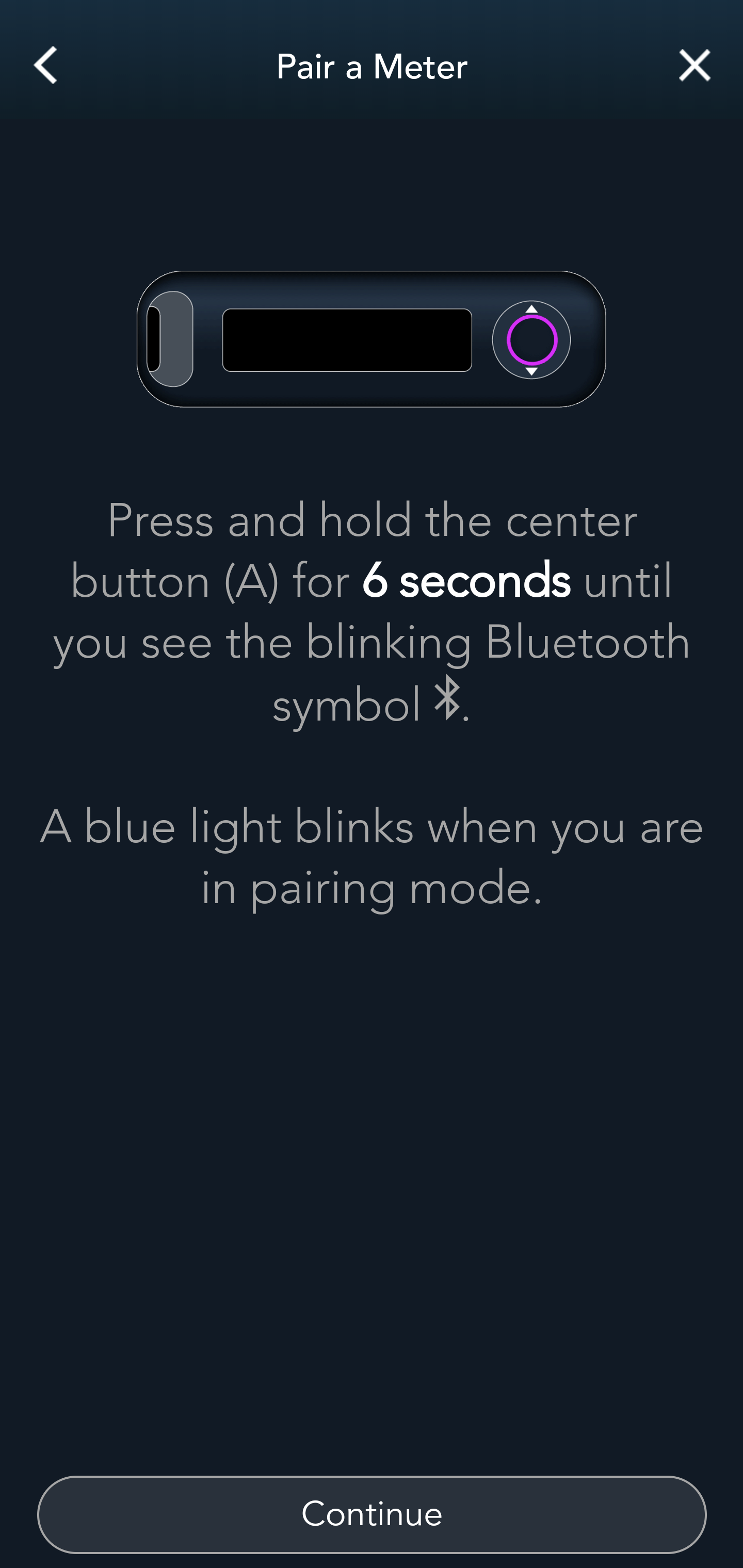 Tap the name and serial number below that matches your device, then tap Continue.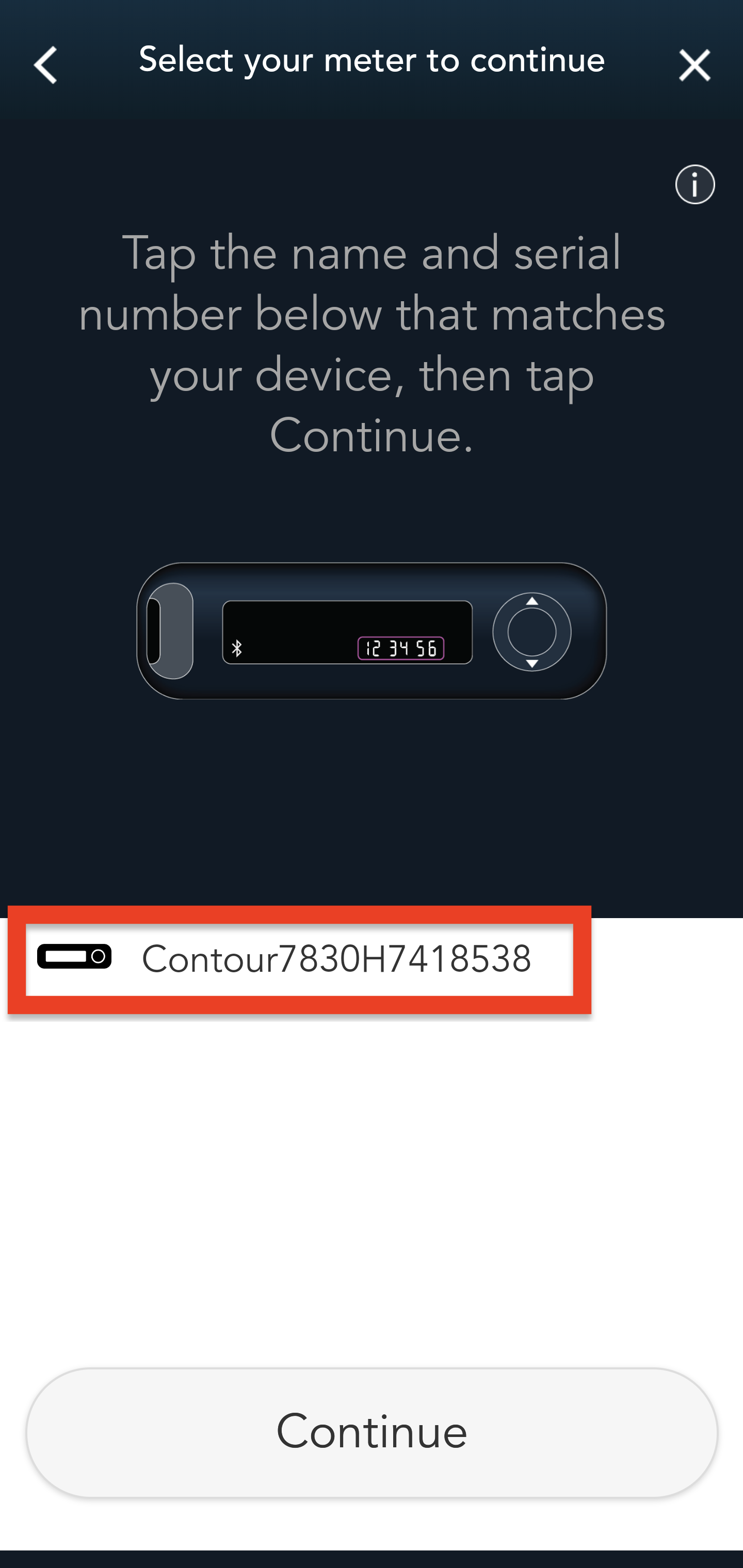 .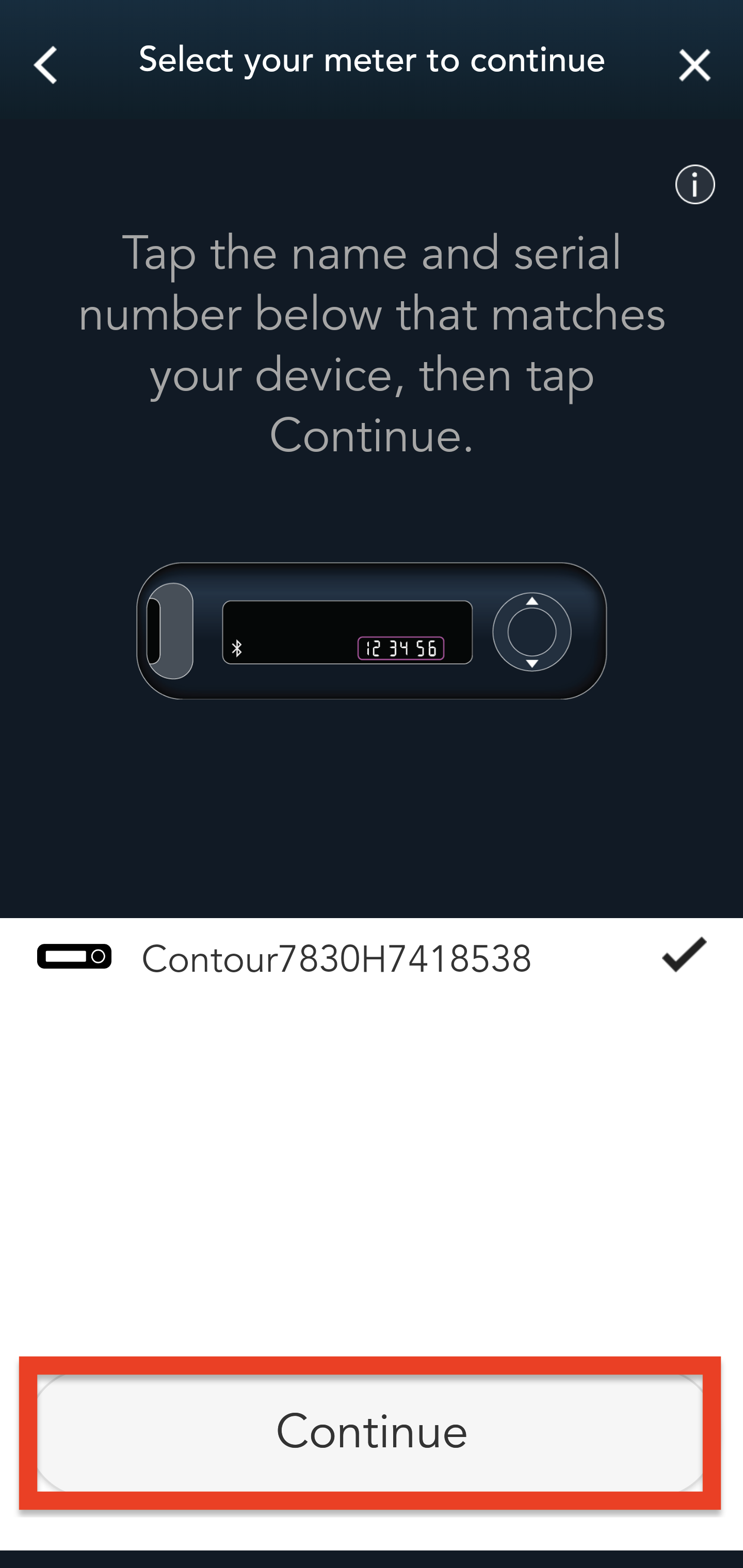 Your device will now attempt to connect to your Contour Next Glucometer. Once it's successful, you should move to the next screen. Please note that a solid blue light will shine on your meter for a few seconds. DO NOT turn off your meter as you continue the setup process.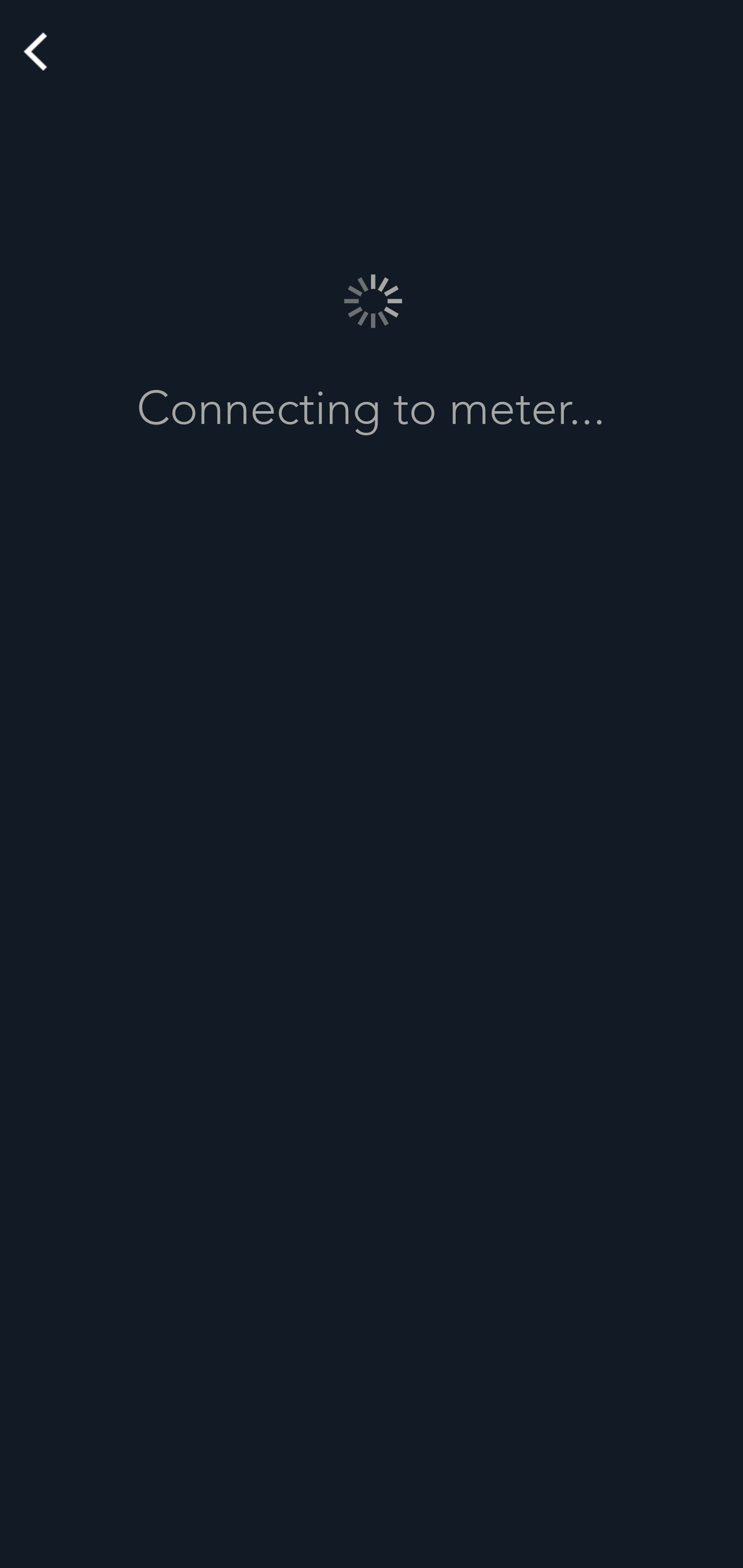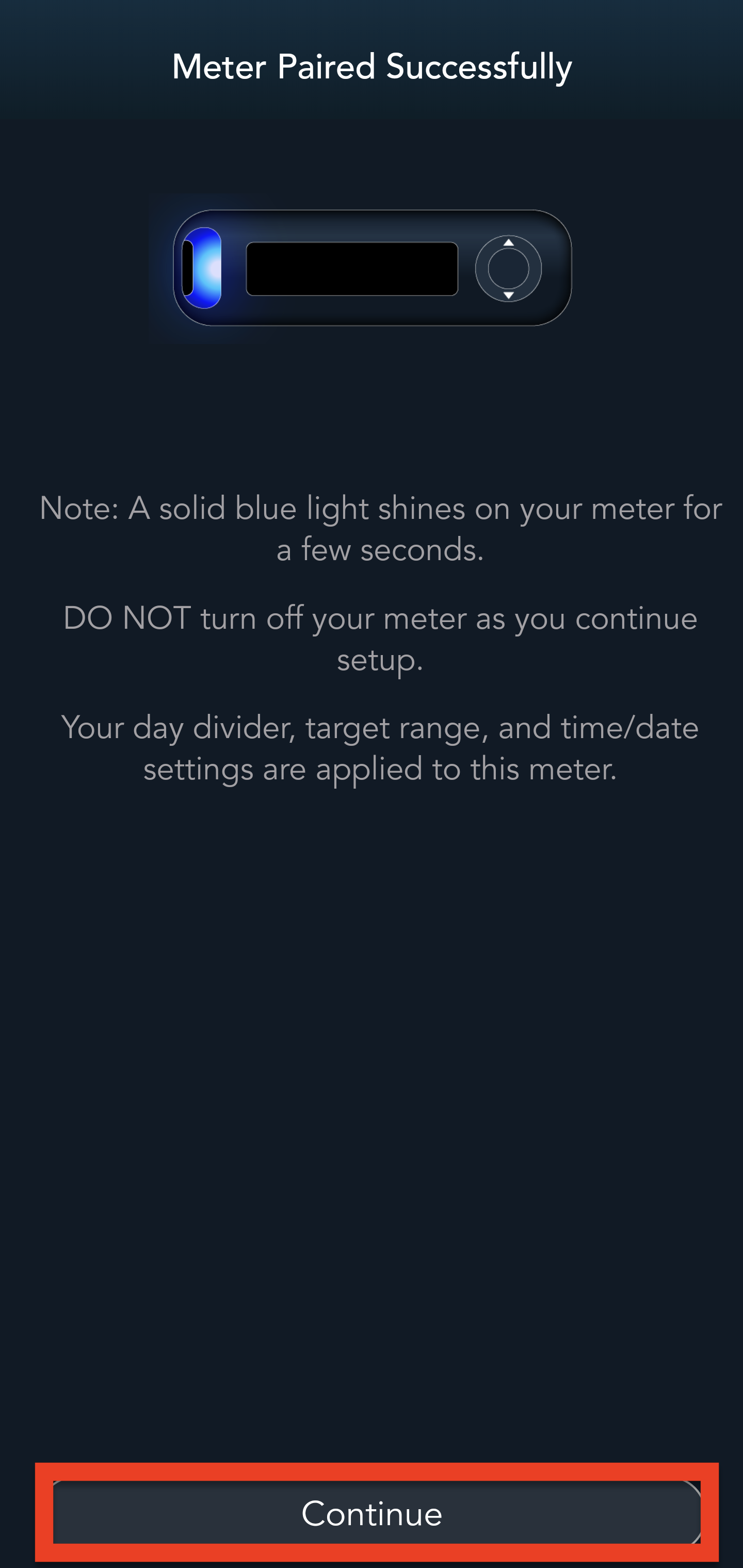 You can then customize what you want to be notified about. Please then press continue when done.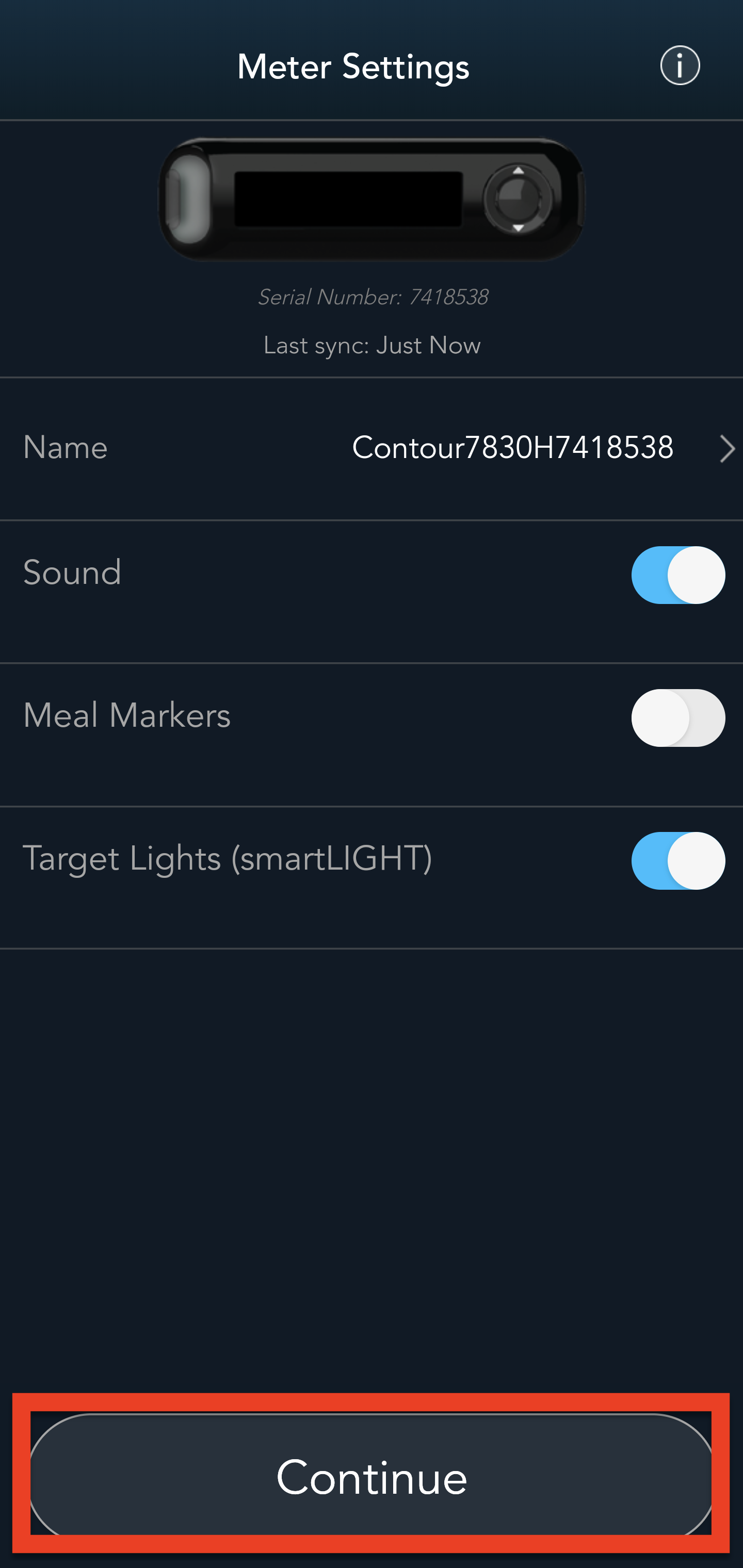 Please make sure you navigate to your mobile device's settings section and confirm the Bluetooth connection has been established.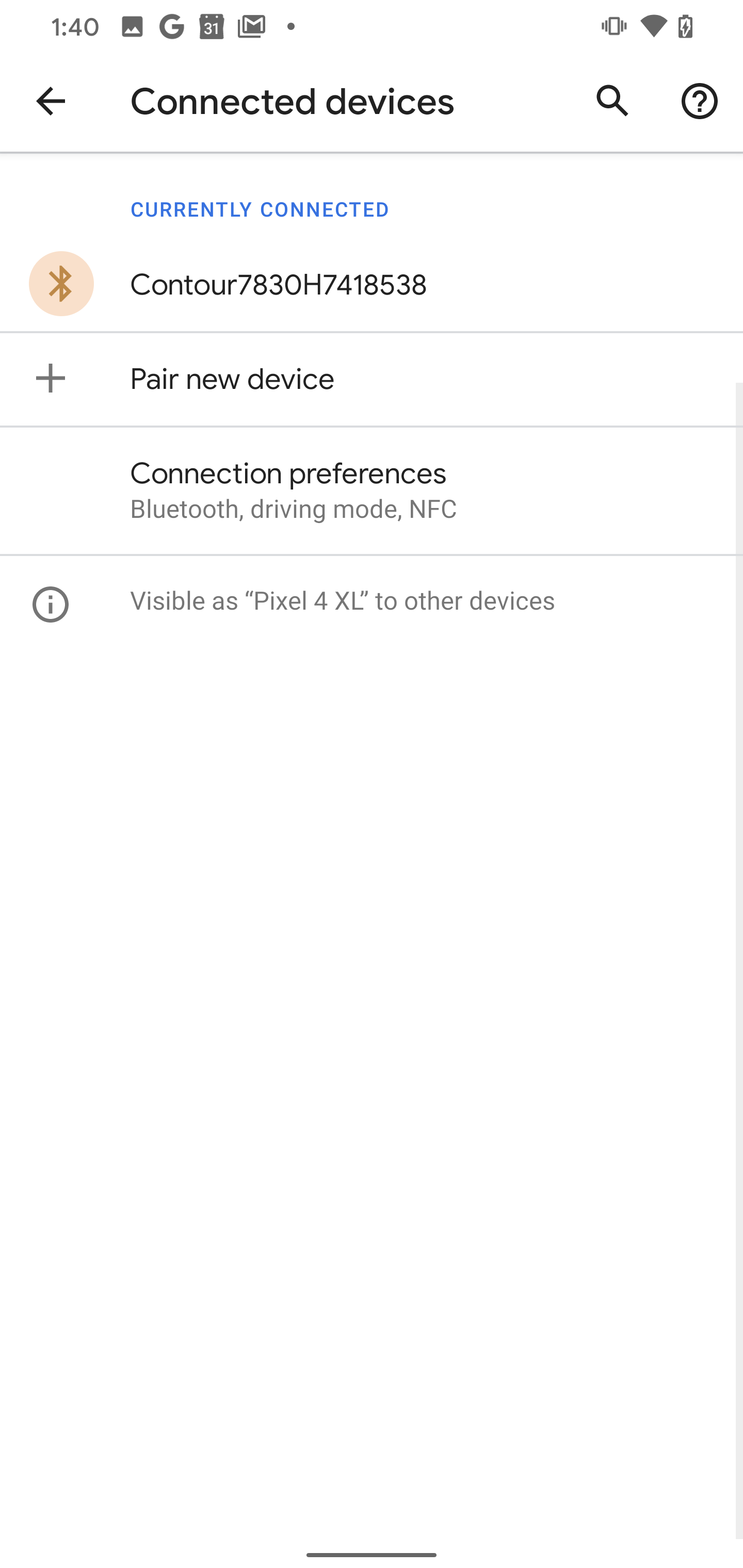 Connecting with Vida
Start by opening the Vida App on your mobile device, and login into your account. Please then select the Settings Tab, located in the top right-hand corner of the screen.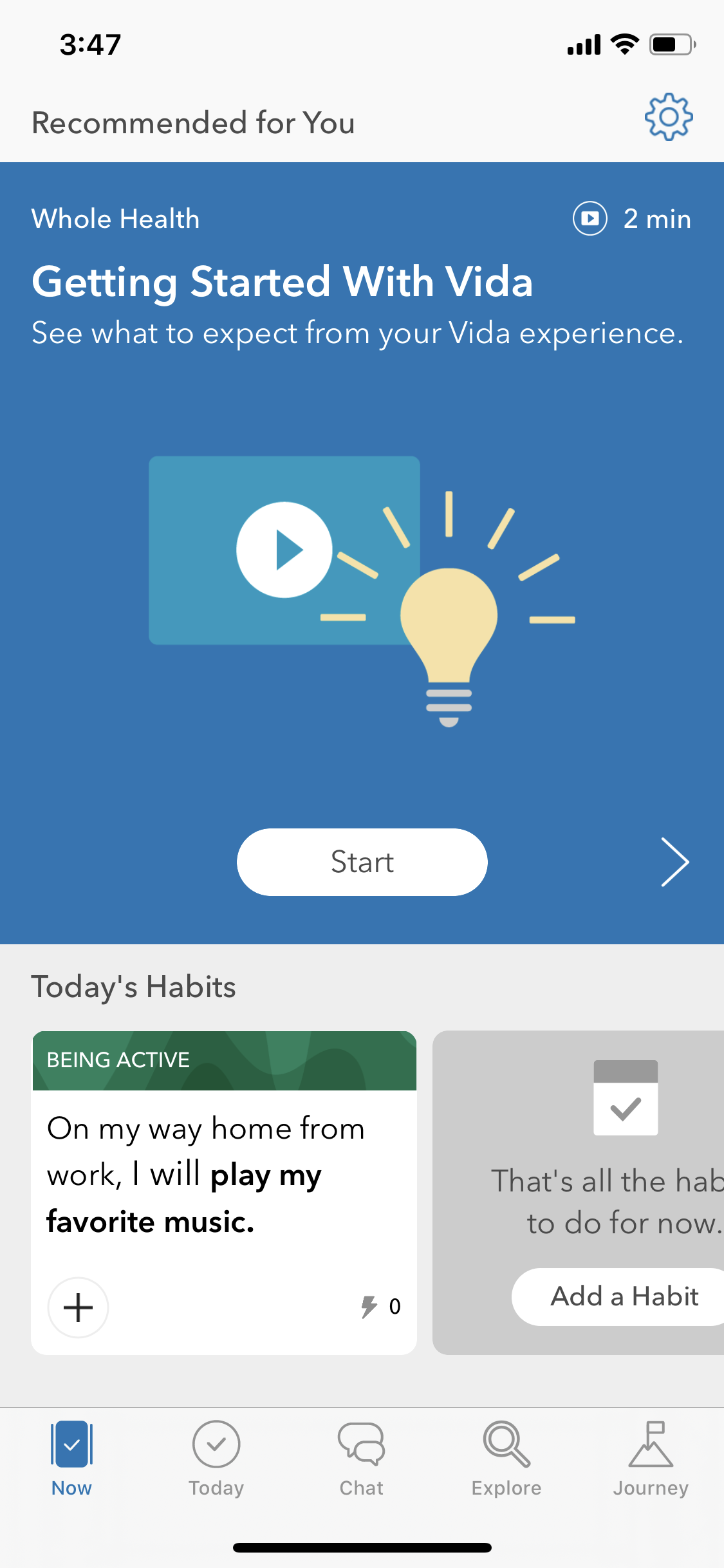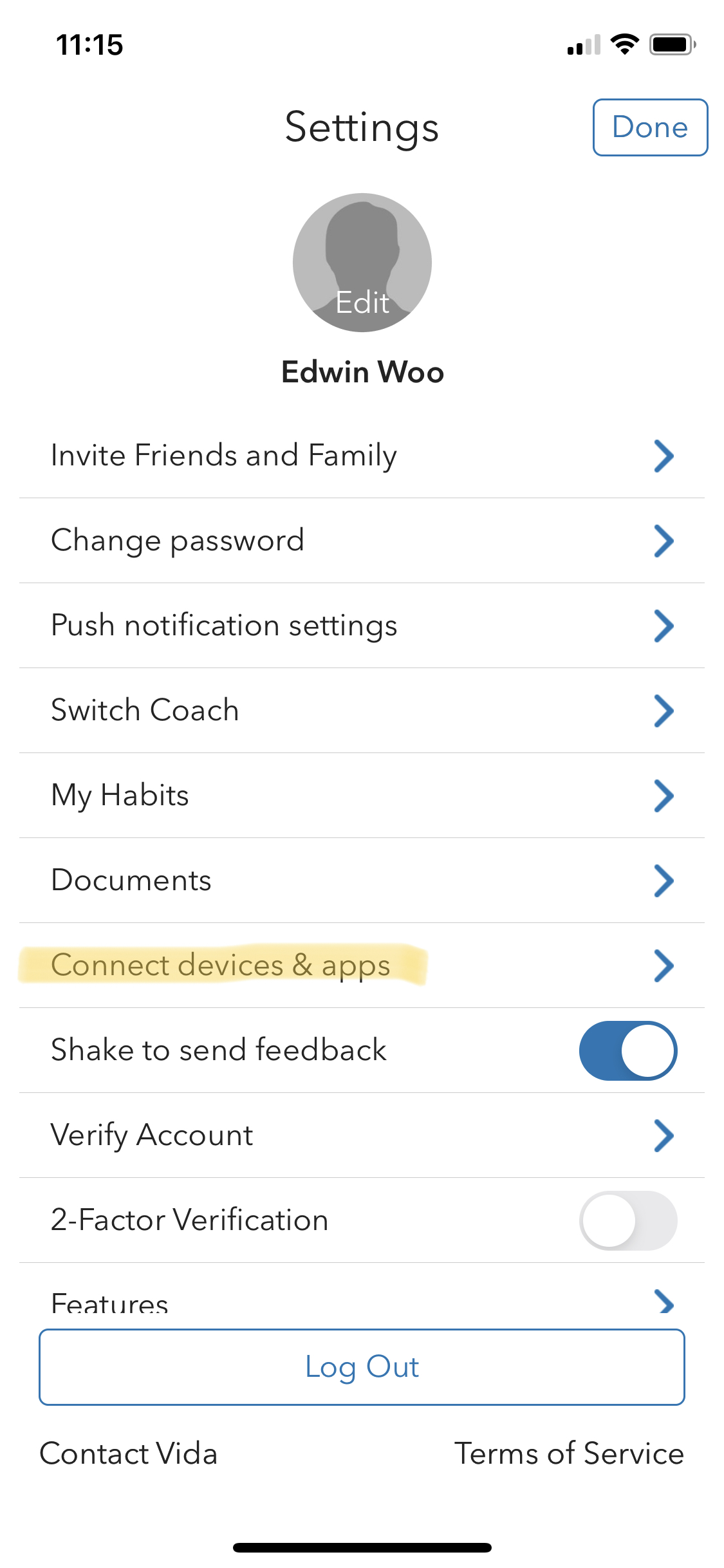 This will open up a new screen. Here, you are able to edit your account information. You will then select the tab Connect Devices & Apps. Look for the box Connect with Bluetooth, and then click Connect.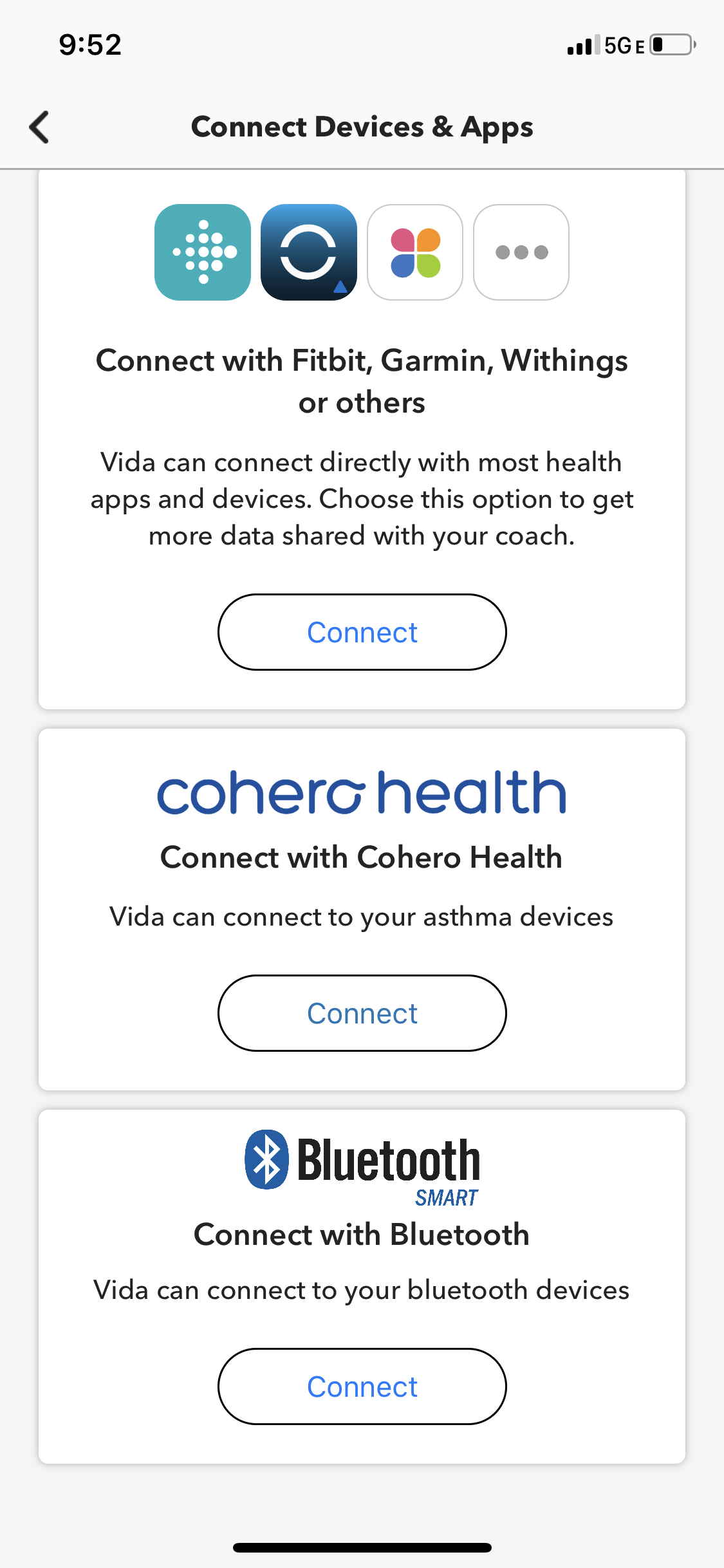 A new window will open up. Click on Glucose Meter.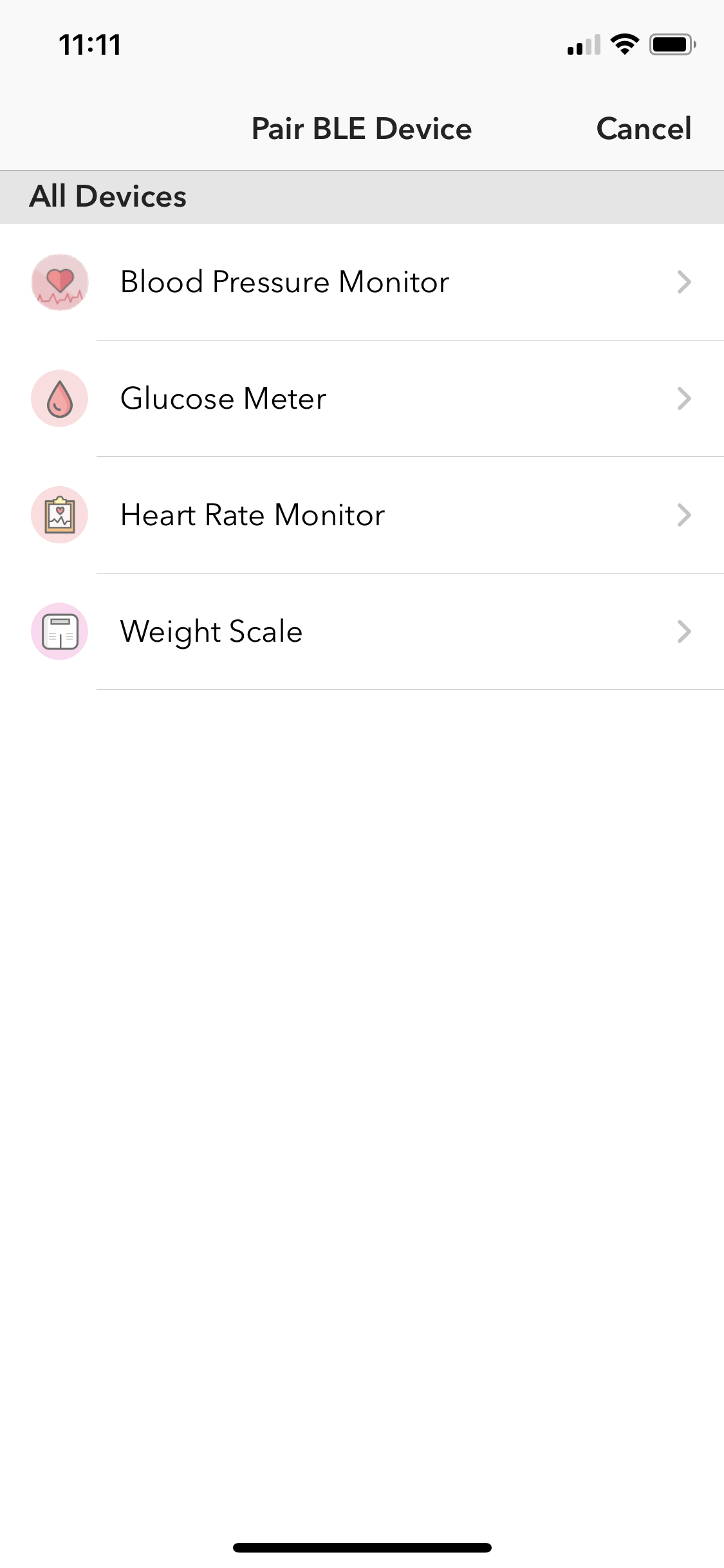 Click on Other Glucose Meter.
You will then be directed to the Bluetooth setup screen. If you are having issues connecting the Contour Next Glucometer device to Vida, please read through the user manual.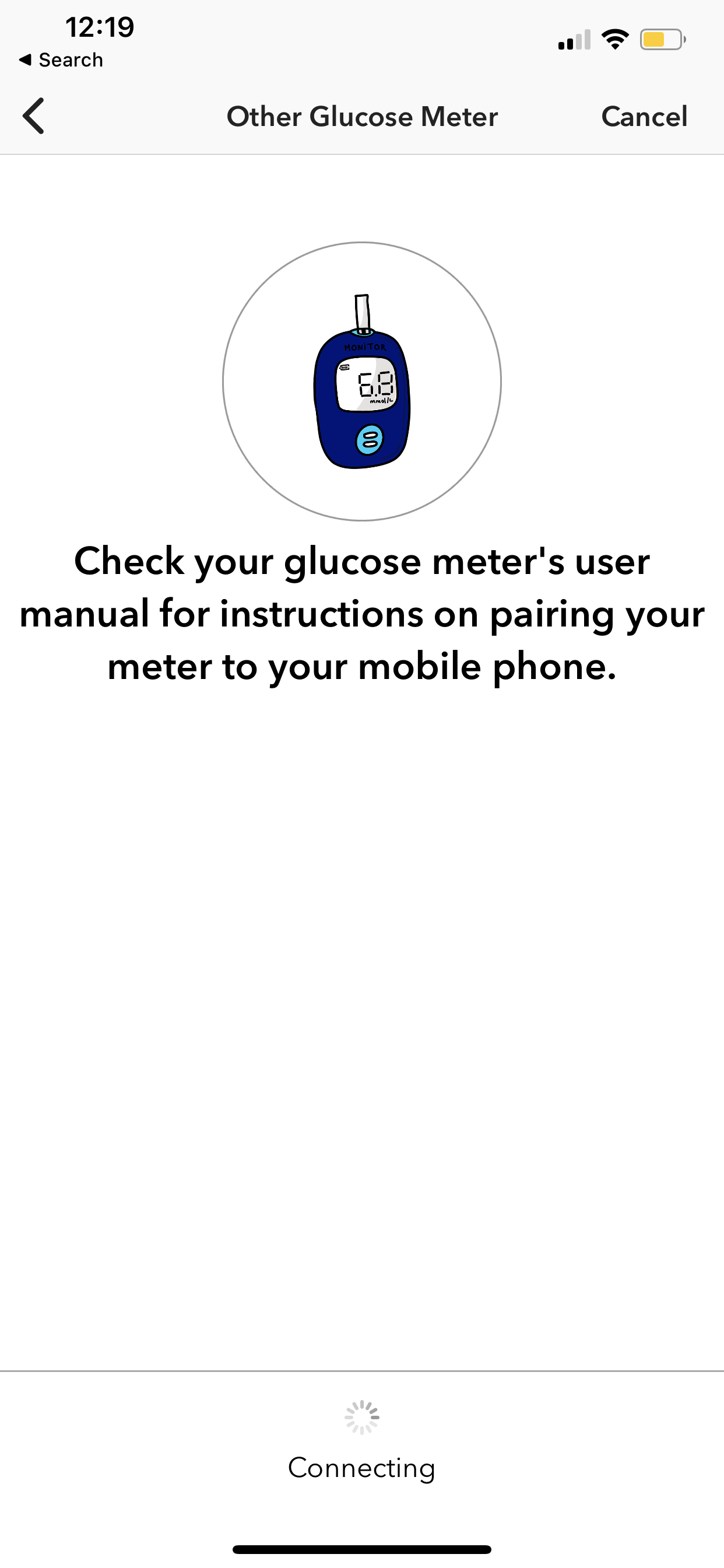 If your Bluetooth device does not instantly pair, you might see the screen informing you an error occurred during the Bluetooth communicated. This means the pairing failed.
Please confirm your device is connected to your mobile device before moving further. Once the device is connected via the steps above please try pairing your device once more. You should then see the pairing success screen.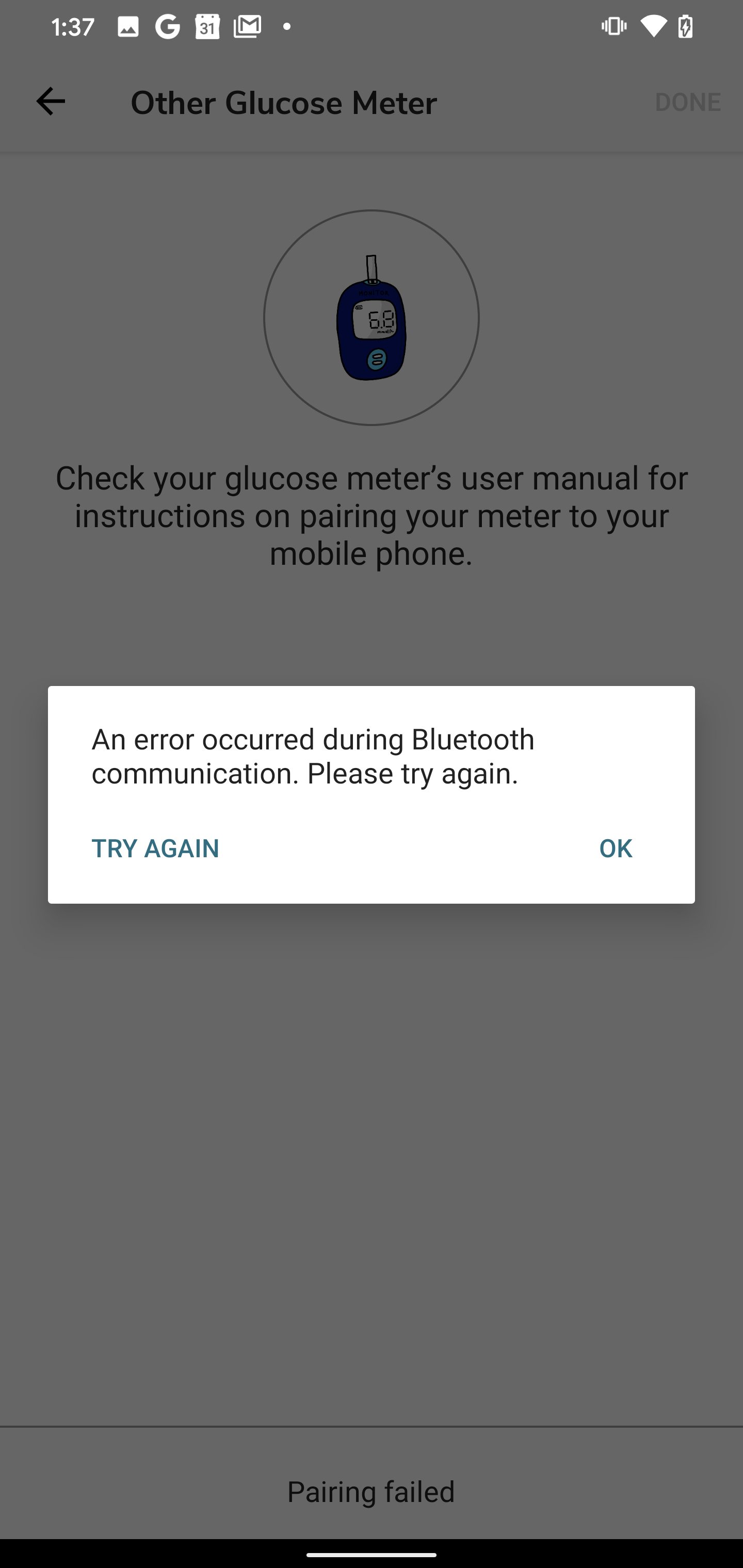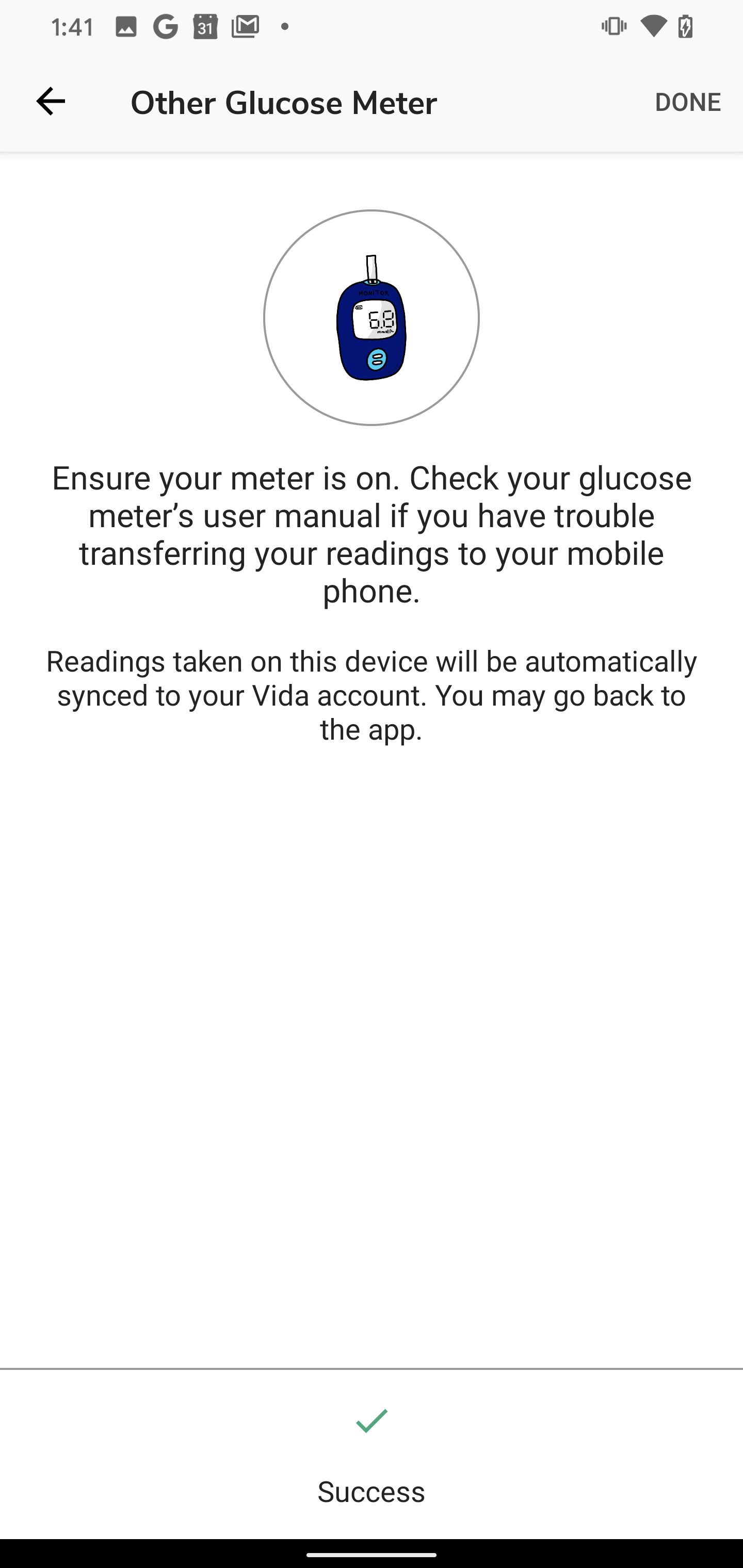 Once the device connection has been established, you can navigate back to the available Bluetooth options, and you should see your Contour Next Glucometer listed under the section Connected Devices.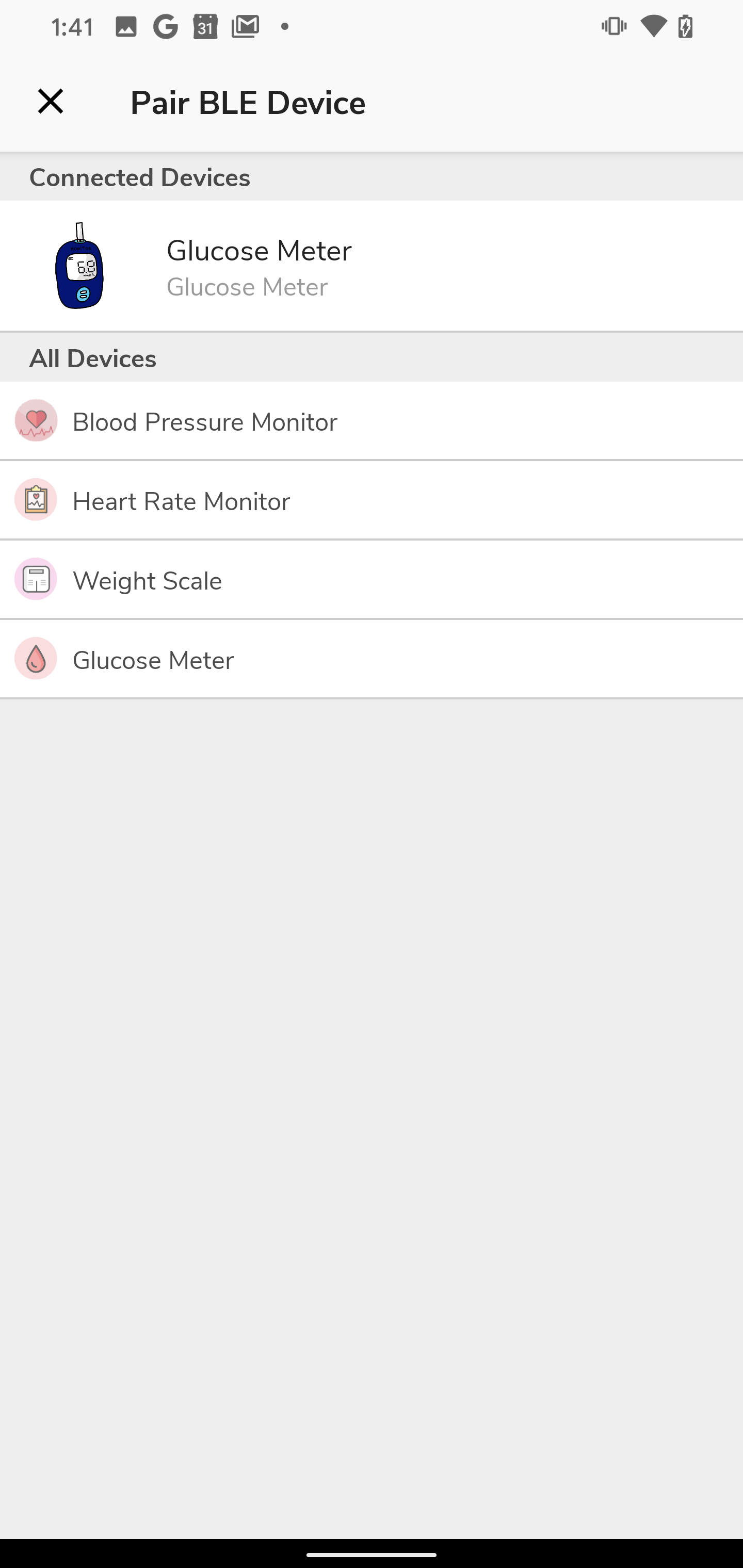 If you have further issues, please contact support@vida.com