Now you can log your metrics on the Desktop Application!
Start by verifying you have access to the tracker you want to update. This can be done by scrolling down on the Journey tab. If you do not have the tracker listed, please contact your coach by using the Chat Tab.

Click the +Add icon.

A small window will open. You can enter the value you'd like in the empty field. For steps, as an example, click into the empty field next to the text steps, and then type in a number.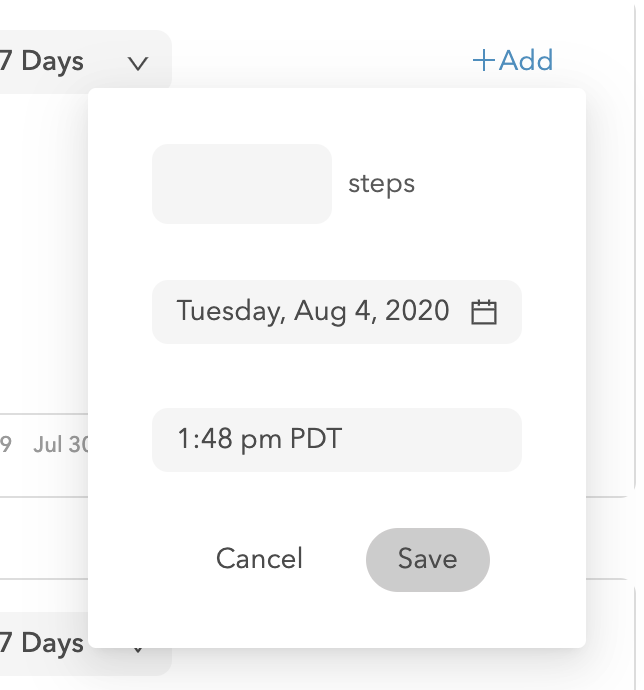 Next, click into the date field to pull up the calendar. You can toggle between months or years by clicking between the < & > icons. Once you've selected your date, it will be highlighted in blue.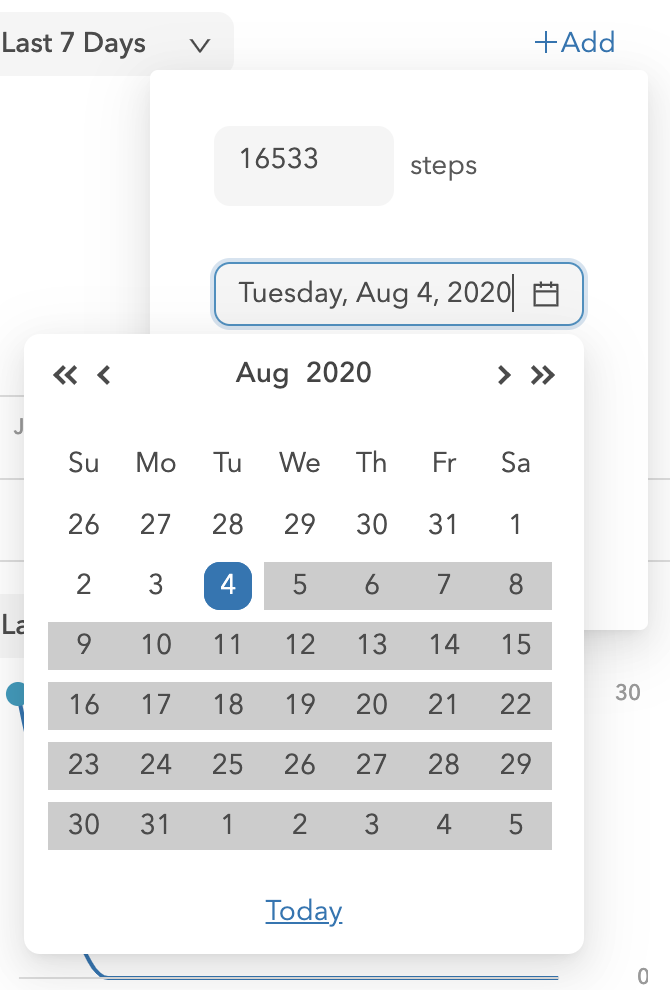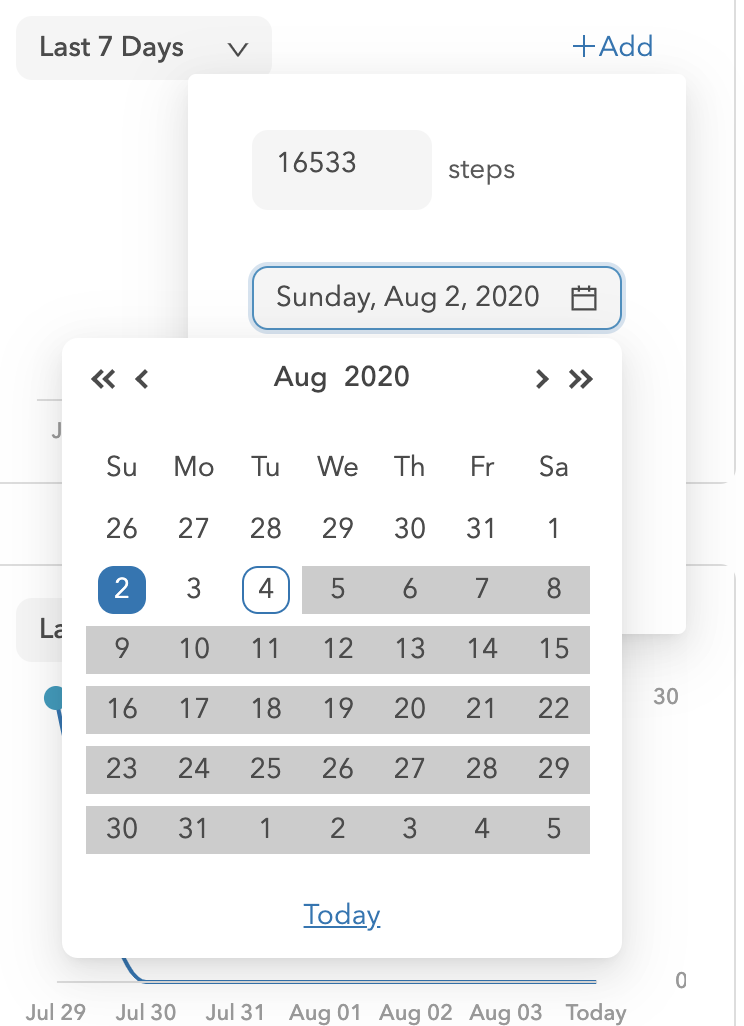 Next, you can click into the current time to adjust the time you want to update the metric to. Simply scroll in between the different rows to change the hours, minutes, or time of day (AM/PM). You can also click Now to have the current time. Once you're happy, click OK.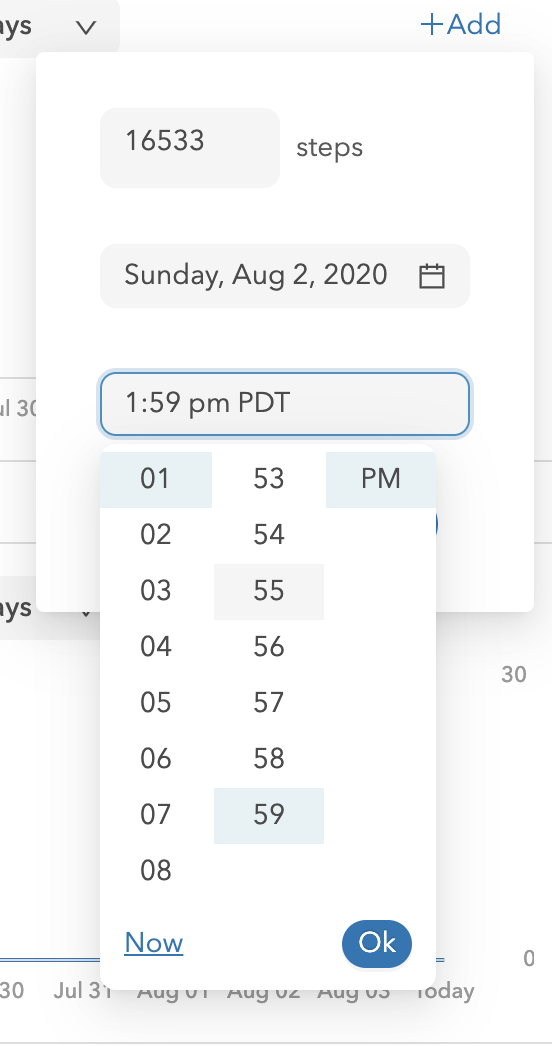 Then click Save.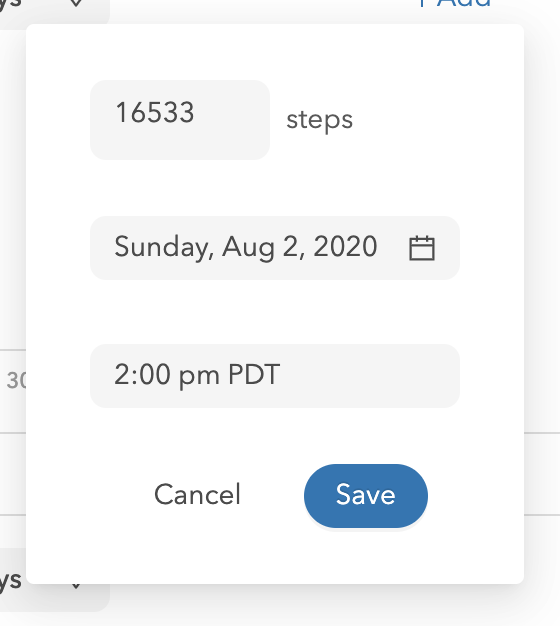 You should see a success modal in the top right-hand corner of the screen.

You should see your newly logged metric on the tracker.

If you have issues, please contact support@vida.com