Now you can log your metrics on your desktop using our web portal, vida.com/clients.
To start, verify you have access to the tracker you want to update. Scroll down on the Journey tab and look for the tracker. (If the tracker you're looking for is not listed, please contact your coach in Chat to request it).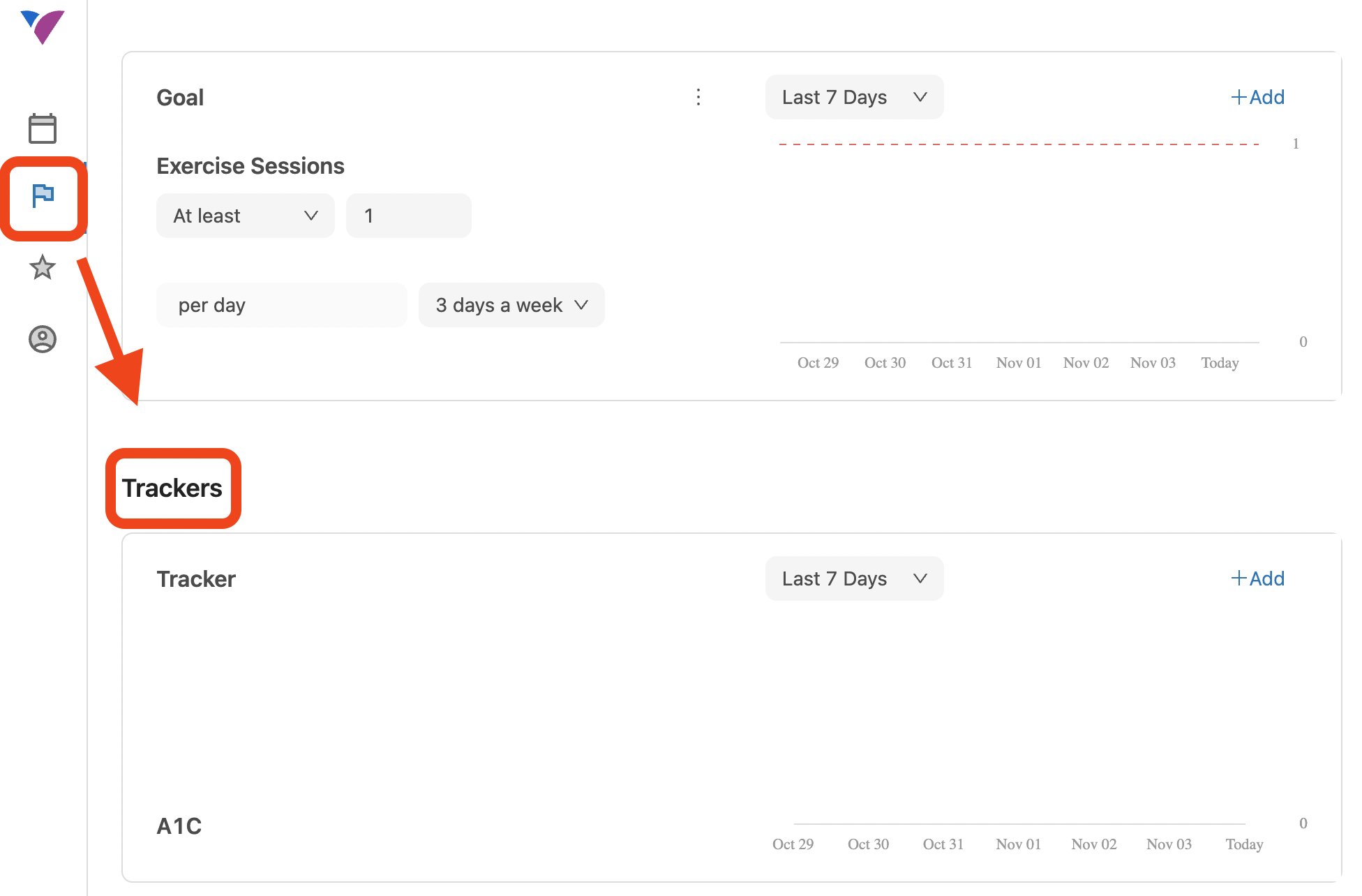 To add a new metric, click +Add.

A small window will open where you can enter the amount. For example, if tracking weight, click the empty field next to lbs and type your weight.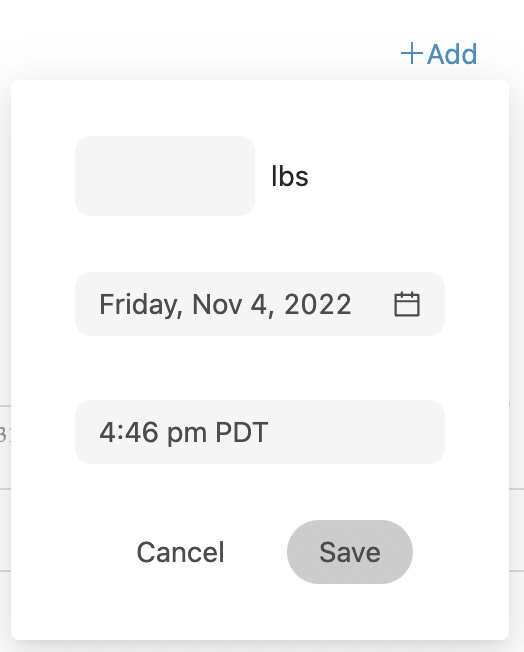 Click on the date field to pull up the calendar. Toggle months by clicking the < or > arrows and years by clicking the << or >>. Then, click the date when the weight measurement occured.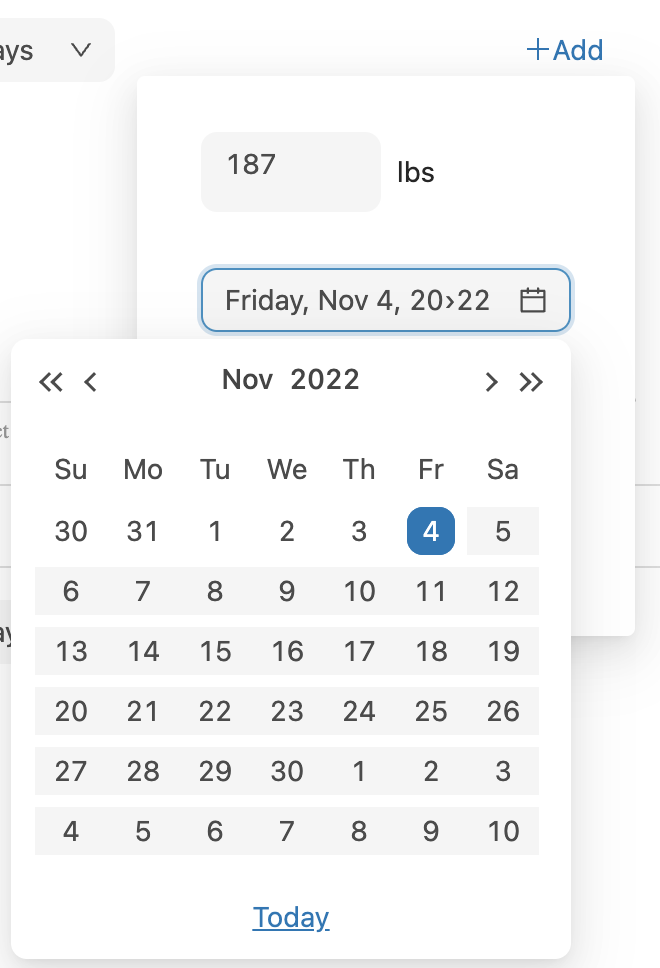 Click where your current time is displayed to adjust the time. Select the hours, minutes, and am/pm or click Now to choose the current time. Click OK to proceed.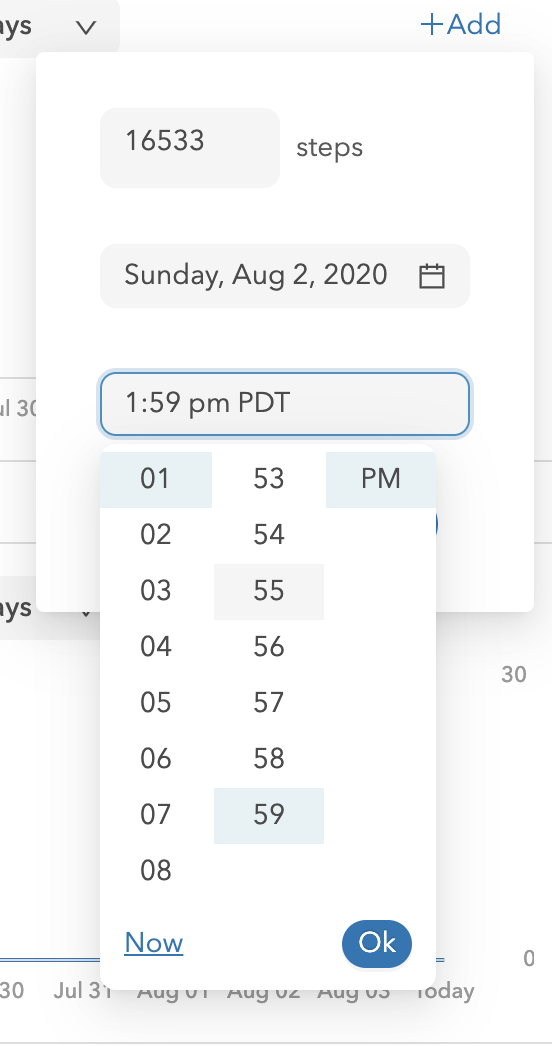 Then, click Save.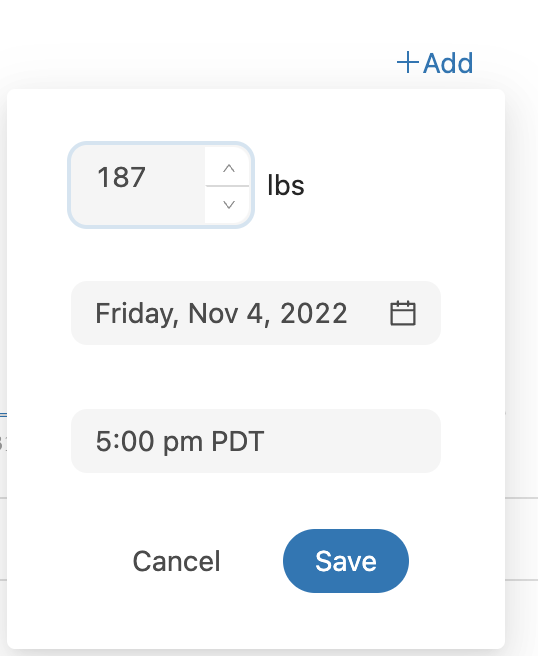 A banner will pop up in the top right-hand corner of the screen to show that the metric was added.

After that, the metric will show in a graph next to the tracker.

If you run into any issues or have questions, please email us at support@vida.com. We'd be happy to help!