Vida connects to your Apple Health app and Apple Watch, making it easy for you to track your mindfulness minutes data in one place and share information with your coach or therapist.
Connecting your Vida to Apple Health
Start by opening the Vida App on your mobile device, and login into your account. Please then select the Settings Tab, located in the top right-hand corner of the screen.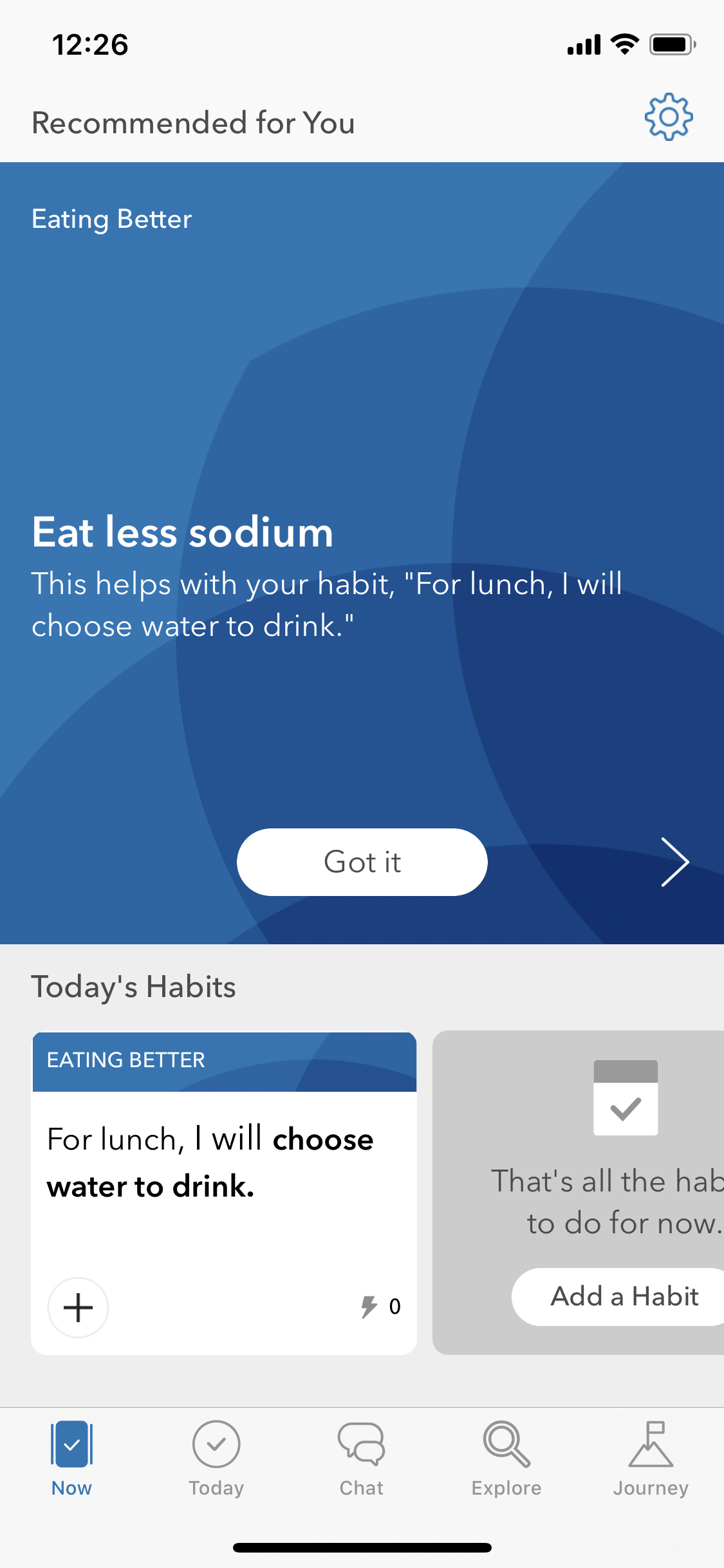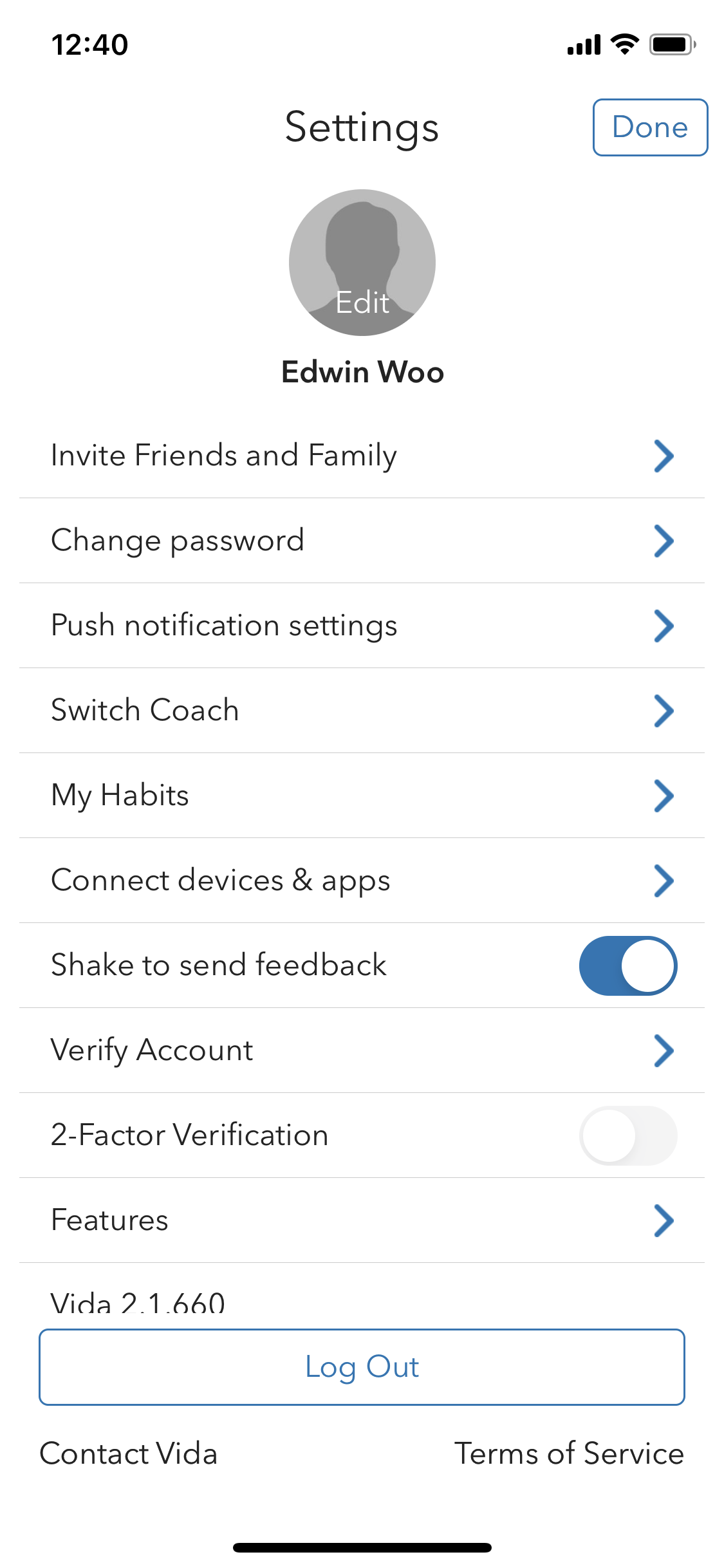 This will open up a new window, where you will then select the tab that says Connect Devices & Apps.
Look for the box Connect with Apple Health, and tap the bar that reads Connect. You will see a Pop-up asking to share data from the Health app to Vida. Tap Share with Health.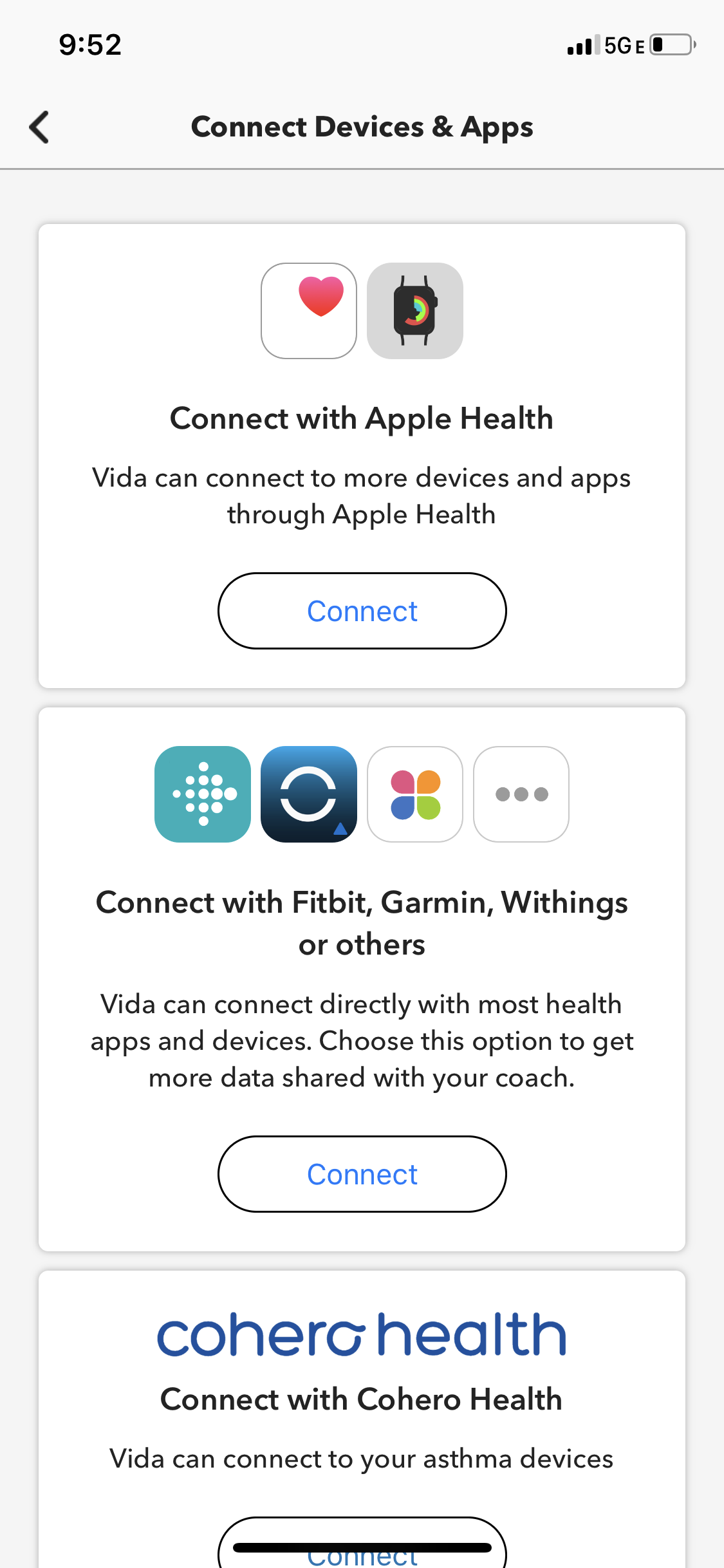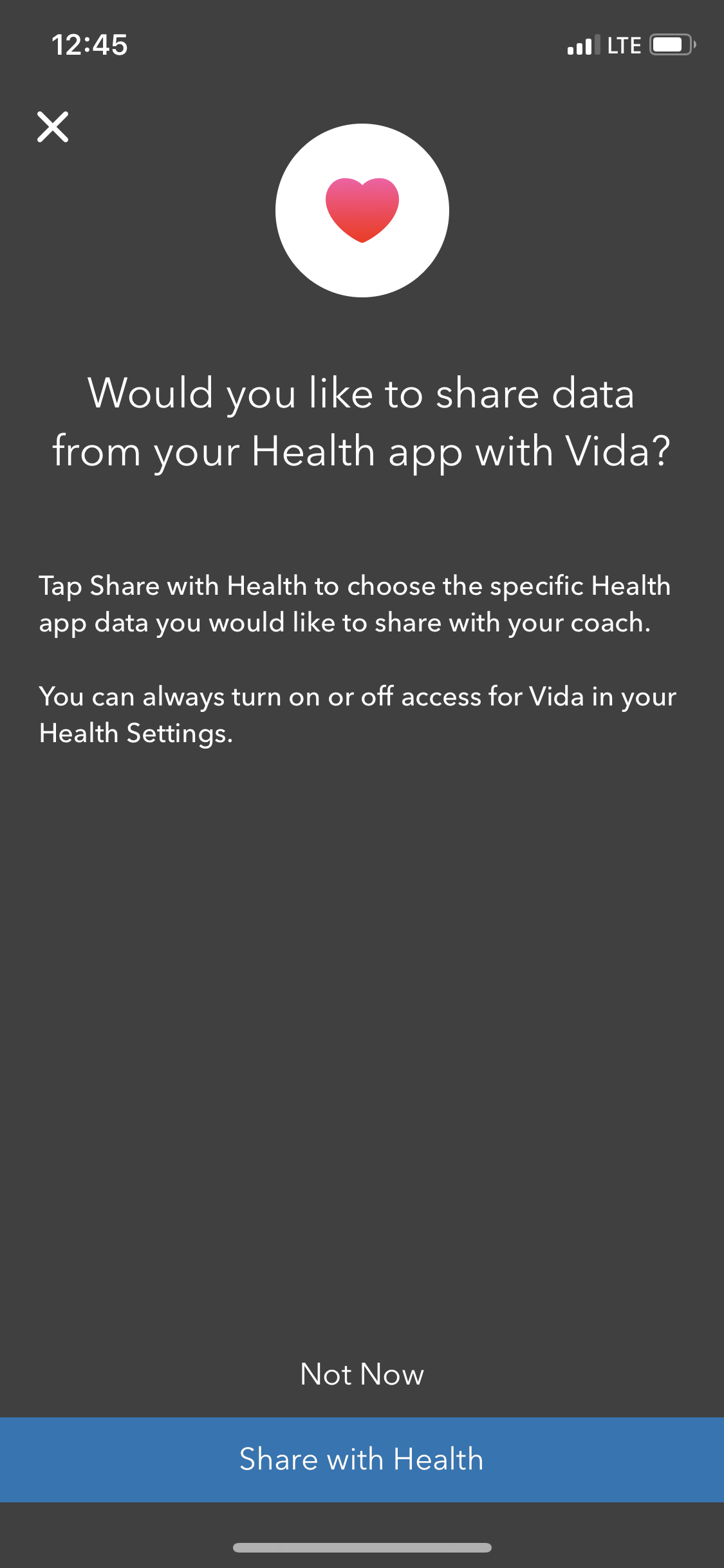 Apple Health will then open. Please Switch on the Mindful Minutes with Vida. Once you have completed this tap Allow located in the upper right corner.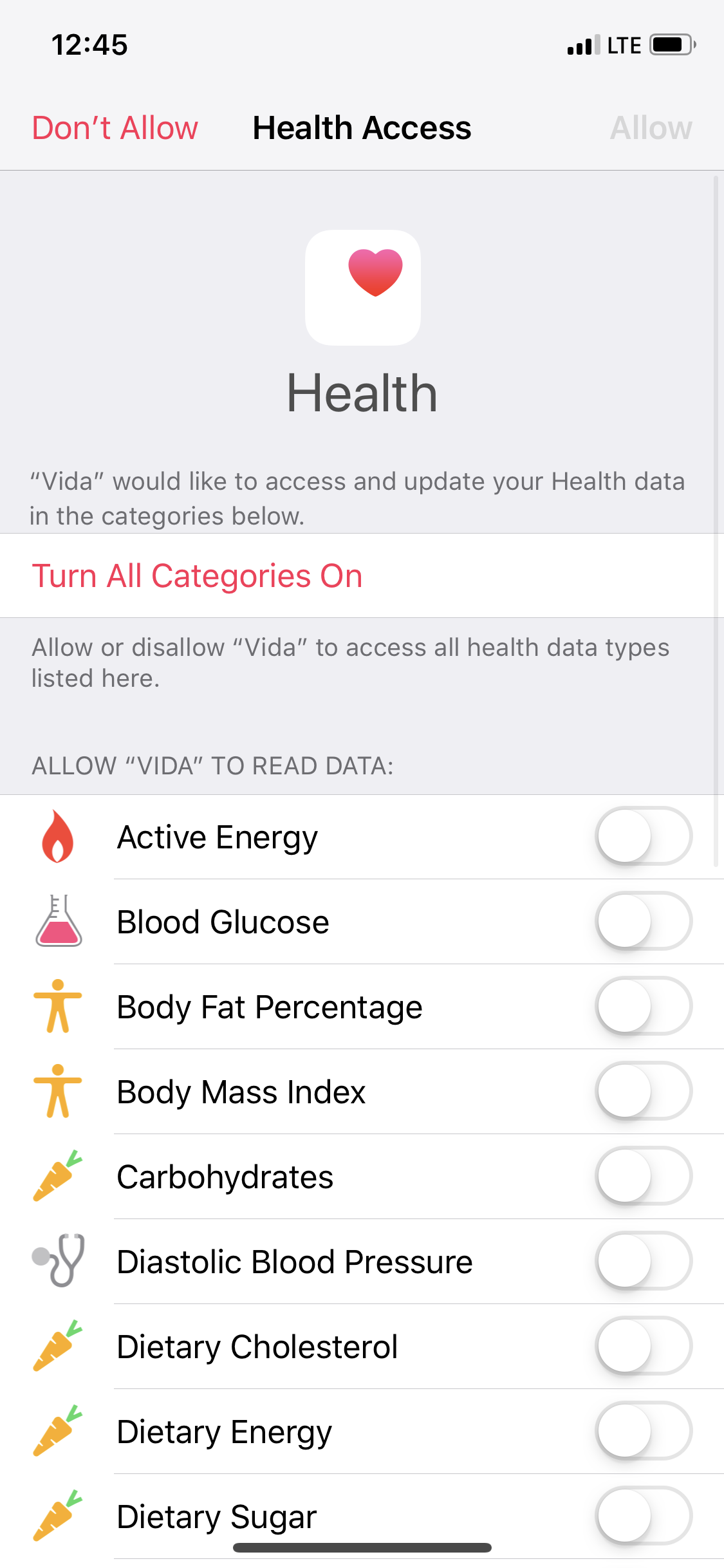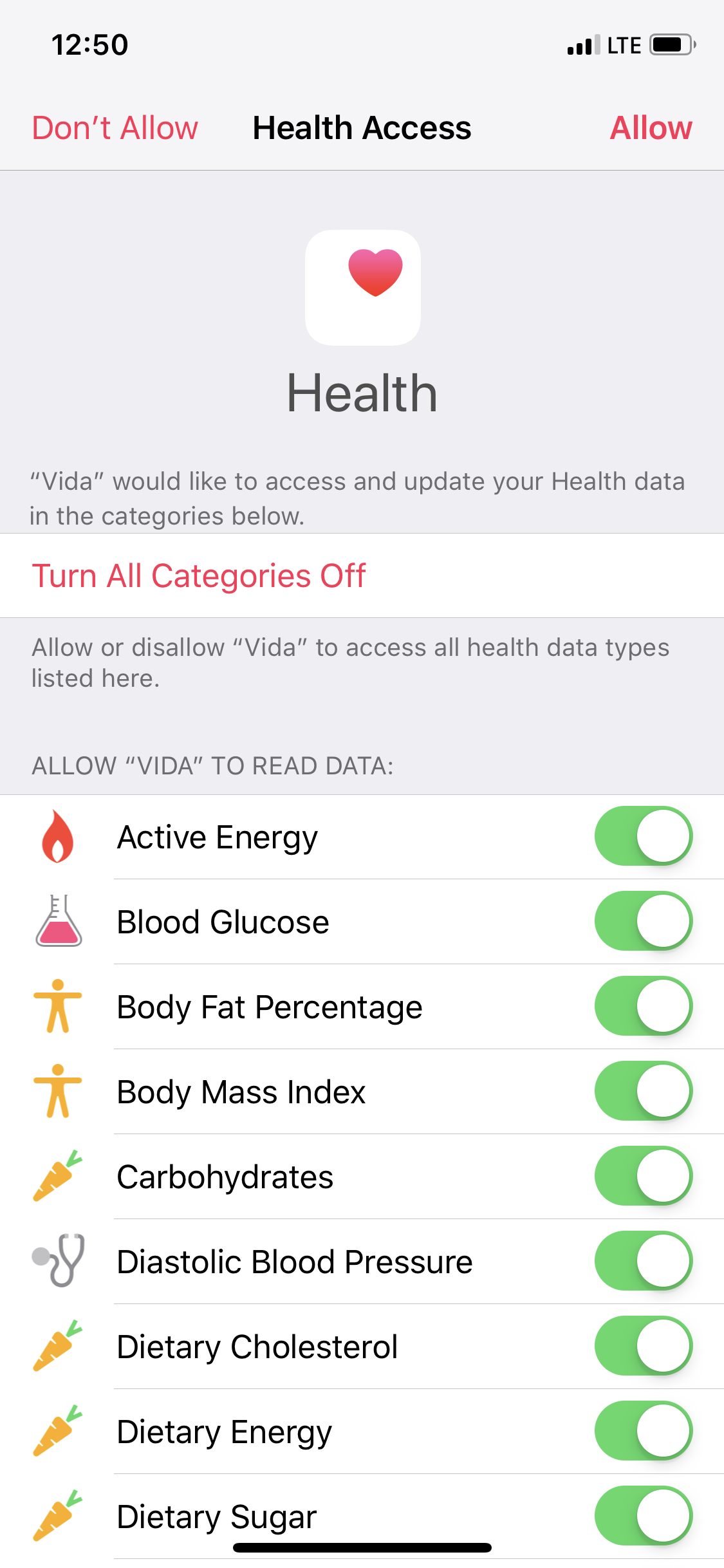 Once this final step is completed, Vida will be able to pull Mindful Minutes data straight from Apple Health and/or your Apple Watch!
If you have any other questions, please feel free to reach out to support at
Support@vida.com