Issue
I cannot link Fitbit - keep getting the "Error linking the account"
Is this a common issue or just me?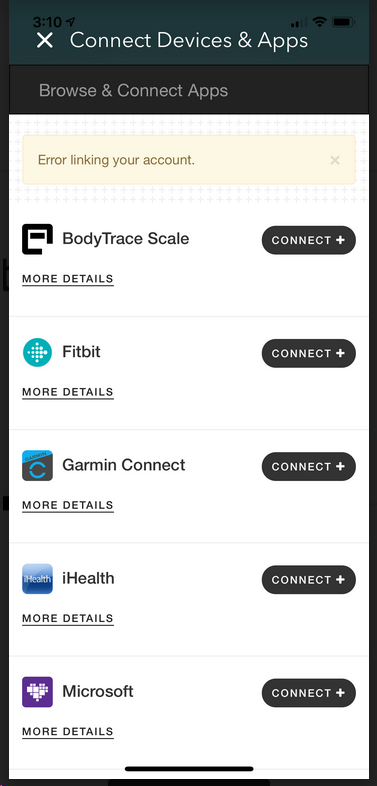 Answer
This error happens when you do not select ALLOW ALL when syncing your Fitbit account. In order to make sure if your Fitbit syncs, you will need to select Allow All.
Also, sometimes when you are trying to sync a new account, this doesn't automatically create new credentials. If you are trying to create an account that does not have credentials, then there is no way to establish a connection in the background with the 3rd party apps.
To correct this, please email Support@vida.com
We will clear this for you on the backend, so you can sync your 3rd party apps.

Important Note: If the above steps are unsuccessful, please try to:
Uninstall both Vida and Fitbit
clear your mobile's cache (iOS: skip to step 3)

Android:

Go to the Settings menu on your device.
Tap Storage. Tap "Storage" in your Android's settings
Tap Internal Storage under Device Storage. Tap "Internal storage."
Tap Cached data. Tap "Cached data." ...
Tap OK when a dialog box appears asking if you're sure you want to clear all app cache.

Note that Clearing your mobile's cache will log you out of any websites you've currently signed into.

Reinstall both Vida and Fitbit app
Reconnect Fitbit