You can reschedule your consult at any time by completing the following steps:
1) Navigate to your Today Tab. Press on the Consult at the top of the screen. It is the action that says "Scheduled" and the date of the next consult.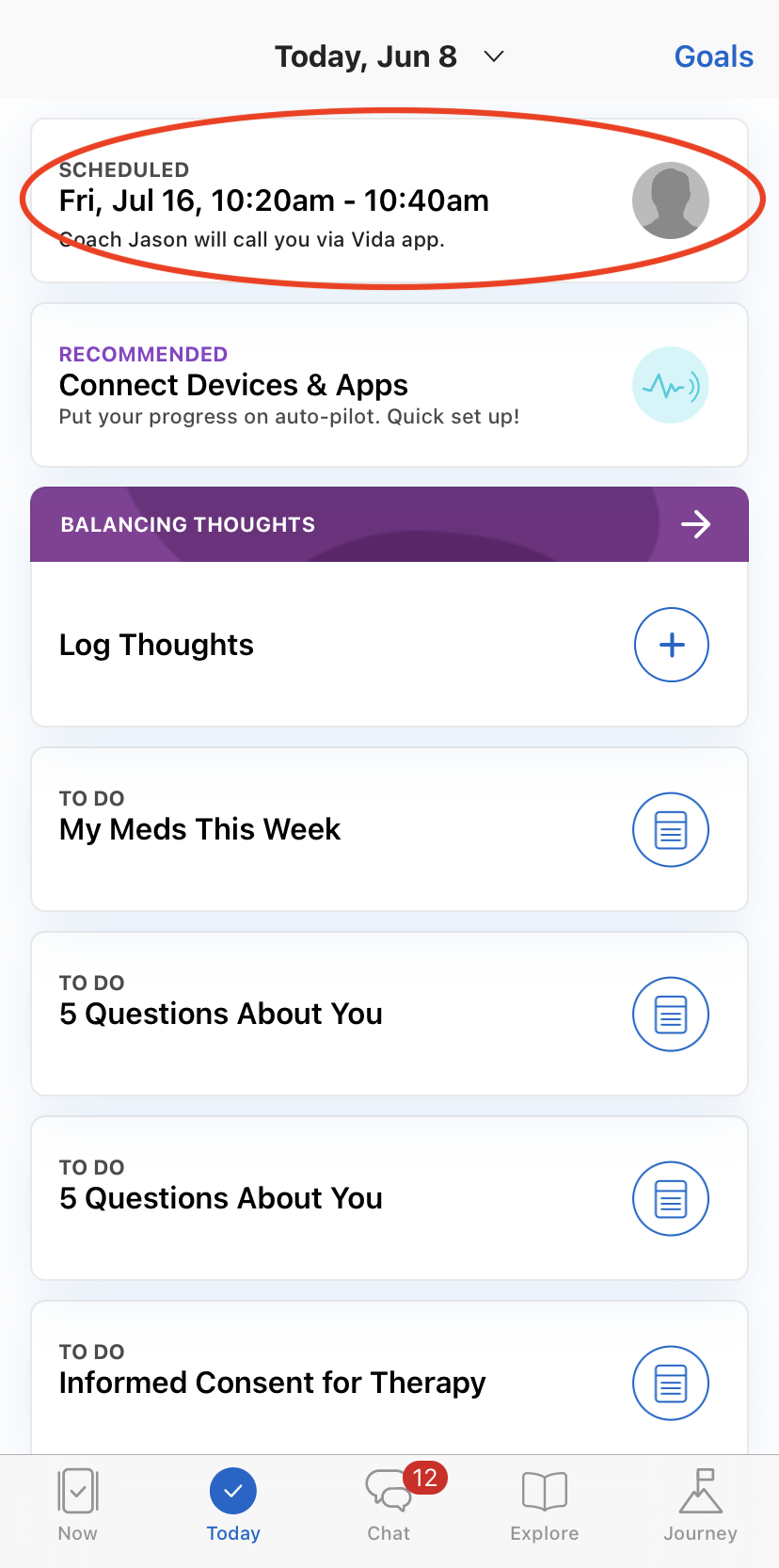 2) Press the Reschedule Link at the bottom of the page.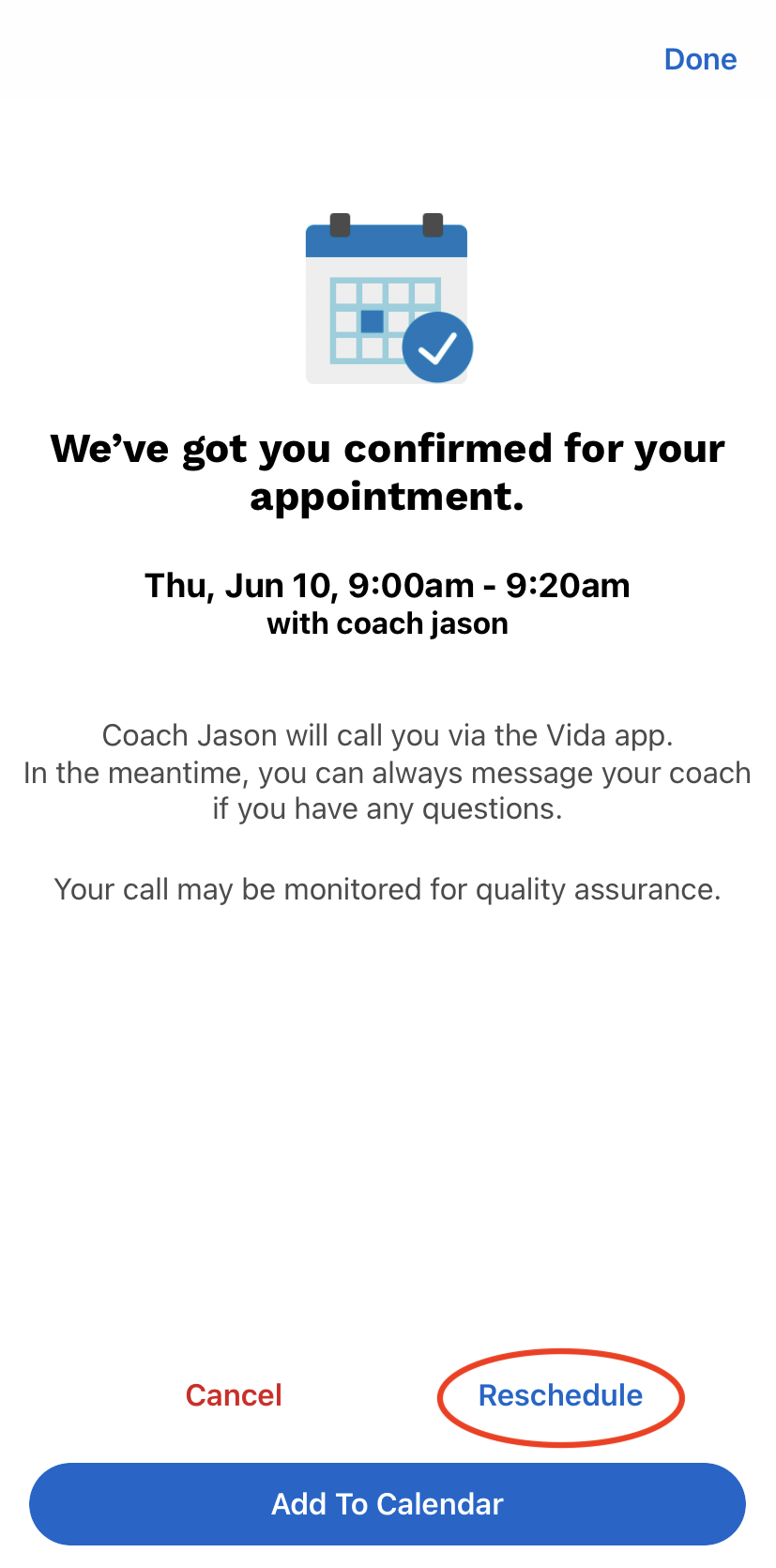 3) Choose the new date and time that you would like to have your consultation appointment, then press Select Appointment Time.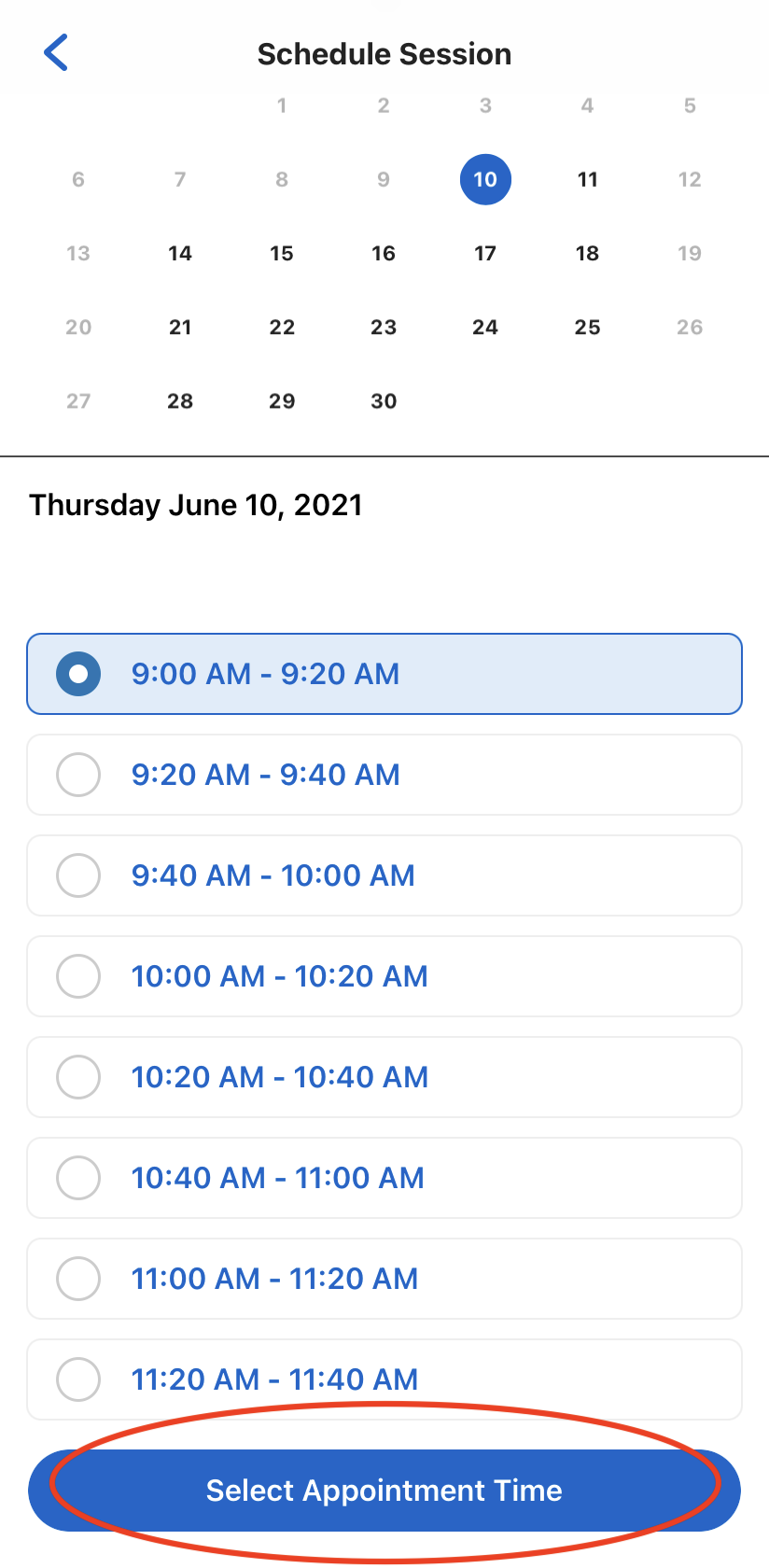 4) Now your consult should be rescheduled!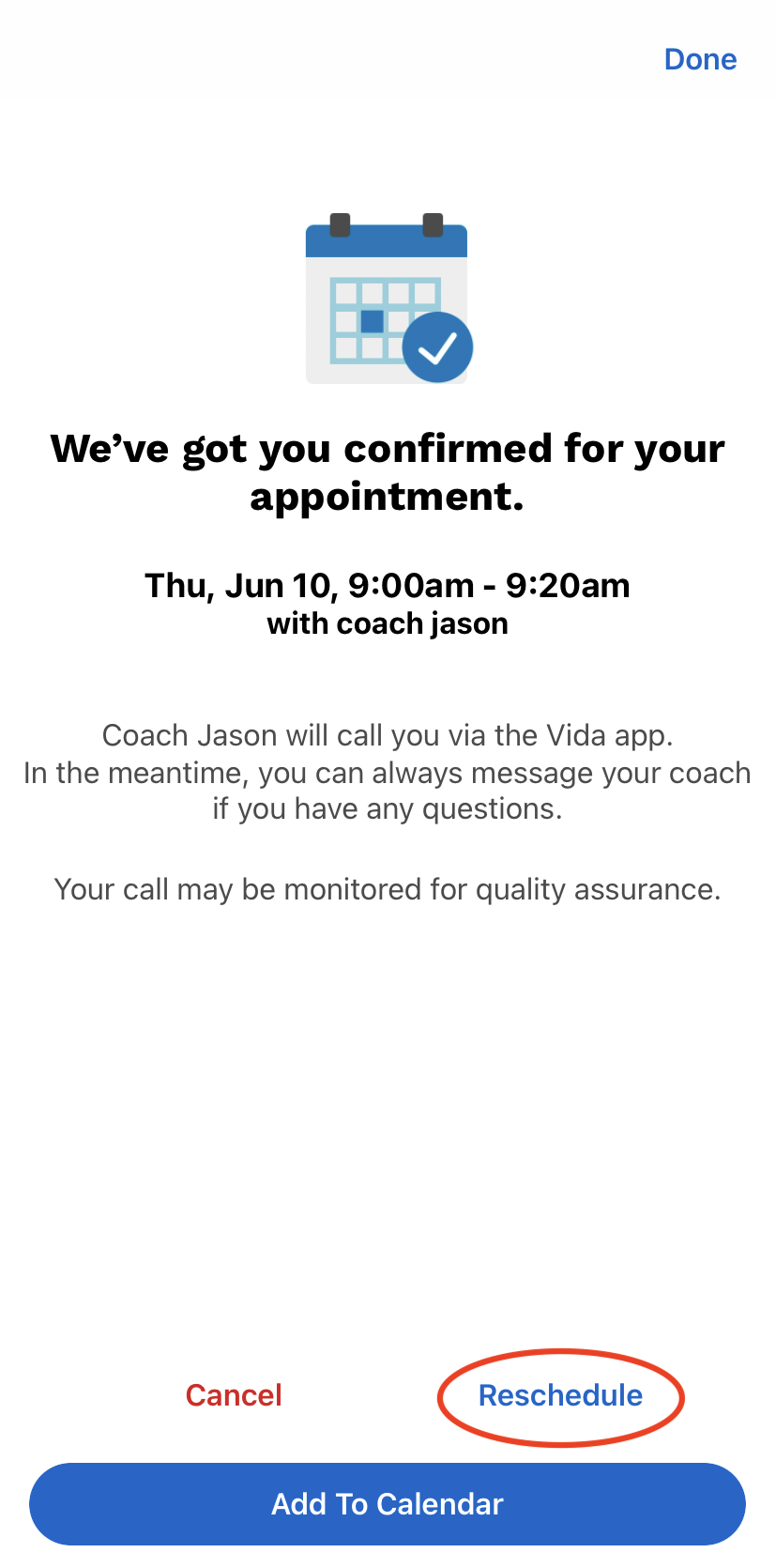 You can also reach out to your coach at any time and they can help you reschedule your consult time on their end.
Having trouble with rescheduling consults? Please contact us at support@vida.com