Welcome to the Vida Today Tab!
The Today tab contains your lists of tasks to complete for the day. Try to win the day by completing all of your tasks.
The Today tab in the Vida app is the place you will spend most of your time providing important information about your daily activities to your coach. Vida's app allows you to record and track various information either manually through the app, or you can choose to connect a tracking device that will automatically record and track your daily progress.
You can also set goals for the program you are currently in, enter in new metrics for the day, track food, and so much more!
These goals may change as you find that you want to work on something new from one week to the next. If you do you want to change these, you can always press the Goals icon located at the top right-hand corner of your screen. Here, you can edit, delete, or add new weekly goals.
However, if you do want to change trackers your coach has turned on for, just notify your coach and they can adjust this for you. Use the Today tab to remind yourself what you are working towards and the actions you need to take in order to accomplish these goals.
If you need help with Editing or Modifying your Goals, please go Here
The Today tab is also where your coach will post new core Lessons for you to complete. If the lesson is not a core lesson then it will be located in the Explore tab under Browse. Each lesson is designed to fit your program, help you stay on track, and gives you new tips to work towards your goal. You can always find your completed lessons under the Explore tab.
You will also be able to schedule consults with you Coach through the Today tab. Consults are Face-to-Face Vida Coaching Sessions!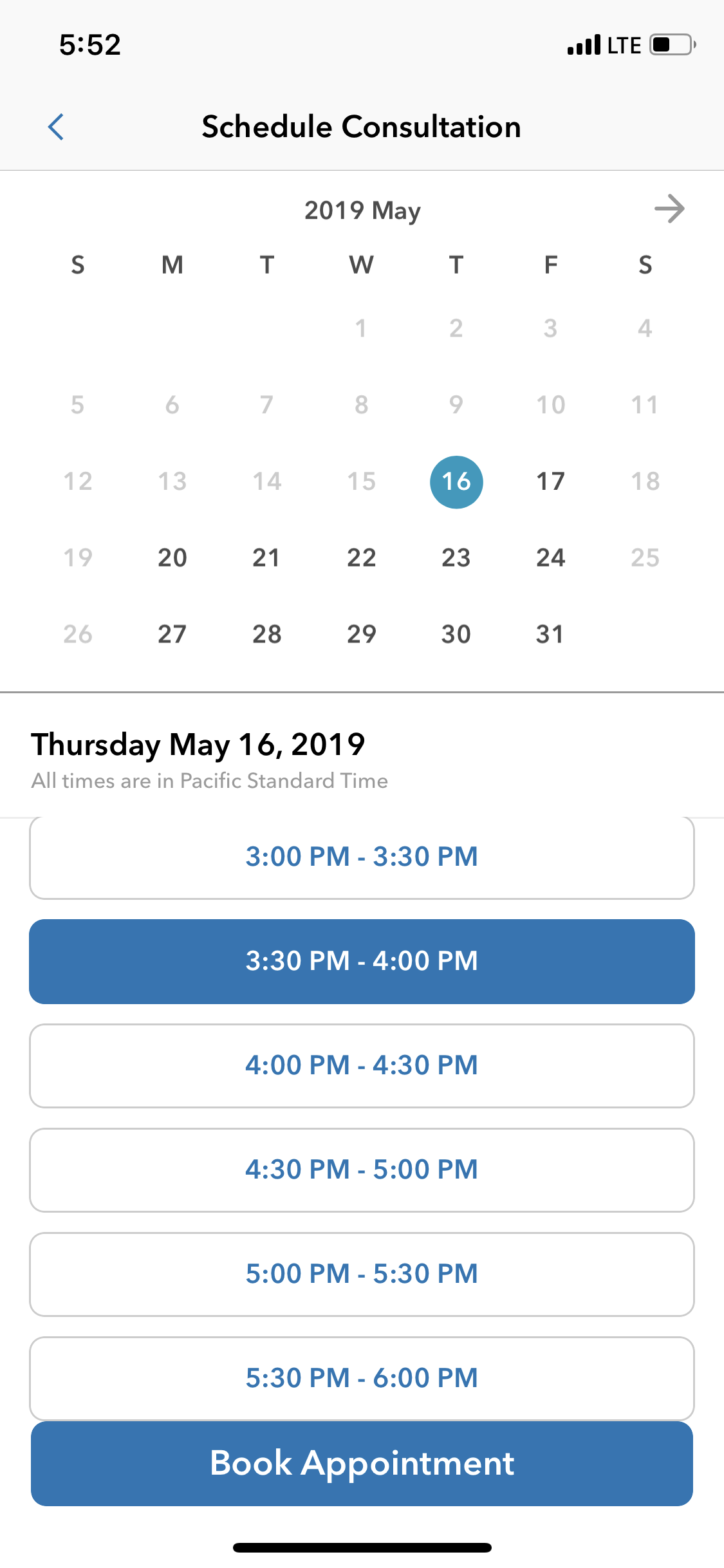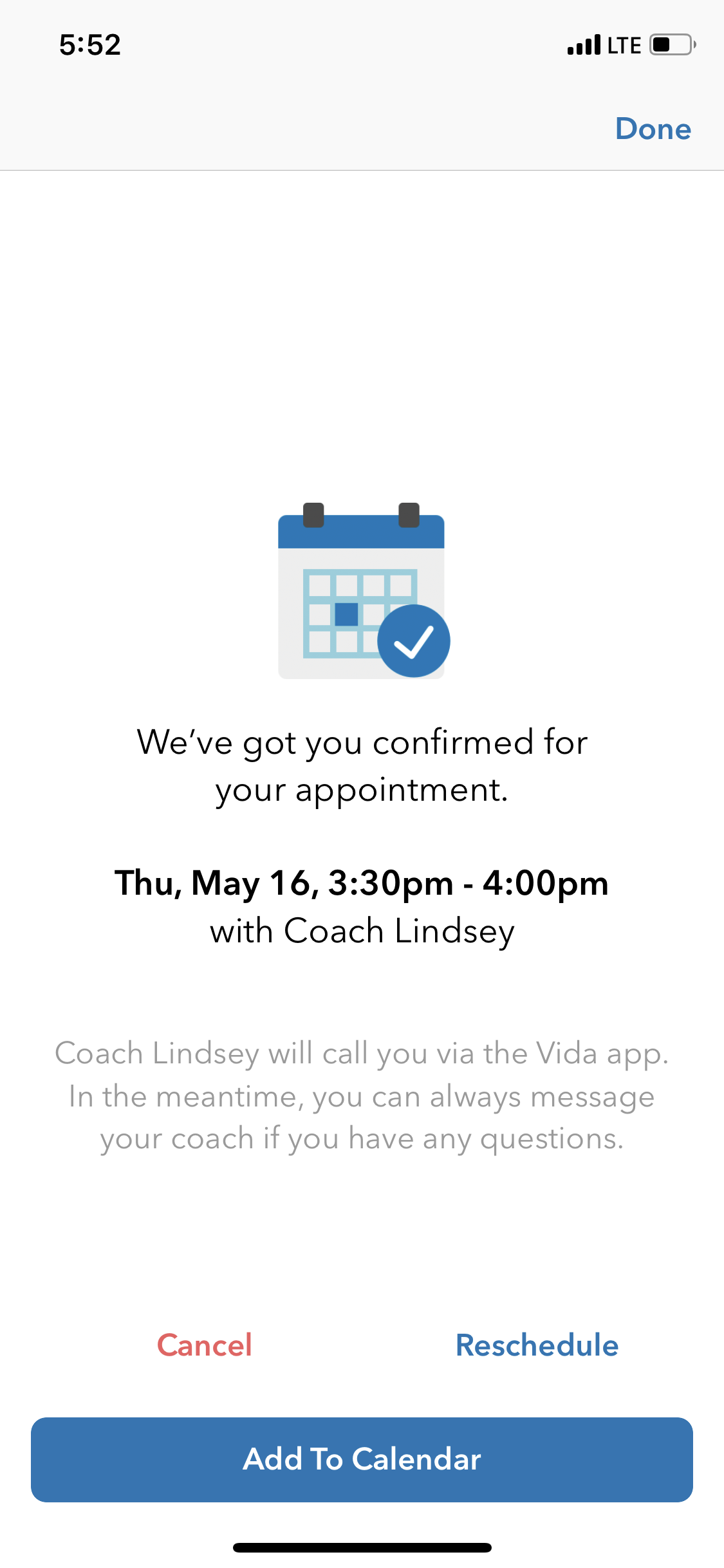 If you need help scheduling a consult, please go Here
Whether you're curious about what to expect or maybe you don't even know what Health Coaching is, don't worry. Remember, your coach is here for you whenever you need them, to help you find a way forward!
Welcome to Vida! We hope you enjoy your health coaching experience.