Here are steps to schedule your session with your coach in the app.
1. Select the Today tab located at the bottom of the screen. Look for the action that says Set your First Session. It should be the first action on your list.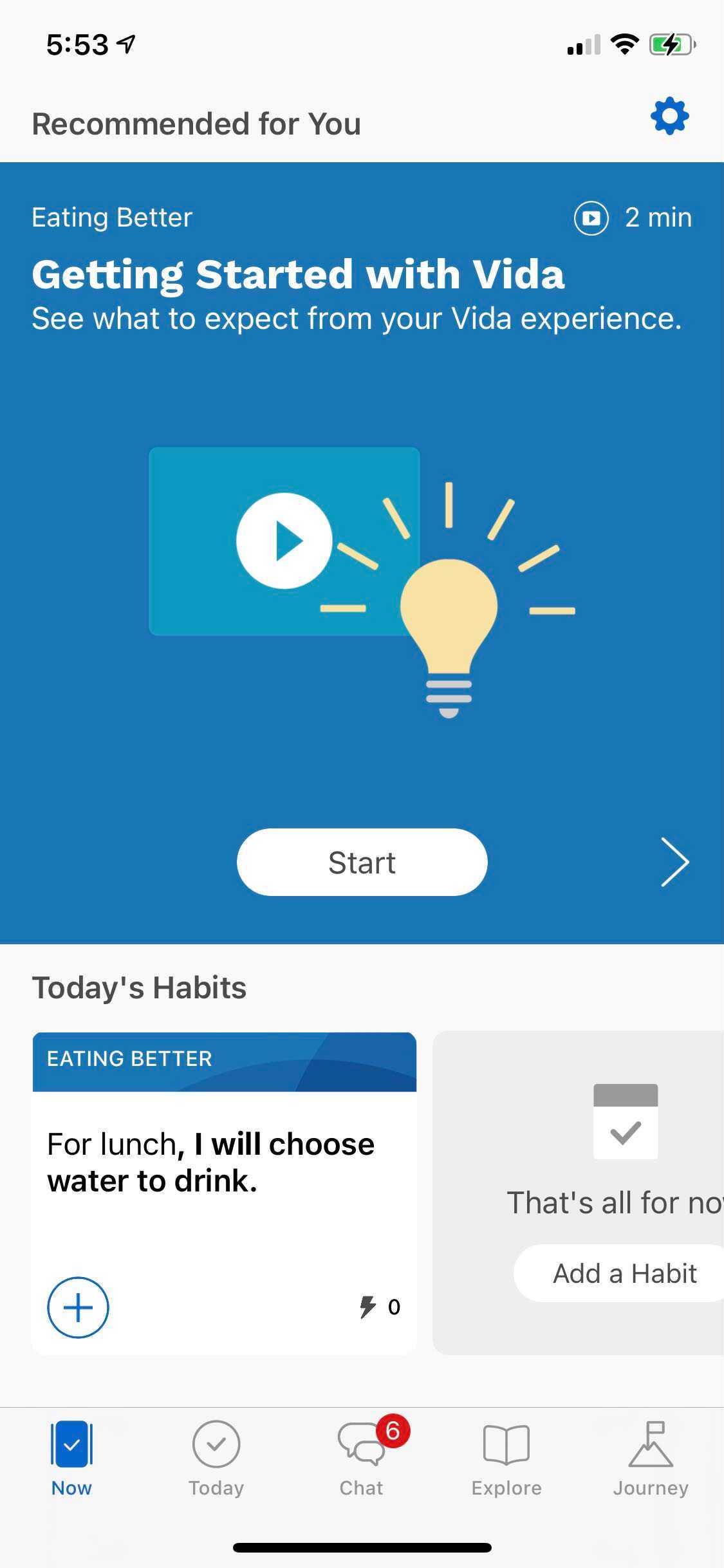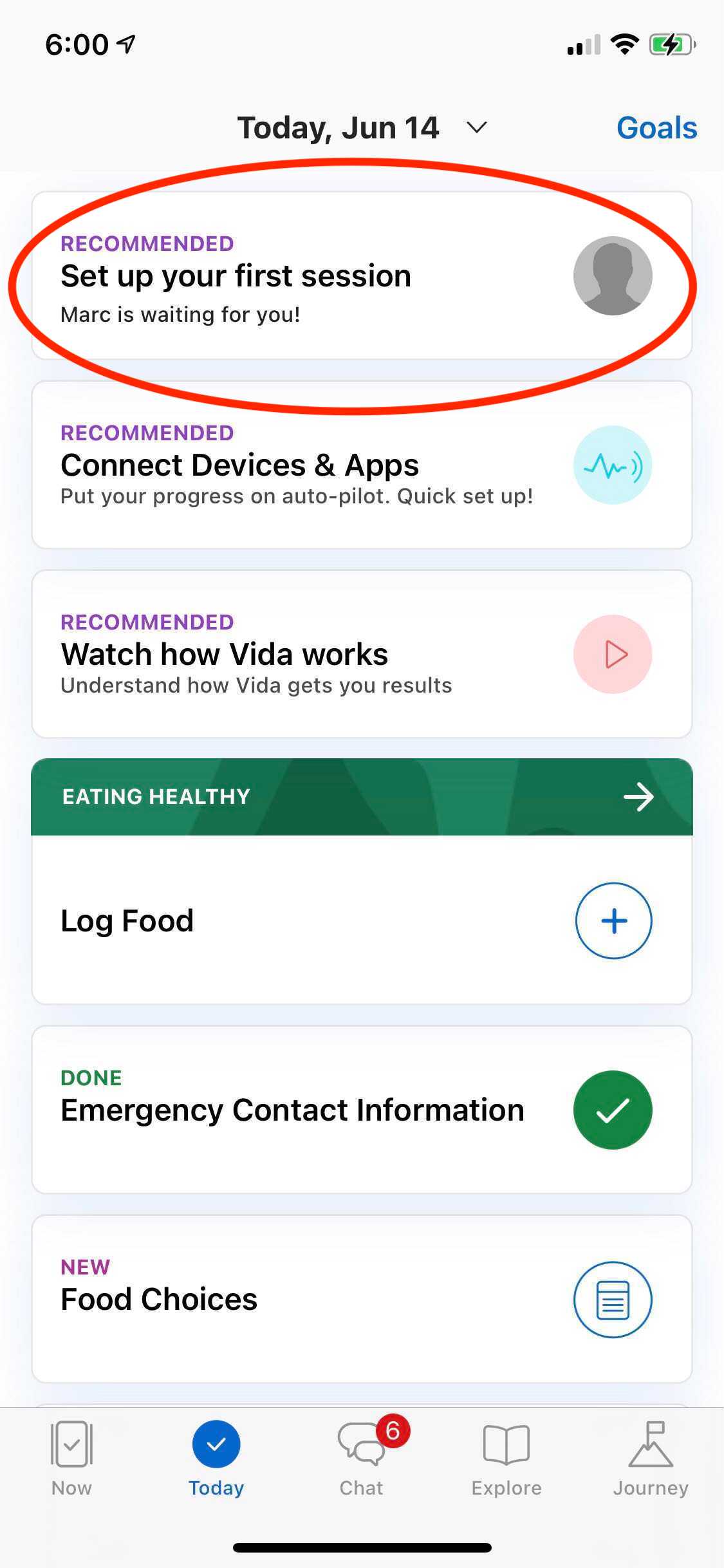 Chase a date and time that works for you, then tap Schedule Call.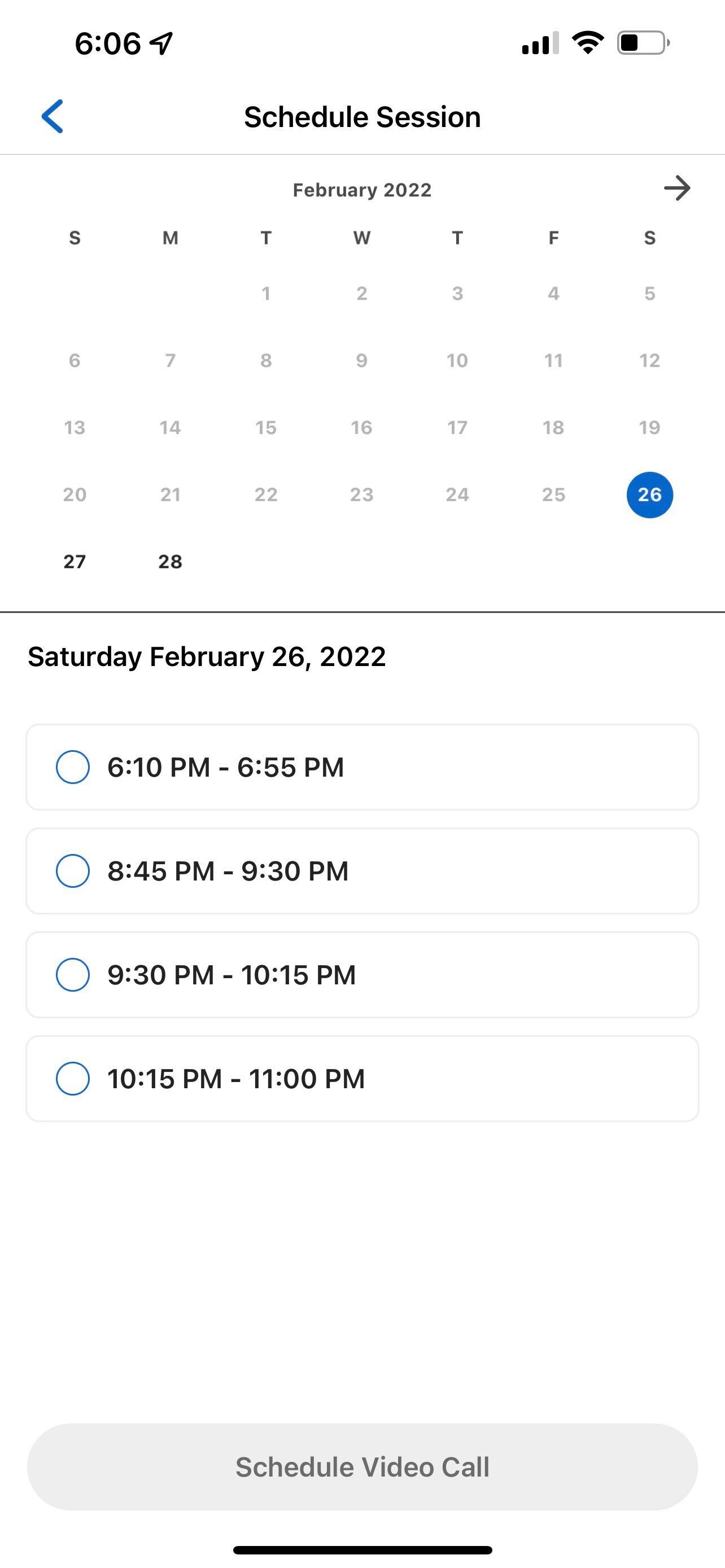 A confirmation screen will appear showing you the date and time you will meet with your coach. On this screen, you have two options:
1. Add to Calendar: Add the appointment to your personal calendar
2. Edit Appointment: Reschedule or cancel your appointment. Click here for step-by-step instructions on rescheduling your appointment.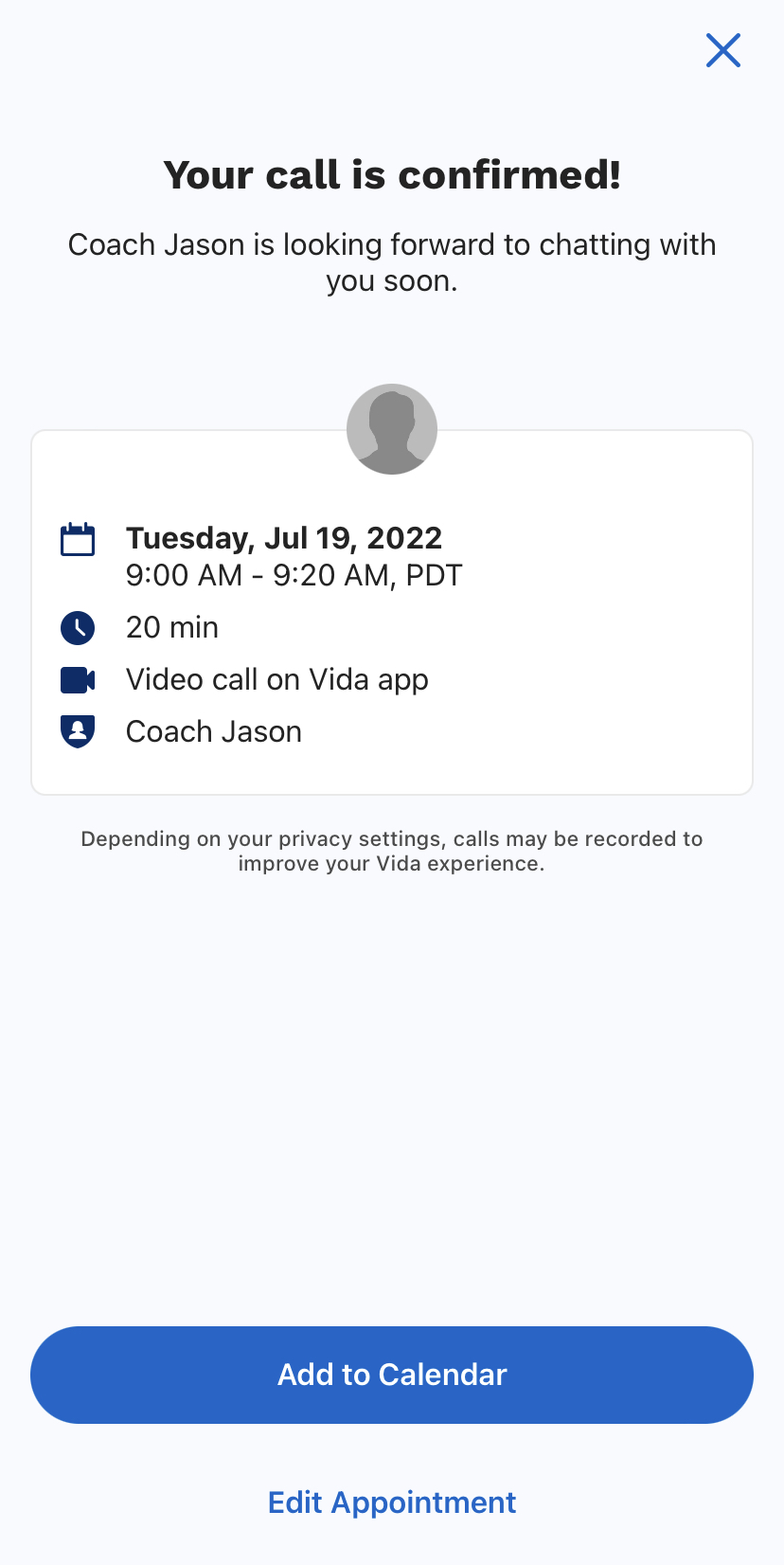 You will receive a confirmation email as well, along with a reminder before the scheduled appointment.
How do I schedule a follow-up session?
Once you complete your initial session, you should see the follow-up session action appear on your Today Tab.
You will then repeat the steps above to schedule your next session.
FAQ
How long are the sessions?
Depending on your schedule, and your coach, sessions typically range from 30-40 minutes. In case you'd like to know what to expect with your Vida Health subscription, Click Here!
I missed my appointment, what do I do?
You can contact your coach at any time, by logging into the Vida app and sending them a message in the chat tab. They can help reschedule your appointment, and find a time that works better for you.