Congrats! You've finished Onboarding!
With Vida, you can now schedule a consultation with your Coach at your own convenience! You can find this new feature in your Today tab on the date of your existing consultation. When you select your appointment, you will see the option to Cancel, Reschedule or Add to Calendar. In this article, you will find step-by-step instructions on how to use this feature.
At this point, you have selected a program to work in, and have selected your Health Coach. Now it's time to schedule your first appointment!
In order to do this, you will need to select the Today tab located at the bottom left-hand corner, next to the Now Tab. Look for the action that says Set your First Session. It should be the first action on your list.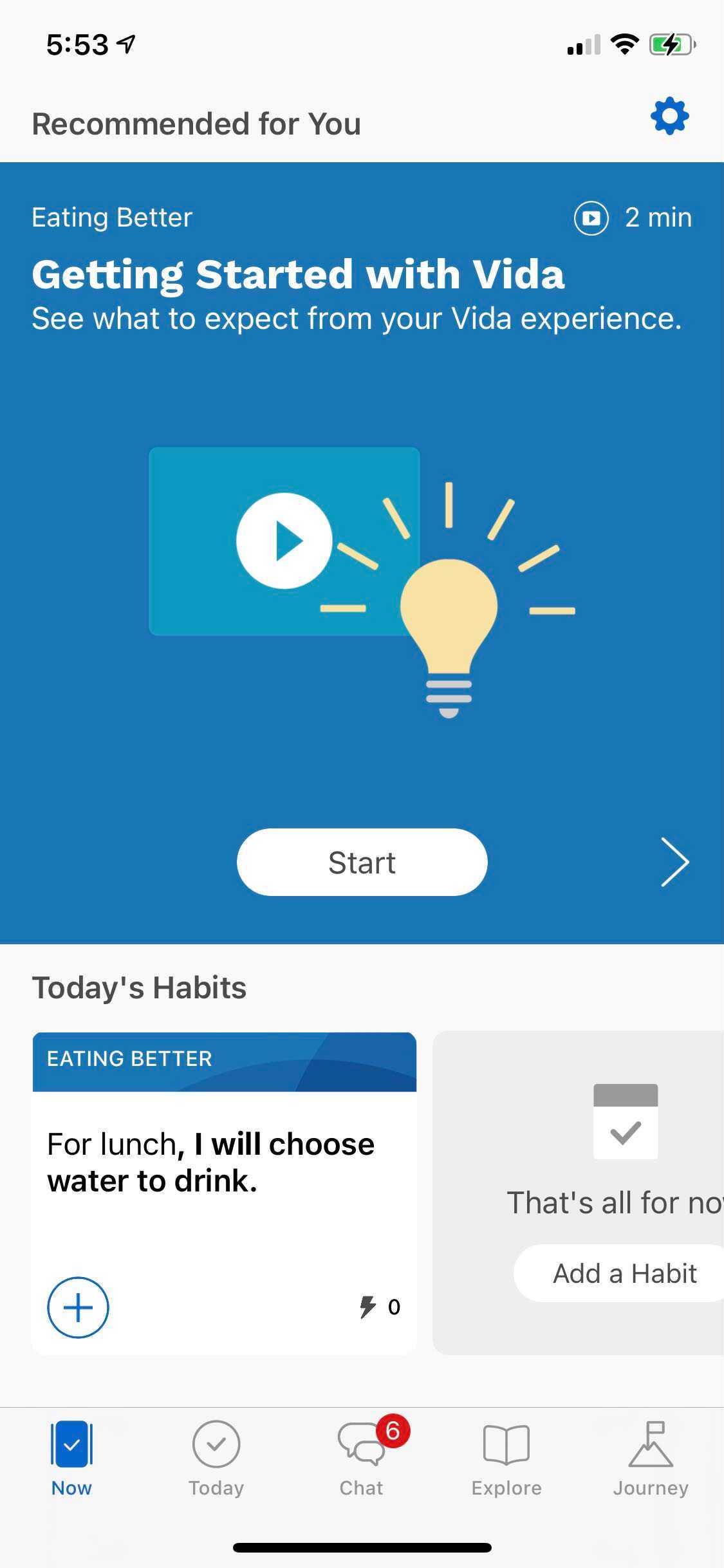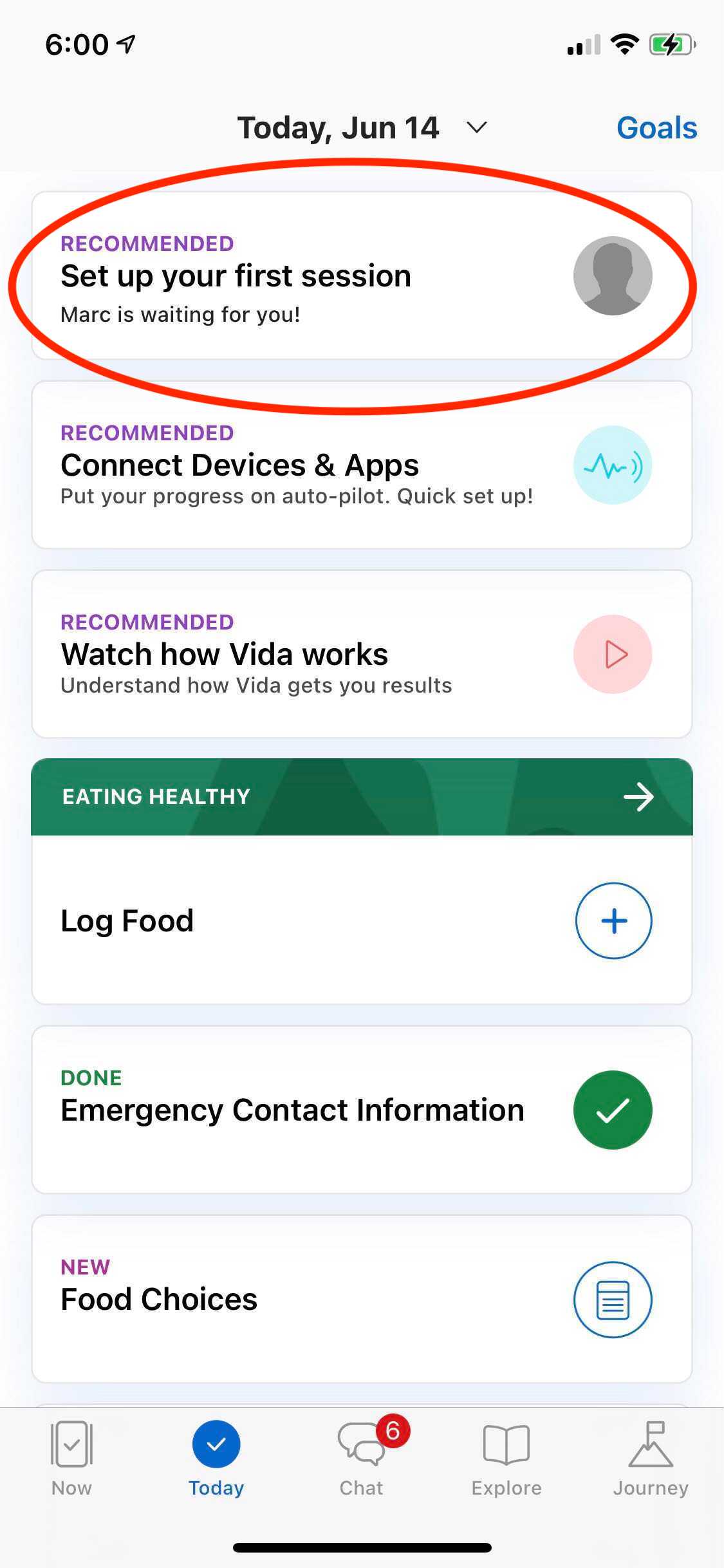 Next, a new screen will open up that will show a calendar and below that a list of available time slots. Choosing a day on the calendar will display the available time slots for that day. Simply, pick a day that works for you, and then pick a time slot.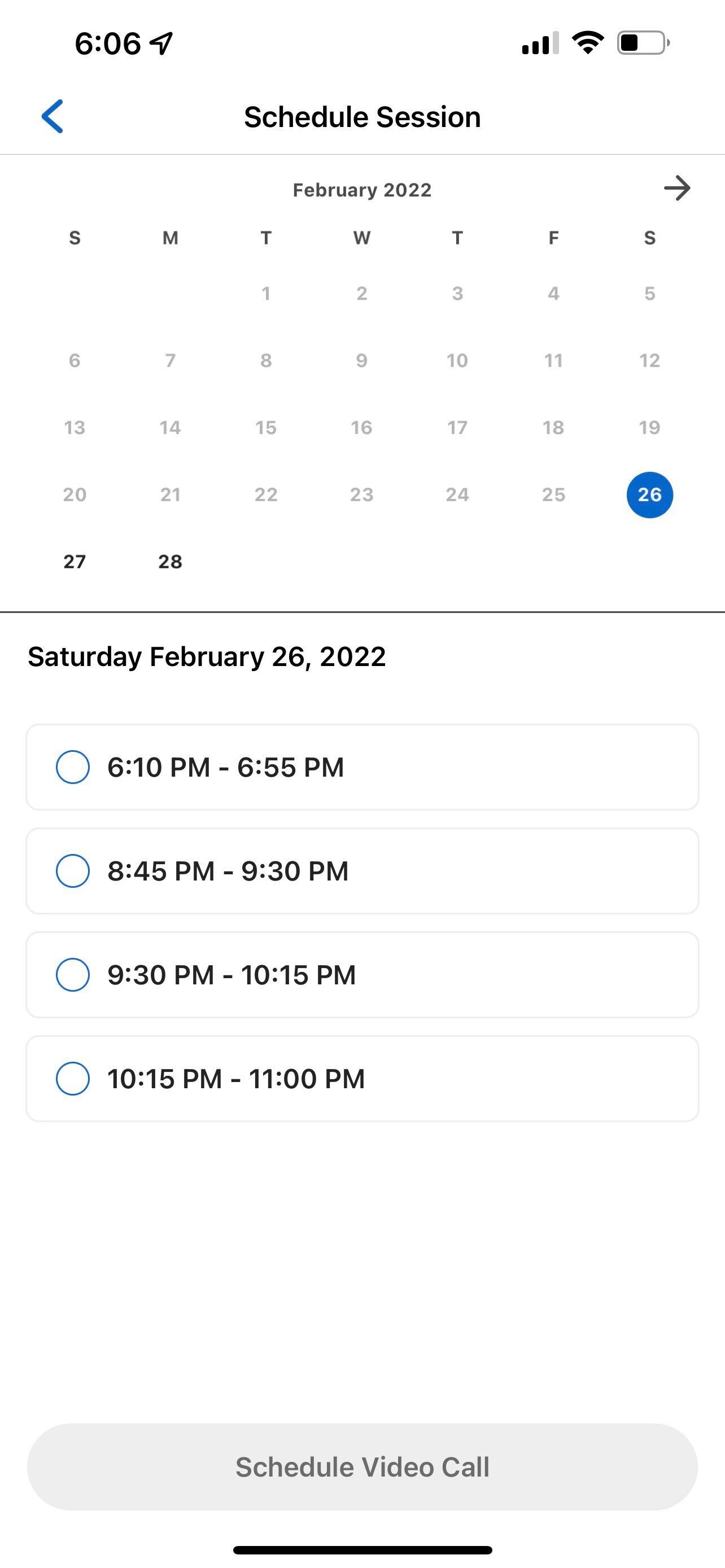 Once you have selected the time you would like to meet, press the tab Select Appointment Time located at the bottom of the screen, and a confirmation screen will appear showing you the date and time you will meet with your coach.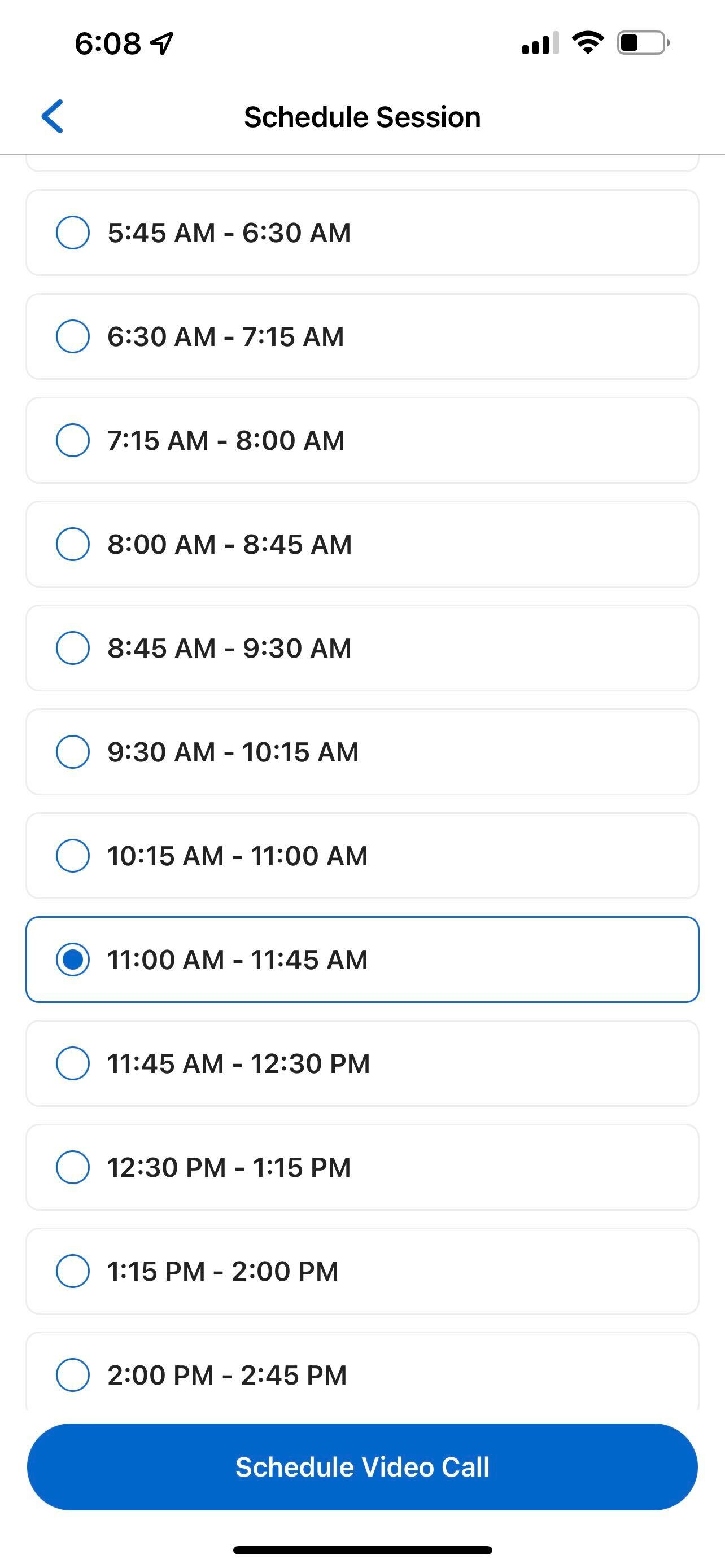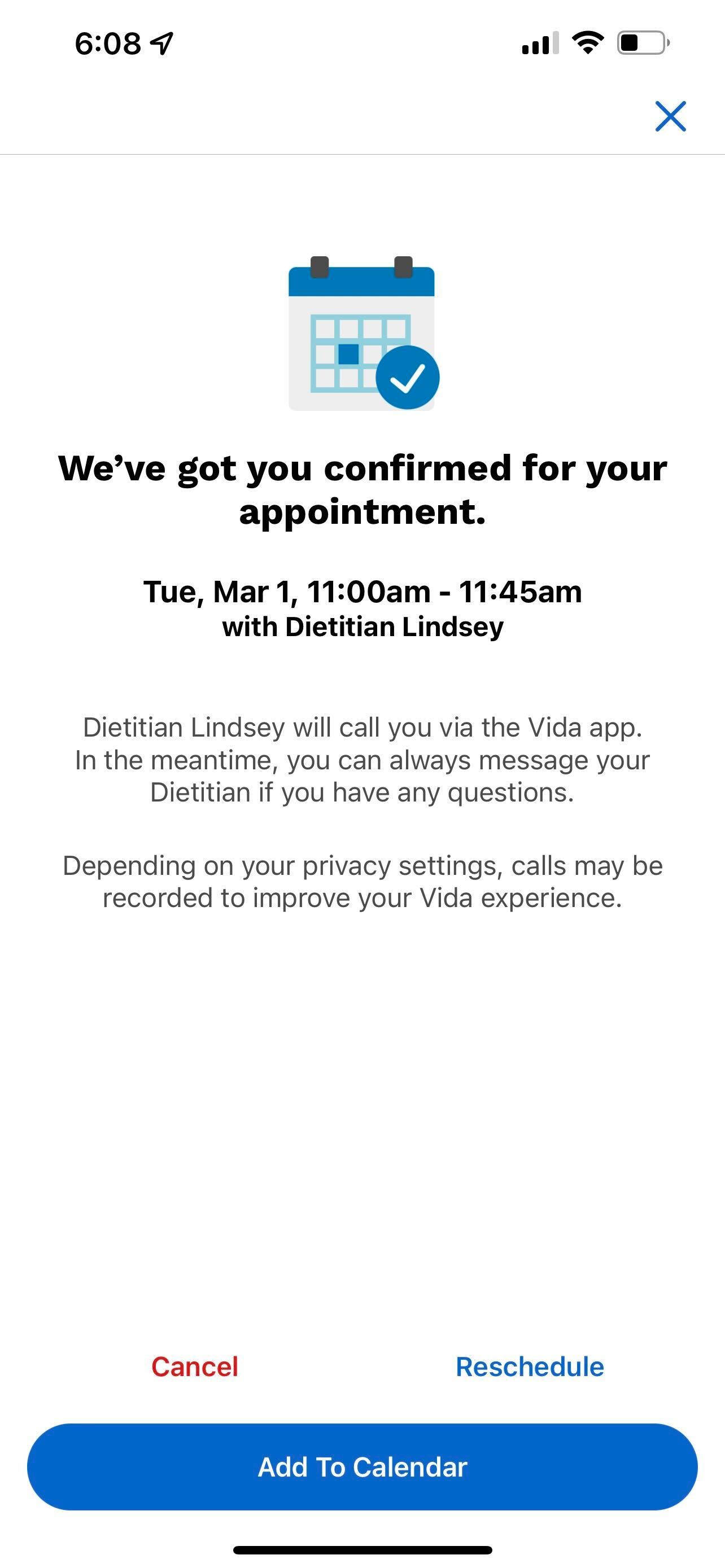 You can add your appointment to your calendar by pressing Add to Calendar. Or press the back button located at the top left-hand corner of the screen. You will be taken back to the Today tab. You can see your scheduled appointment here. You will receive a confirmation email as well, along with a reminder before the scheduled appointment. You can select your appointment on the Today tab, and add it to your calendar.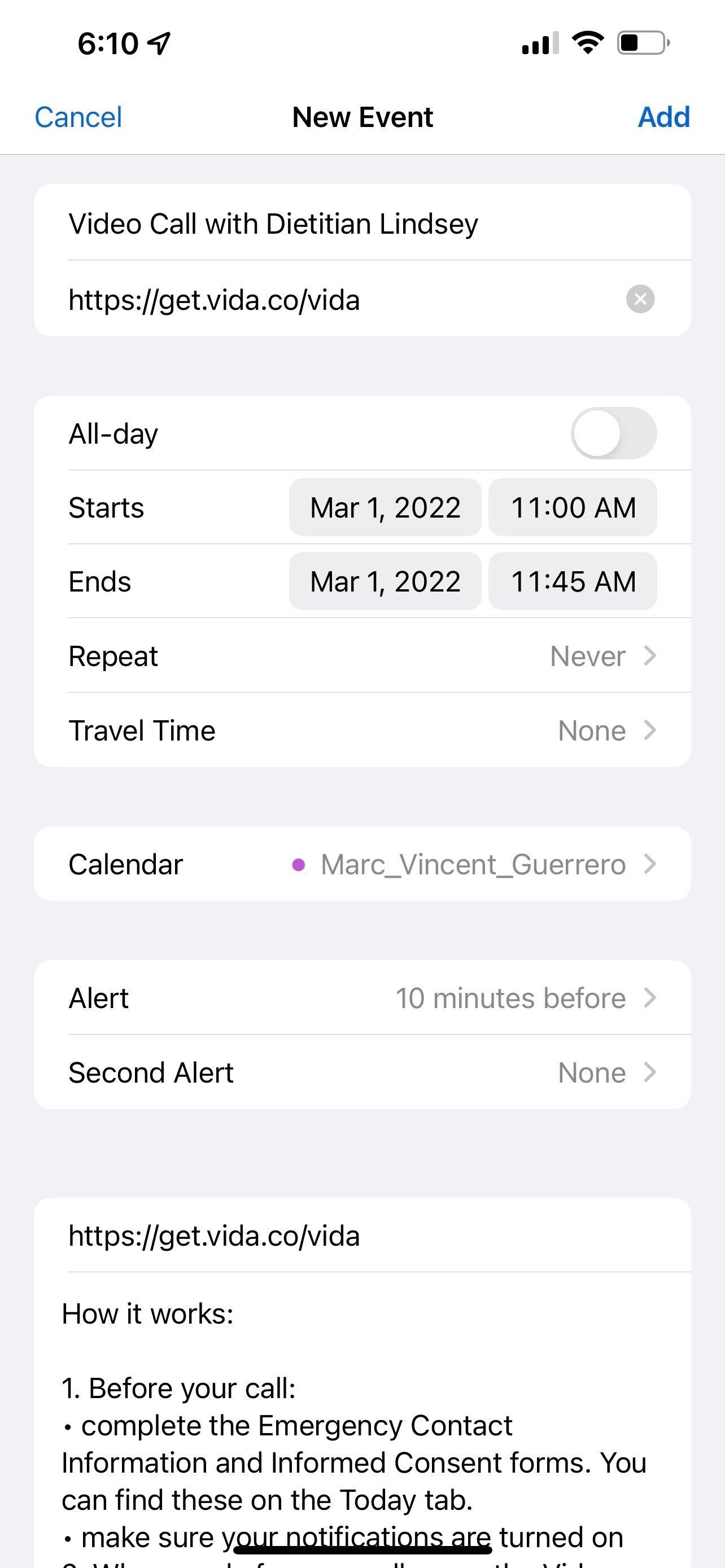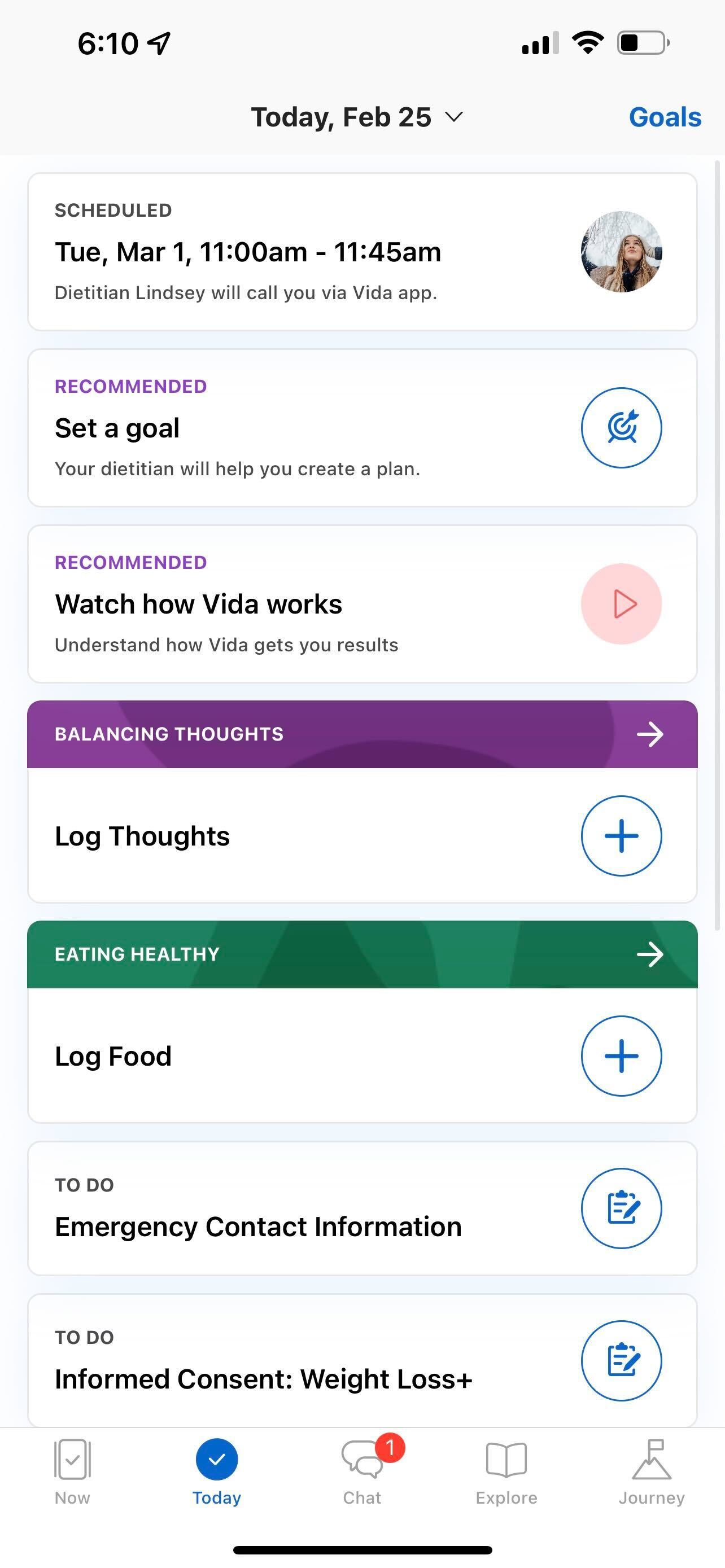 How to Cancel or Reschedule Your Consultation
*If you need to reschedule your appointment, you can always message your coach in the chat section with a time that is more convenient for your schedule.*
After you click on your appointment, you will see the option to Cancel, Reschedule, or Add to Calendar.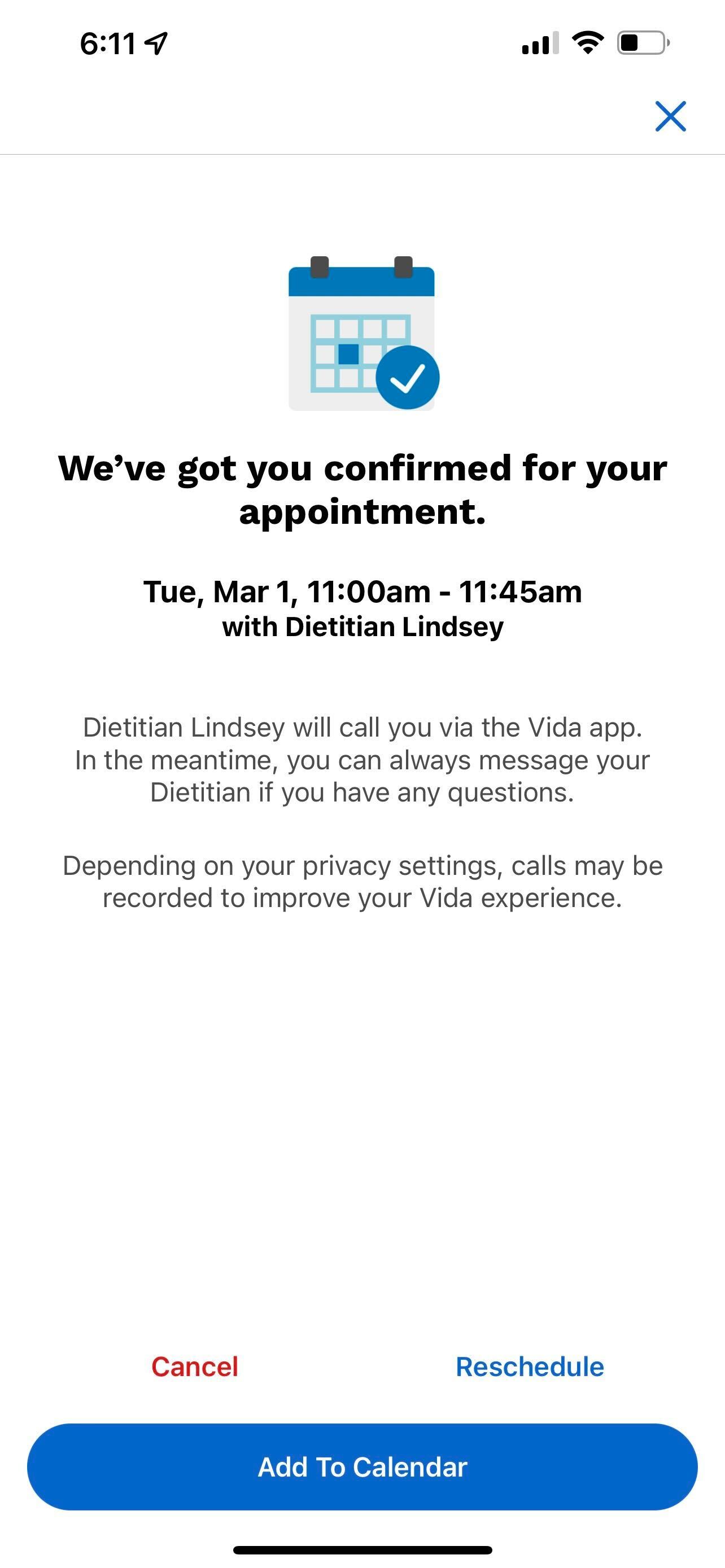 Cancel will completely cancel your call. It will then be up to you or your coach to reach out and reschedule through the Chat tab. Reschedule will take you to a screen with your Coach's Availability. Here you can select another time for your appointment that is convenient for you.
And that's it! It is now more convenient than ever to book a consultation with your coach!
How do I schedule a follow-up consult?
Once you complete your initial consultation, you should see the follow-up consult action appear on your Today Tab.
You will then repeat the steps located Here to schedule a new consult.
FAQ
How long are consultations?
Depending on your schedule, and your coach, consultations typically range from 30-40 minutes. In case you'd like to know what to expect with your Vida Health subscription, Click Here!
I missed my appointment, what do I do?
You can contact your coach at any time, by logging into the Vida app and sending them a message in the chat tab. They can help reschedule your appointment, and find a time that works better for you.