Vida can Connect with the Following:
AppleHealth, BodyTrace Scale, BodyTrace BPM, BioTel Glucometer, Fitbit, Garmin Connect, iHealth, Jawbone UP, Microsoft Band, Misfit Wearables, Nokia Health Mate, Omron Wellness, Polar Flow, Qardio, Runkeeper, & Strava!
The Vida app can also connect with a variety of Bluetooth devices:
Blood Pressure Monitor:
A&D UA-651BLE
Omron HEM-9200T/HEM-9210T
Pyle Health PHBPB20
Welch Allyn RPM-BP100
Glucose Meter:
AgaMatrix Jazz WIreless 2
Nipro TRUE METRIX AIR
Roche Accu-Chek Aviva Connect
Roche Accu-Chek Guide
Roche Accu-Chek Instant
Heart Rate Monitor:
60beat BLUE
Beets BLU HRM1
GOW HRMBLE
MIO Global Alpha 53P
Pyle Health TD00290
Wahoo TICKR
Zephyr HXM-2
Weight Scales:
A&D UC-352BLE
A&D UC-352BLE
ChoiceMMed iChoice S1
Omron HN-290T
Pyle Health PHLSCBT4
Remedy 72-HB151
Welch Allyn RPM-Scale100
WiTscale S200
When you first register with Vida we'll show you an action to Connect Devices & Apps. You can tap on the action and it will guide you to set up your device of choice. If you don't see that Action - or if you decide to add or change a connection after sign up - follow these steps.
For iOS
Make sure you already have set up your device or app before connecting them to Vida.
Once you have the device or app set up and you can see your data syncing there, log into your Vida app
Go to the Now tab then tap the Settings icon in the

upper right-hand corner

Click on Connect Devices & Apps
4 boxes will appear.
Look for the box Connect with Fitbit, Garmin, Withings, or Others, and then tap Connect.
Select the device or app you want to connect on the next screen and follow the instructions.
If you need to connect more apps or devices, go back to Settings and repeat the steps.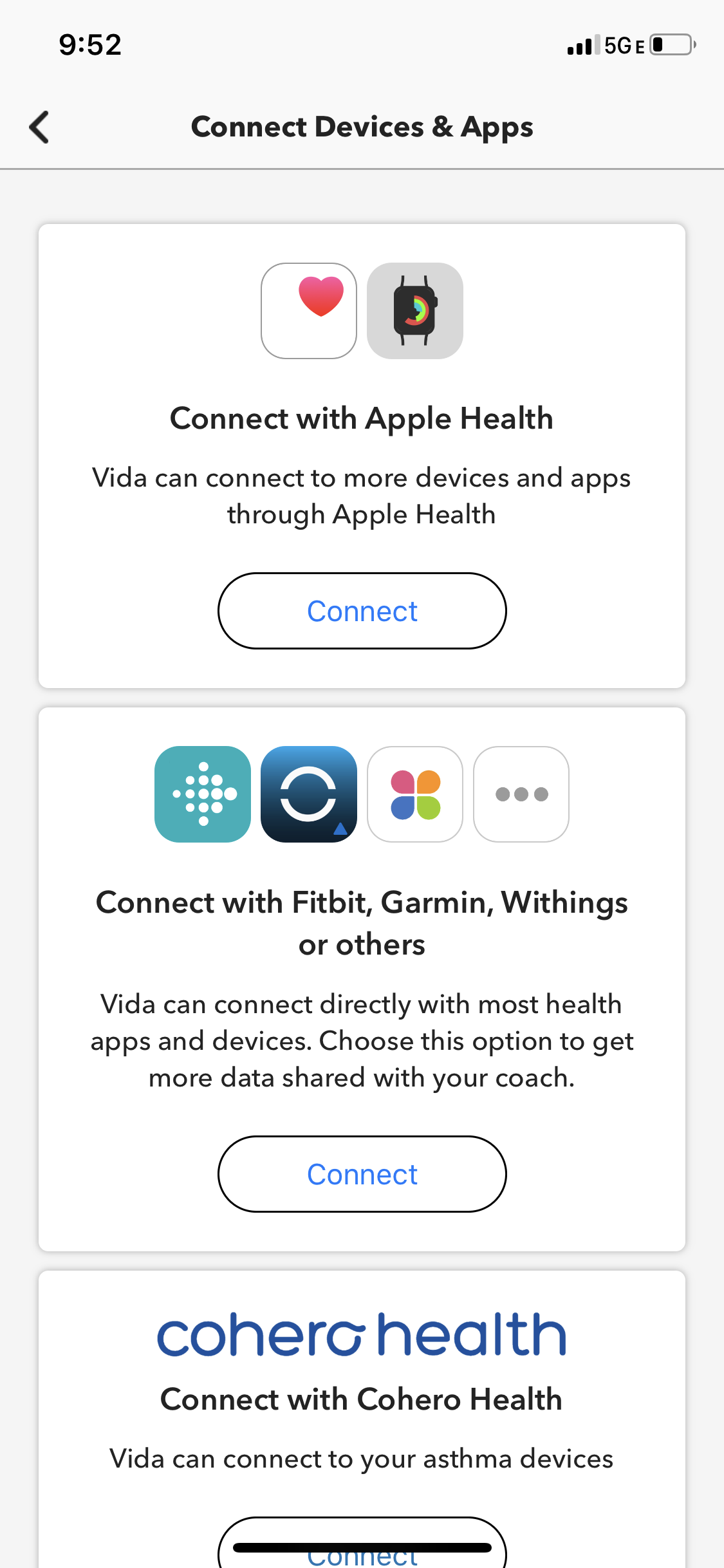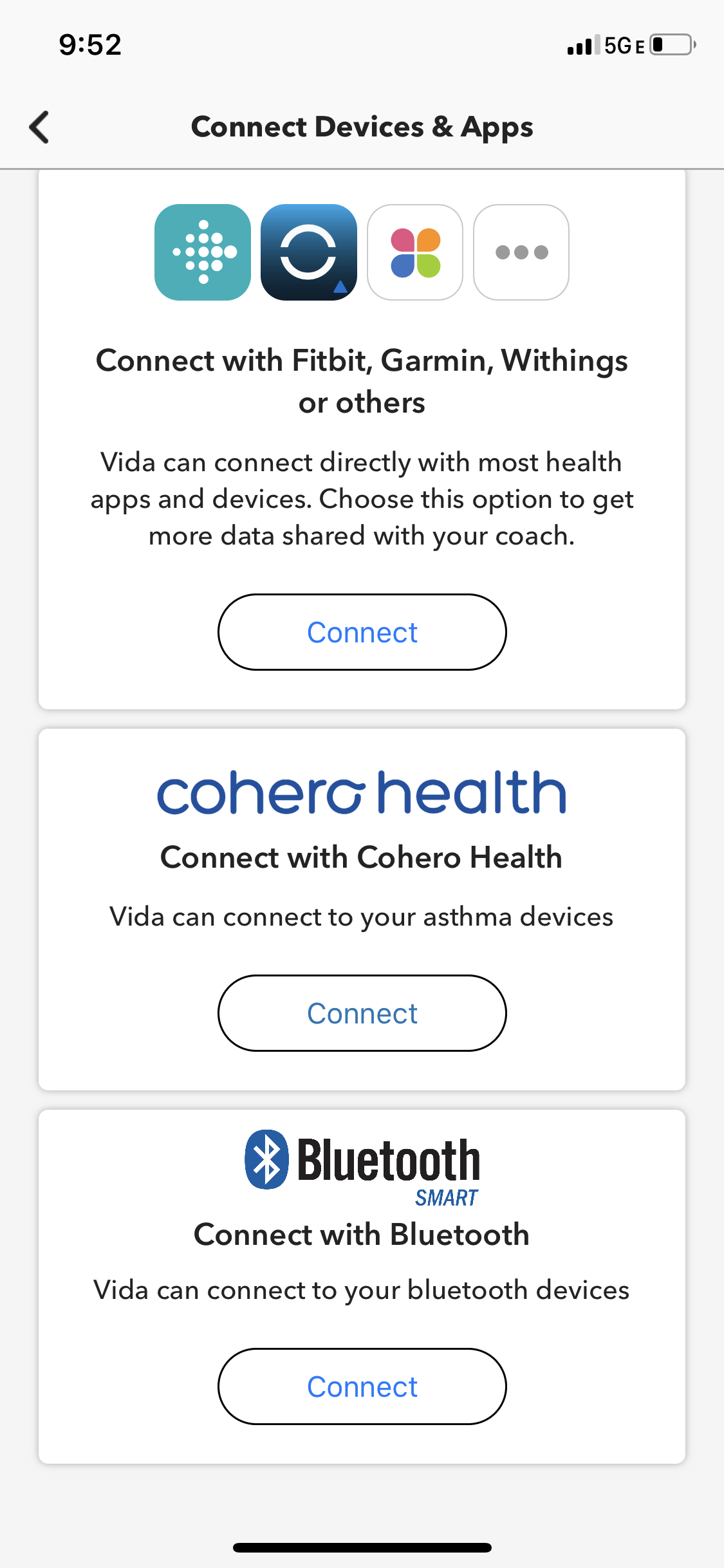 For Android
Make sure you already have set up your device or app before connecting them to Vida.
Once you have the device or app set up and you can see your data syncing there, log into your Vida app
Go to the Now tab then tap the Settings icon in the

upper right-hand corner

Click on Connect Devices & Apps
Select the device or app you want to connect on the next screen and follow the instructions.
If you need to connect more apps or devices, go back to Settings and repeat the steps