The Vida Health app has the ability to sync to various 3rd party apps or devices using the Validic platform, making logging and tracking your health activities and measurements with your coach easy.

For a full list of apps and devices supported by Vida through Validic, please visit this link.


When you first register with Vida we'll show you an action to Connect Devices & Apps. You can tap on the action and it will guide you to set up your device of choice. If you don't see that Action - or if you decide to add or change a connection after signing up - follow these steps.
For iOS
Make sure you already have set up your device or app before connecting them to Vida.
Once you have the device or app set up and you can see your data syncing there, log into your Vida app
Go to the Home tab then tap the Settings icon in the

upper right-hand corner

Click on Connect Devices & Apps
4 boxes will appear.
Look for the box Connect with Fitbit, Garmin, Withings, or Others, and then tap Connect.
Select the device or app you want to connect on the next screen and follow the instructions.
If you need to connect more apps or devices, go back to Settings and repeat the steps.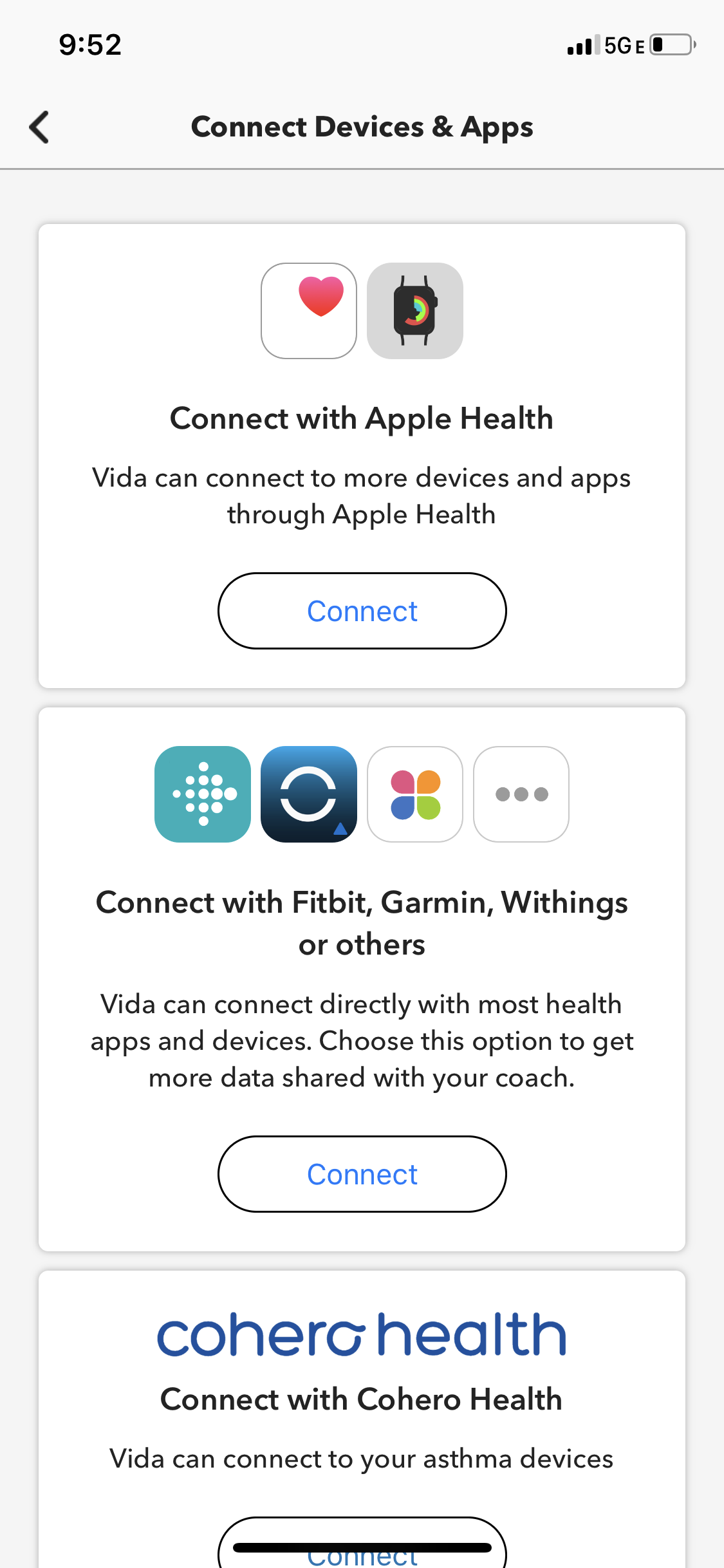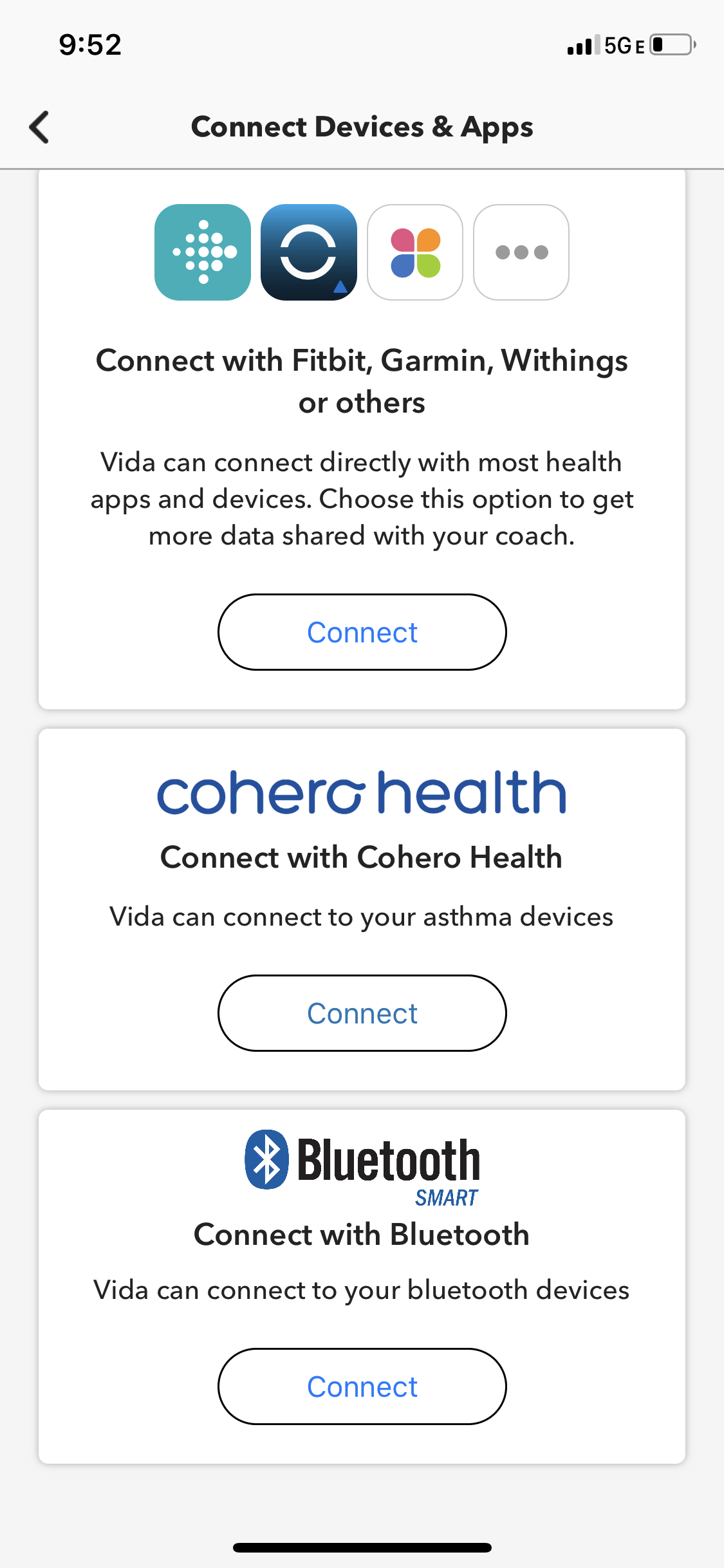 For Android
Make sure you already have set up your device or app before connecting them to Vida.
Once you have the device or app set up and you can see your data syncing there, log into your Vida app
Go to the Home screen then tap the Settings icon in the

upper right-hand corner

Click on Connect Devices & Apps
Select the device or app you want to connect on the next screen and follow the instructions.
If you need to connect more apps or devices, go back to Settings and repeat the steps