Please note: You will need to download and update your App to 4.37.0 (Android) and 4.37.1 (iOS) to access this feature. This feature is currently in Beta, so you may not have access to V yet.
Introducing V. V makes it easy to immediate help, — your go-to guide for questions about your program, the Vida app, or other support needs, available 24/7.
Instant Responses, Anytime, Anywhere
V will provide instant, personalized answers to your questions. All you need to do is type your question, and within moments, you'll receive a tailored response.
Round-the-Clock Availability
Whether it's a burning question at midnight or an early morning curiosity, V is on standby to provide you with the information you need.
Links to Support Articles for Deeper Insights
In addition to immediate answers, V can share relevant links to support articles, so you can explore topics related to our app and coaching.
How to access V
Go to your chat screen, then tap V to open the conversation.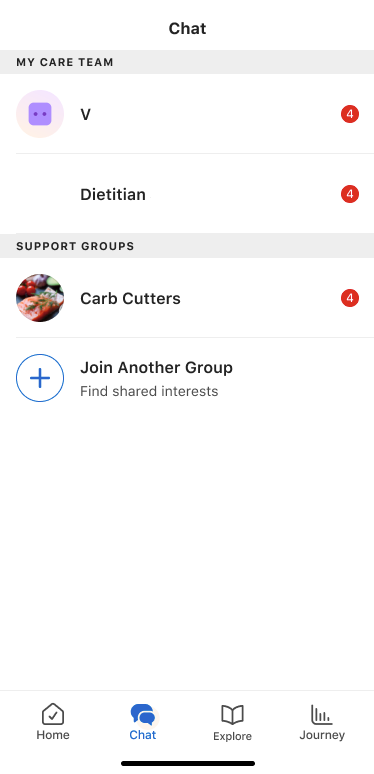 Start by asking a question, and V will provide an answer!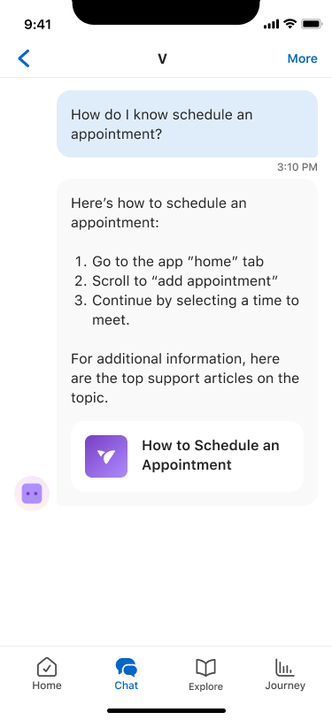 To learn more about V, you can tap on "More" on the top right to open a menu that has resources like chat examples, FAQ articles, and usage guidelines.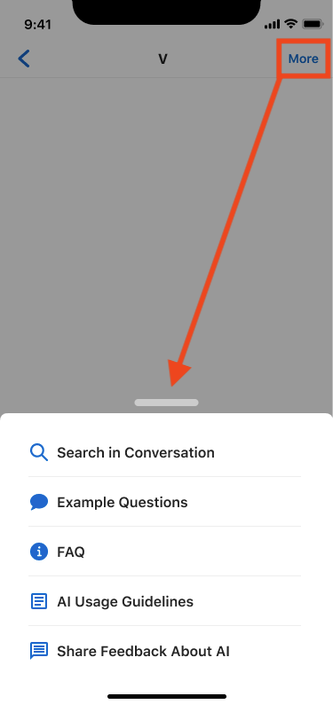 Within that menu, there's an option to share feedback about V. We encourage you to share so we can improve your experience with V.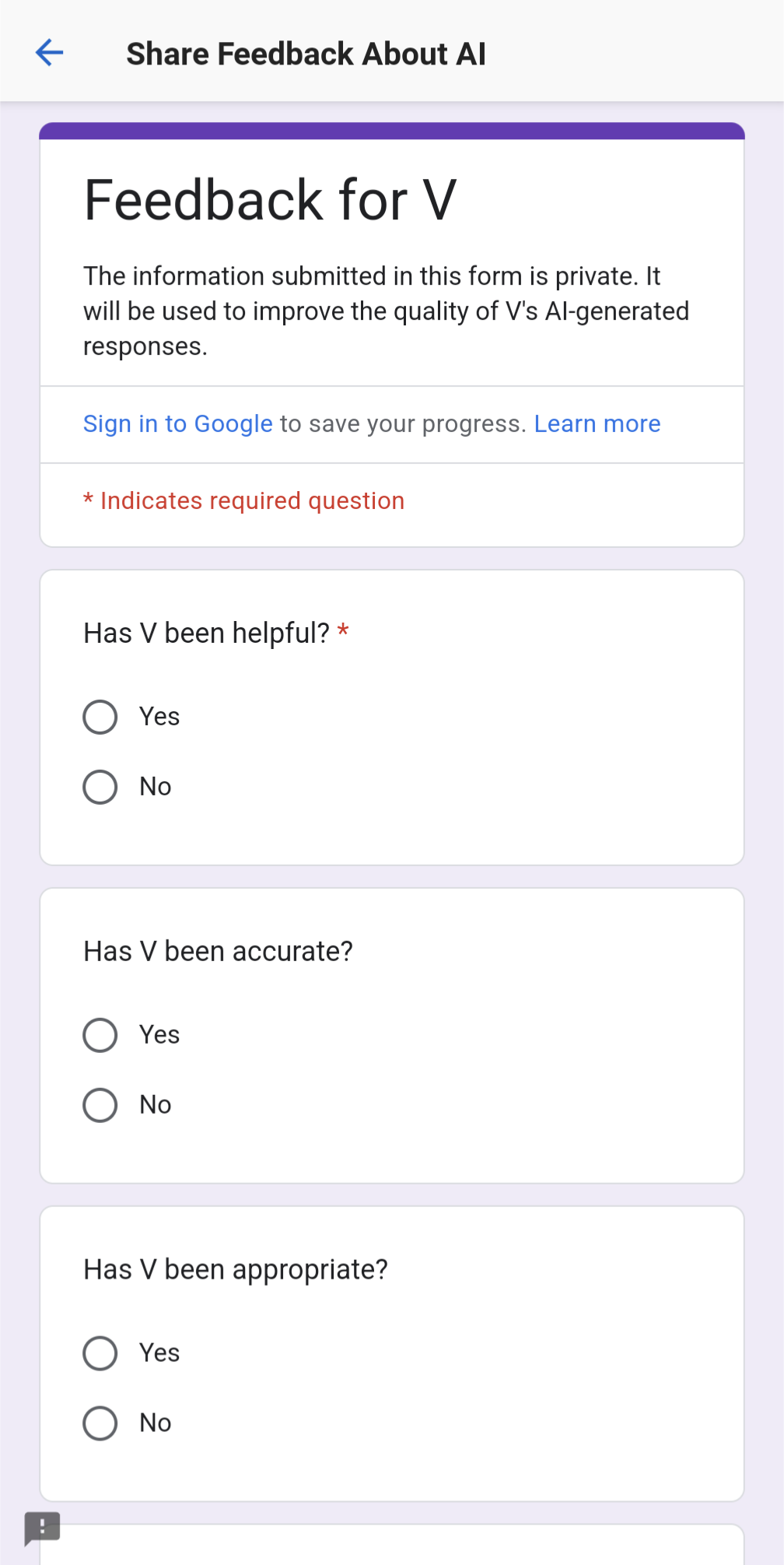 Disclaimer
This feature is not designed for medical emergencies. If you're facing a crisis or immediate danger, seek emergency assistance immediately by calling 911 or going to the nearest emergency room. Alternatively, you can contact 988 Suicide & Crisis Lifeline for urgent support.
Not a Substitute for Professional Medical Advice
It's important to note that the guidance provided by our large language model (LLM) chat application is not intended to replace professional medical advice, diagnosis, or treatment. While our artificial intelligence (AI) model is designed to offer general health information, it cannot replace the personalized advice you'd receive from a qualified healthcare provider. Always consult with a medical professional for any health concerns you may have.
Accuracy and Limitations
The AI model is trained on a vast dataset to provide you with the most accurate information possible. However, it's essential to understand that no AI is infallible. The guidance provided by the LLM chat application may be inaccurate and should be verified independently through consultation with healthcare providers.
Medical Questions
If you have any questions about medications or your metrics are out of range, please reach out to your provider.
Ethical Usage
Avoid requesting or sharing sensitive information, engaging in illegal activities, or promoting harmful content.
By using the LLM based Chat Application, you agree to abide by these guidelines and agree to adhere to a respectful and positive communication style. Failure to do so may result in restricted access to the service. We hope that this application serves as a valuable resource for your health and well-being.