Follow these steps to connect your Omron Blood Pressure (BP) Cuff with the Vida app.
Connecting Omron Connect to Vida
Open the Vida app and visit your Settings screen.
Tap Connect Devices & Apps.
Tap Connect under the Connect with Fitbit, Garmin, Withings, or Others box.
Look for Omron in the device list and tap Connect.
Log in with the email address associated with your Omron Connect account. If you don't have an Omron account created yet, click here for instructions.
Grant Vida permission to access your data by tapping Allow on the bottom.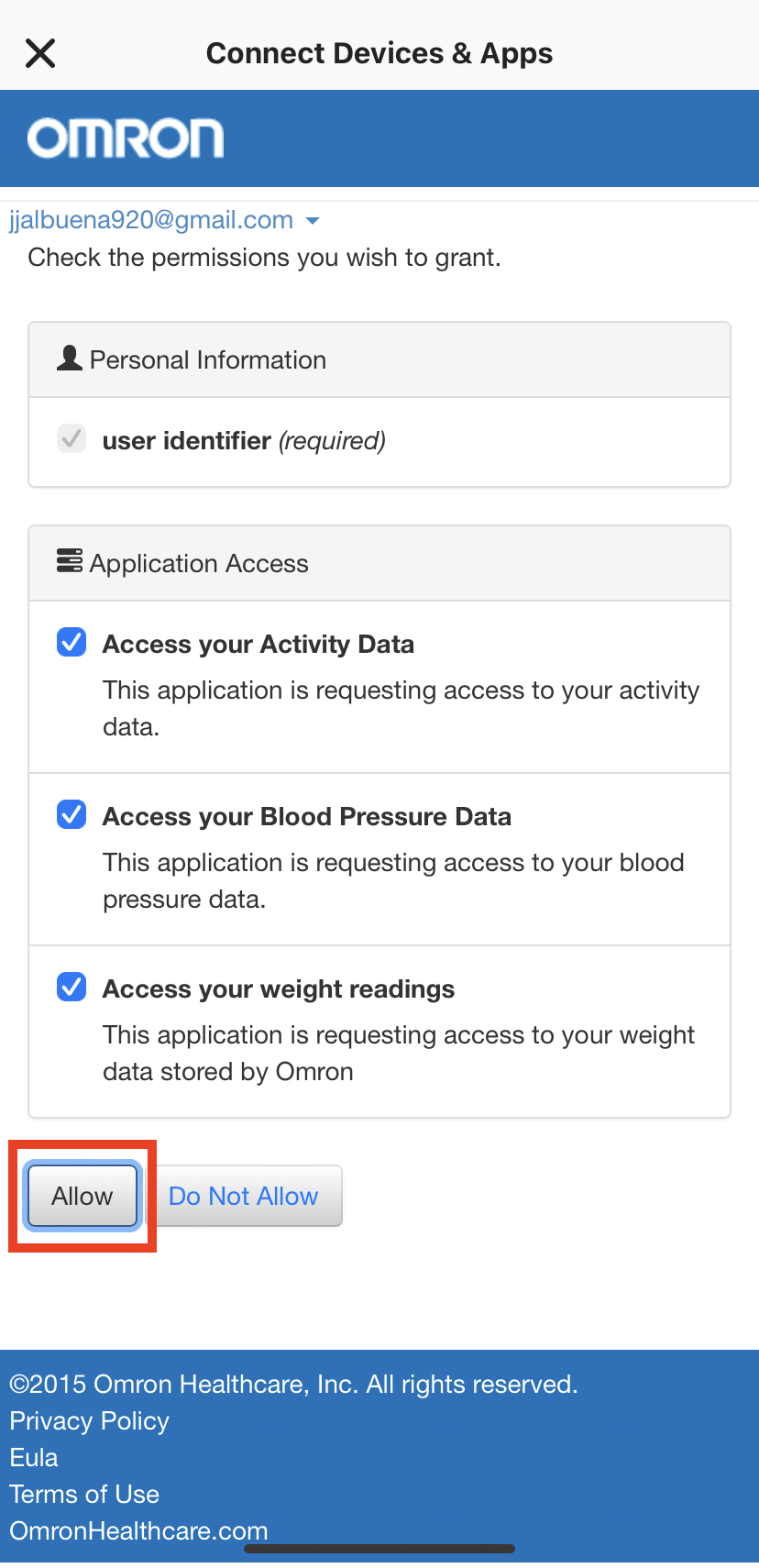 You will be directed back to the device menu. From there, you can confirm that Omron is connected with Vida.
Creating an Omron Account
Download and install the Omron Connect app from your app store.
Open the app on your device. State the country you reside in.
Tap create new account.
Sign up by entering your name, email address, password, and date of birth.
Agree to the app's terms and conditions.
Verify your email address when prompted.
Sign in to your account, then set up your profile by providing additional information like gender, height, and weight.
Optional: Pairing your Omron BP Cuff to the Omron Connect App.
To pair your cuff, select All OMRON Blood Pressure devices, then follow the onscreen instructions.
Once you have an account set up, you are ready to connect with the Vida app.